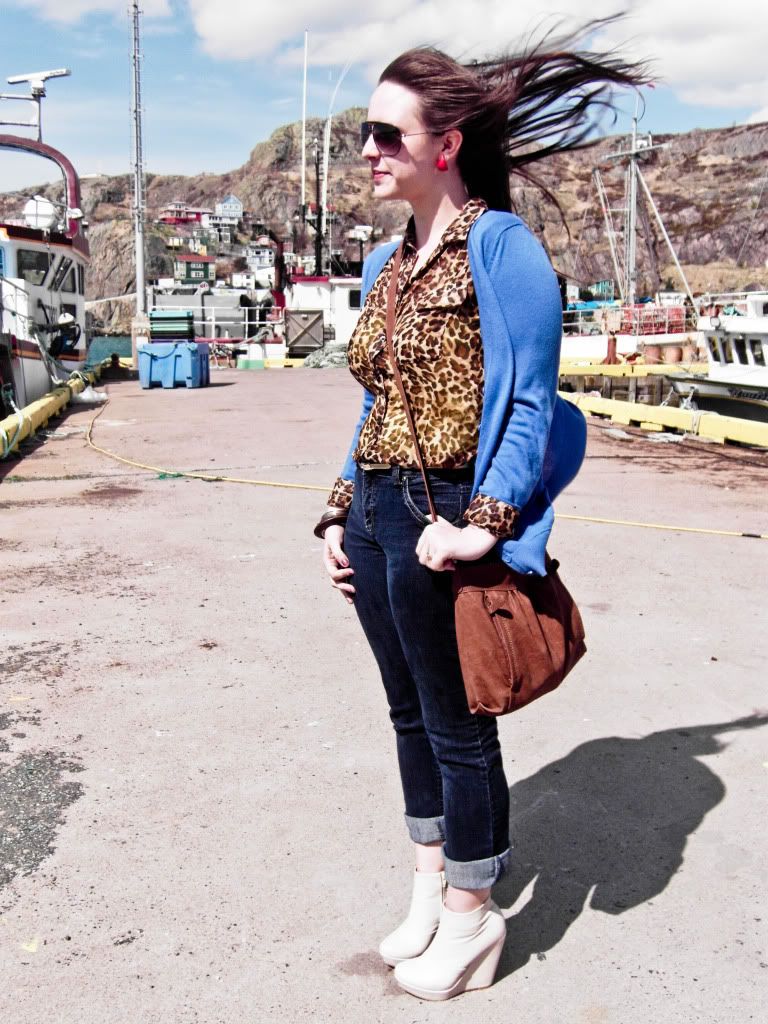 Bentley bag; Vintage earrrings; Sirens bangles]

Wind anyone?
How is everyone! The days are getting nicer, thus nicer outfits and photos. Huzzah!
My sweet grandma took the kids for the afternoon while John and I got our Sunday ritual, Costco & Sobeys, out of the way before going back to her house for dinner.
We finished up pretty early so we had a chance to take these pics.
Despite the wind blowing my hair like crazy, it was a beautiful place to take pics and show off not only the outfit, but the water and the boats in the harbour! As cold and windy as it is, I do love this place.
This outfit inspiration, as always is from Kendi. She keeps getting better each day.