Hey guys!
Long time no..month? I've been lacking a good few life departments lately.
LUCKILY for everyone, lectures have ended.
Thank the sweet Lord above. You know I love school and all, but come on...a review, a 300 word vocab booklet, a research AND a fieldwork interview/paper combo all in a week.
After writing close to 25,000 words this week.. Yep. That number is right.. I could barely put on my makeup.
Plus this was Easter weekend so you can guess how many hours I spend eating chocolate and watching 'The Big Bang Theory' marathon versus papers.
Too many.
I fortunately remembered to take a photo of my Easter Sunday outfit!
My wonderful friend, Liz, whom I've mentioned numerous times before, bought this dress for me as a birthday gift!
I was nursery duty with 18 children and had fun. This outfit caused many a laughter as I built block towers then towered myself after stepping on the back of it...all in good fun I suppose!
I'll be back tomorrow night with another 'On My Heart', until then, hope everyone had an amazing Easter weekend, I've missed you all! :)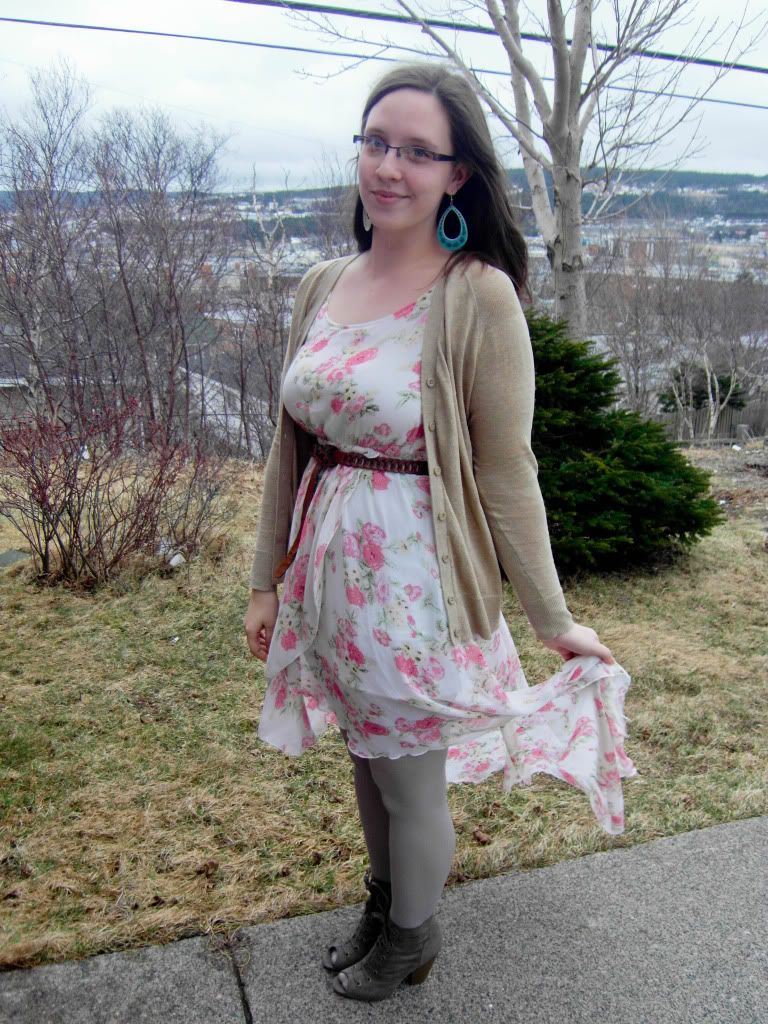 Dress & Belt:Urban Planet || Shoes: Payless || Earrings: Ardene || Tights: Thrifted ||
Coat: Beyond the Rack || Cardi: Walmart