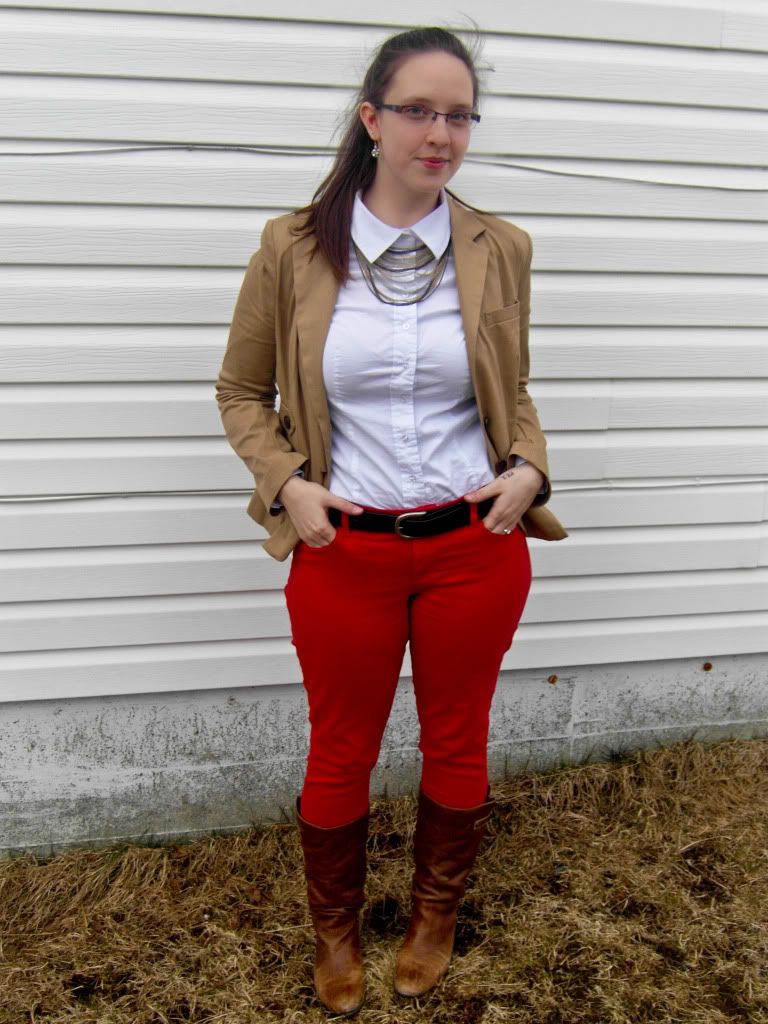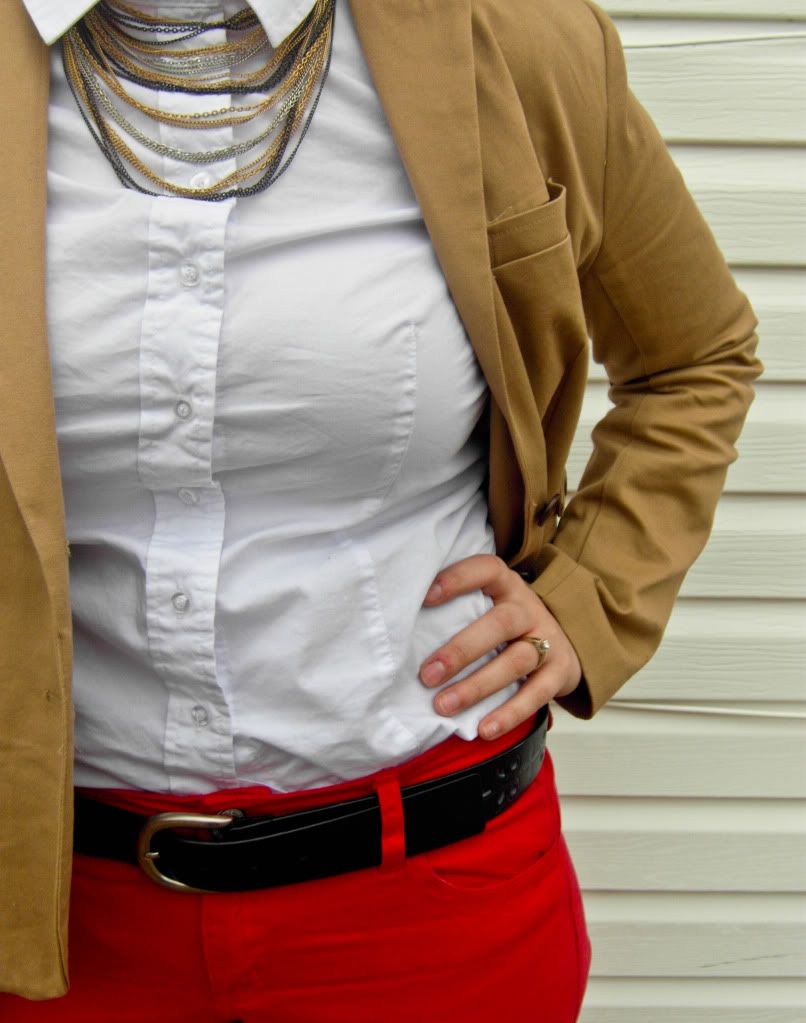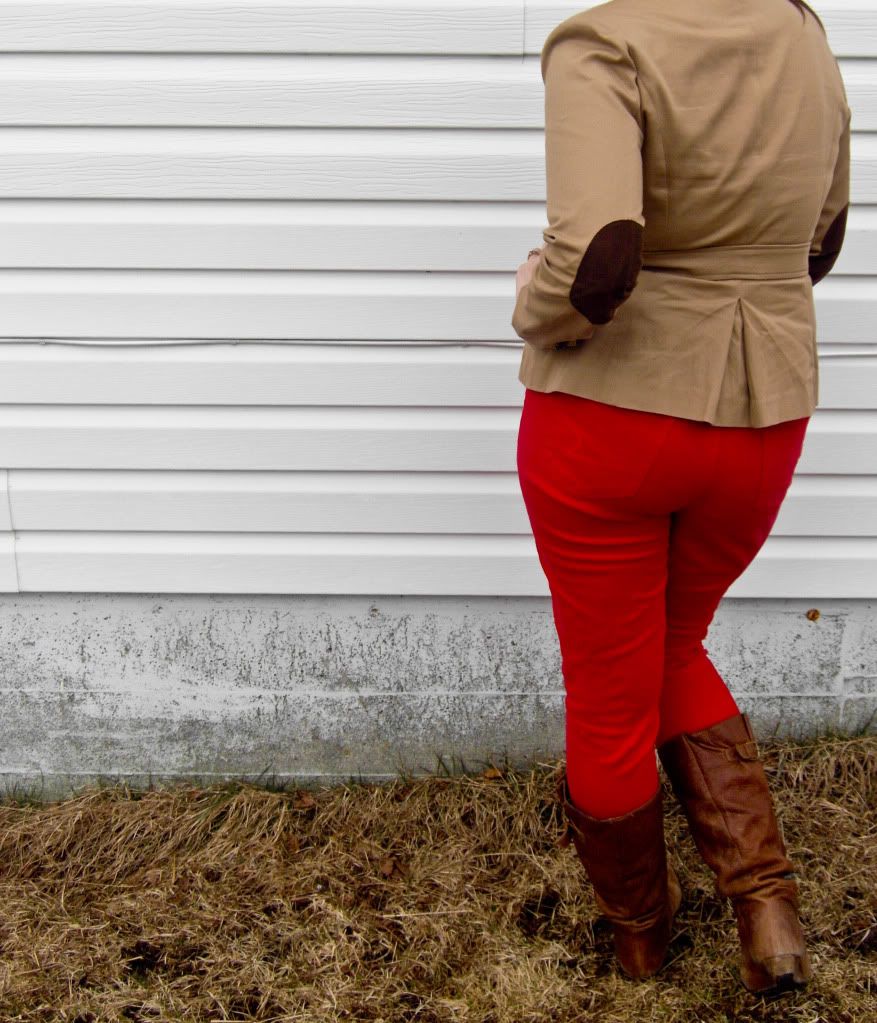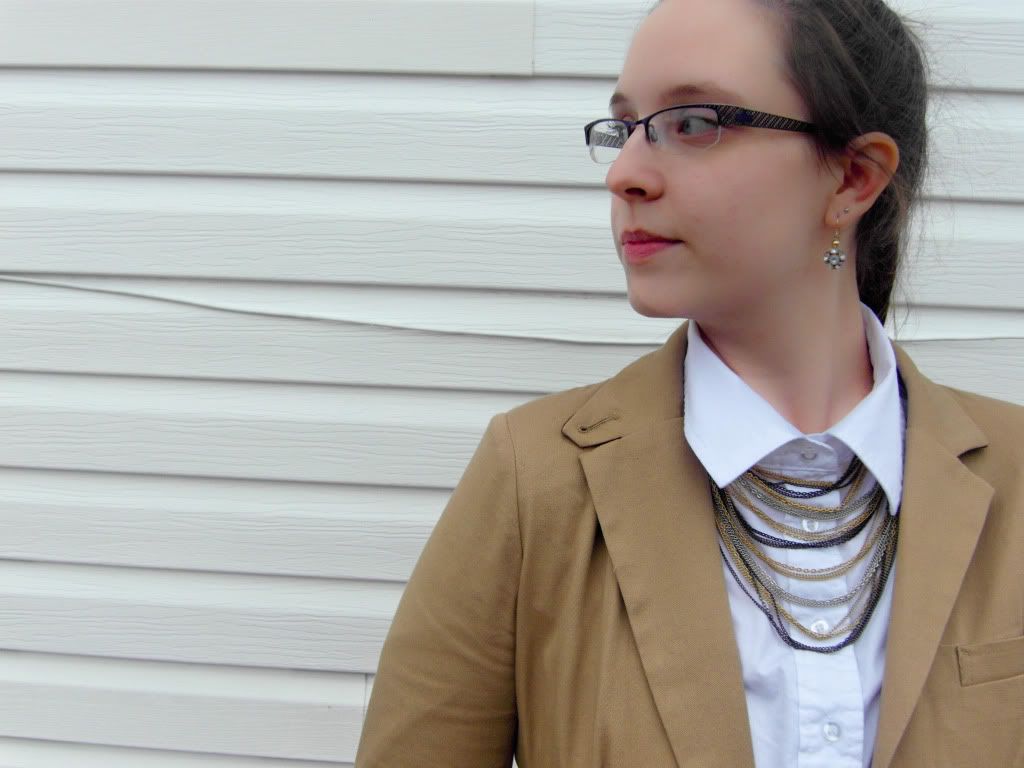 DOUBLE TAKE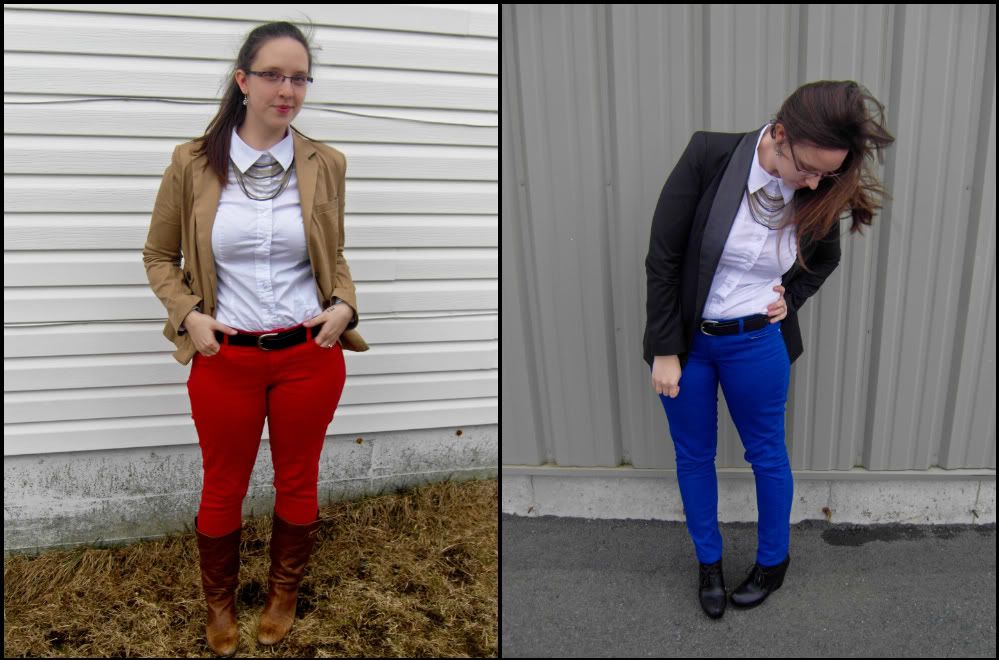 This is version 2 of
yesterday's outfit
!
I still think I'm more in love with version 1...Because I'm a little biased toward that blazer and wedges.
What do you guys think? :) Fav color combo?
I love making variations of outfits; makes for an easy getting dressed morning. Courtney and I have decided on a 'No Shopping Month' (besides ONE cheat day..mainly because my birthday is soon and I wanna shop!)
It'll be nice to re-evaluate all I have. As you've read over the last little while, I seem to hate all outfits and things I own lately, which is never a nice state to be in.
I got this blazer at Sears, and I fell totally in love with the elbow pads! This was a bit easier to maneuver around campus in. I do however feel like an old prof..or an equestrian in this outfit. I think Ralph Lauren would approve.
I'm off early tonight! Pretty Little Liars season 2 finale is on where the show who 'A' is! But like always, I think it'll be real anti-climactic and not live up to the month long hype, aha.
Have a good night/day everyone!