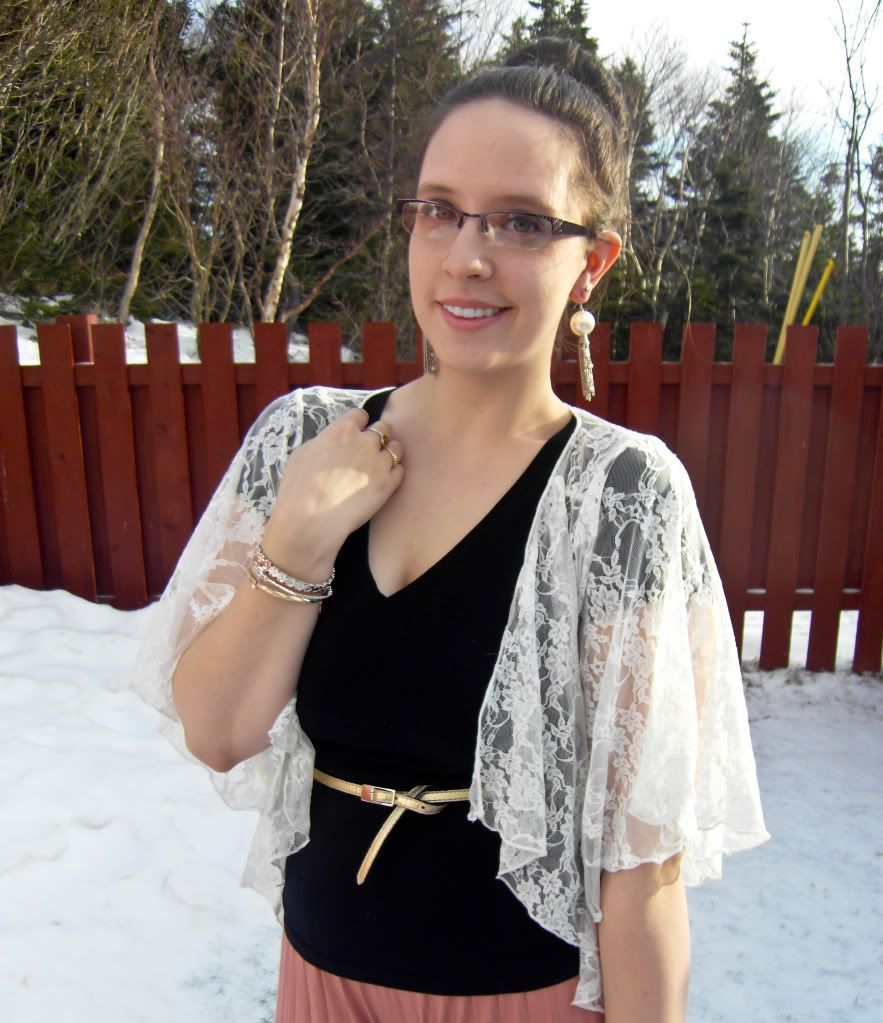 {

wearing
:
tee & booties-
forever21
,
cardigan-
suzy shier
,
pants-
ASOS
,
belt-
gift
, earrings-
ardene
}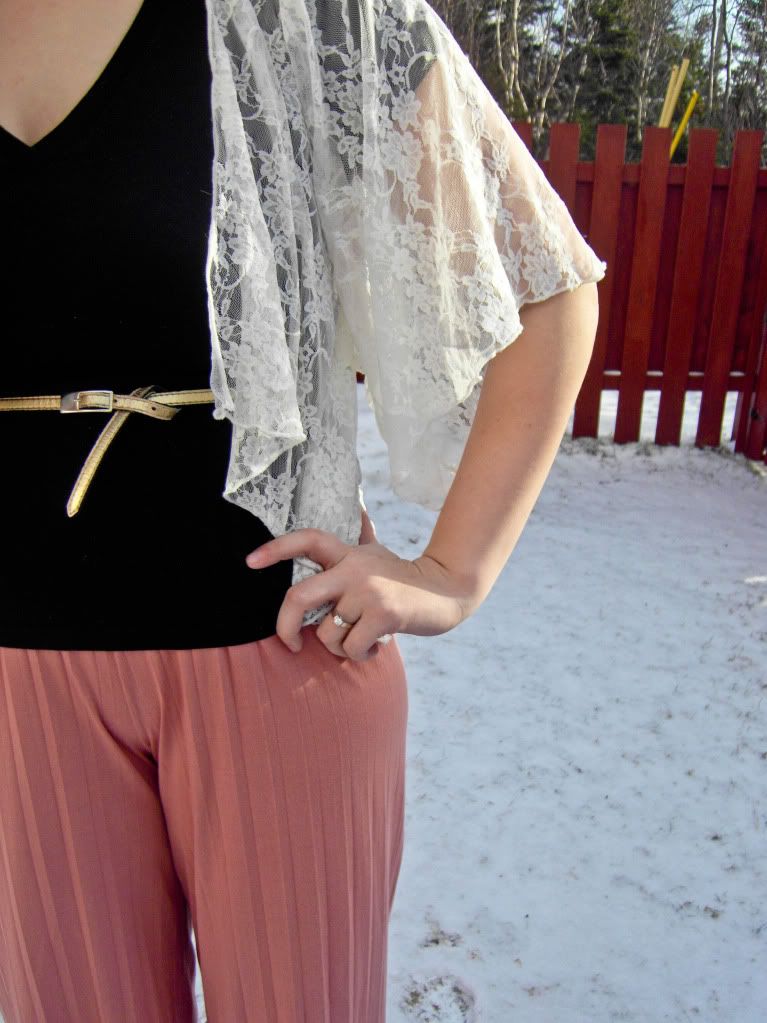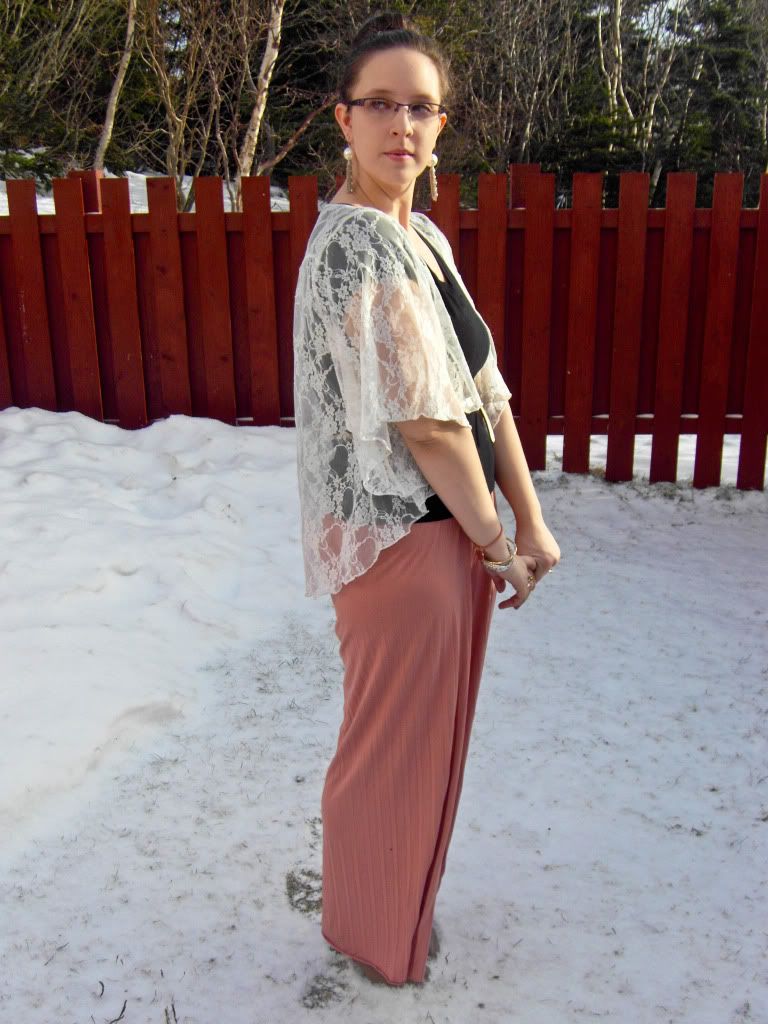 Hey lovelies!
Hope you all had a wonderful Valentines day! This is what I wore to work for v-day.
I wanted to wear red, I only had one red shirt that didn't go at all.
To make the black a little less drab for such a lovely day I paired it with a feminine lace cardi and my favorite dressy pants from ASOS.
My co-workers and I went to Bamboo Garden downtown for lunch. Thanks SO much Jenn for treating me! I'm hooked! It's amazing Chinese food! Y'all should get down there asap :)
John and I stayed in for the evening and watched 'In Time' and had some snacks.
He gave me a funny card and we had some BK for supper..it's not chocolate but just as good!
Much love you all of you, and see you tomorrow!
Tell me, how did you share the love on v-day?