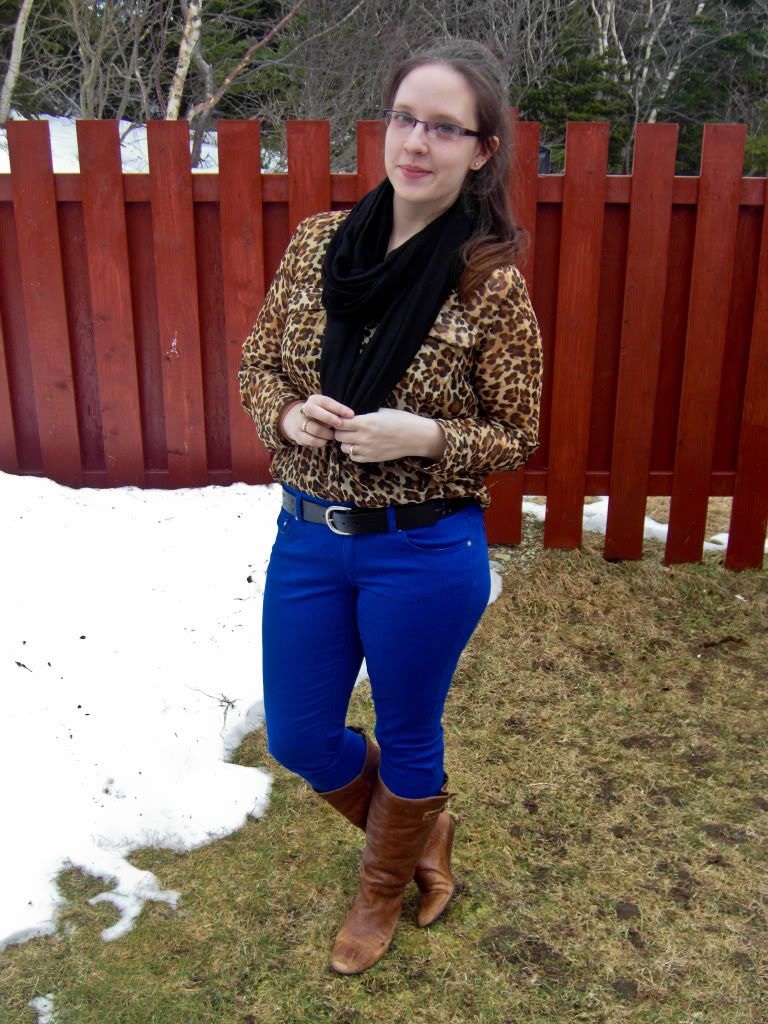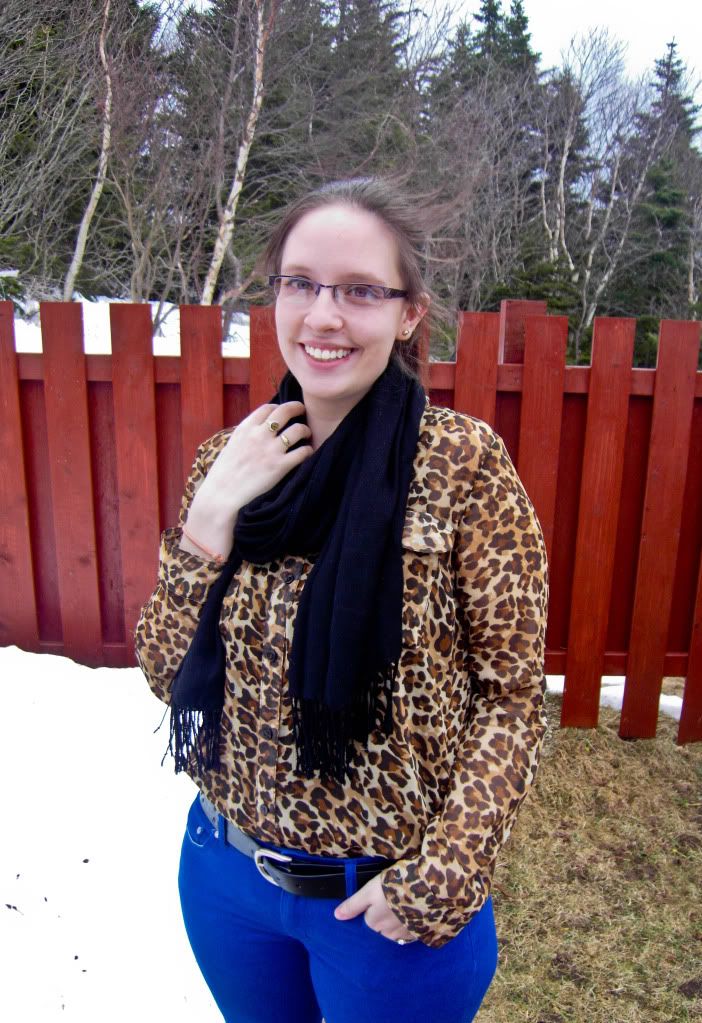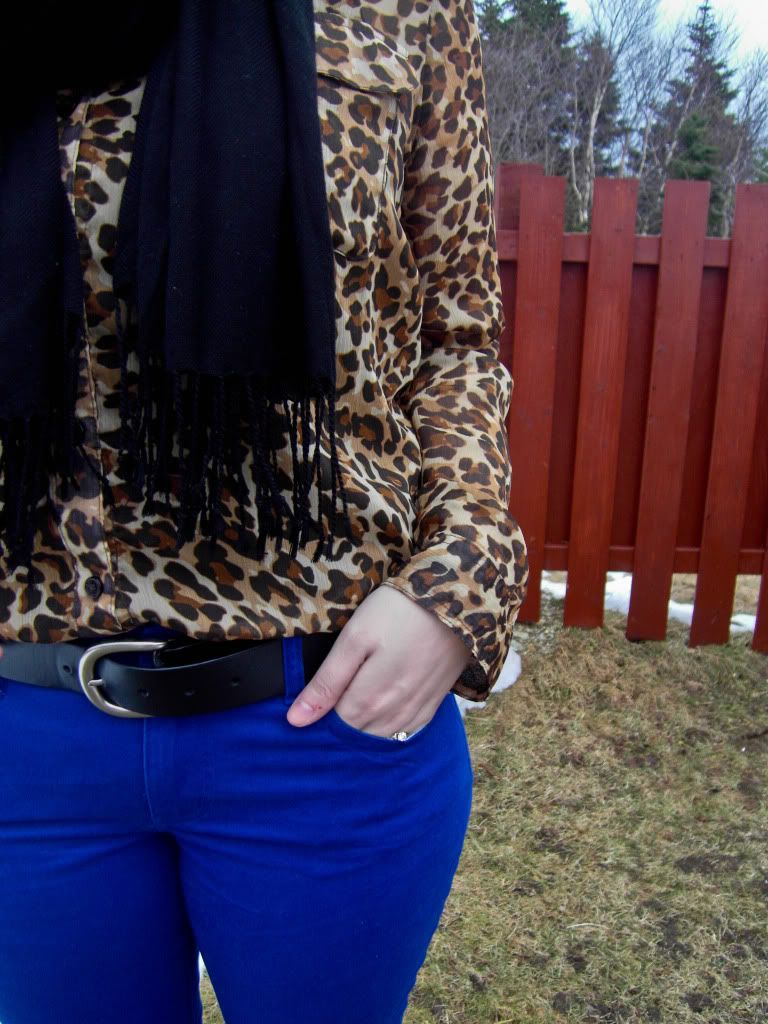 The weekend before mom left we went shopping. While there I picked up a nice sheer shirt and told her how I desperately wanted a pair of cobalt pants.
On way out ..there they were. Like fate. A pair of bright cobalt pants.
Naturally, I turned right around and my lovely mama bought them for me.
It's crazy how I look at the outfit now as one of my favorites ever, but would have never dared to wear it 6 months ago!
This is why I love blogging- the continuous growth of myself and style.
But for now I'm off to have a few laughs with my wonderful best friend, Levi .. until I have to finish my film class paper. oi!
Much, much love &