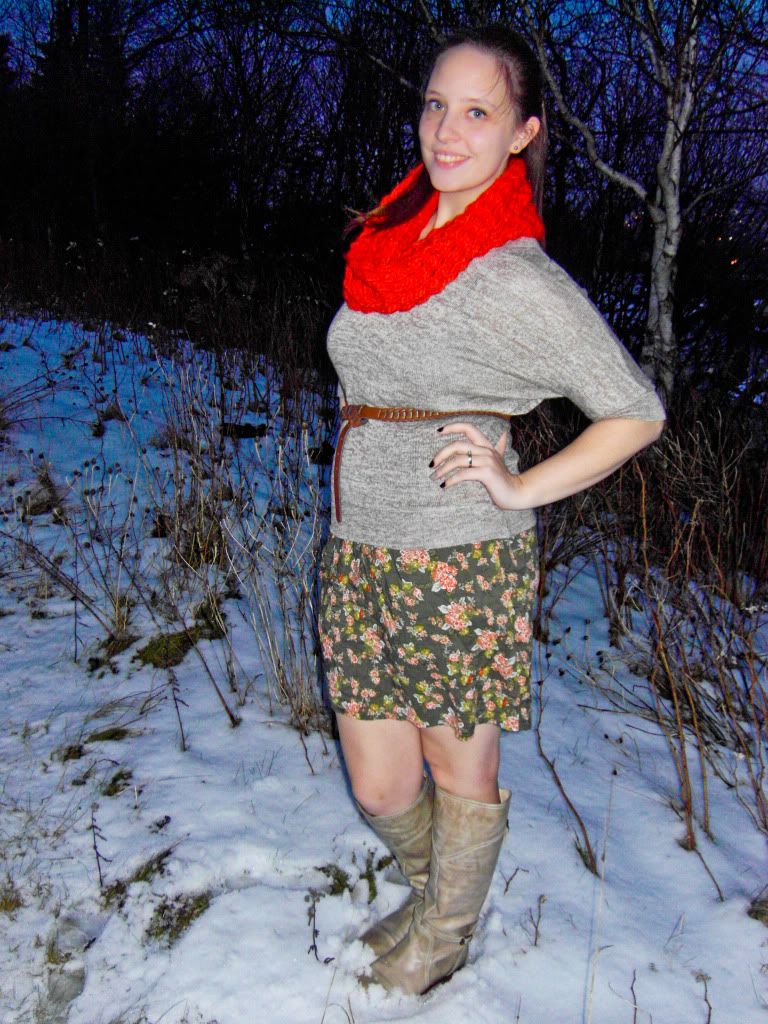 {Outfit Details}
Sweater - Sirens
Dress (worn as skirt) - Smart Set
Belt - Urban Planet
Boots - The Frye Boot Company (Gift)
Scarf - Old Navy
Studs - Forever 21
Bracelets - (Gifts)
Well, this is the first outfit of 2012.
Funny how I never though of that until now. Oh well..
It feels like forever ago since I wore a skirt. Probably because it has been forever.
Combination cold + jeans + not shaving everyday = no skirts and all warm, leg covering pants.
I can't wait for the sun to appear again, and for the days to be longer and lighter.
It sucks not having a tripod, or sun that can make nicer pictures.. sorry guys :(
I really need to take outfits earlier somehow..DIY tripods anyone?
Welcome 2012! Off to an okay start I suppose. Bare-legged and all :)