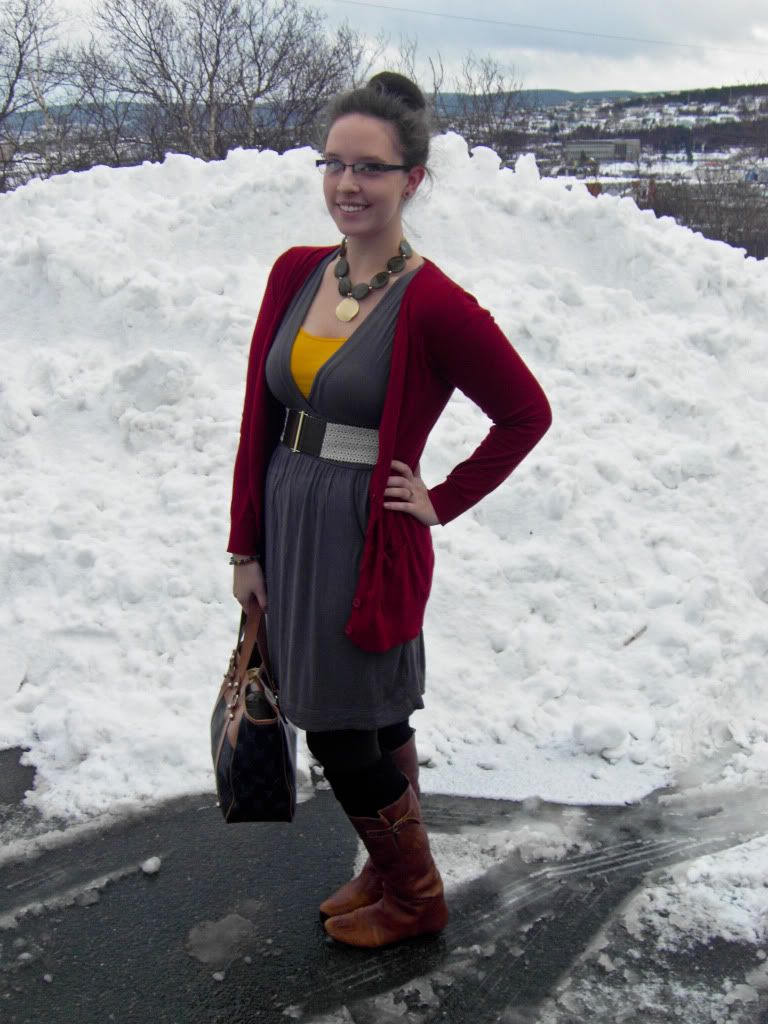 {Outfit Details}
Cardigan - Gift
Dress - Urban Planet
Leggings, Tank and Belt - Forever 21
Leg Warmers & Earrings - Claire's
Boots - Aldo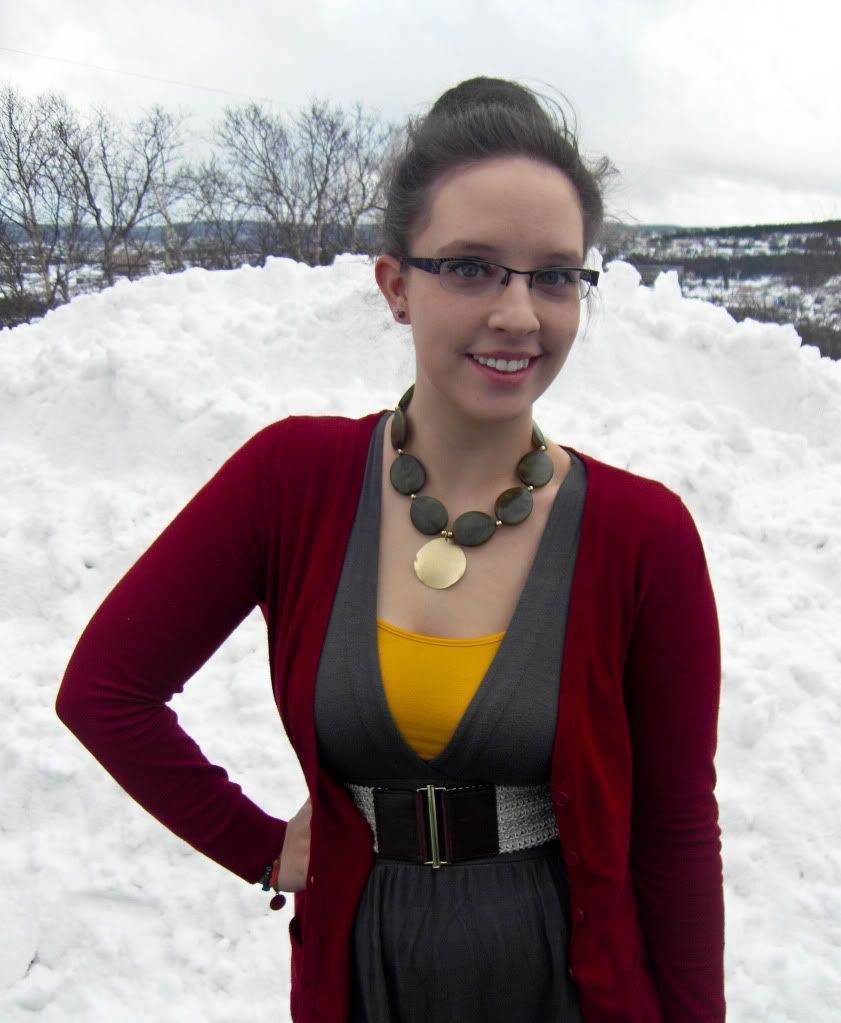 I was going to add a pop of pattern with a scarf to this outfit, but figured a necklace would be better while bending down wrangling up children at birthday parties today.
Yeah, parties. The kids had two birthdays to attend today.
I am exhausted, and my poor little man got sick before bed. Maybe combination of too much junk food and chlorine water from swimming.. sorry little guy :(
Needless to say, everyone is going to be eating better tomorrow.
Oh, and this is the pile of snow and the end of my parking lot that was so graciously left by mother nature yesterday.
Another outfit, and an update on the new blog tomorrow :)