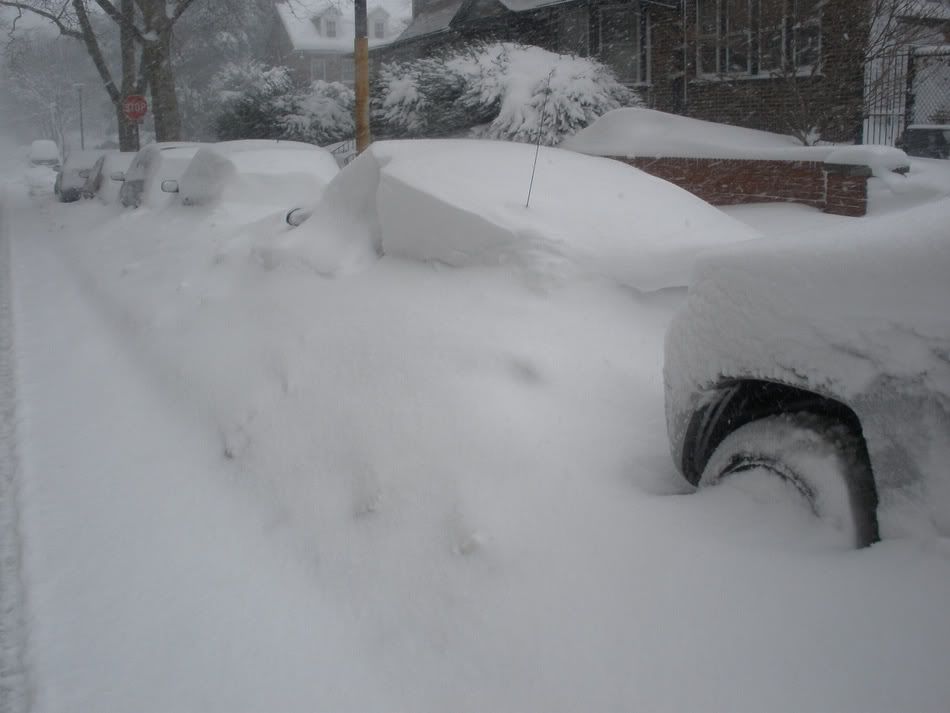 I had a great outfit picked out, and then we saw this same sight in our parking lot, so no dice for pictures.
The thing about Newfoundland is that when it snows, it snows. And as per usual the wind so lovingly follows making drifts the size of Texas all over the city and in 3 minutes my perfectly shoveled walkway is now blown back in.
I actually love to get out after a snow storm when it is calm and shovel but after the 3rd time I let the wind win.
I used to hate it but now it gives me a few extra minutes in the day to get out in the air by myself, work up a little sweat and clear my mind. I'm really meticulous when it comes to shoveling though; have to do a great job, or none at all. I hate this 'I'll shovel a small path half a foot wide' nonsense.
So that's why there's no outfit, and I really felt like posting.
Even though I'm a student, a snow day for me means one less lecture of important information I'll need for the exams, messed up syllabus', papers that were due that day I should re-revise over the weekend, and hopefully start proposals that are due the week after.
I remember when a snow day meant sleeping in, watching cartoons all day then going out and sliding down the biggest hill you could find.
Oh to be a kid again on a snow day. Hopefully when the kids are a bit older they won't have that 'too cool to be seen with your mom' phase and let me join them one snow day.
They are imminent in this city, 8 months of the year.