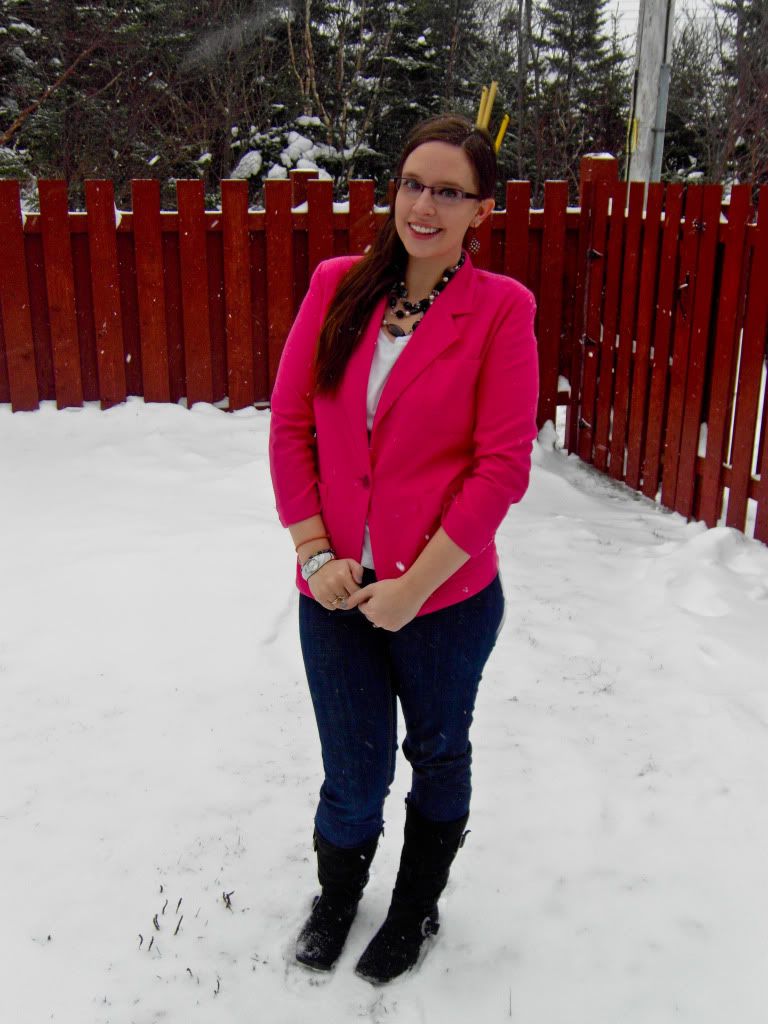 {Outfit Details}
Blazer - Thrifted
Tee & Jeans - Forever 21
Boots - Walmart
Earrings - Gift
Necklace - Ardene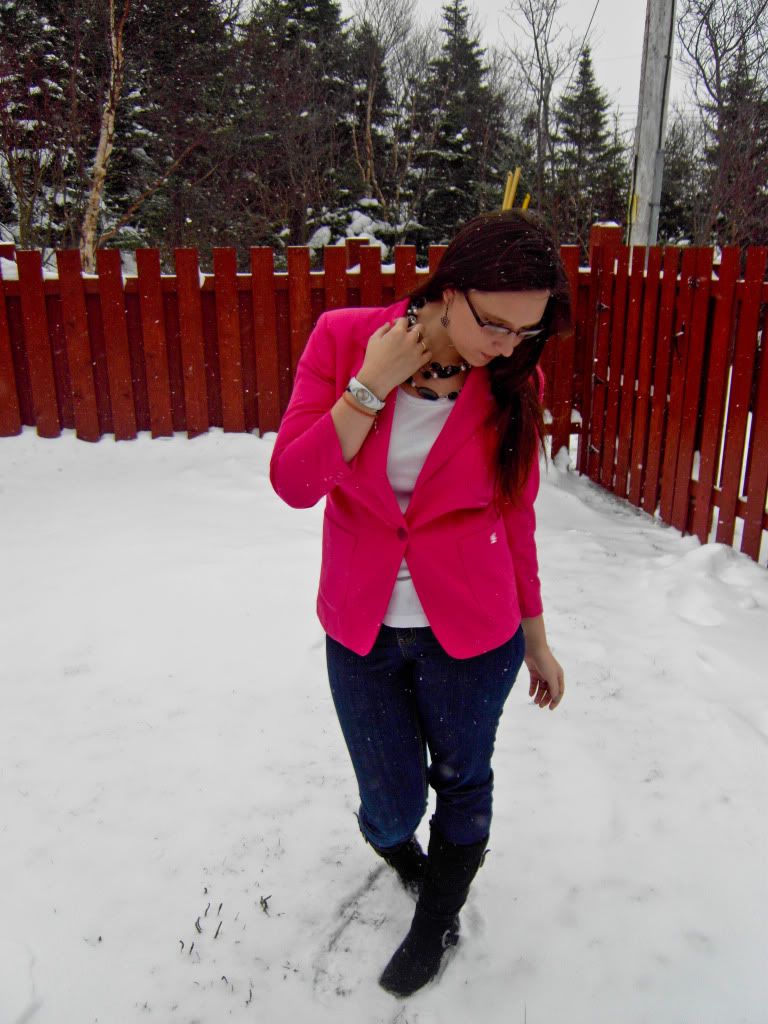 I don't mind the snow when it's big, fluffy and crunchy under your feet.
I wanted to put a pop of color in the white day.
It was great until I had to walk to my car after classes..
The cursed rain started and of course caused a sea of slush.
These suede boots..well, let's say my legs had a workout trying to walk with 3 pounds of water in your shoes.
What was I thinking this morning?
Oh well, I looked nice all day ;)
Going to a folk show in a few hours with Liz!
Excited to see some people I know play. I'll be sporting this outfit but swap out for a skirt
and my brown boots with leggings
Hope everyone had a good Friday! :)
much love,