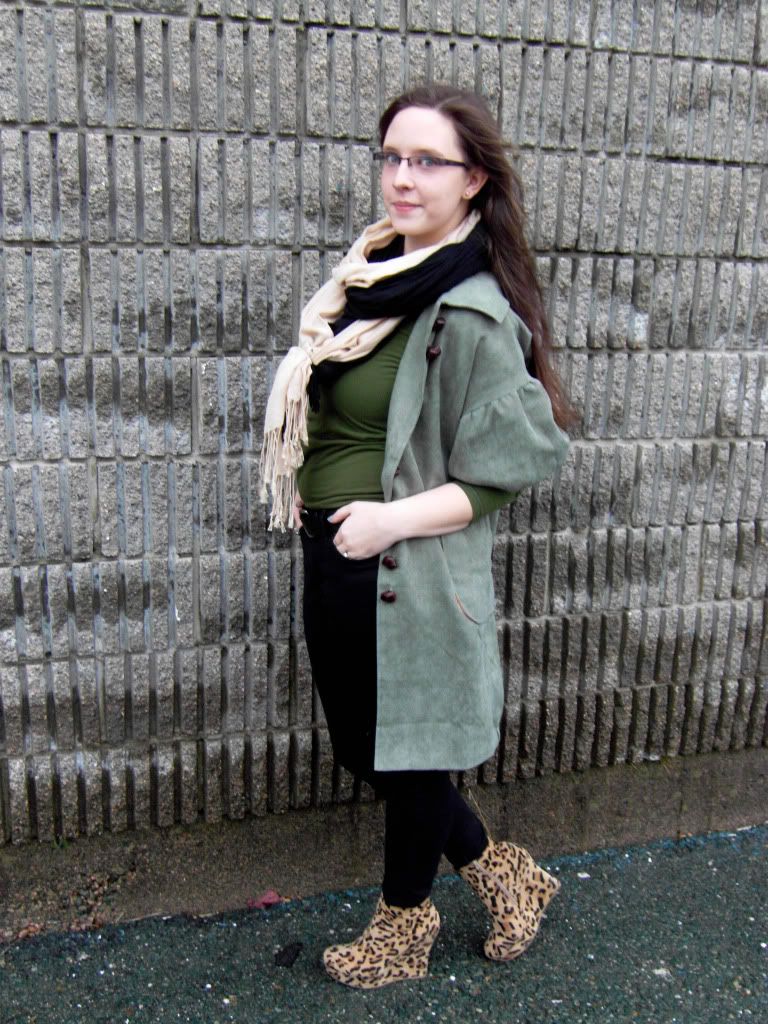 {Outfit Details}
Coat - Beyond The Rack
Long Sleeve - Walmart
Jeans - Gap (Thrifted)
Shoes - Go Jane
Belt - Levis
Bracelets - Sirens; Forever 21; (Gifts)
Scarves - Forever 21; (Gift)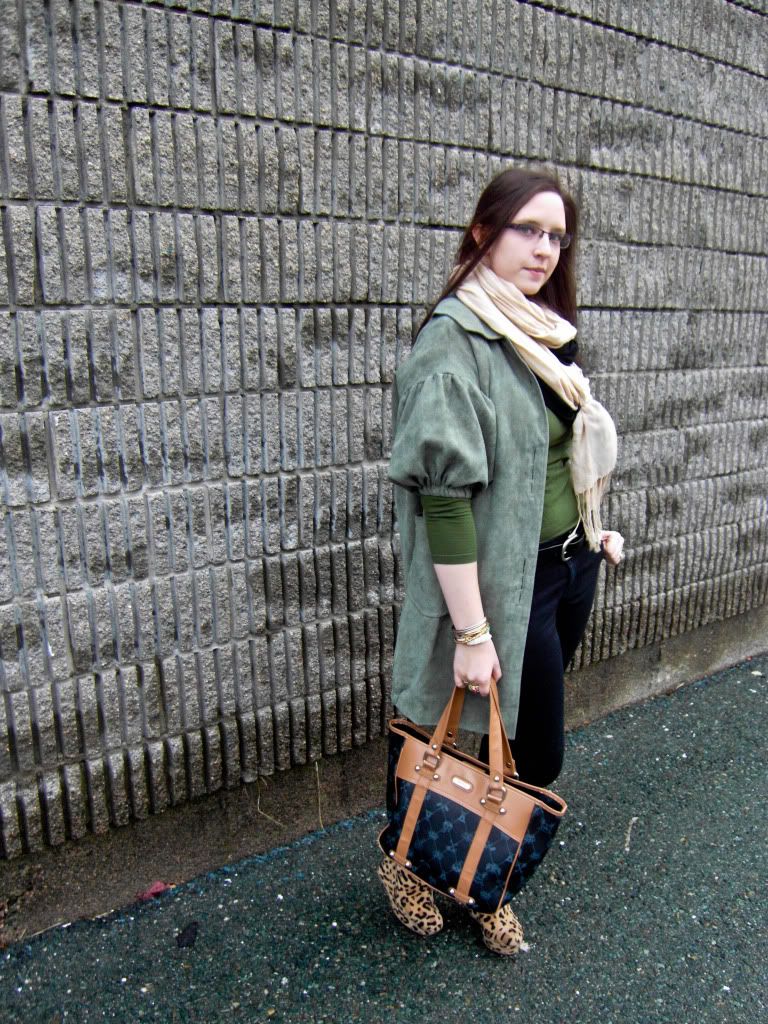 For some reason, I've always counted army/khaki green as a neutral color. Maybe because it's in between puke and neon green..somewhere.
I hate green, so this is how I spice it up.
These wedges, I tell ya are so amazing. Leopard + wedge + comfy = my new favorite shoe.
Might just see if they pass my 'campus test' .. if I can wear them on campus all day without a hitch, they pass.
They passed today doing errands so I don't see why not.
Now excuse me as I have to go watch a 3 hour black & white 1915 silent film for English.
Jealous of my Sunday night?