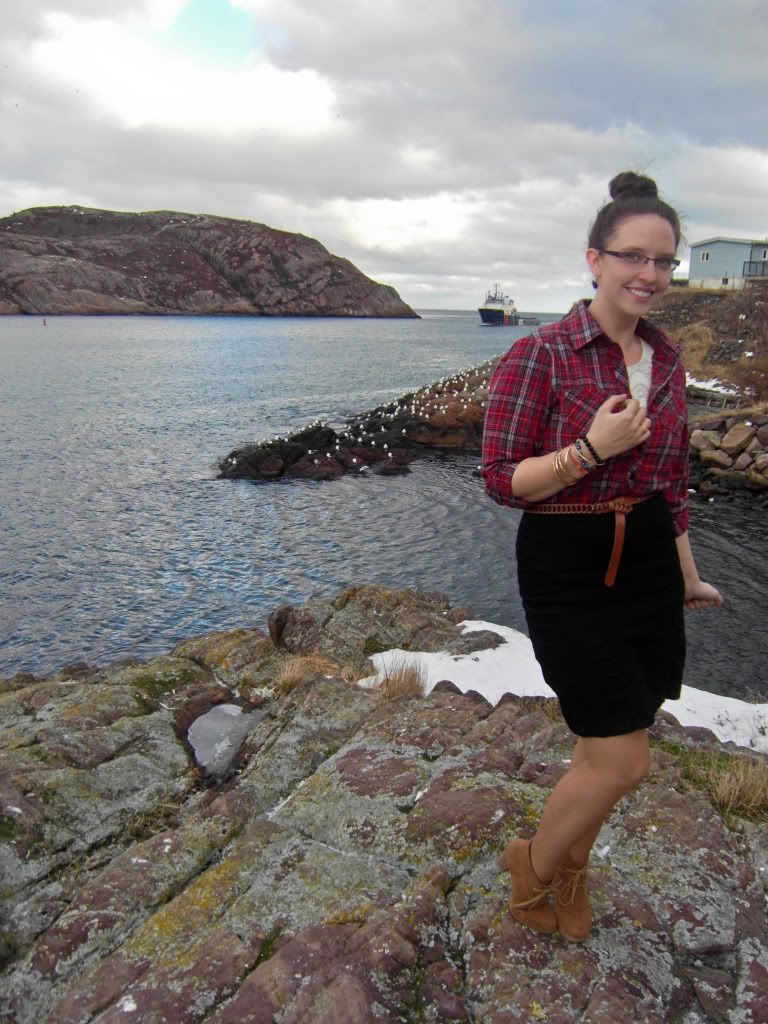 {Outfit Details}
Coat - Gap (Gift)
Plaid Shirt - Walmart
Lace Tank - (Gift)
Skirt - Forever 21
Shoes - Payless
Belt - Urban Planet
Earrings - (Gift)
Purse
- (Gift from
Court
)
Bracelets - F21, Sirens & Gifts

I love Sundays for a number of reasons, one being able to get out during errand time in the day
to take nicer photos in nice locations.
I get so tired of the same places, and being around the house for photos makes me a little
(okay, a lot) crooked sometimes.
Hubby also likes Sunday locations because he's the one always snapping photos. Today was no exception.

Except he got a little too excited about the scenery and the boat coming in the Narrows when we were taking pictures."Make it look like you're looking at the boat!!" he yelled. Hence photo 3.
Which I must say, did turn out nice despite the overcast and my freezing my buns off.
Hub also likes scenery in all my photos, says it makes the outfit. (I agree that it helps the photos be more interesting and the blog a bit more colorful, but a bad outfit is a bad outfit. Vice versa for good ones.)
So for him, and all of you who aren't familiar with Newfoundland, here's a few scenic photos
(via google)...
---------------------------------------------------------------------------------------------------------

See that colorful bunch of houses on the hill in the photos?
That is just a little sample of the color my city has. Every house in the greater downtown area is a different color, shape and size.
We traded in skyscrapers for rainbows.
There's a road specifically named for the colored houses called "Jellybean Row". Photo below.
Some people also call this the city of 10,000 colors.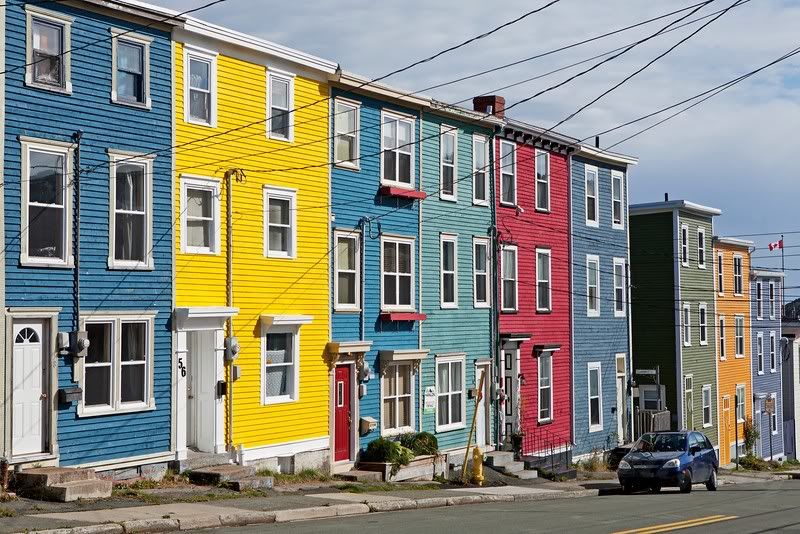 And didja see the rock with the red and white cone in the distance in pictures 1 & 5?
Well that rock is called Chain Rock. Here's a better photo and a little history.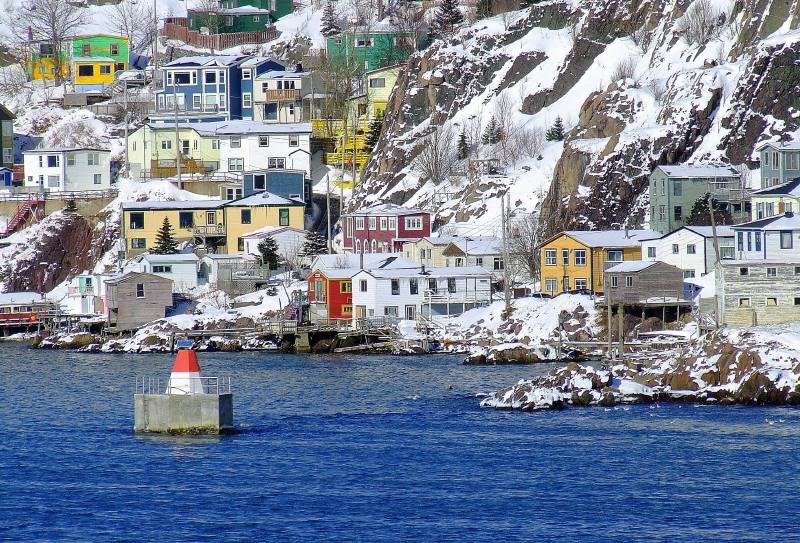 During WW 2 a large chain was attached to that rock and and anti-submarine booms were attached across the entrance to the harbour connecting to Fort Amherst in order to prevent the entry of German U-boats. Chain Rock is one of two rocks located on opposite sides of the Narrows;
Chain Rock on the battery side and Pancake Rock on the opposite.
The space between the two rocks is 174 meters. Chain Rock and Pancake Rock were used as early as 1770.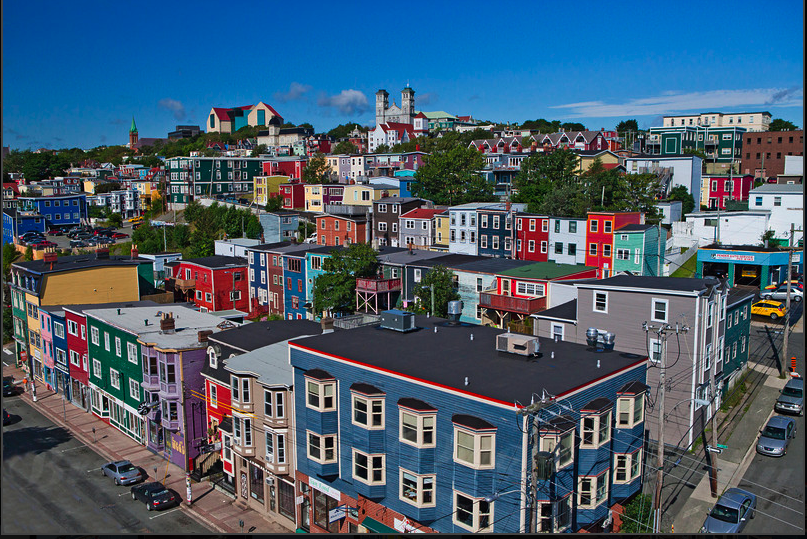 "The city of 10,000 colors"