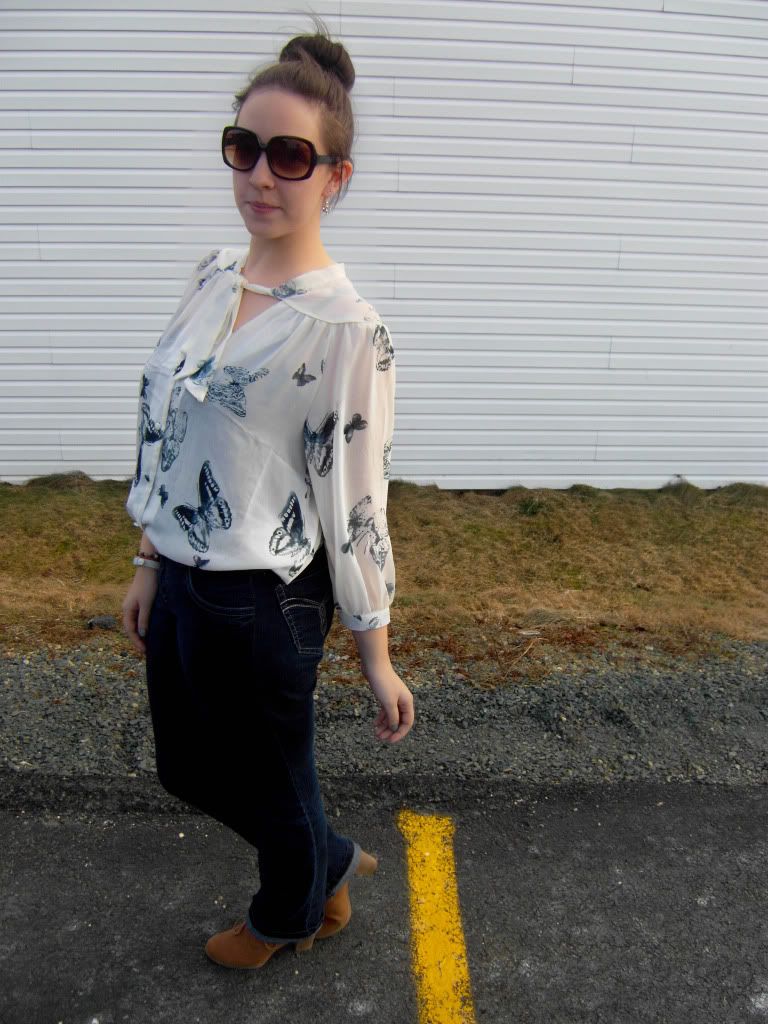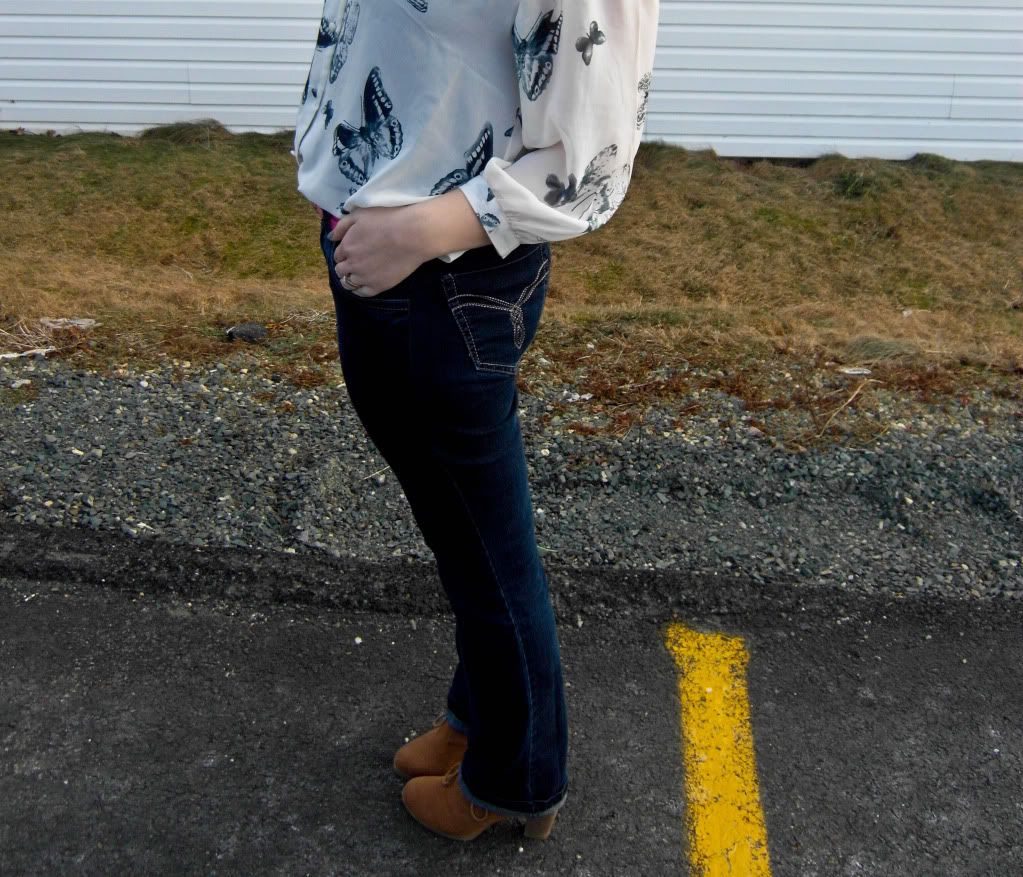 {Outfit Details}
Top - Sirens
Jeans - Urban Planet
Boots - Payless
Belt - Ardene
Bracelets & Watch - (Gifts)
Earrings & Sunglasses - F21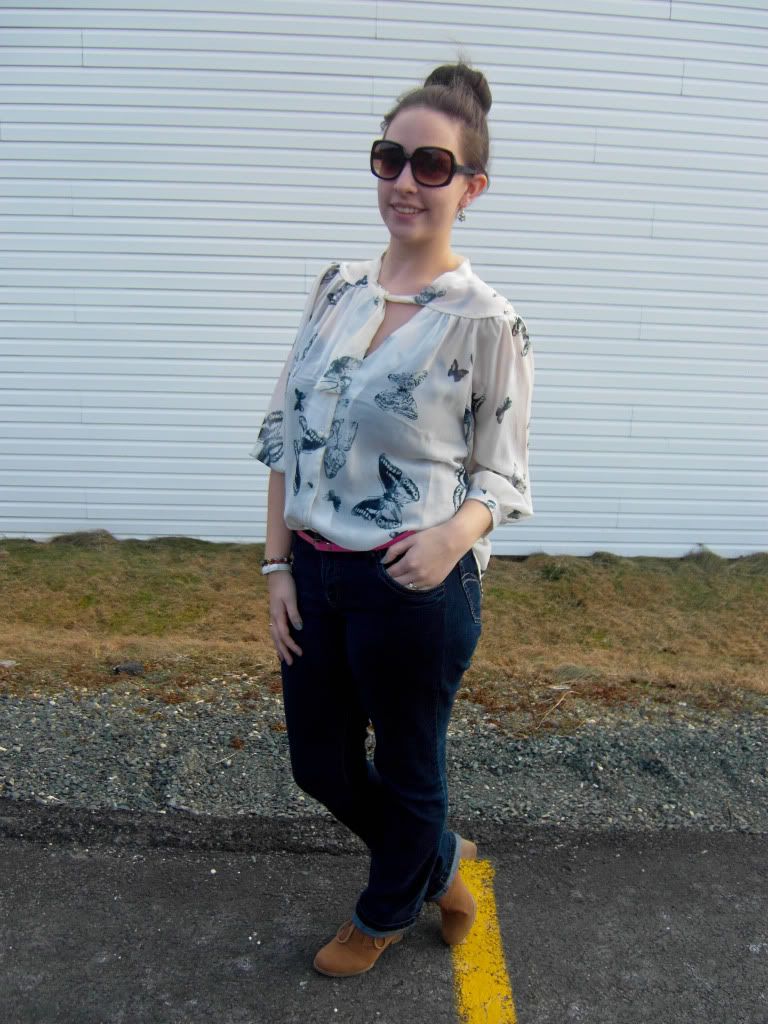 Hi-ho hi-ho back to University I go! No more holidays, and I'm head over heels :)
People always think I'm nuts for loving school, but how can you not love everything about it!
...besides exams...
I've also been acting more like a college student..forgetting how close school was to actually opening, drinking too much wine, living in my pjs, eating junk and watching Community on Netflix.
Since I don't aspire to be the one people think live in the dorms (aka, messy buns, shorts and flipflops in January) I will be getting dressed everyday, and be taking more pics!
I don't understand how you guys take multiple in one day or even weeks ahead!
Please teach me the way?
And one announcement...
I've always known that my blog name wasn't going to stick, but I was dying to start my blog, and did so. I hate to be the one that changes on people, but with the new year I find tons of bloggers are updating the look and feel, as well as their domain names and somepeople their title!
There are multiple reasons I could give, but the main one is that I always knew 'Unremittingly Kel' wouldn't stick. For some friends, they love it, but most can't even spell or pronounce it, and i've even come to hate it for those, and other reasons.
Why should I keep posting to a blog I hate? I'm keeping to my resolutions to be a better me -- in ALL ways. Even the blog me. I think by February I'll be ready to launch my new blog.
I'd hate to lose all my friends and followers, so it'll be a demi-migration, just changing my domain name, and look under here, and changing the twitter and pinterest/fb emails.
I've been working on this now for a few months, and have figured it all out.
As always, love the support and you guys :)