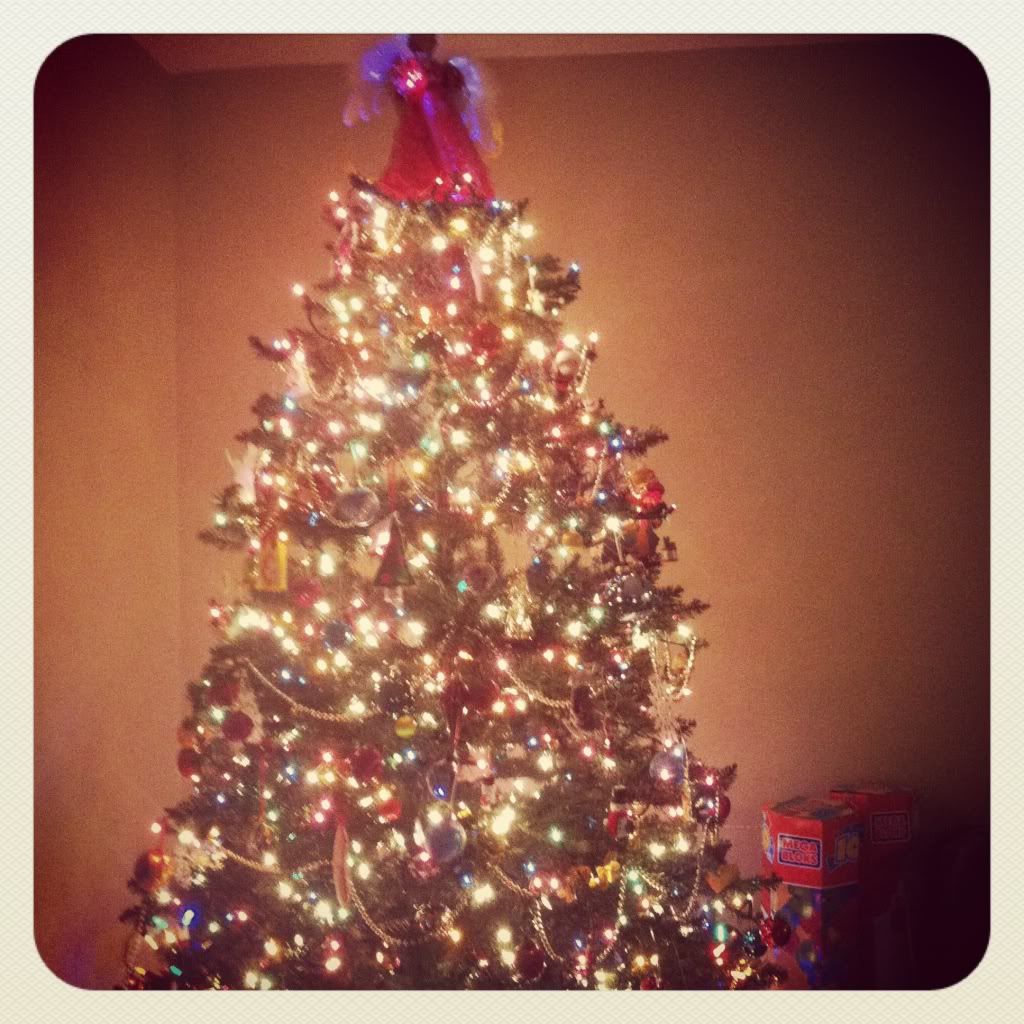 A few snippets of my holiday weekend... my tree (which the kids totally decorated nicely then wrecked), doing puzzles with my girl, beautiful gifts from the best friend Courtney, and the hubs.
And this week will be filled with more morning smoothies, chocolate roobios tea and regular choco, mostly in pjs.
The few days in between Christmas and New Years everyone is only thinking of the other day off they get. I seem to be one of them, and outfits have been put on the back burner.
But with all this lovely stuff, and if I ever make it to the gym to be able to fit into my new things, I'll be posting outfits!
Here's hoping for tomorrow :)
Hope everyone is having such a beautiful holiday with friends and family!