{Outfit Details}
Jean shirt - Thrifted
Sweater Dress - Urban Planet
Leggings & Earrings- Forever 21
Boots - Aldo
Bracelets - Sirens & Forever 21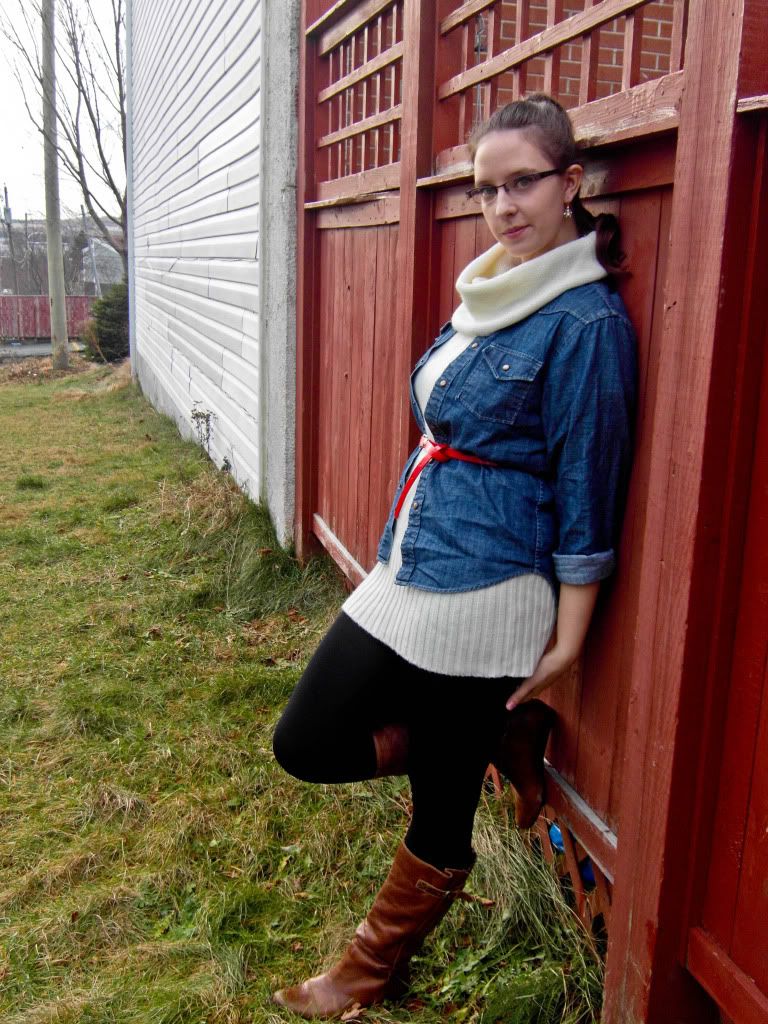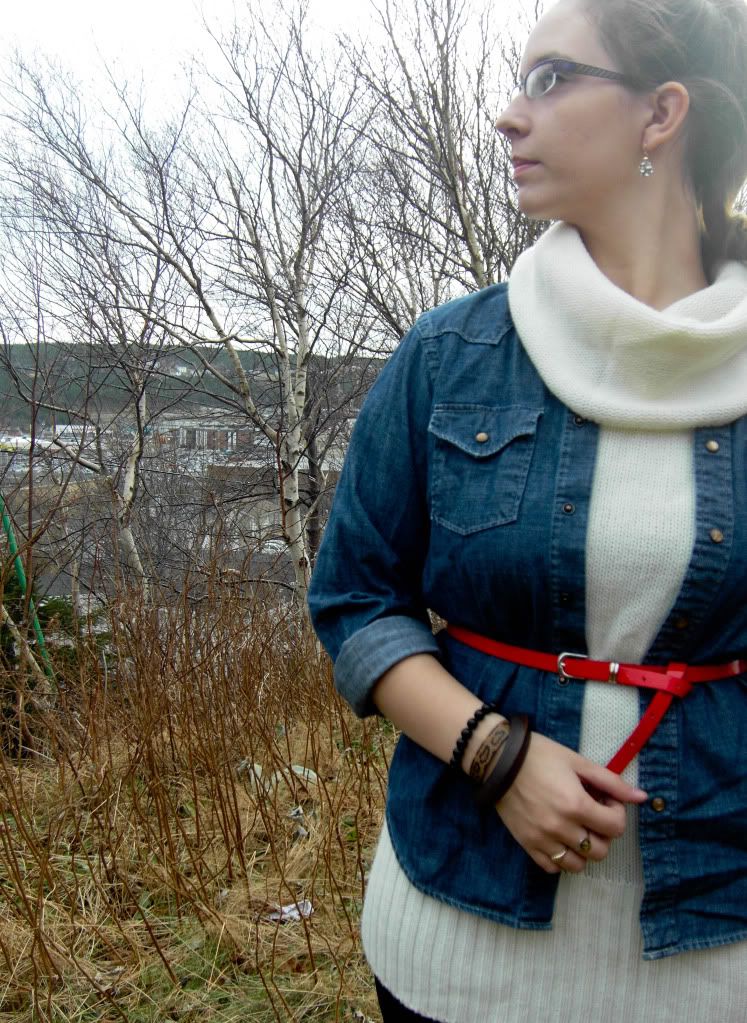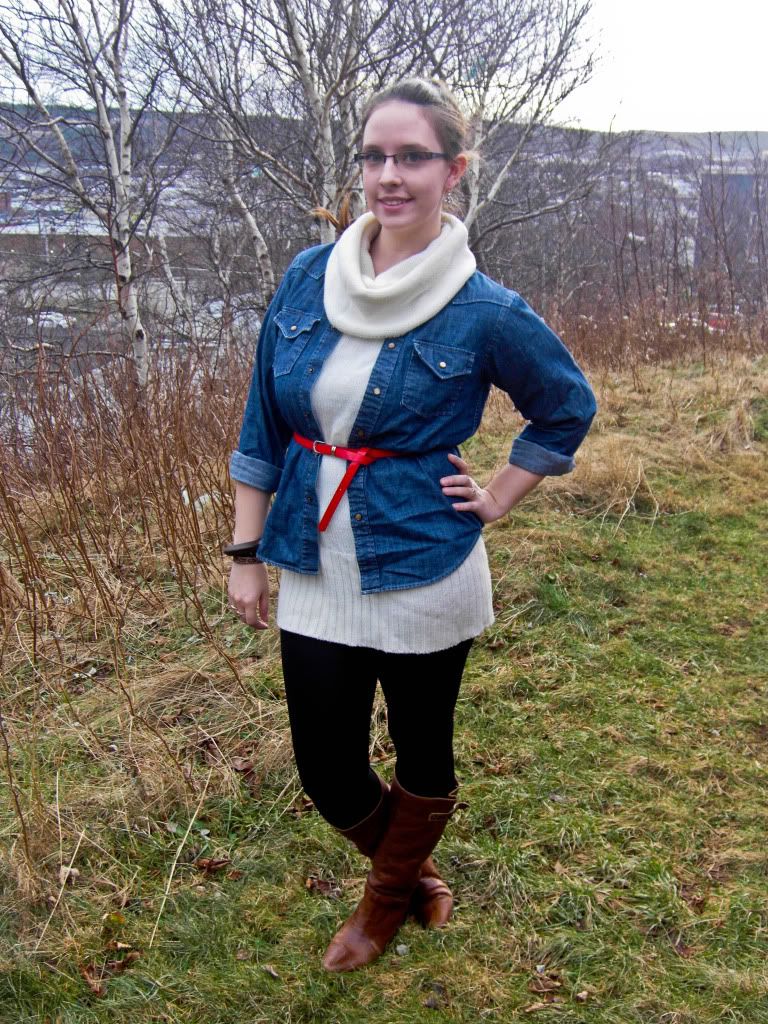 Found this idea to layer a sweater dress under a jean shirt, on no other than Pinterest.
I totally want to have a light grey dress and a lighter denim shirt as a remix, but I would need both of those things..
*le sigh*

Today was half warm! Probably from all the body heat of the bazillion last minute shoppers...myself included.
I hate HATE carrying a jacket through the mall, so I layered up.
One of my best ideas!


Got a few more items for myself, from my mama as a gift.
(She sent me money, love you mama, thanks!)
Got all my fam done besides dad, and I need one last co-worker gift then I'm done.
...besides stockings stuffers...and homemade cards...and wrapping gifts.

Okay maybe I'm not done.