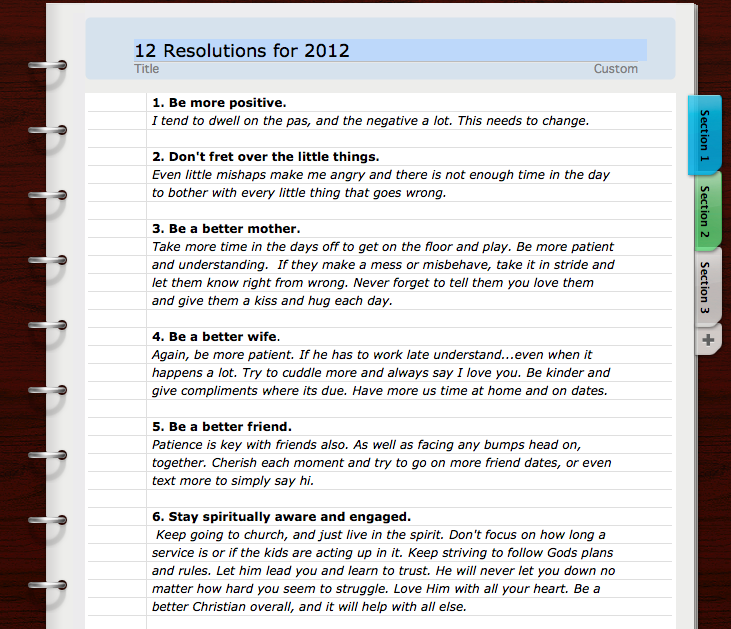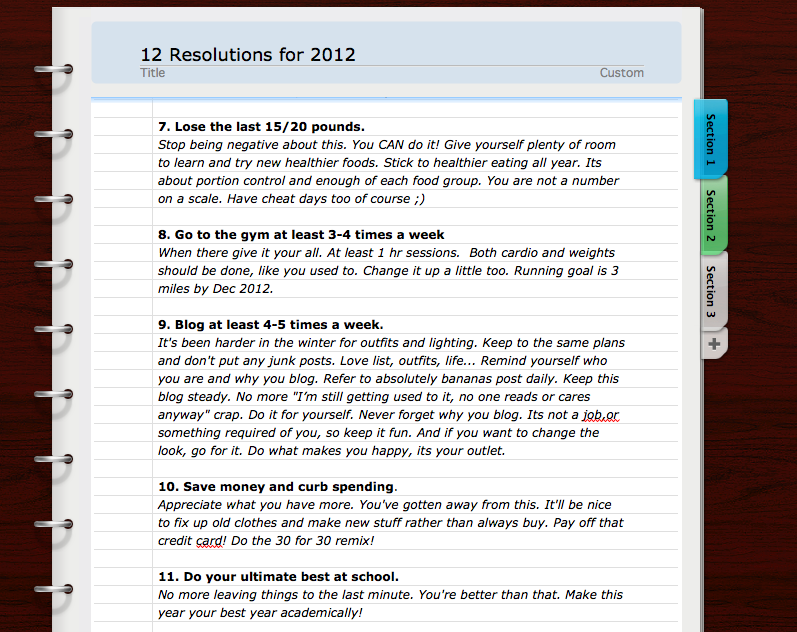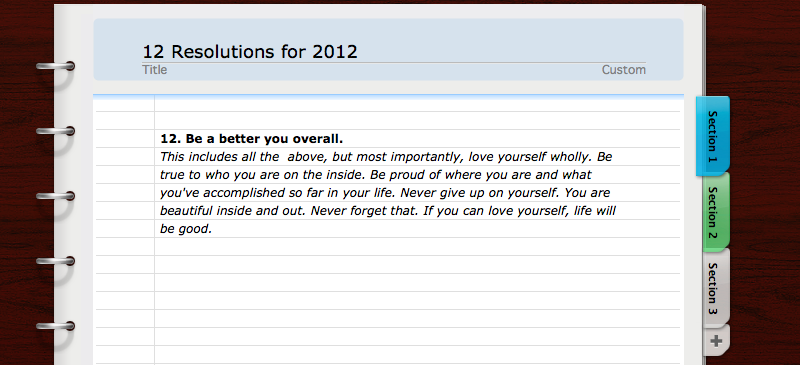 I may sound like a broken record to any friends, but I'll say it again --- This year is gonna be the game changer for me. It's a fresh start, and I've never believed it or needed it more than I do now.
Here are my resolutions, all of which I hope to keep. They have been put on the back burner for far too long and I intend to keep every one of them. It won't be easy, but when I look back in December 2012, it will be worth it.
Hope everyone is happy, safe and healthy ringing in the New Year!
I love you all dearly, and can't wait to see what 2012 brings for all of us :)
[In regards to #9, a new year, a new life and and a new me = major changes in the blog. Name included. It's a long-ish story but when I feel ready to migrate, I'll tell you the story and hope to have continued support and understanding]