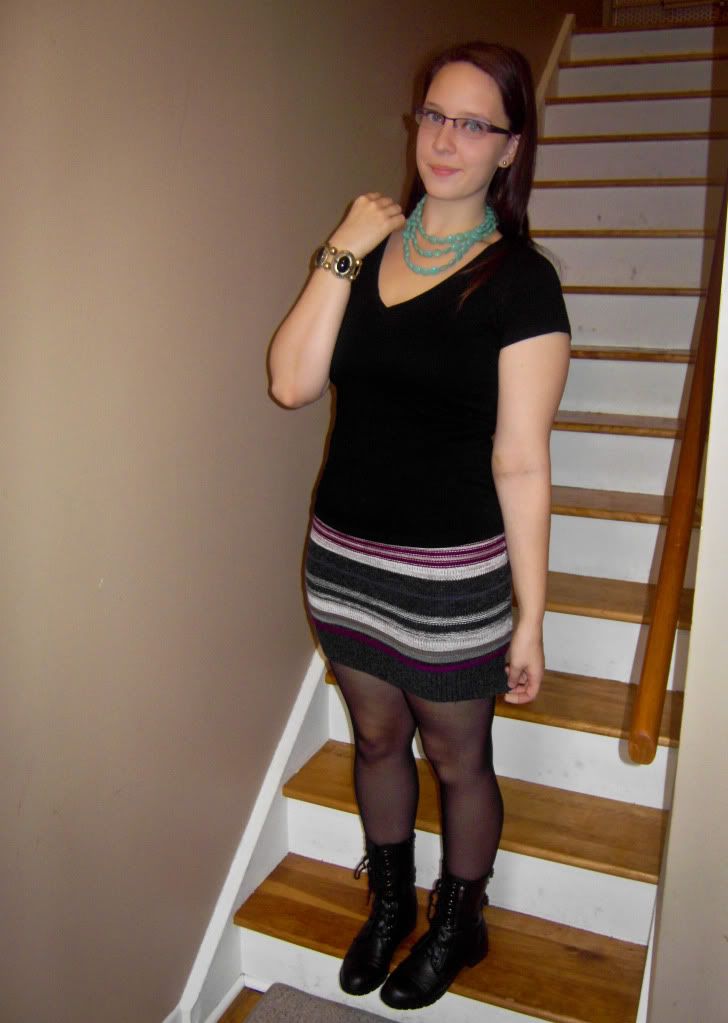 {Outfit Details}
Tee

,

Studs

&

Necklace

- Forever 21
Skirt

&

Bracelet

- Suzy Shier
Boots -

Urban Planet
Tights

- Walmart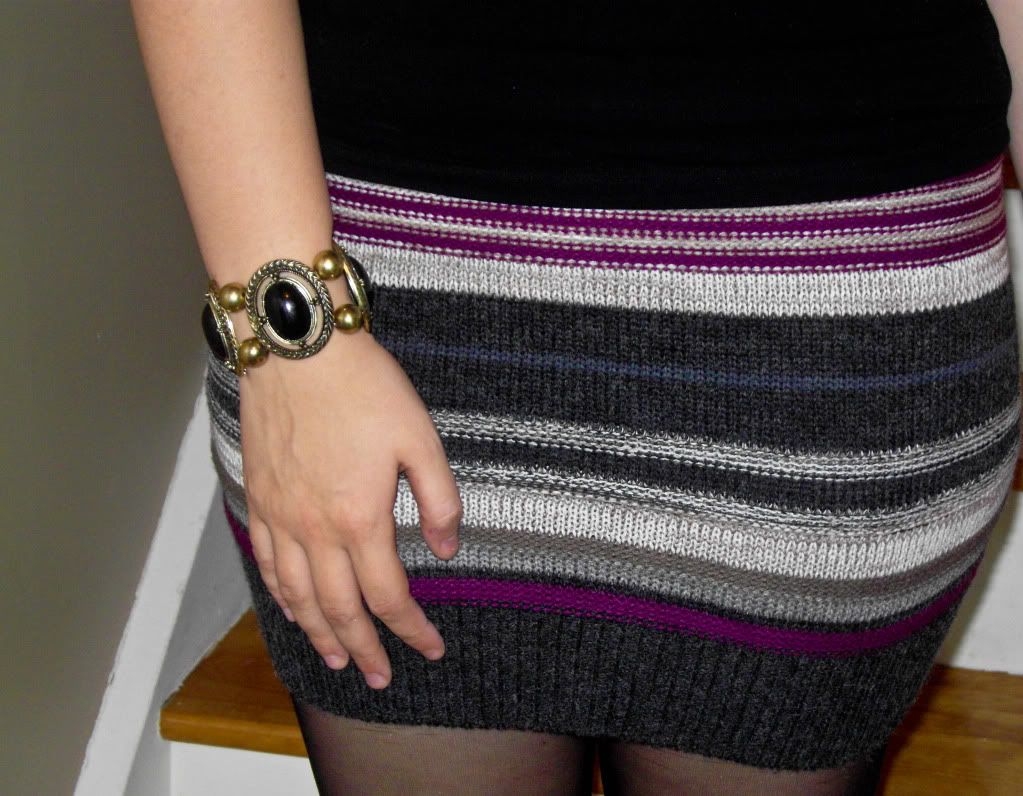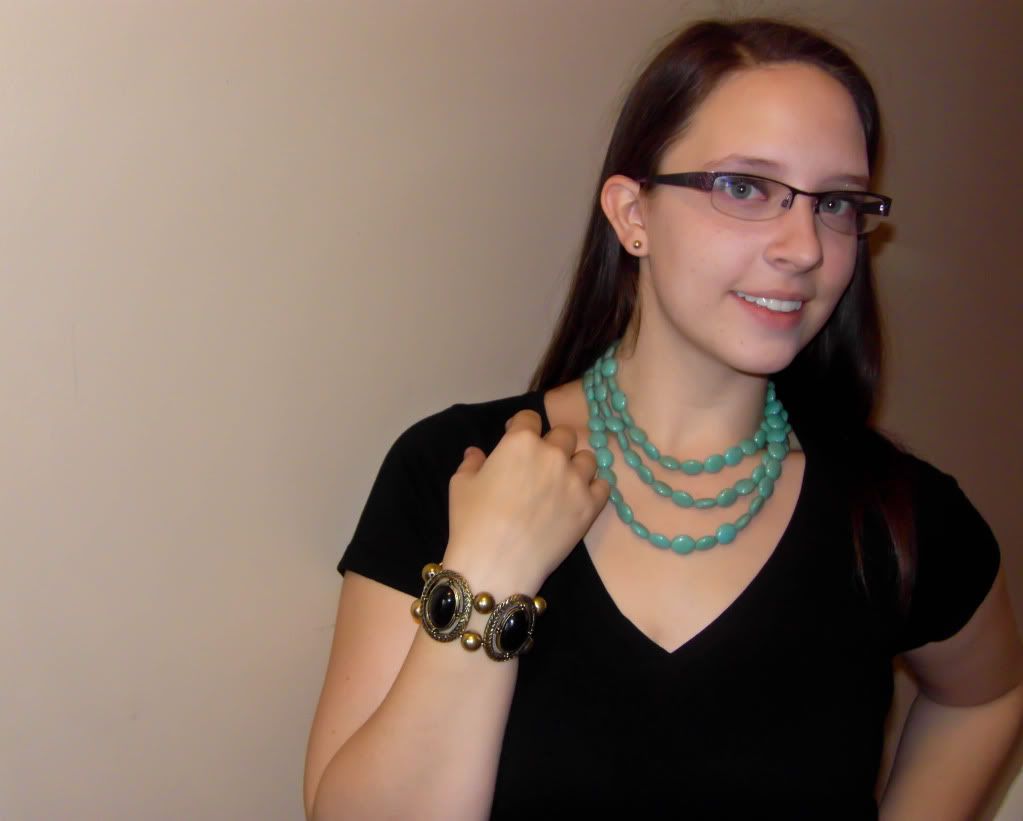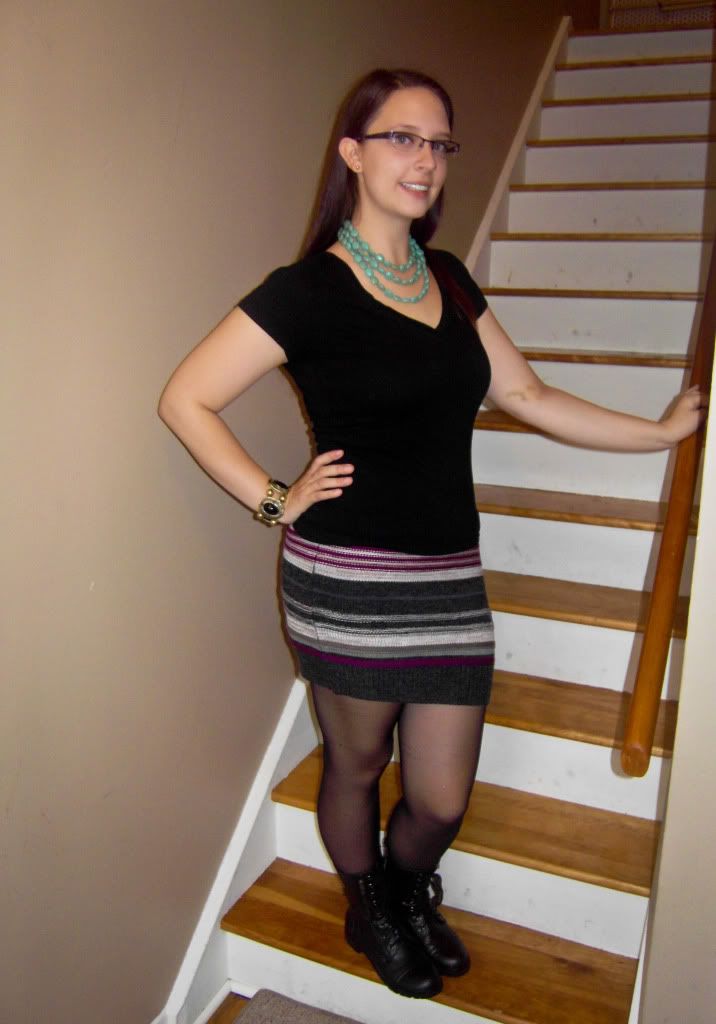 Guys, I can't seem to get rid of my skirt kick.
I swear, ever since I started this blog I rarely wear pants.
I have an abundant love for my skirts, even in the winter.
It was pouring rain, yet warm today so I tried to toughen up the skirt with
a black top and combat boots.
Its an edgier twist to a cute sweater skirt.
And yes, I did buy it yesterday, along with that bracelet.
I'm one of those people who HAS to wear something they bought the day before, the next day.
I liked it surprisingly! Excited to wear it again a totally different way :)
Hope everyone had a wonderful day! Gonna catch up on my blog reading now.
What would you like to see this skirt paired with?