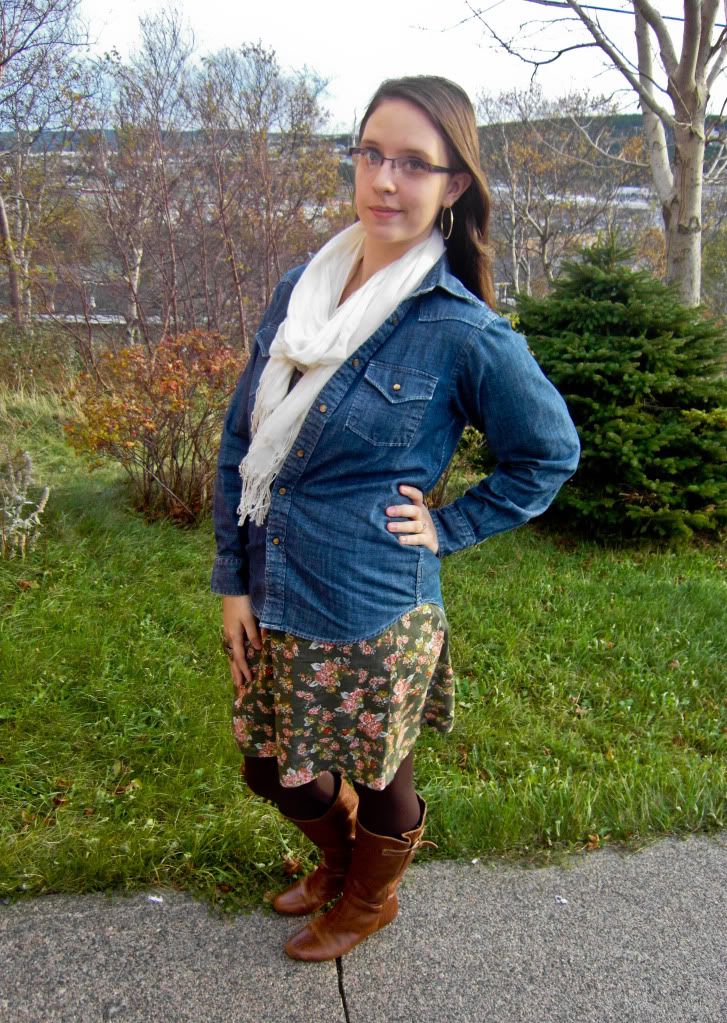 {Outfit Details}
Shirt

-

Thrifted
Dress

- Smart Set
Leggings

- Forever 21
Boots

- Aldo
Scarf

,

Hoops

&

Ring

- Forever 21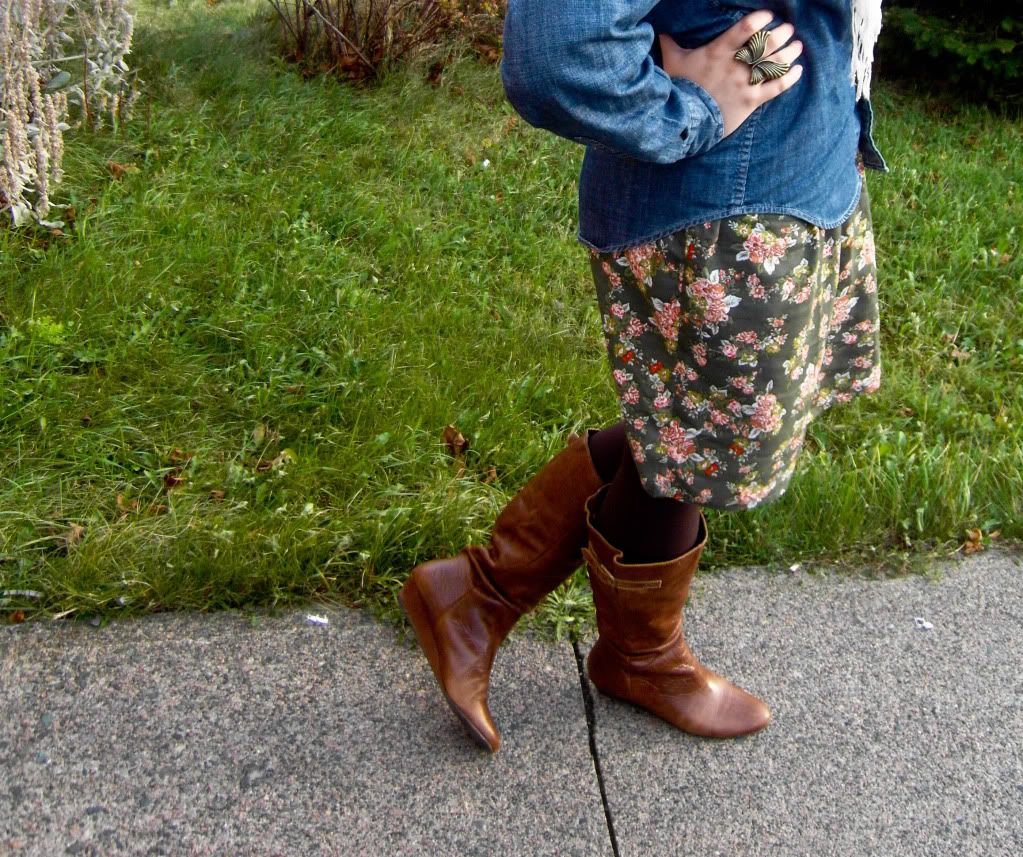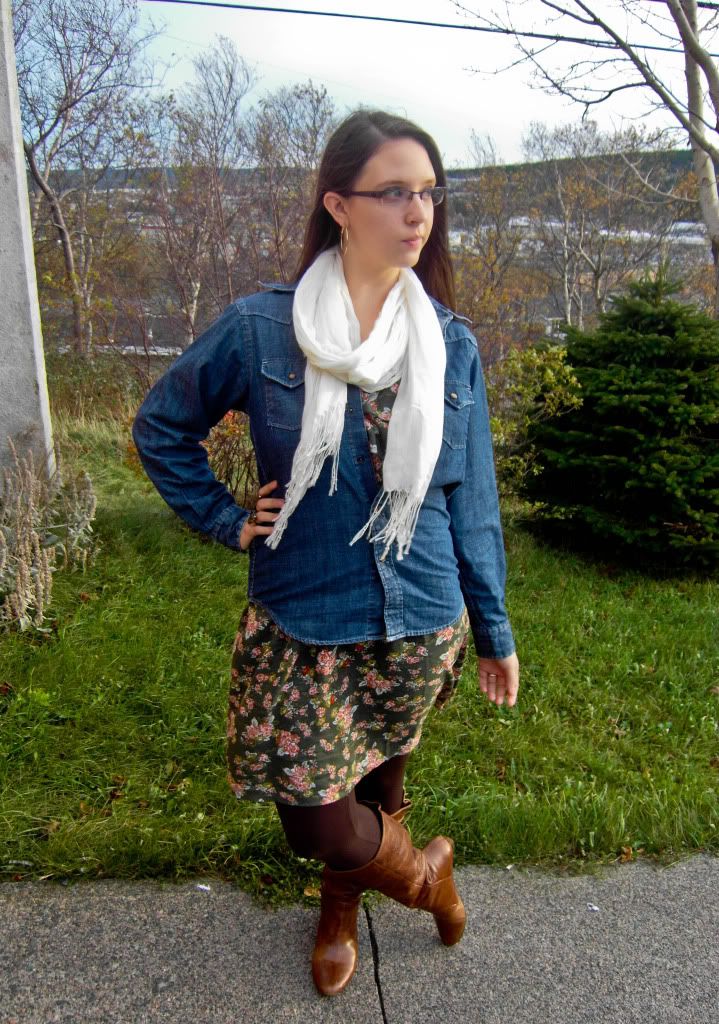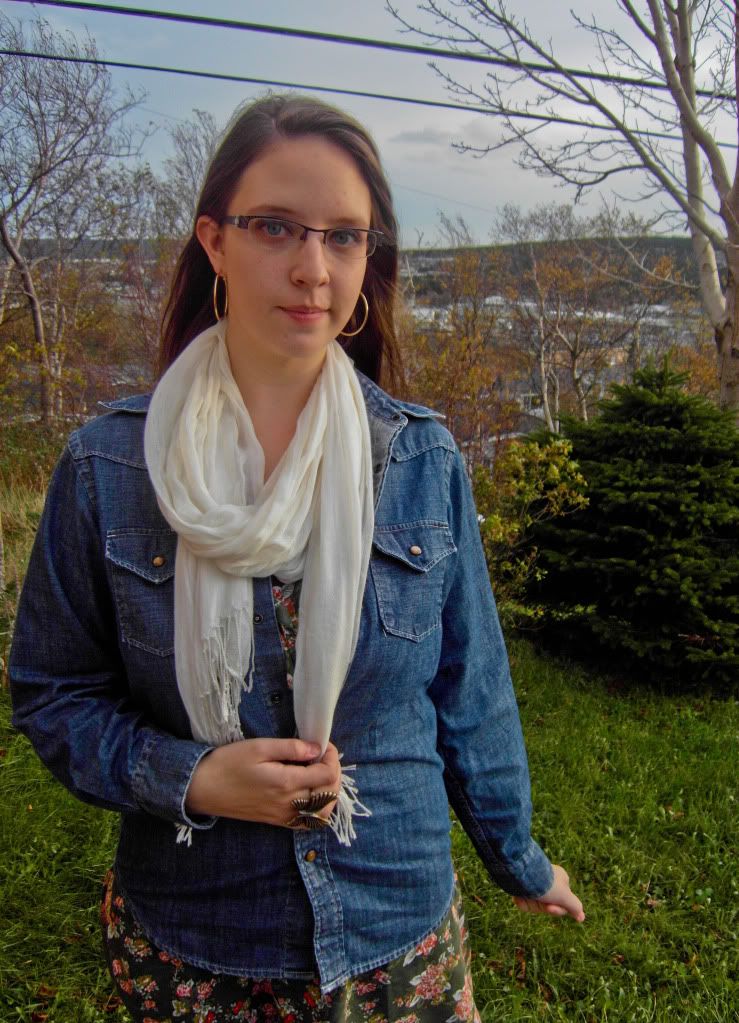 It was weird not posting yesterday, and I'm only half doing it here now.
I had an amazing photoshoot yesterday, and it was my first time modeling (I'll write more on that when I get some proofs for a sneak peek!)
But around 4 o'clock the pain in my chest got substantially worse and I couldn't breathe in.
Totally felt like a heart attack, only it lasted a good 12 hours.
Went to bed early, even took my mom off guard when she called.

Thank God that this morning I was awoken to a sore throat and a feeling like I was just getting over the stomach flu.
Missed church this morning, and hub took an extra shift at work.

I pretty much slapped this outfit together and dragged myself to the library for 2 hours to work on a presentation with a friend.
We're presenting tomorrow.

Let's all hope I'm not a coughing/sneezing/high on Benelyn girl during my presentation.
I can barely speak proper English today, let alone French tomorrow.