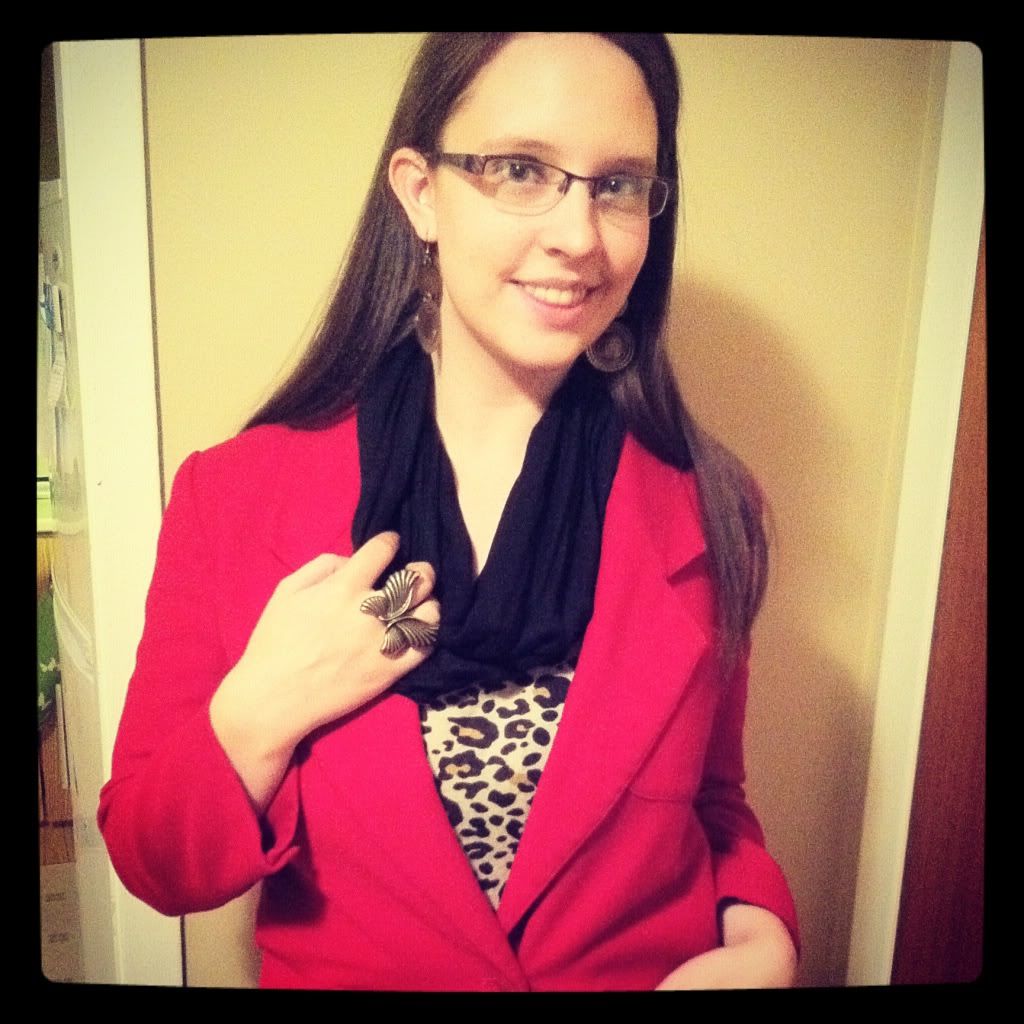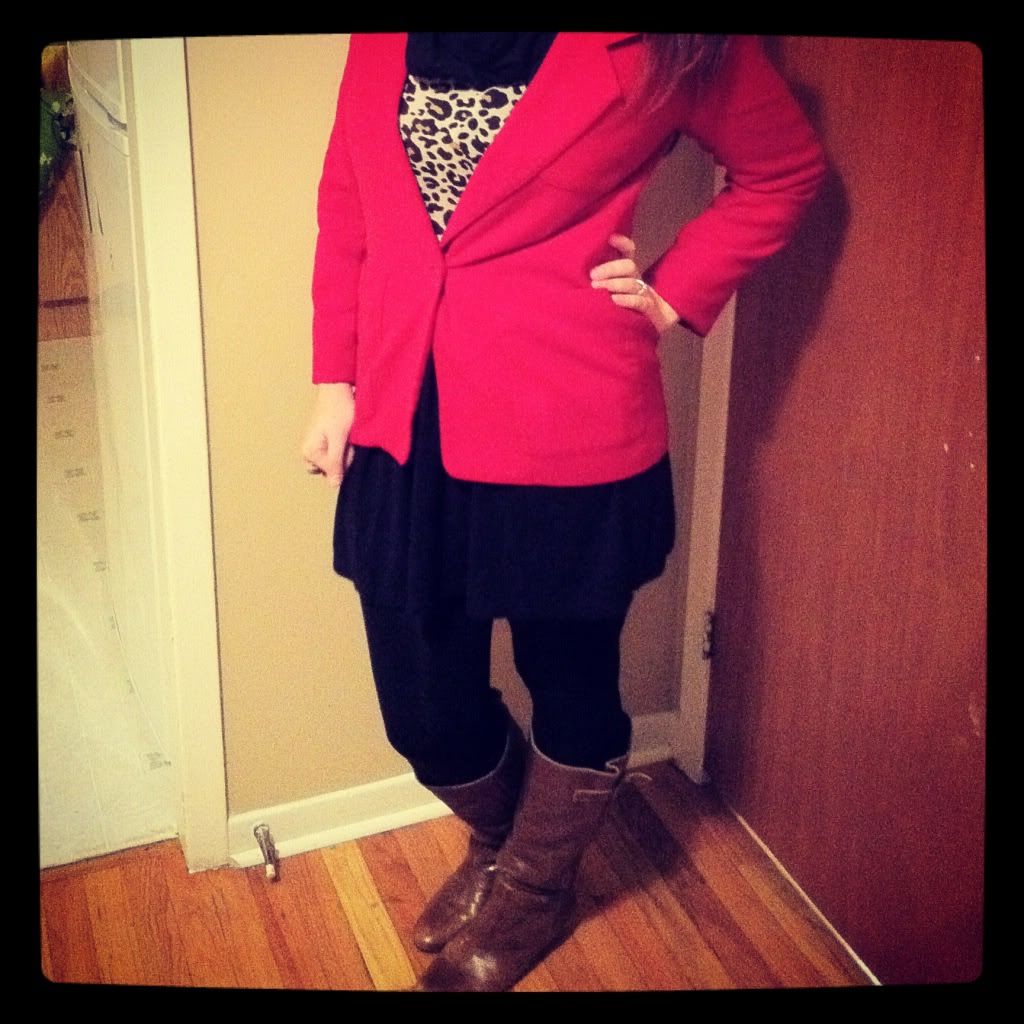 {Outfit Details}
Blazer

-

Thrifted
Leopard Shirt, Leggings

&

Ring - Forever 21
Scarf

&

Earrings

- Ardene
Boots

- Aldo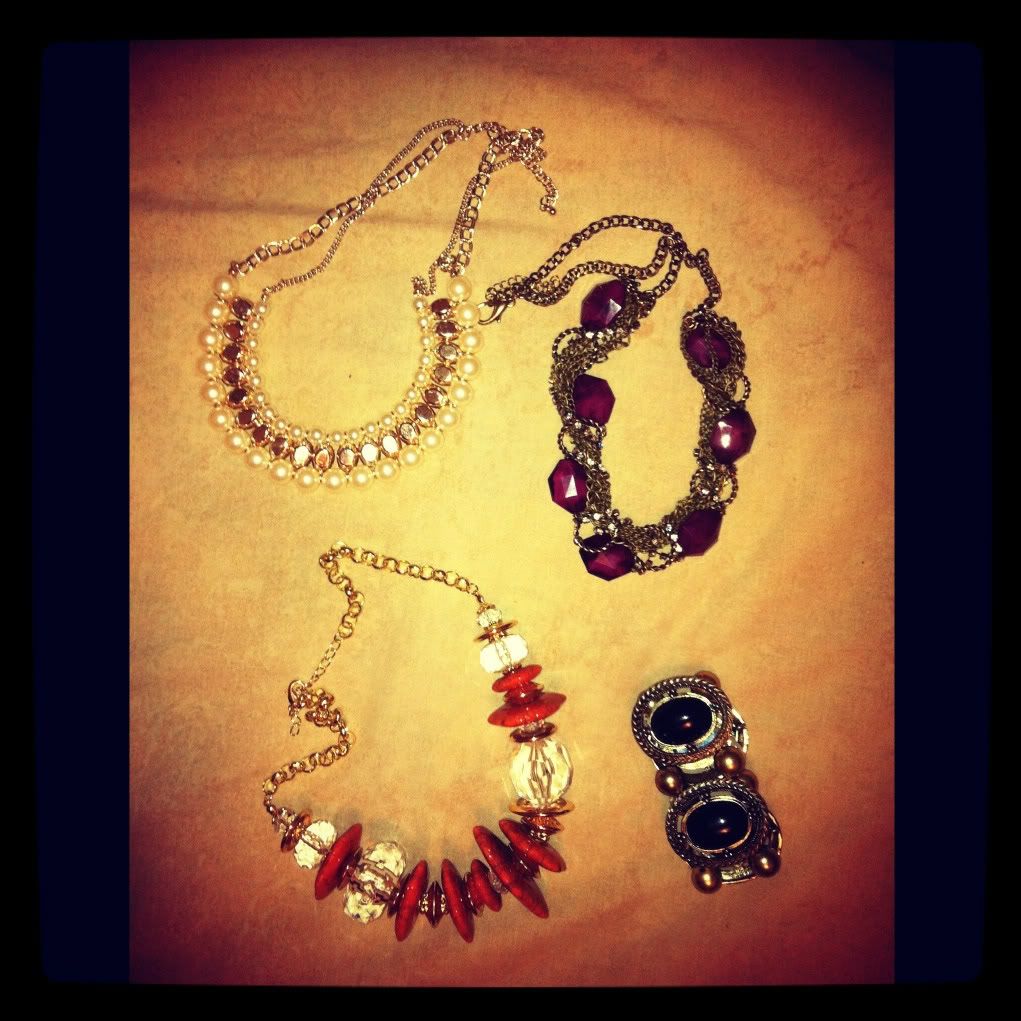 Jewelery from Suzy Shier
Went on a little spree tonight with my dear friends, Liz and Levi.
We ate some jungle jims then went to the mall for some chats, walk and shopping :)
Happened to venture into Suzy Shier having 40% off the whole store so I got a good number of things, plus that
AMAZING pleated asymmetrical coral skirt
from envy.
When I bought it I knew that Kendi would be proud!
Brought Liz home, then Levi.
Had a much needed talk, I hate when its way to long between seeing someone!
I have to constantly remind myself that I have the most wonderful people around me, I have to start remembering that they can't be there or hangout if I don't ask them either!
I love you guys, thanks for the great evening.