{Outfit Details}
Top

- Winners
Pants

- Gap,

Thrifted
Shoes

- Payless
Necklace

- Ardene
Earrings

&

Sunglasses

- Forever 21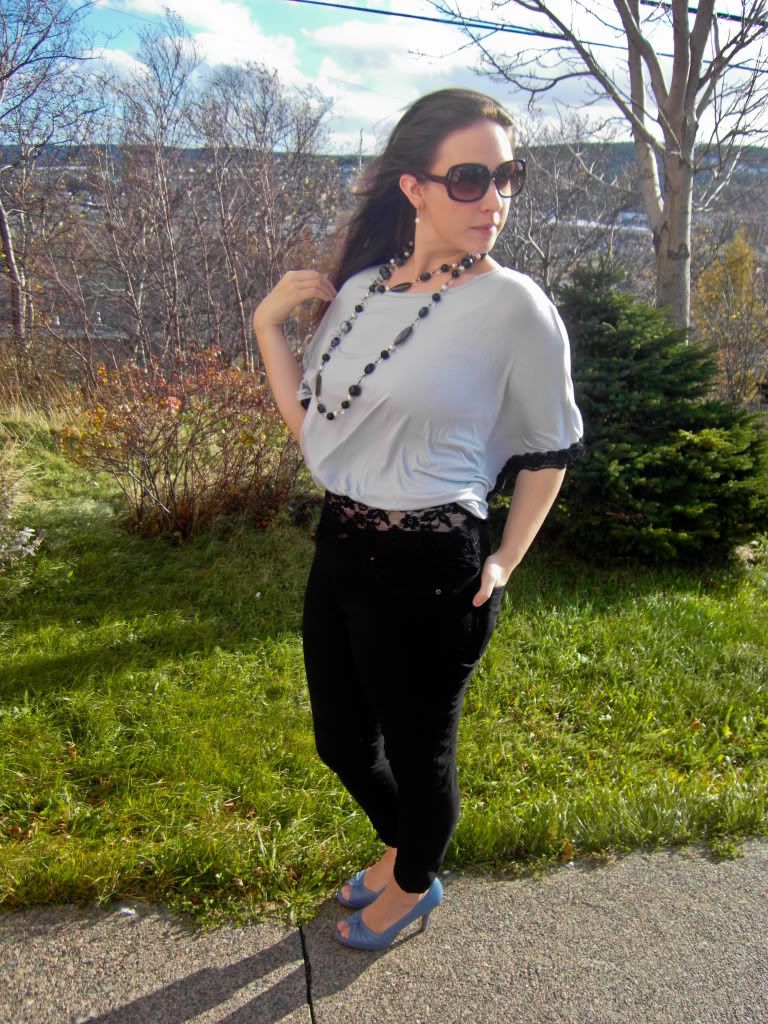 It's weird wearing sunglasses today!
I'm used to the freezing cold and overcast already, so this was a nice treat!
To be honest...this was my 3rd outfit today.
Well, I had one on and
LOVED
it. Then I realized no one would see it because I wasn't going anywhere today.
Then I put on something lesser that I casually threw together but ended up loving just as much.
So I put this on and said
"oh well"
Can't save all my beloved outfits can I?
When I bought this shirt it looked a light blue, I really liked it.
Then I got home to realize it was grey.
What kind of lighting do they have in those stores!
I bet my next item will be a beautiful multicolored top that transforms into a clown suit when I take it home.