Every Thankgiving we show our gratitude to everyone and for all we have. The Christmas season we hustle and bustle wondering who to give to and what to give and where are we going to come up with the money.
Plus there's the visiting and the decorating and the cooking then the cleaning.
I myself am very guilty of 'living in the holidays'. Forgetting after Thanksgiving and Christmas, how much I do have, and how much I take it for granted.
However, there is a journey that happens every year for millions of boxes and it's the participation in this that keeps me thankful and grounded more each year that I partake.
(I'm not trying to say that I'm only thankful when I see the less fortunate, no. I'm saying it humbles me.)
This year the National Collection Week is November 21-27, right in the middle of all the Thanksgiving and Christmas commotion. You may have heard of it, you may not have.
It's called
Operation Christmas Child
.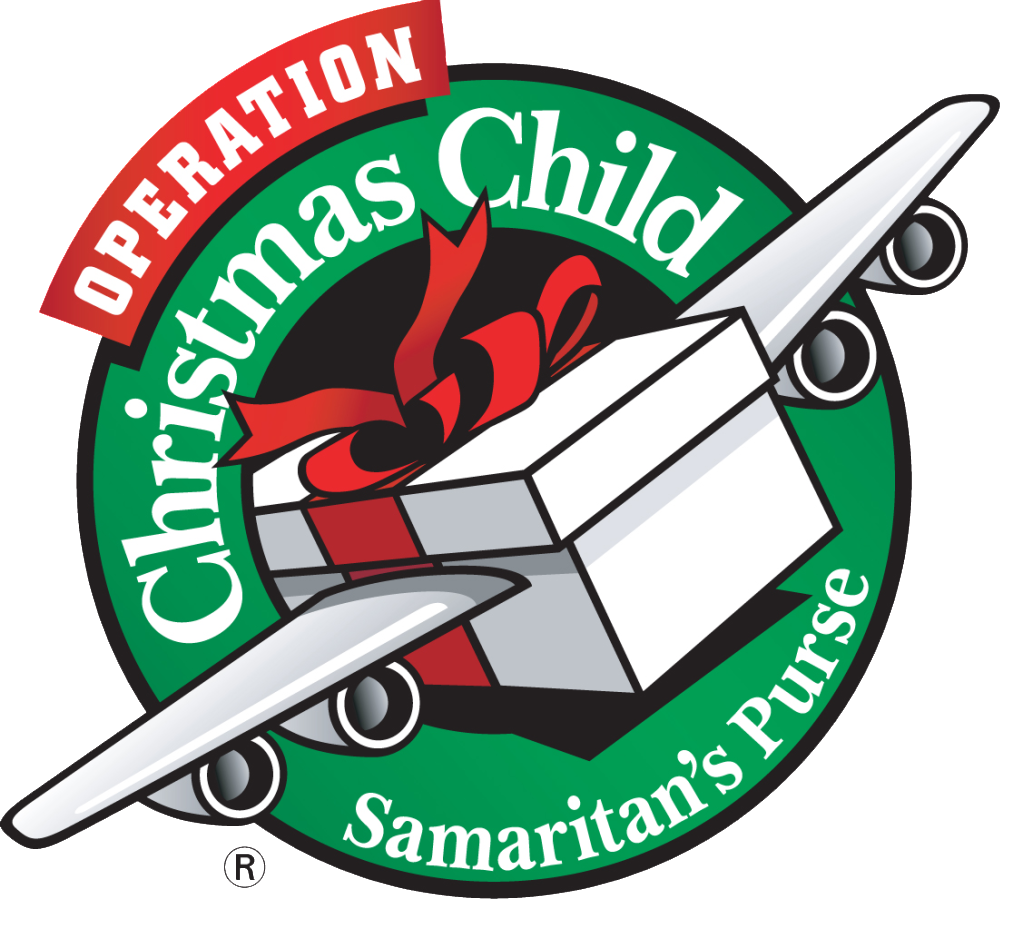 Started by
Samaritan's Purse
- Samaritan's Purse is a nondenominational evangelical Christian organization that has been providing spiritual and physical aid to hurting people around the world since 1970. Every year people all over the world fill shoe boxes with various things to send to the less fortunate children overseas, or wherever the need is.
These children have very little, if anything at all and their receiving a box is the best Christmas gift they'll ever have.
I used to do it with my school when it was a Christian elementary school, and in Sunday School at the church I attended. I'm not sure when I stopped or why I did.
The main thing is that I got back into it. I do it for them and for myself.
I love hearing the stories of children receiving their boxes, and the joy it brings me is unmatched.
This year I did 2 boxes; Boy & Girl aged 5-9
It's an amazing experience, and I recommend it to everyone!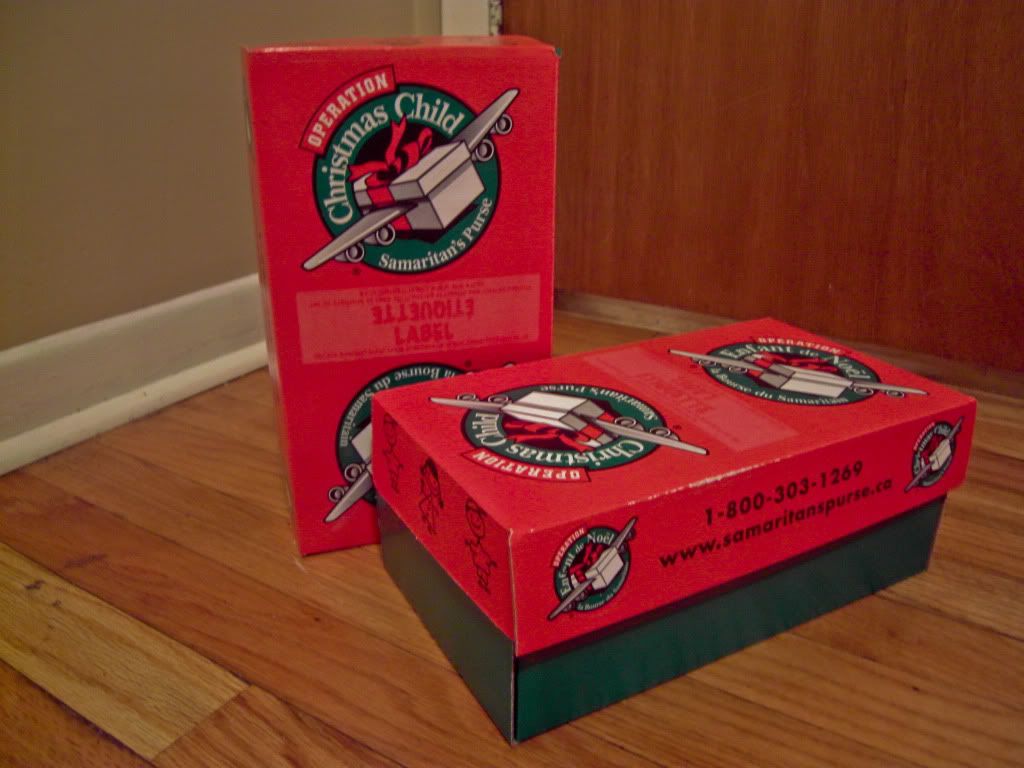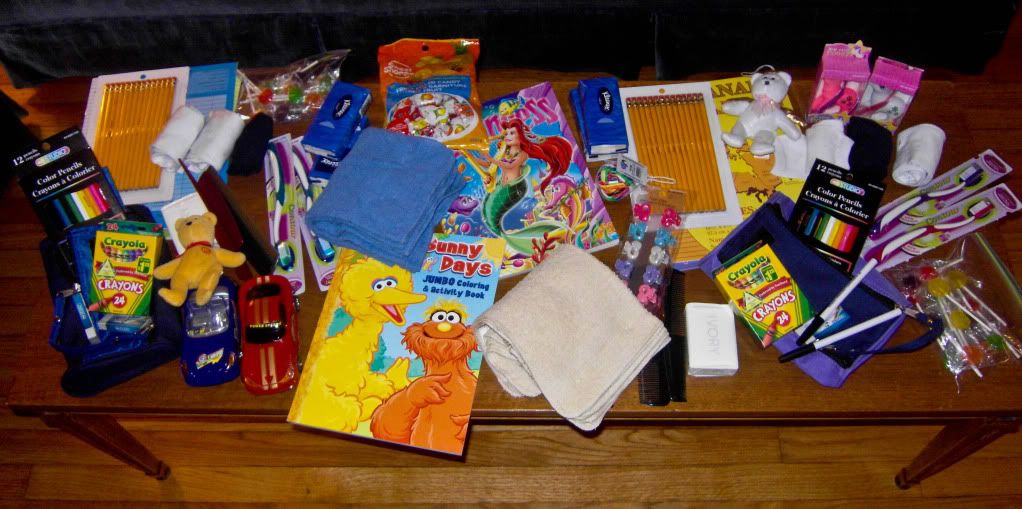 Here are some of the items I put in my boxes.
School supplies are in major demand, so I made sure to put lots of those.
There are many necessities and some things for fun.
If you would like more information on how and what you can give,
click here
.
(I linked the Canadian site because it's easier to navigate)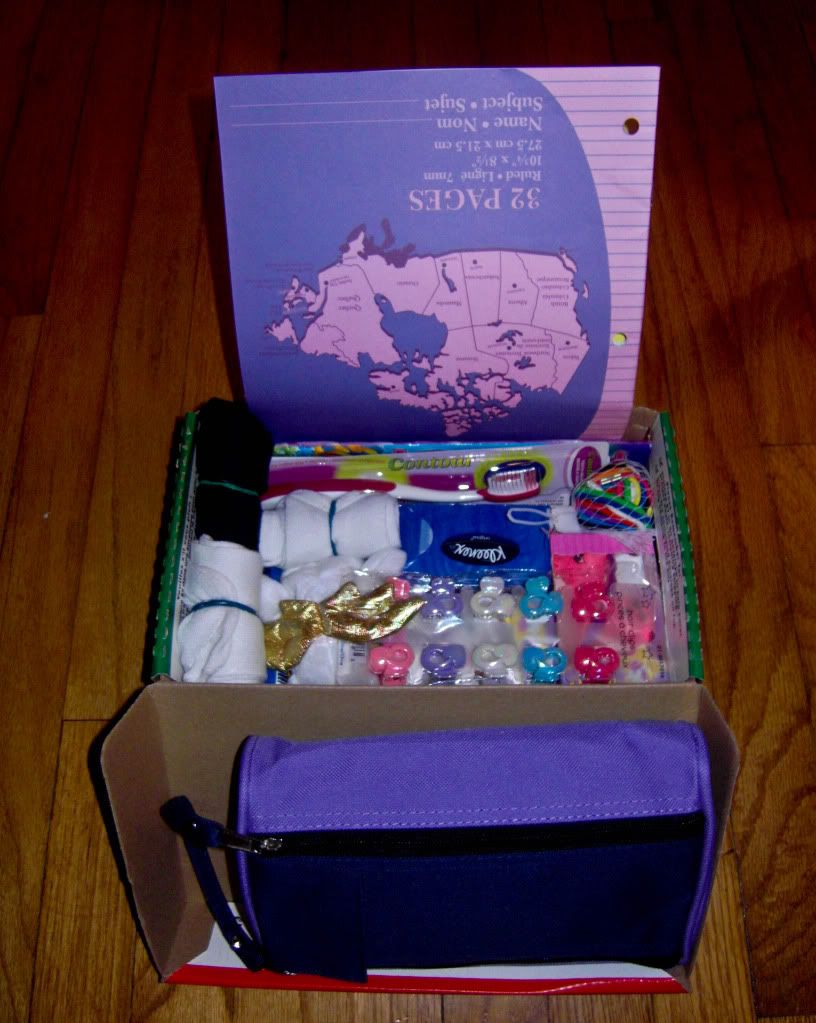 The girls box all ready to be shipped!

This is always dear to my heart, so I wanted to share with you. Some of you might already participate either alone, or with family or a church. If you don't, there are always so many ways to give to this cause or others similar if the box isn't your thing.
My main point is to remind everyone that even thought we're usually at wits end during the holidays, remember that it's better to give than to receive.
Volunteer at a soup kitchen, sit and talk to that person at work you know is having a rough time, pray families are strong over the season, shovel your neighbors drive... even little things might change someone's outlook on the holidays!
Thanks for reading guys :)