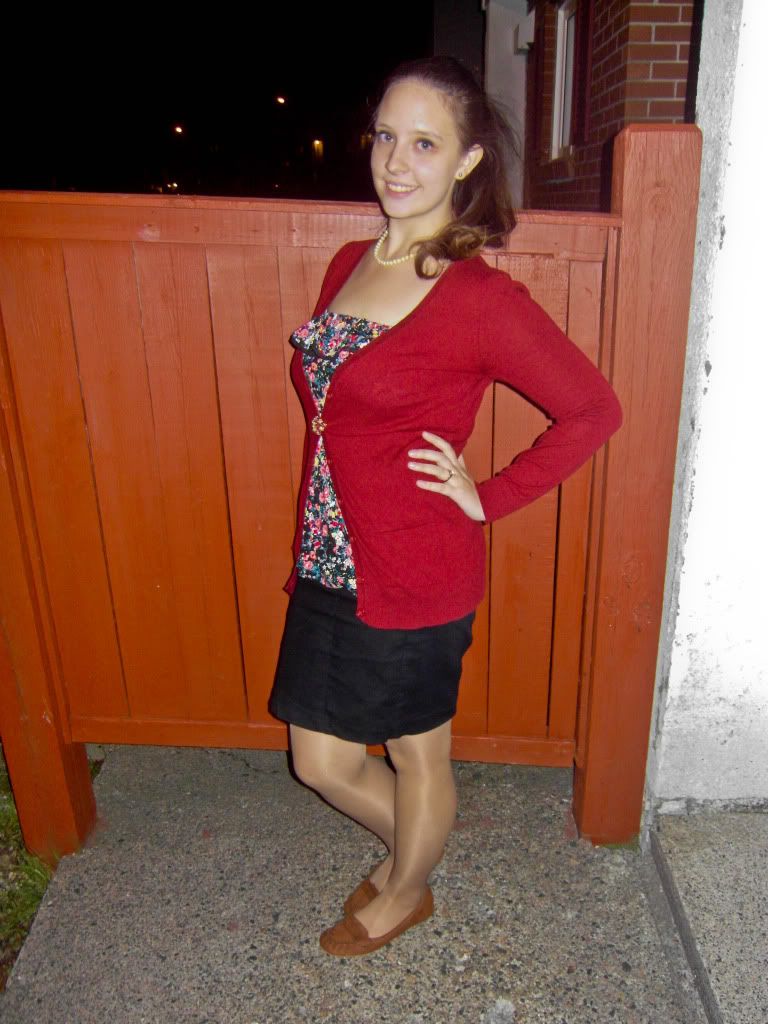 {Outfit Details}
Cardi, Skirt

&

Studs
- Forever 21
Shirt
- Dynamite
Loafer Flats
- Walmart
Pearls
- Vintage
(Gift)
Broach
-
(Gift)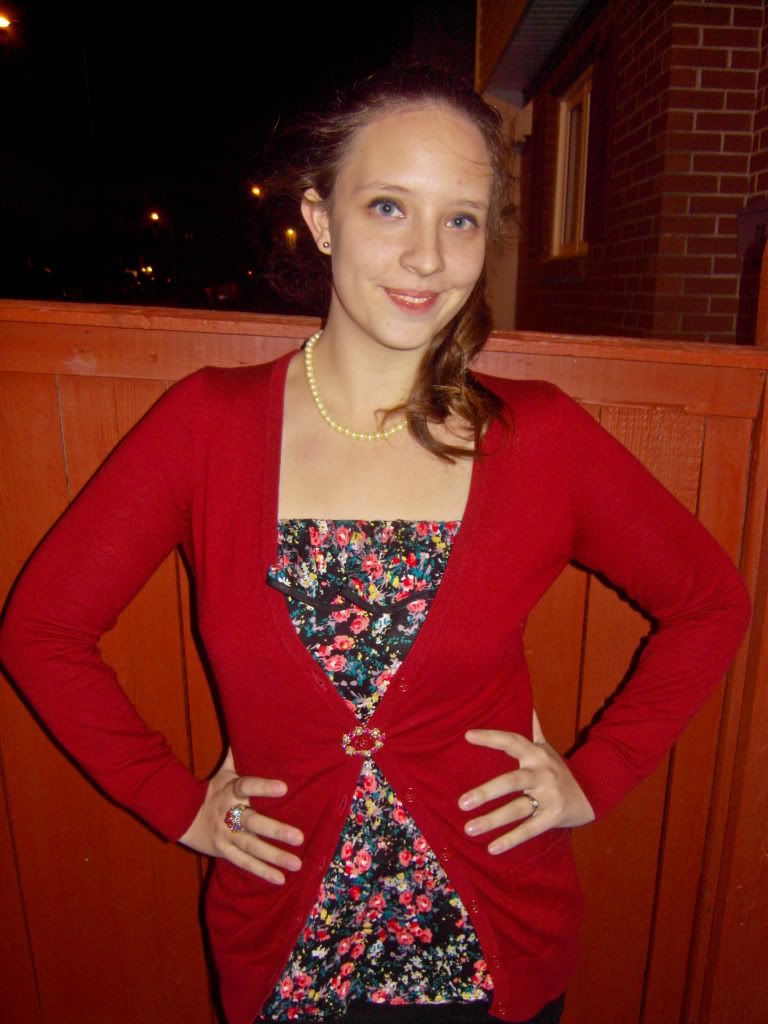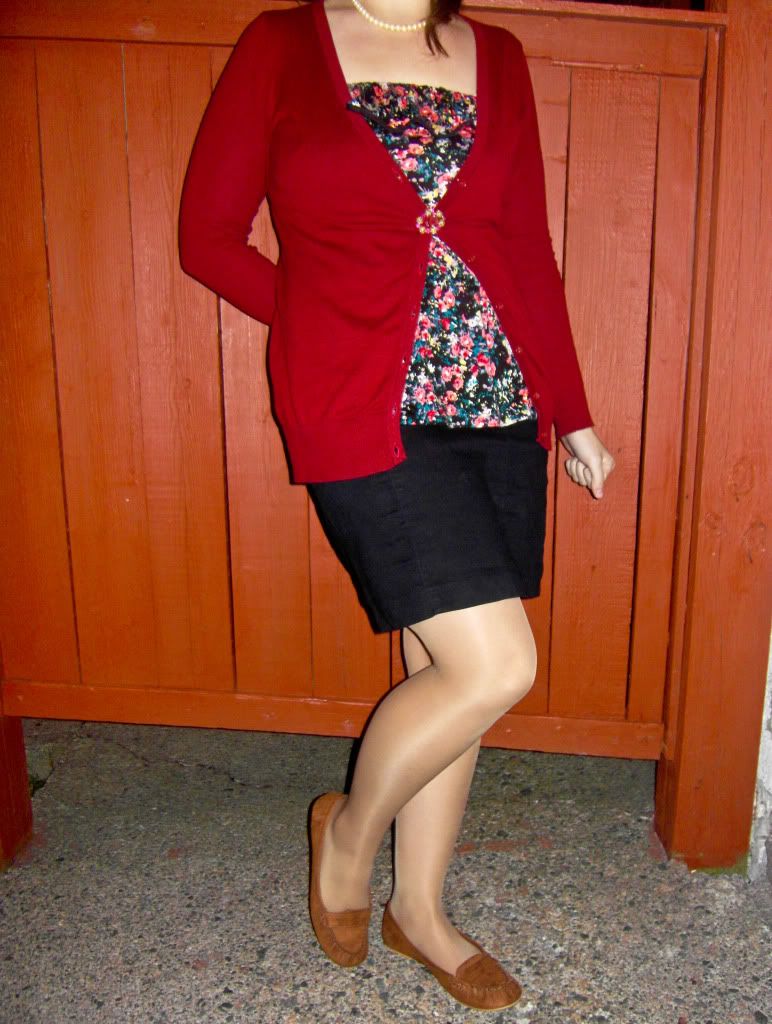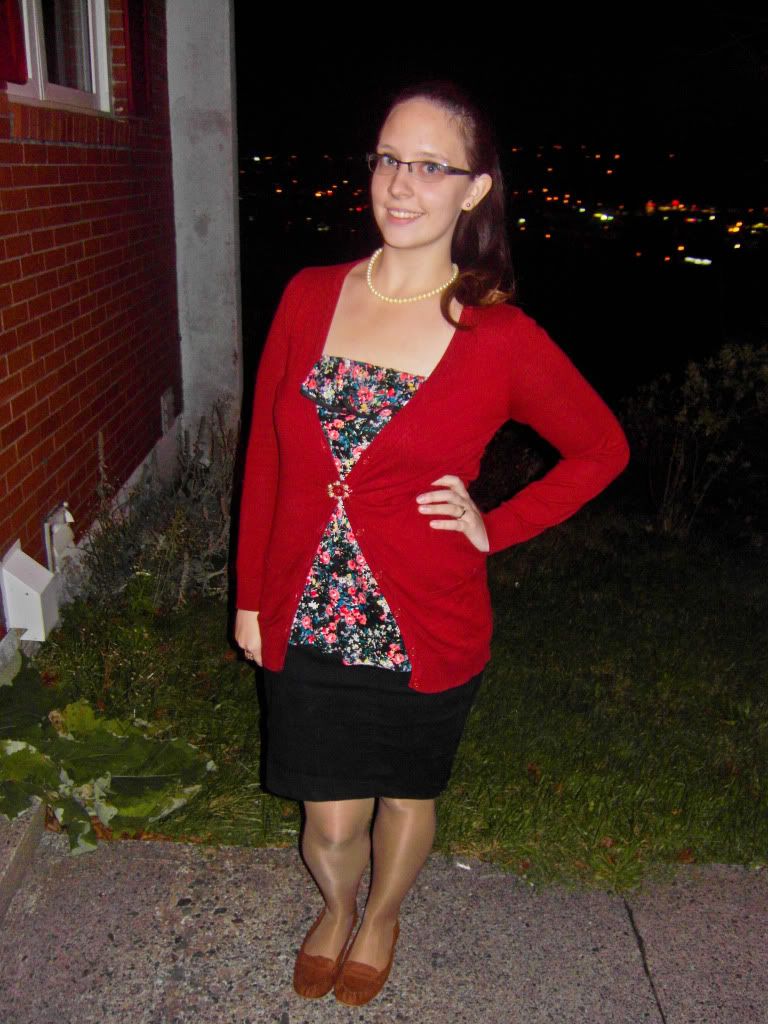 I think I prefer my photos without glasses most of the time, now that I look at these.
Something about glasses/broach/cardigan combo makes me think of an old fashioned grandma.
Don't get me wrong, that's not a bad thing! I love my nana, she's the best, and honestly she has a lot of items I'm dying to steal from her!
Thank you guys for SO much love on yesterday's modeling sneak peek.
You are all truly amazing, and beyond beautiful yourselves! Each and every one of you :)
& thanks for the concern and well wishes with my flu..or whatever it is I have.
I've promised myself to go to the Doc on Thursday morning (if I can get in!) because just before supper tonight that pain came back in my chest. It was gone for a day, then returned. Strange.
If I didn't have TWO term tests tomorrow I'd go then.
Yuck.
ps it was this dark outside at 430

, FOUR THIRTY

!! boooooo