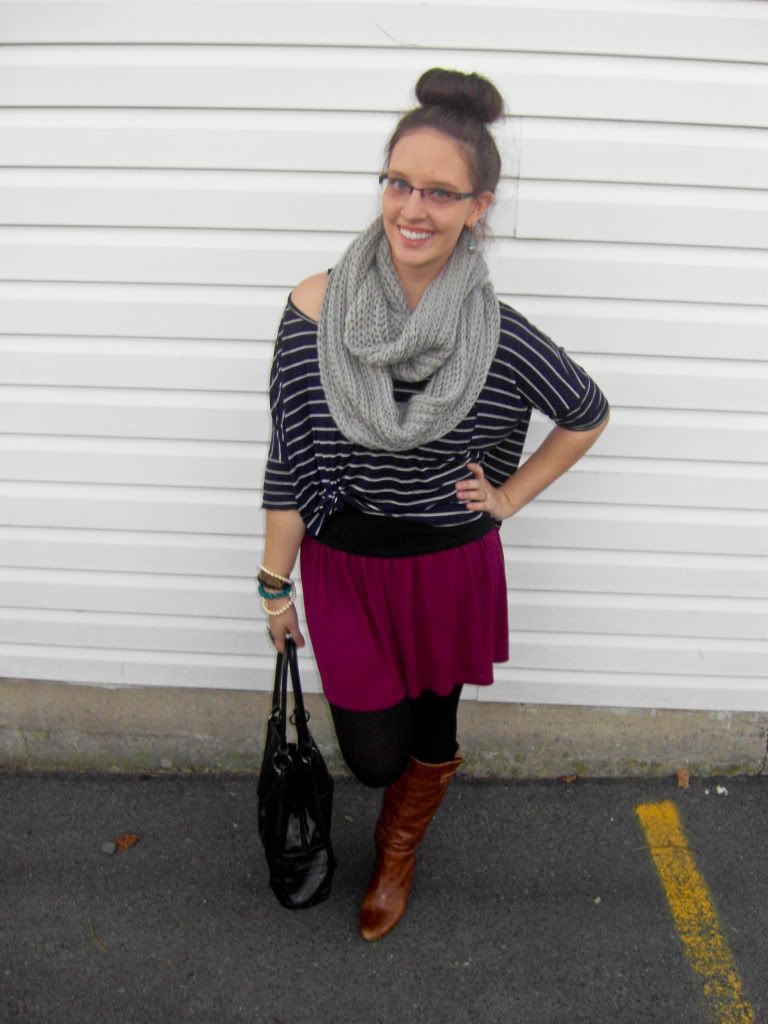 {Outfit Details}
Stripe Top

- Winners
Tank

- Forever 21
Skirt

- Urban Planet
Tights

-

Thrifted
Boots

- Aldo
Bag

- Bentley
Scarf

- Ardene
Earrings

- Suzy Shier
Ring

- Forever 21
Bracelets

- Forever 21 &

Gift
s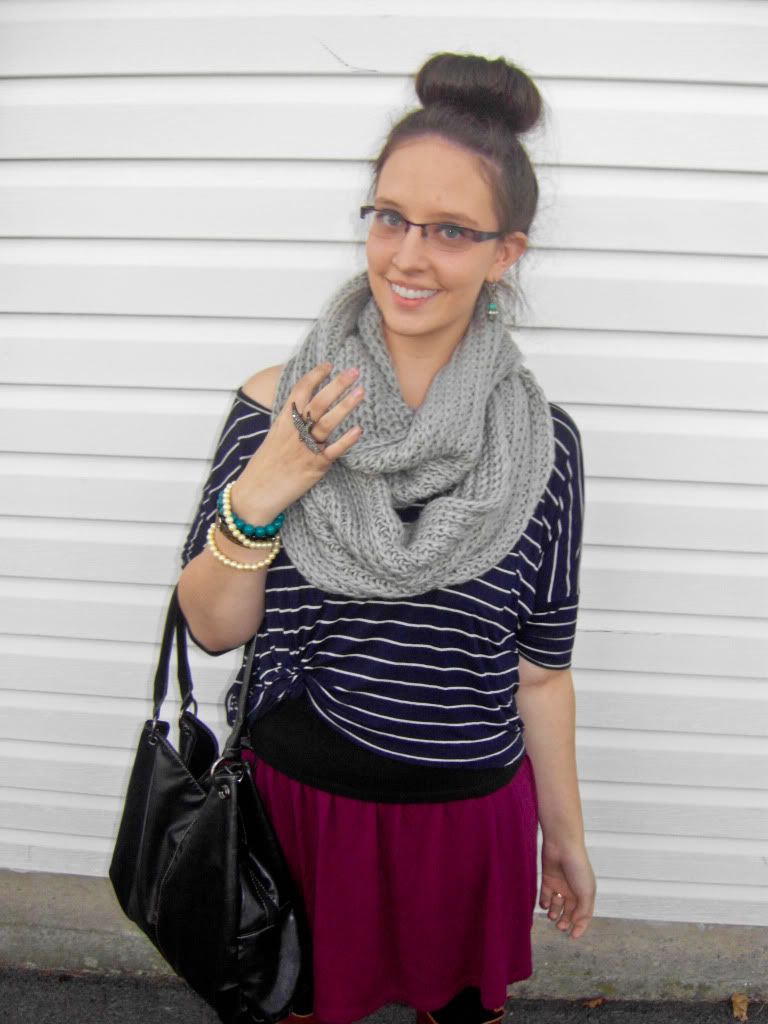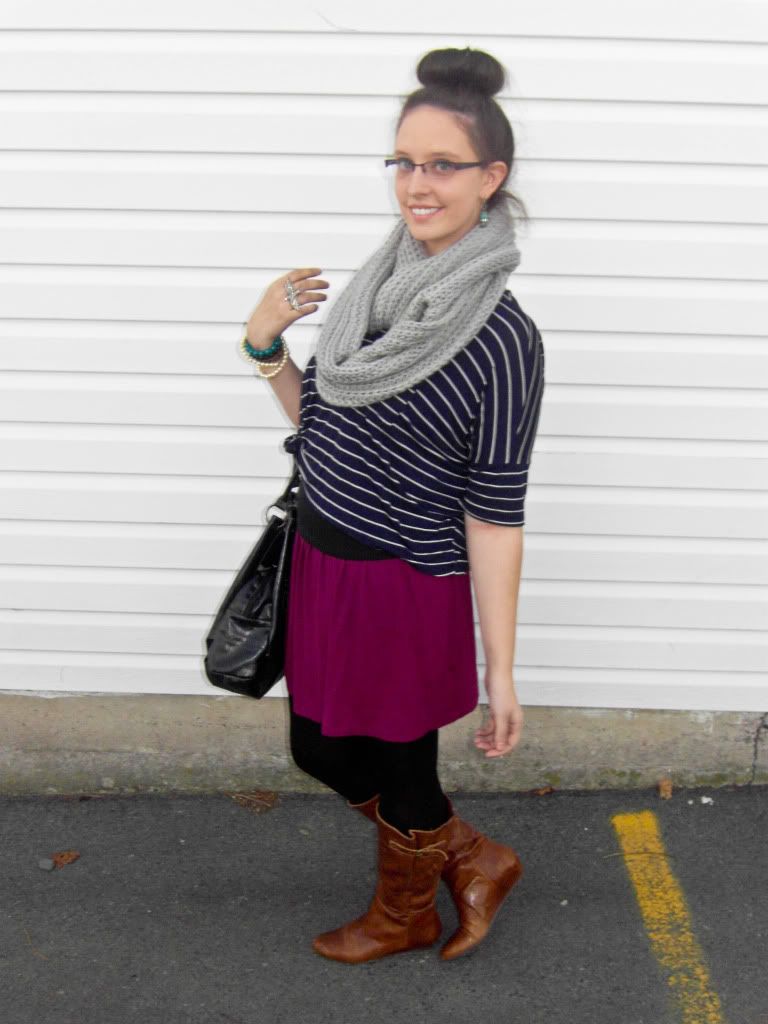 Back on track with an outfit :) :)
During my mall outing yesterday, I got this amazing infinity scarf & tights.
Knit & cozy on top, knit and cozy on bottom.
These tights? FLEECE lined.
Makes me wanna go buy all the other colors..both the scarf & tights!
I put together this outfit, and felt totally rockin'.
Then went to the Doc's office, then to get an Xray and bloodwork.
Instead of a "You're fine & healthy, go home out of it" I got an answer!
Good news! No pneumonia, high blood pressure or excess stress levels.. I have
costochondritis
!
I know, I know, you're asking "this is good news?!"
It's not a heart or lung problem, so that is very good news to me!
This condition usually sorts itself out in a few weeks & I was only prescribed to take ibuprofen 3-4 times a day for the next little while.
The fact that I have to put up with the annoying pain until it goes away sucks, but hey it could have been worse.
Thank God!