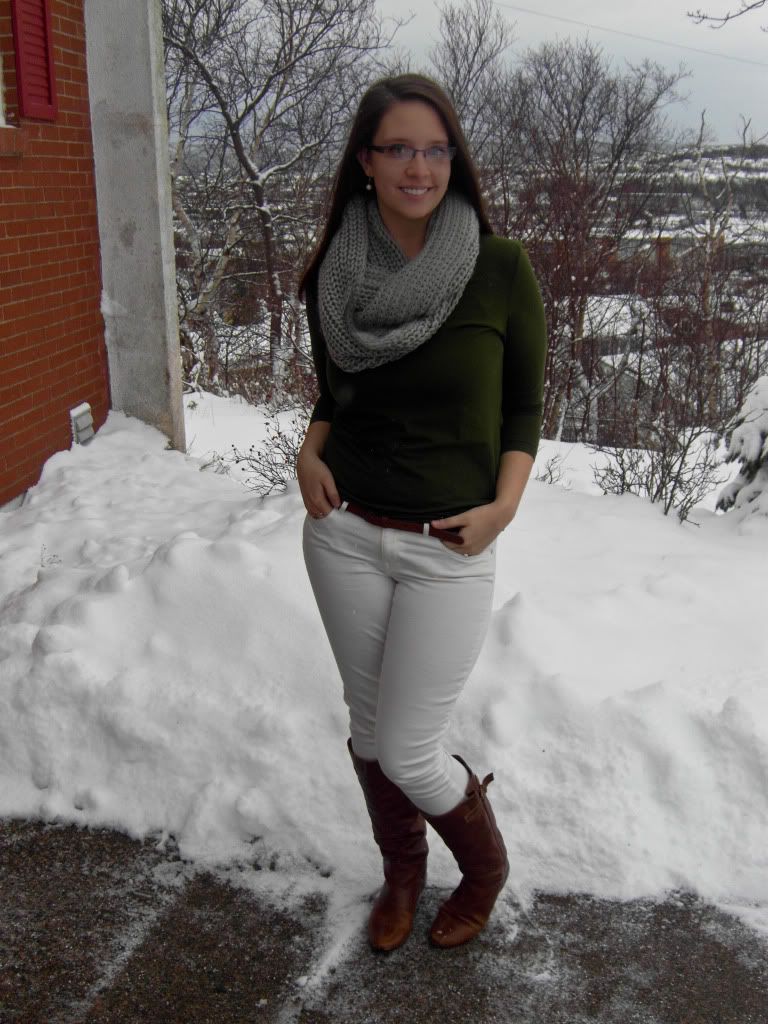 {Outfit Details}
Coat

- Gap
Top

- Walmart
Jeans

- Gap
Belt

- Urban Planet
Boots

- Aldo
Scarf

- Ardene
Earrings

- Forever 21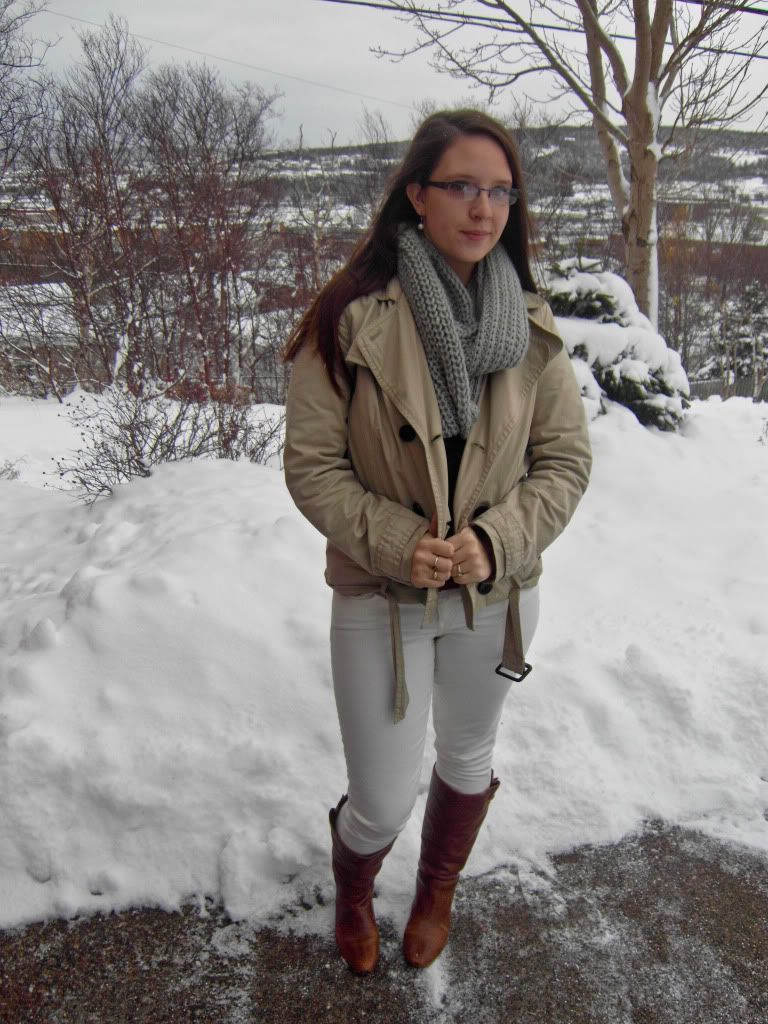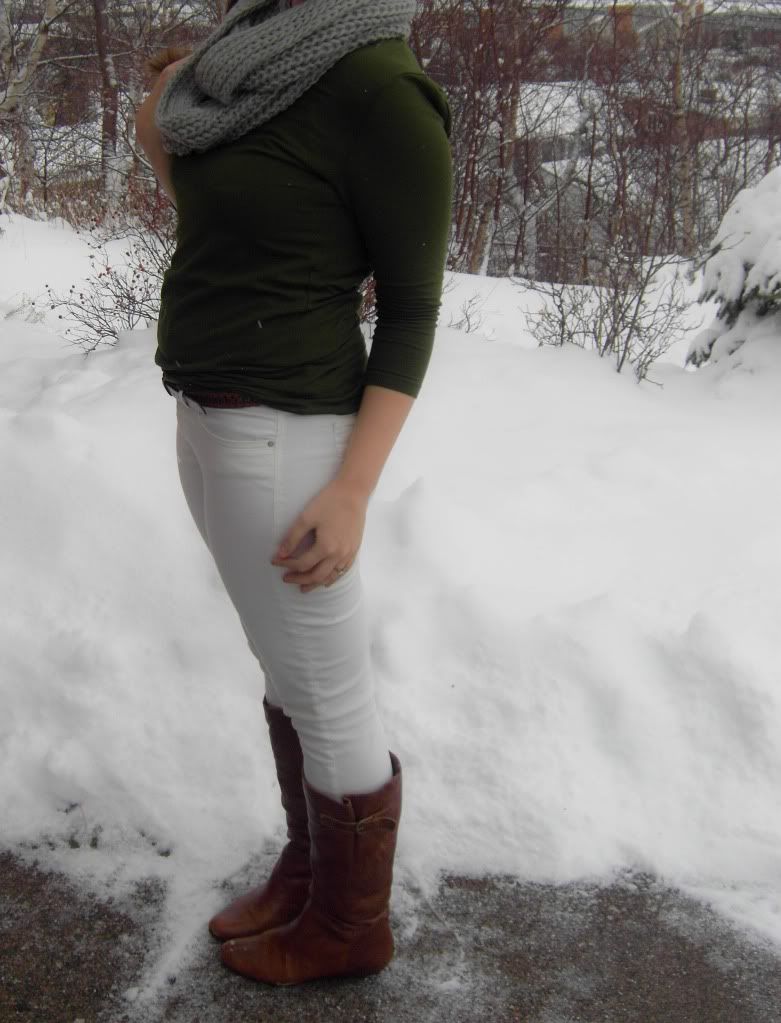 Today was another 'one of those days', days.
I kind of just want to go eat myself into oblivion or sleep forever.
Trying to be optimistic and am hoping this weekend will be better.
Plus the Santa Clause parade is on Sunday!
It's like 1/32 of the Macy's but hey, better than nothing!
Will probably do a small post on it on Monday :)
Hope all my Americans friends and readers had and have a wonderful Thanksgiving day/weekend!
I believe we should be thankful everyday of the year, not just holidays. But sometimes we need a reminder to really take into account all we have to be thankful for!
I'm thankful for you guys everyday!