Another closet series! This time accessories!
As you guys know, I have 2 small kids so my stuff is hard kept in my own hands. Might seem cruel, but I have to have my gear on lockdown, ESPECIALLY earrings, beads, necklaces.. anything that is hazardous to them..
(and that I don't want them to touch regardless)
Remember
the belts?
Well, this guy here is the little brother to that toolbox.
Meet
toolbox 2.0, jewellery guard
. He resides on my dresser.
Off limits.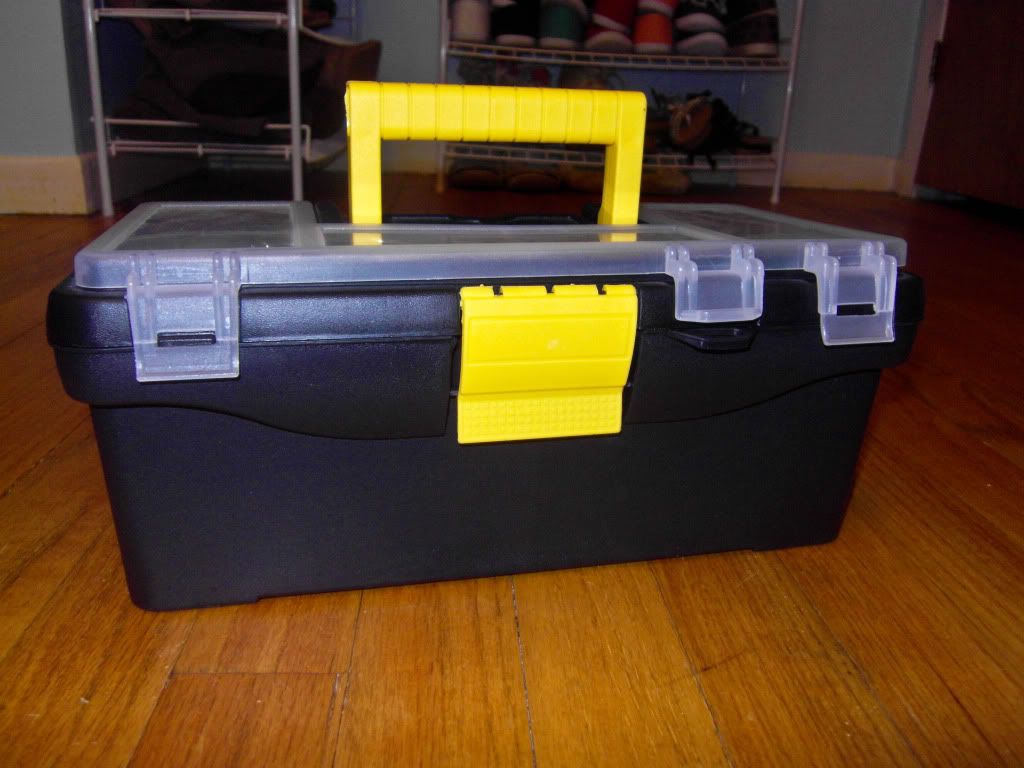 He keeps all my lovely earrings & their backs on top.
It's generally organized left - right.
Handmade earrings, backs, droopy ones, small hoops & studs, big earrings, medium earrings and smaller ones.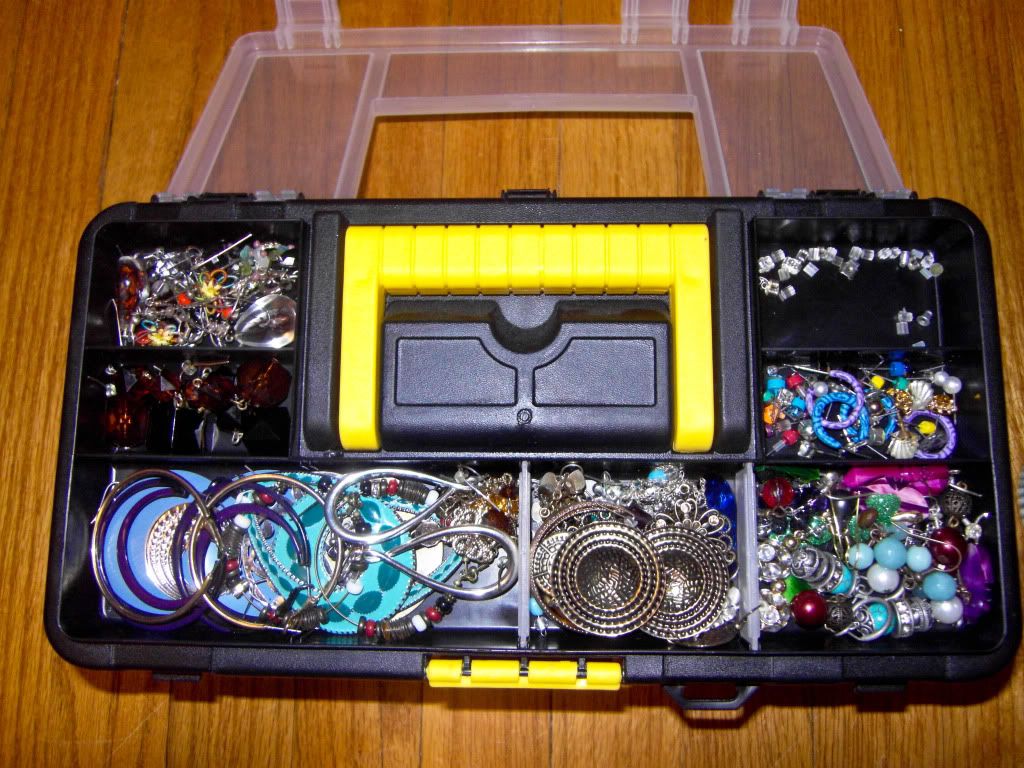 Underneath is my bracelets to the right.
Keepin' it classy with a
q-tip box
to keep the bangles and beaded ones in.
Plus the bigger ones all around, and to the far right my special chain in the hard case and the earrings that are too big for the top slots, to the side.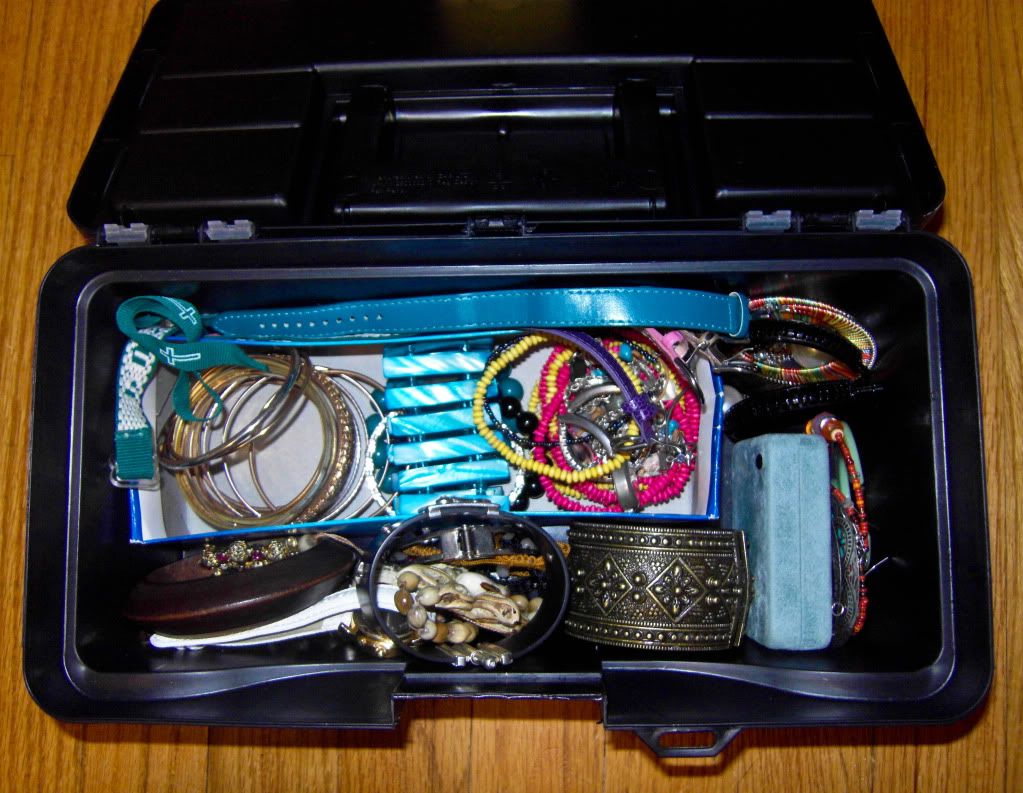 So I don't wake up in the morning to a strangled kid or broken necklace, both equally sad. (JK!)

I made this holder out of a poster frame.
I originally had all my earring on the mesh you see there, but when we moved, most of them got knocked off and honestly, I wasn't wasting my time putting them all back up.
So now, on the hooks go my rings, followed by (my sad pile) of sunglasses, the more important necklaces go to the right on their own hooks to avoid getting tangled.
The biggger/ statement necklaces go on the bottom hooks, mainly sorted to have even weight.
It's all fair game down there.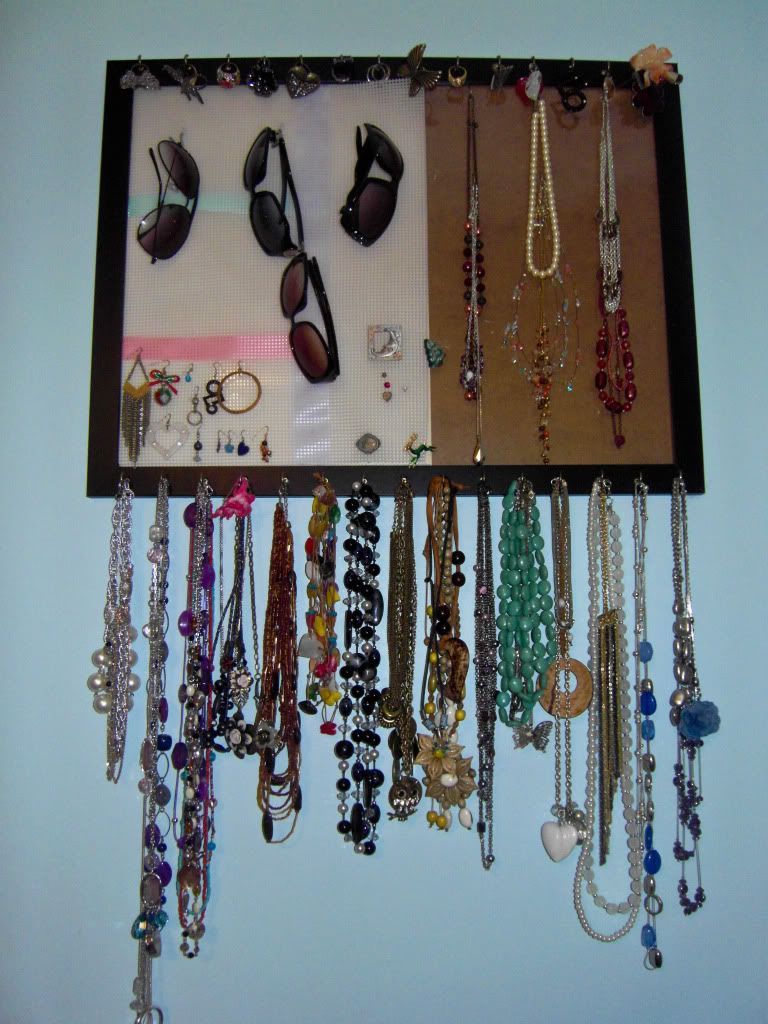 Finally scarves!
They are simply put on an over the door hook for clothes.
I have so many you can only see 6 of the 12 hooks. I'm surprised it takes all that weight!
The only thing with this, is that if the door is closed and the kids are in the room, it looks like another lovely gym class rope - rainbow edition.
I just can't bear to stick them in a drawer or box.
I love how they hang in all their glory :)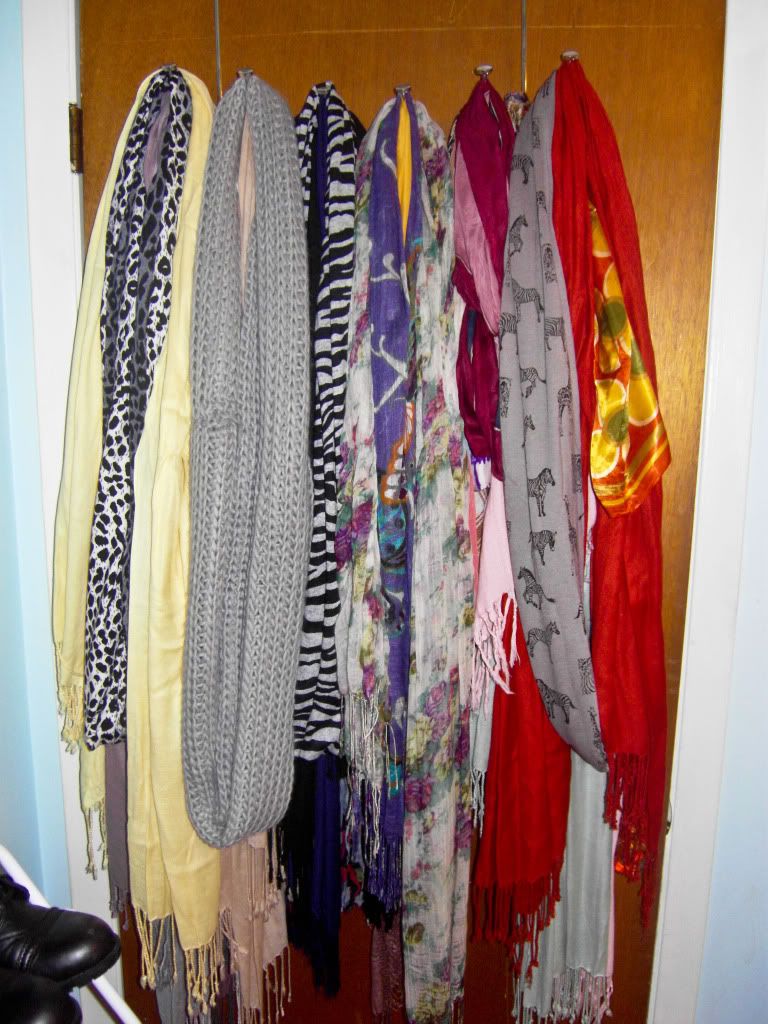 So that's how I organize my accessories!
My dream is to have one of these fancy schmancy jewellery armoires... maybe when I'm 40?

Tell me, how do you organize your accessories?
:) xo