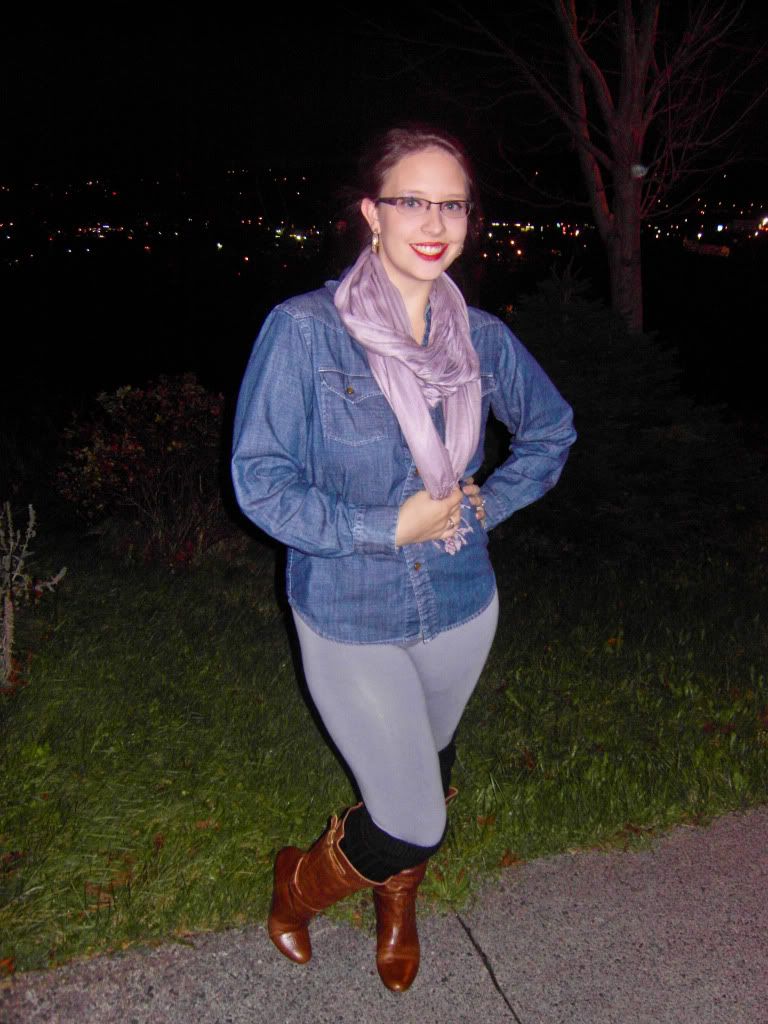 {Outfit Details}
Jean Top

- Gap

(Thrifted)
Tank (Underneath)

,

Leggings

&

Earrings

- Forever 21
Leg Warmers

-

(No Clue)
Boots

- Aldo
Belt

&

Scarf

- Ardene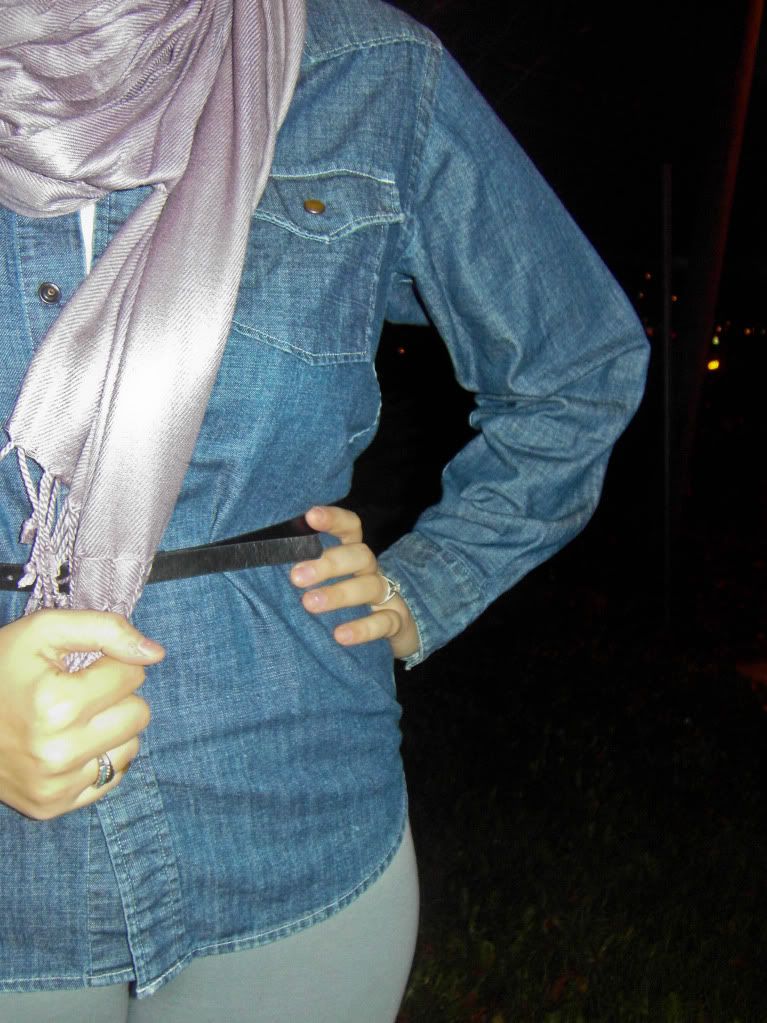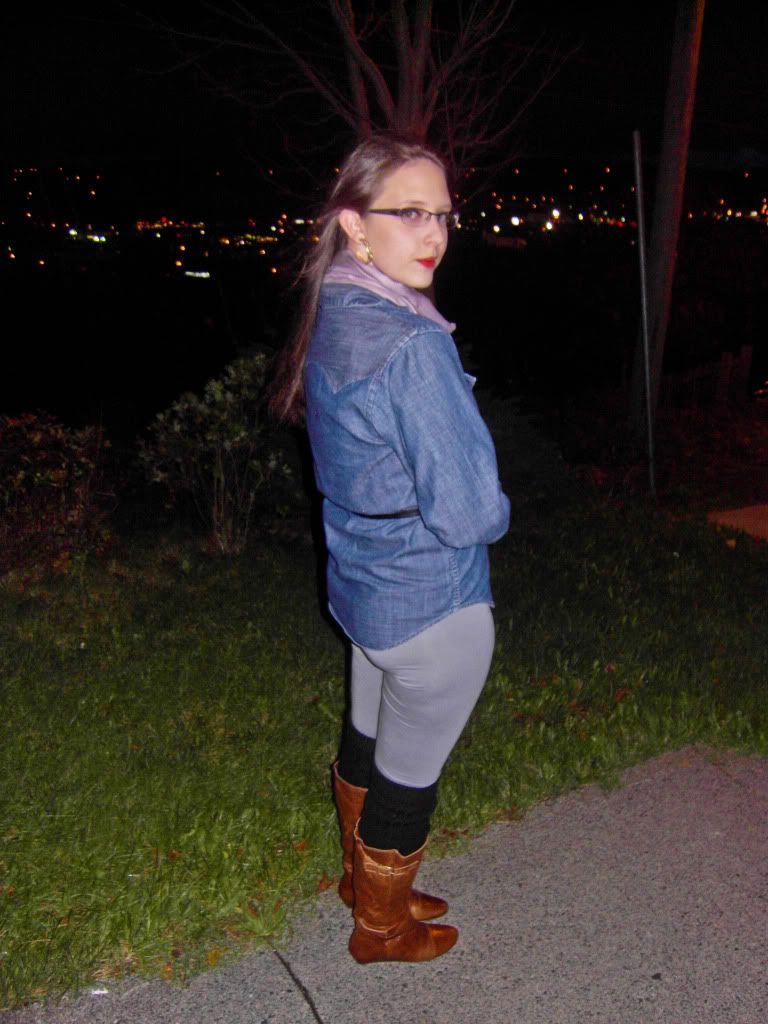 Guess what time it was when I went out to take pics?
6:20
.
Looks more like 10pm to me. It gets dark here SUPER fast now.
Guess what the temperature was.
5°C (41°F for all my American readers)
FREEZING
Guess what tomorrow has?
A SNOW WARNING.
Uh oh.
I'm clearly not ready for dark, cold, or snow.
I pretty much hibernate when the winter comes.
It could be a million degrees and I would still be cold.
Maybe if I wear a skirt tomorrow I'll trick the weather into thinking it's summer.
Yes? No...
:(