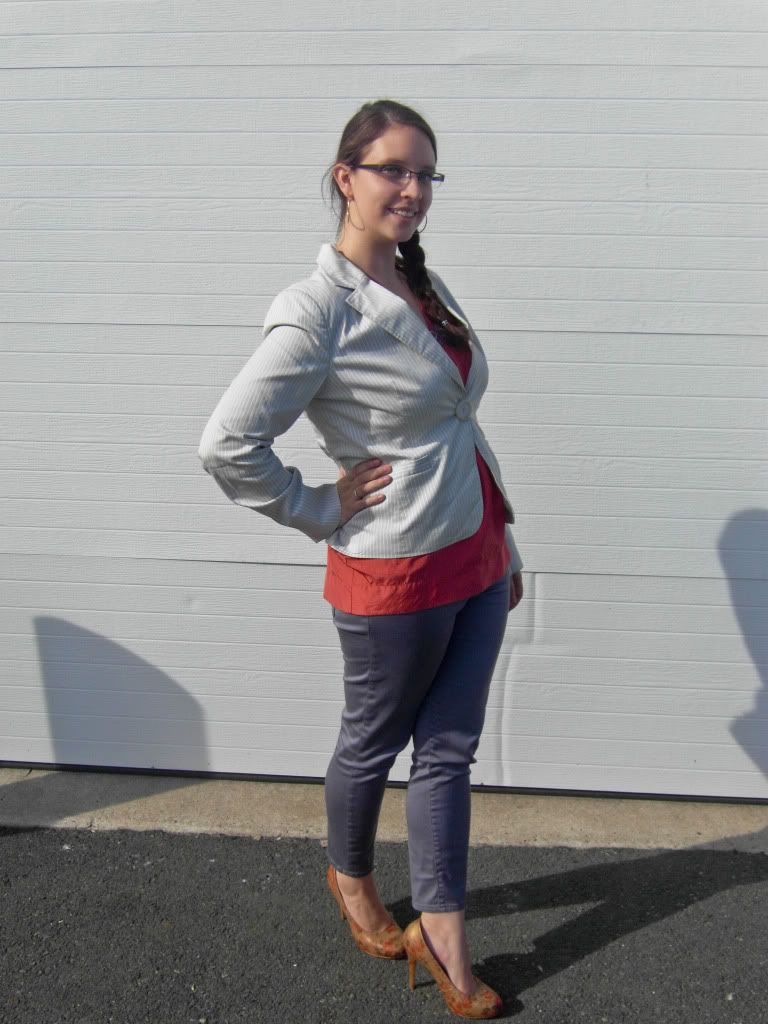 {Outfit Details}
Blazer

- Suzy Shier
Top

- Model Citizens

(Vintage, Gift)
Pants

- Gap

(Thrifted)
Shoes

- Spring
Earrings

- Forever 21
Bracelets

- Sirens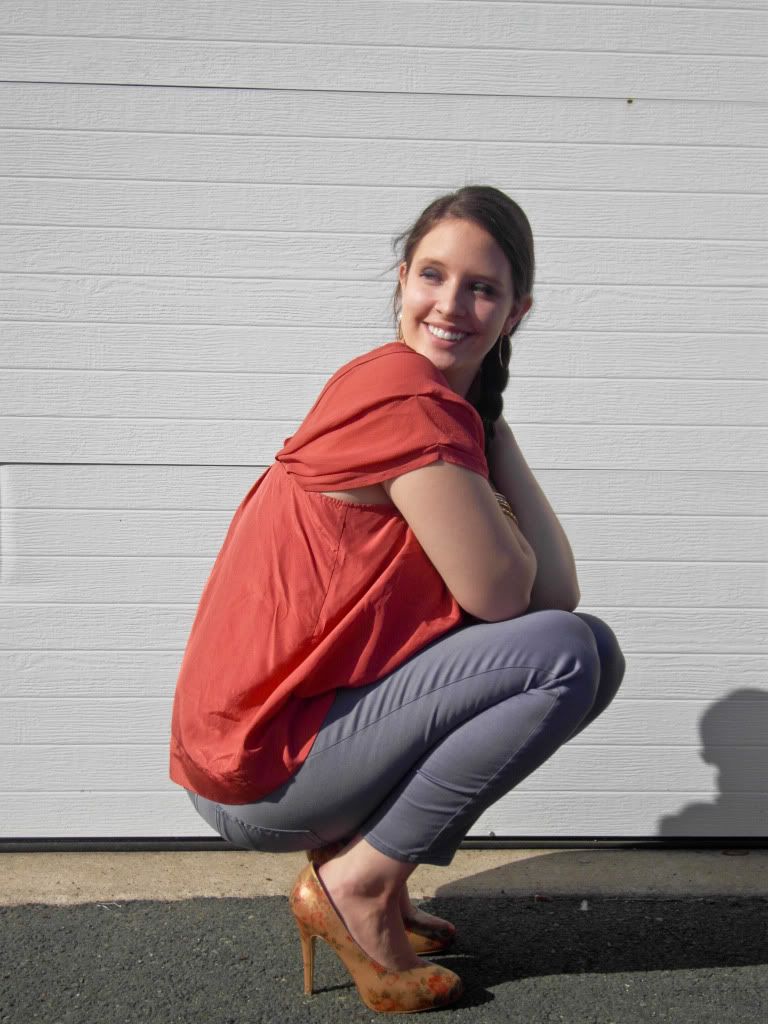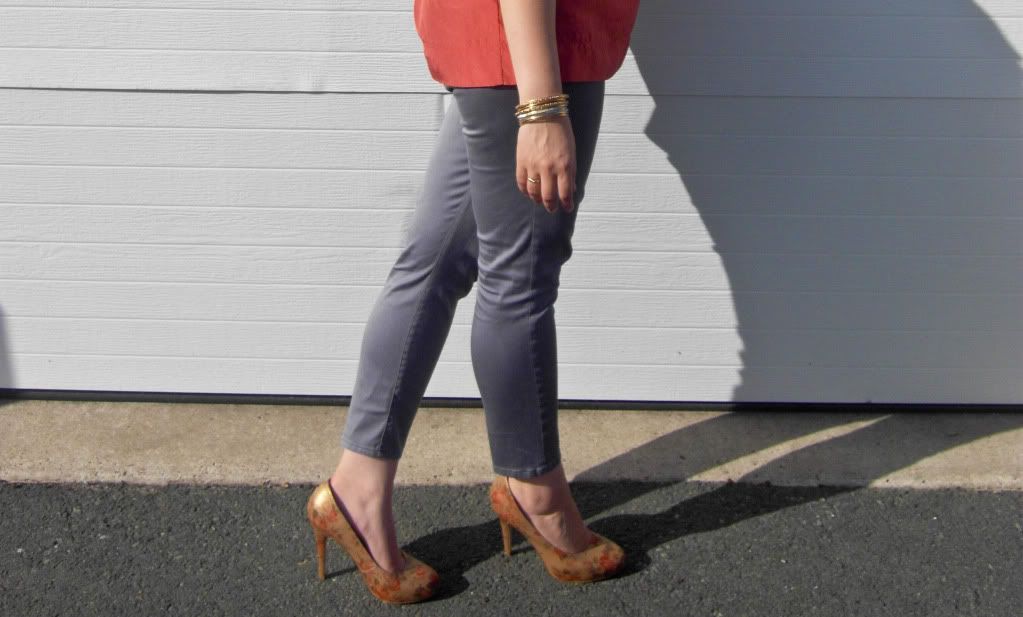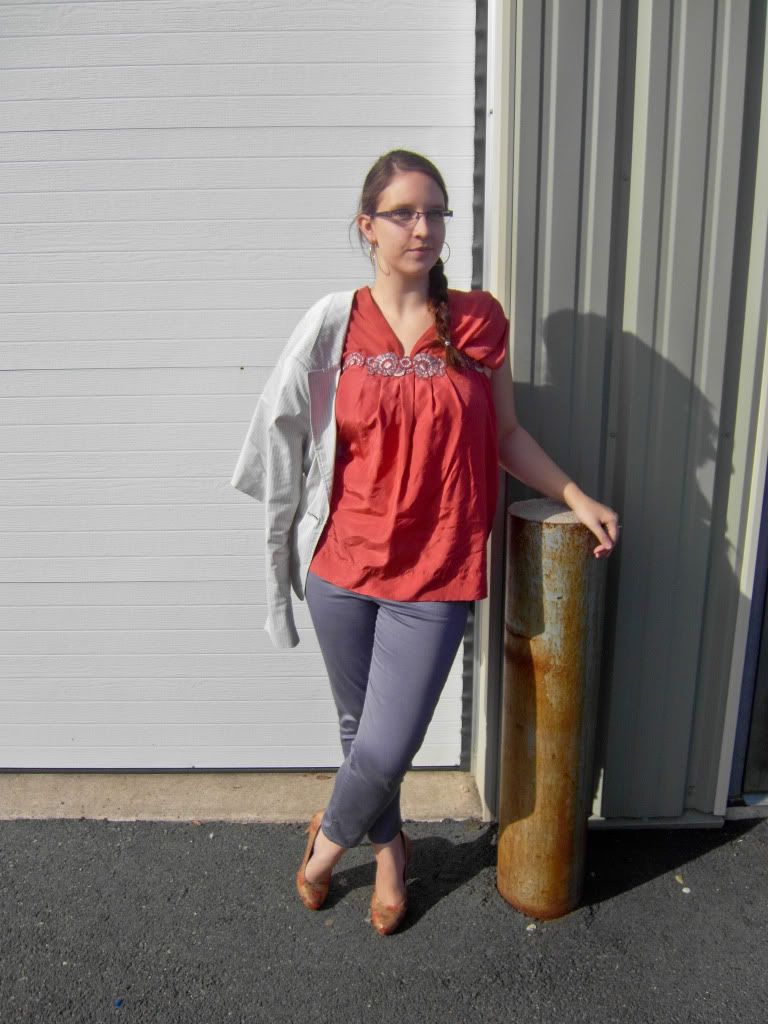 Yesterday was one of those days that the thrift store had a magic inventory..
everything was perfect, and everything fit!
..besides one perfect pink pencil skirt that was 4 sizes too small
(I tried anyway praying it would get bigger as I wandered to the change room)
I snatched these pants up for
$5.99
!
They are immaculate.
I swear that they were a gift, but were never worn and couldn't be returned because the tags were off them.
I was in the market for
A

.
Grey jeans and
B.
Ankle jeans.
Of course, I got them in black as well, just not the 1969 style.
I can't believe I used to think thrift stores were gross and dirty.
(Of course, being 14-15 we're pretty much ignorant to anything but ourselves aren't we?)
I'm proud to thrift, and will never stop.
Look good and still go home with money, that's never disgusting to me!