{Outfit Details}
Blazer

- Suzy Shier
Top

- Winners
Skirt

- Forever 21
Shoes

- Payless
Watch

-

(Gift)
Beaded Bracelet

-

(Gift)
Earrings

- Ardene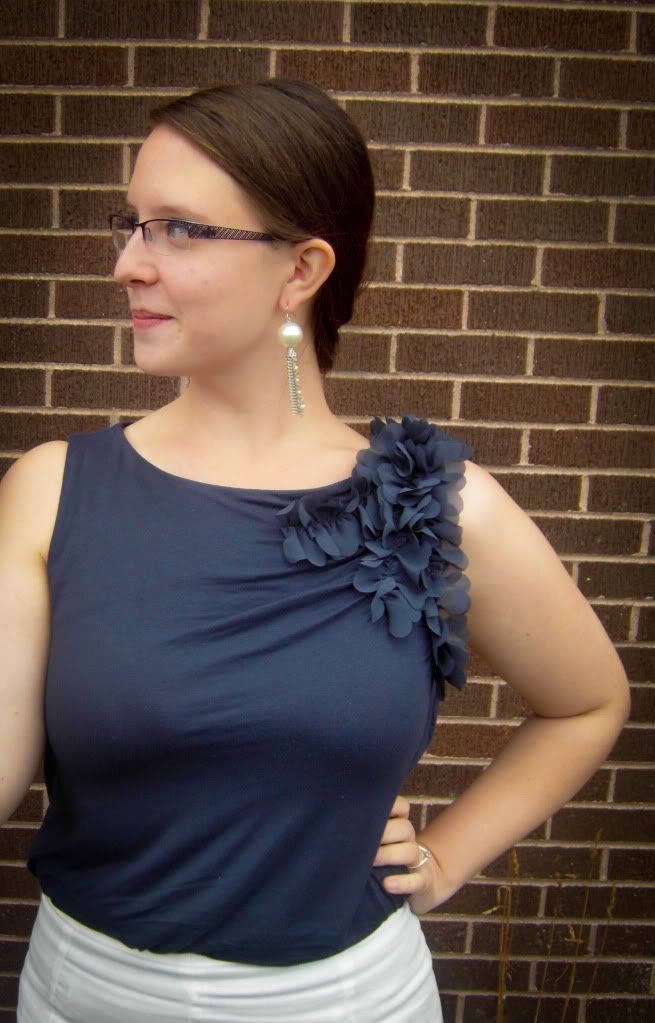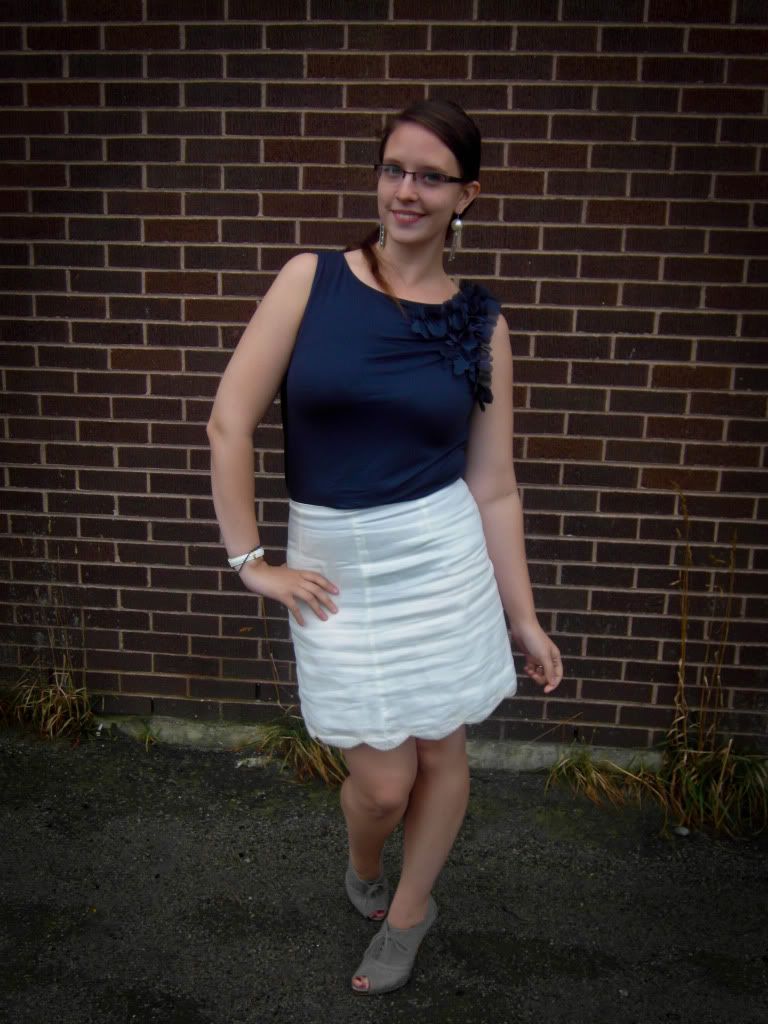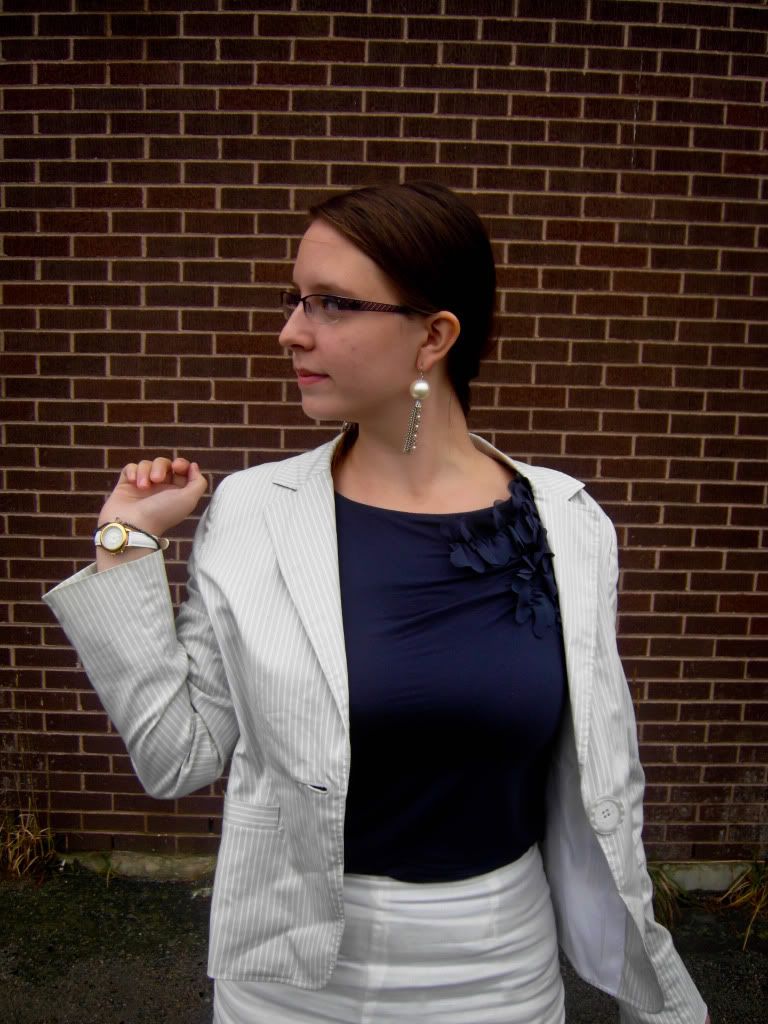 I swear this outfit wasn't wrinkled this morning. I guess after all day, sitting in church, then the car and doing errands it got really bad. Someone needs to invent a hand-held iron of some sort.
Gimme a week, I'll be all over that ;)

I feel really proper and business-like in this outfit. (Did I fool you all into thinking I was a professional?) I think a few people at the grocery stores were fooled...or maybe they were just thinking I was nuts for wearing a skirt in the cold, wind and rain.

Yeah, that was probably it...