{Outfit Details}
Blazer

-

Thrifted
T-shirt

- Forever 21
Jeans

- Forever 21
Clogs

- Spring
Scarf

- Ardene
Earrings & Ring

-

(Gift)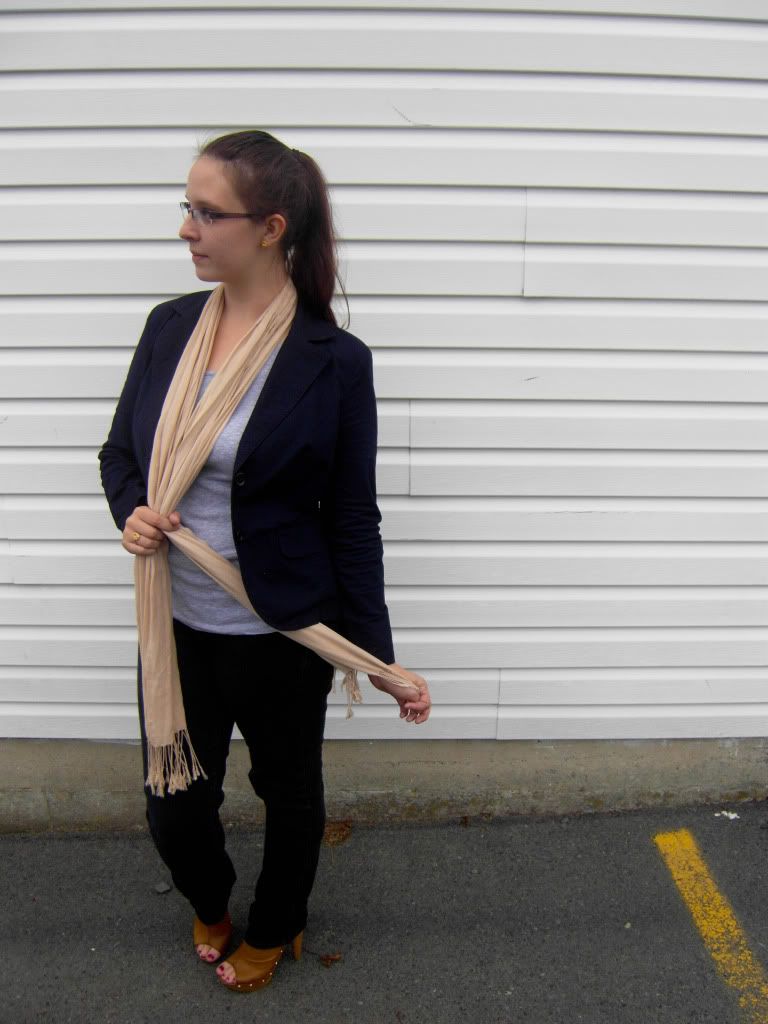 When in doubt...steal. That's my motto.
Well, for outfit inspiration.
I was totally stuck on what to wear today (one of those 'I have nothing to wear mornings')
So what did I do?
As always, turn to my Jedi Master, Kendi for inspiration.
Here's her outfit.
(I am her young Padawan Learner ...little does she know.)
Surprisingly enough I had the perfect shoes, t-shirt, jeans and scarf to recreate the outfit!
Now that I think of it, I thrifted this blazer, as she did hers!