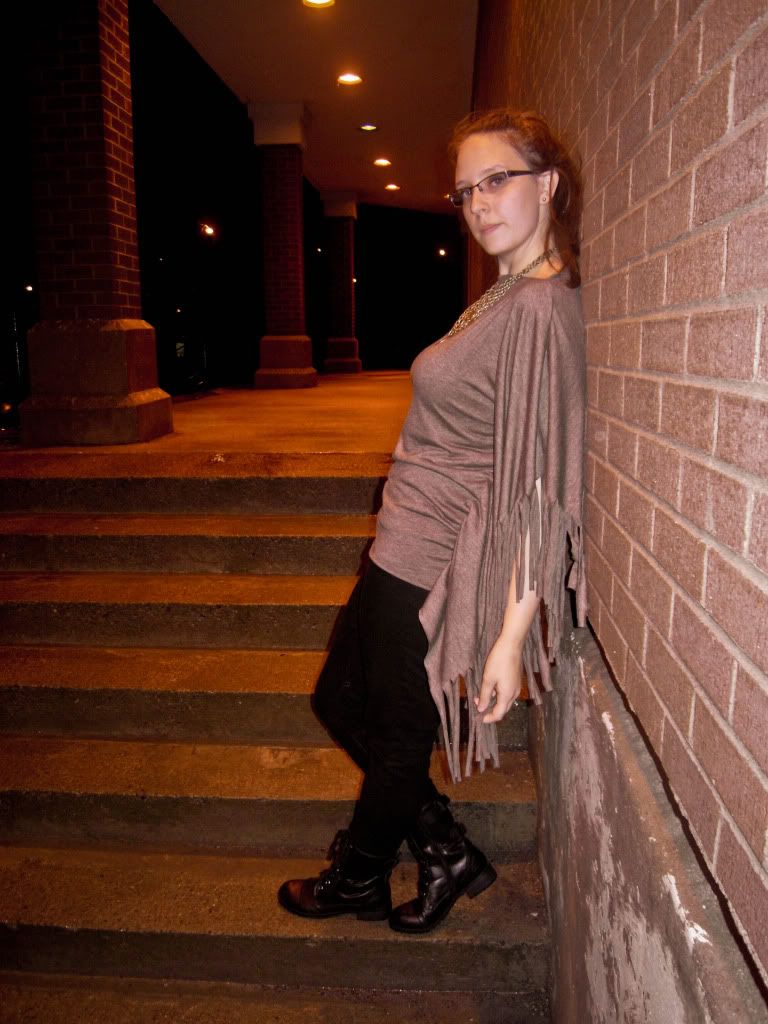 {Outfit Details}
Top

- Urban Planet
Jeans

- Gap

(Thrifted)
Boots

- Urban Planet
Necklace & Wood Bracelet

- Ardene
Studs & Cuff

- Forever 21
Watch

- Avon

(Gift)
Red Braided Wrap Bracelet

- DIY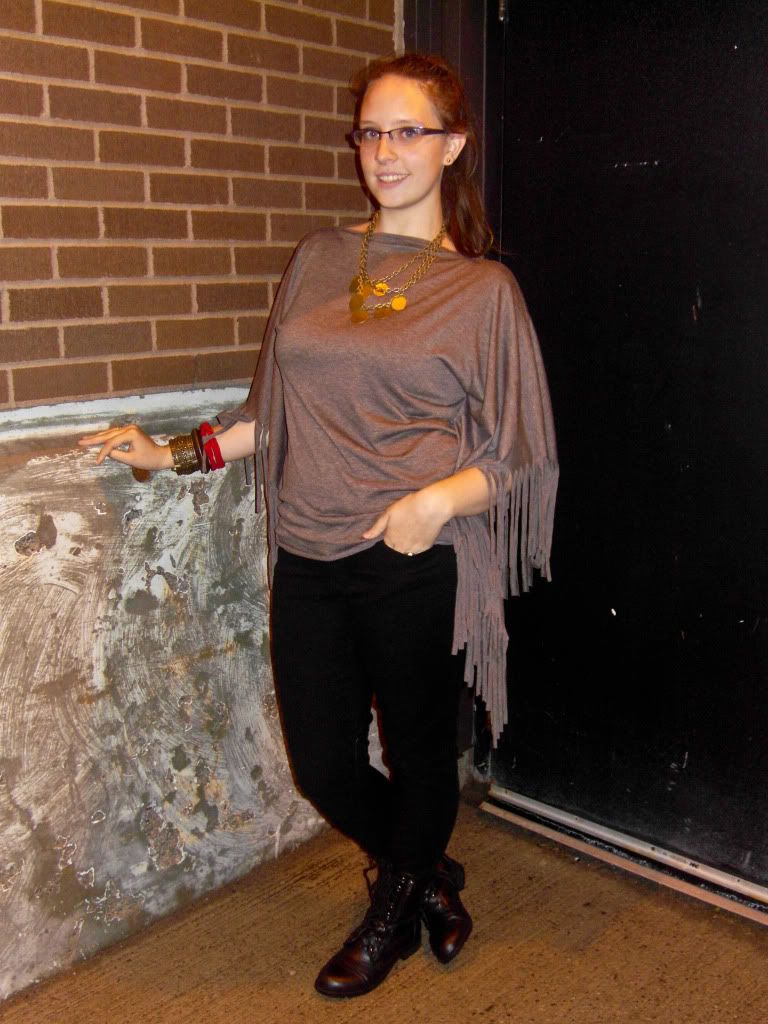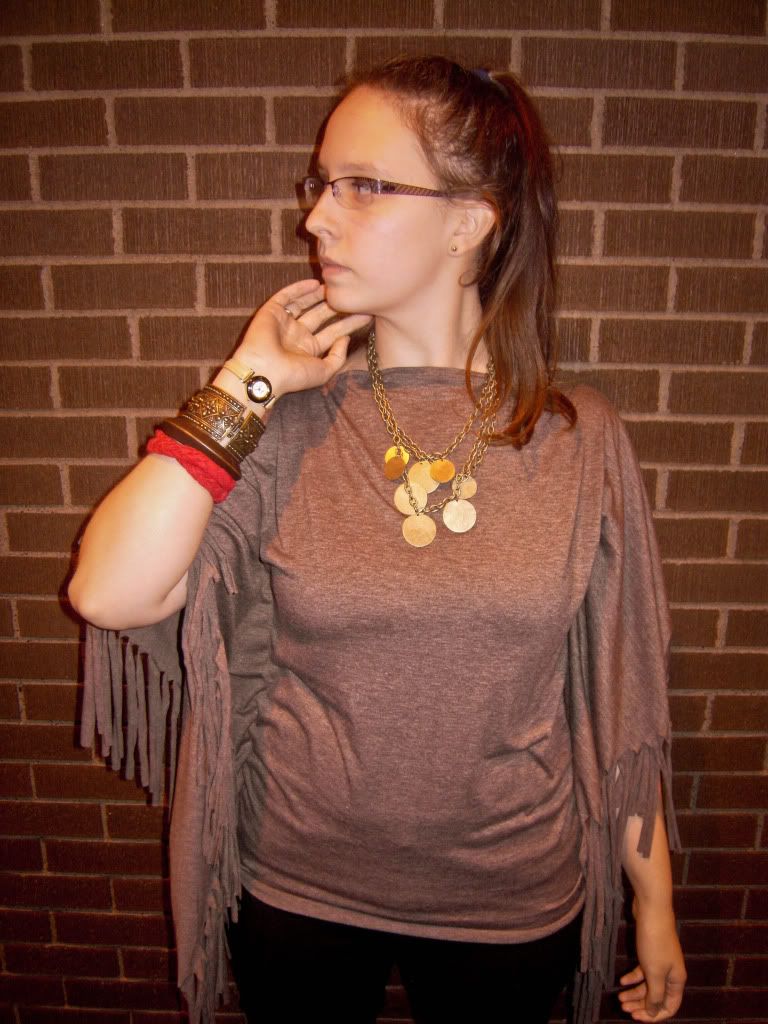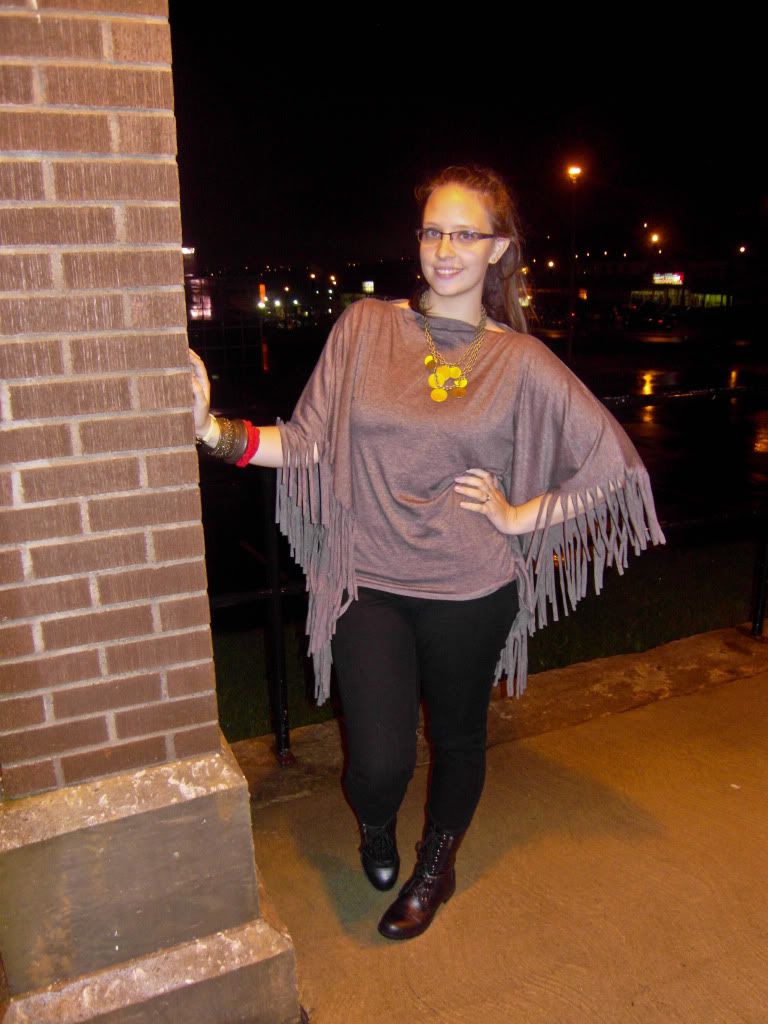 Rain rain go away!
ALL day it didn't let up. That makes for a really crooked me.
It always dampens my mood..
BUT I did get outdoor pictures, regardless. Just had to drive around for a few [after Swiss Chalet..so pardon the bloat ;)] and find somewhere with an overhang.
See what I'm talking about with obsessed with flowy tops?
Well this one takes the cake.
Mixed with the combat boots I'm like a
rebel Pocahontas
.
And I know I've mentioned it before, but I have big plans for this blog to grow, and I don't think I'll be able to wait until Christmas to start it!
When I make a final decision on a start of my ... 'expand/grow my blog project' I'll do a separate post to that to make you all aware of the changes!
Maybe by my 100th post? As a celebration of that many? Hmm
Ahhh so excited!
ps. what do you guys do for photos when it rains? wait it out? skip that day? what if it rains for days?.. :)