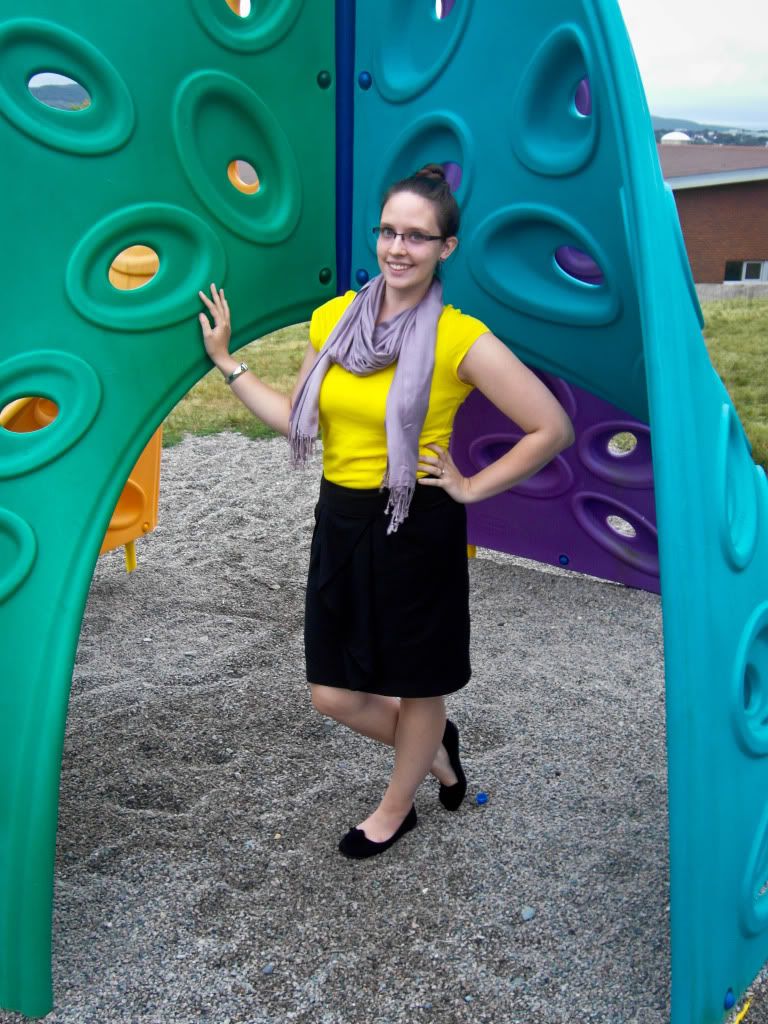 {Outfit Details}
T-shirt

- Forever 21
Scarf

- Ardene
Skirt

- Envy
Flats

- Ardene
Watch

-

(Gift)
Earrings

-

(Gift)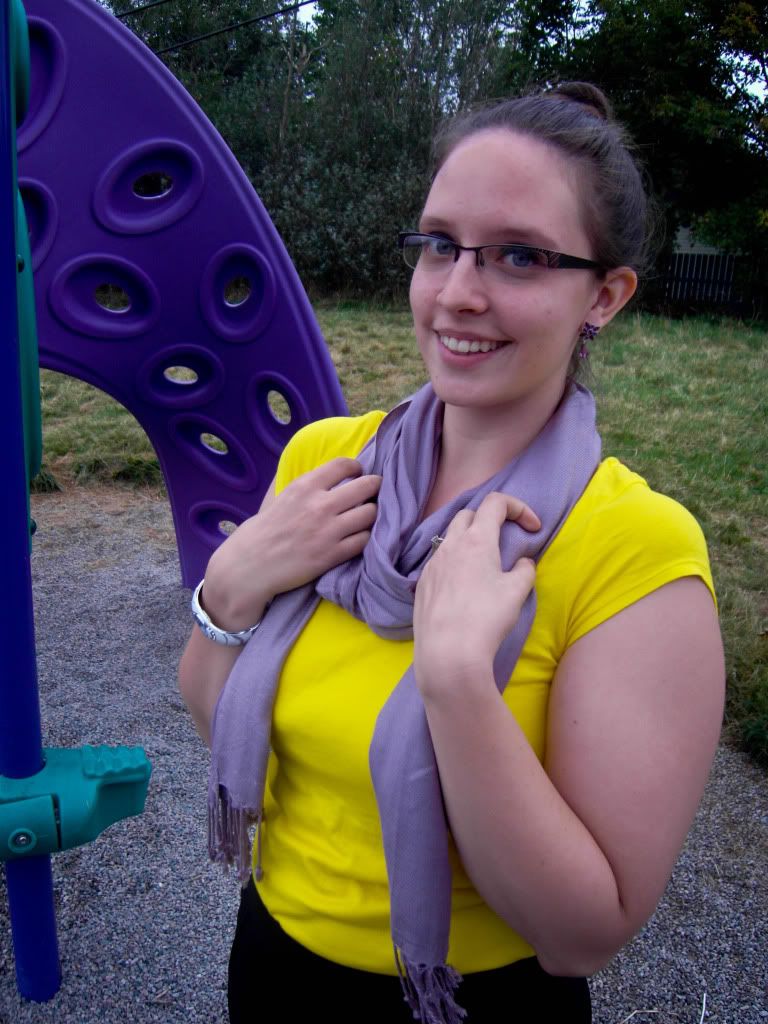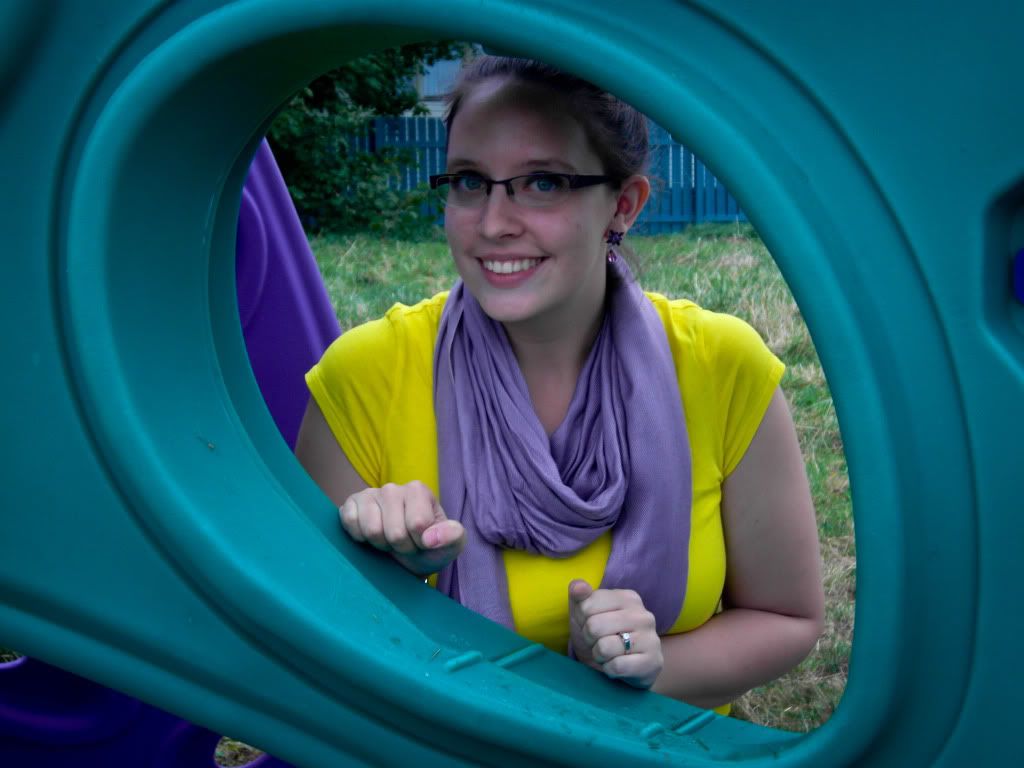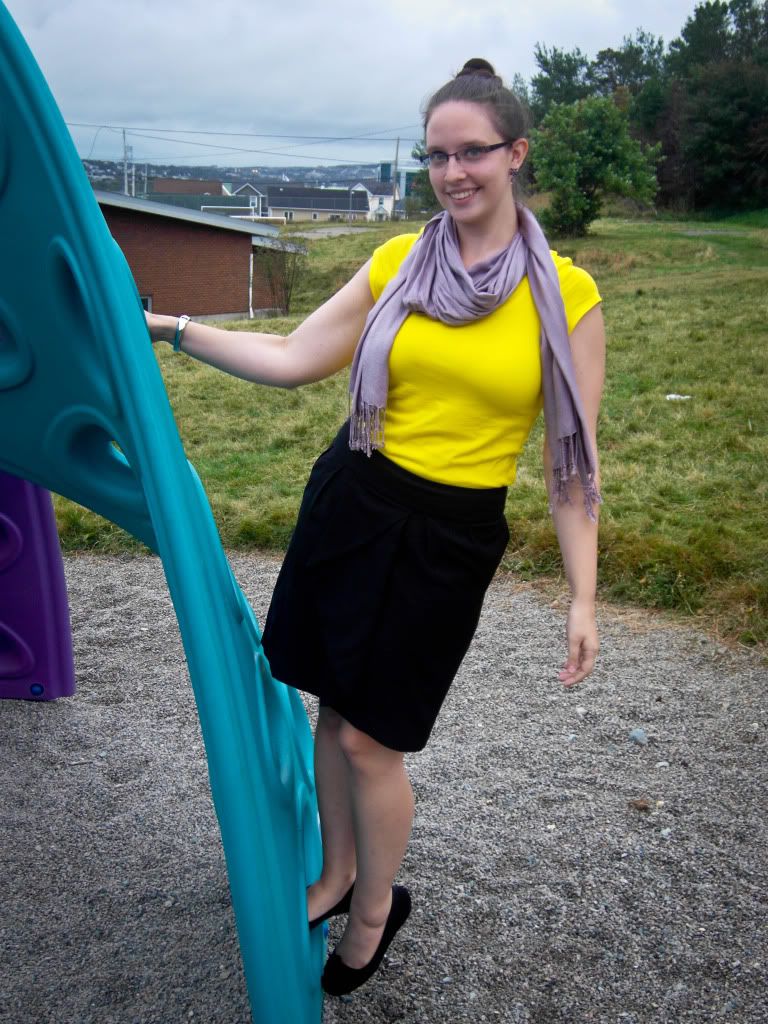 Not to be a 'debbie downer' (who put that name on the poor girl anyway?) but my morning was not a very nice one.
It was cold, there was too much traffic, the little girl started to act up as we were trying to head out the door, hubby and I got in a fight then I got to work and the 900+ booklets I labelled to send off in the mail got rejected in the mail slot because they were shaped like 'pill bottles' ( School of Pharmacy) and the little ridge on the top wouldn't fit in the sorter so I had to put them all in separate envelopes and label/ sort them.
That was nearly 2000 times...ughh.
Okay okay, enough with the negativity. Just had to let out one last UGH before I go and read my lovely new book at the gym. (I told ya before, multitasker extraordinaire!)
There was one great thing that came out of today though, I kept begging myself to let me wear a blue shirt with this scarf, then I told myself no, and put on the yellow one which oddly grabbed my attention this morning.
I was actually pleasantly surprised!