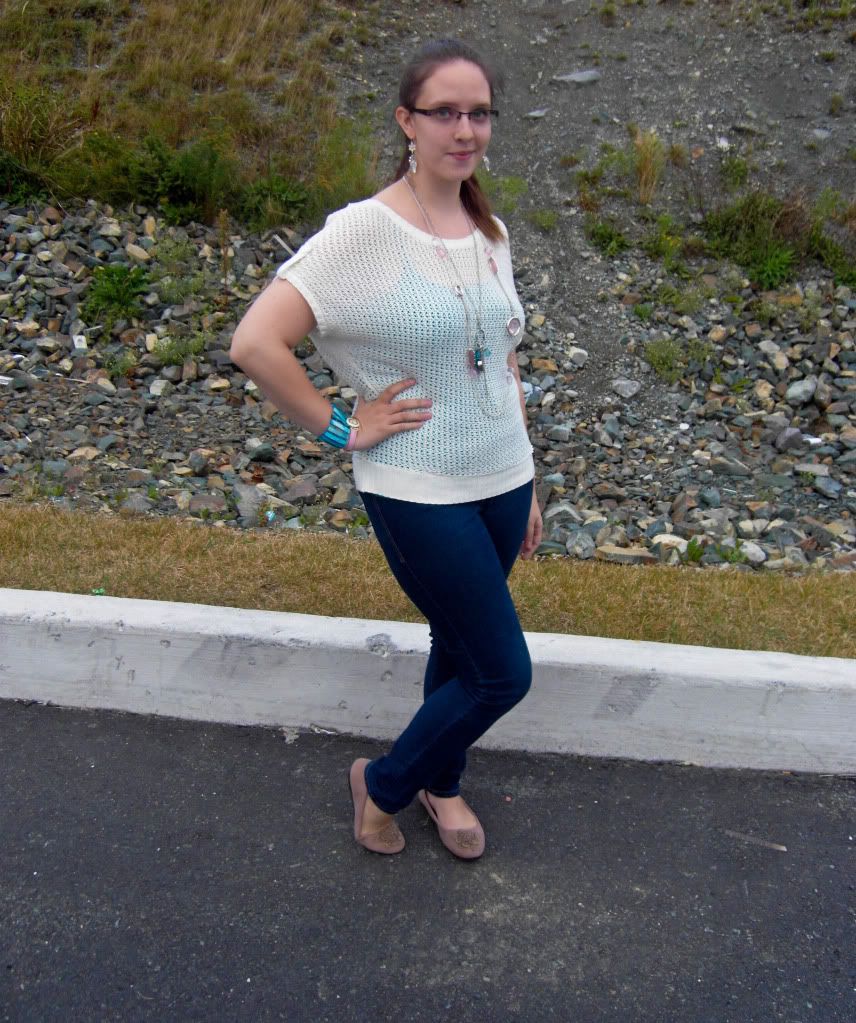 {Outfit Details}
Sweater
- Urban Planet
Tank
- Forever 21
Jeggings
- Forever 21
Flats
- Ardene
Earrings
- Ardene
Necklaces & Bracelet
-
(A Boutique in Dublin)
Watch
-
(Gift)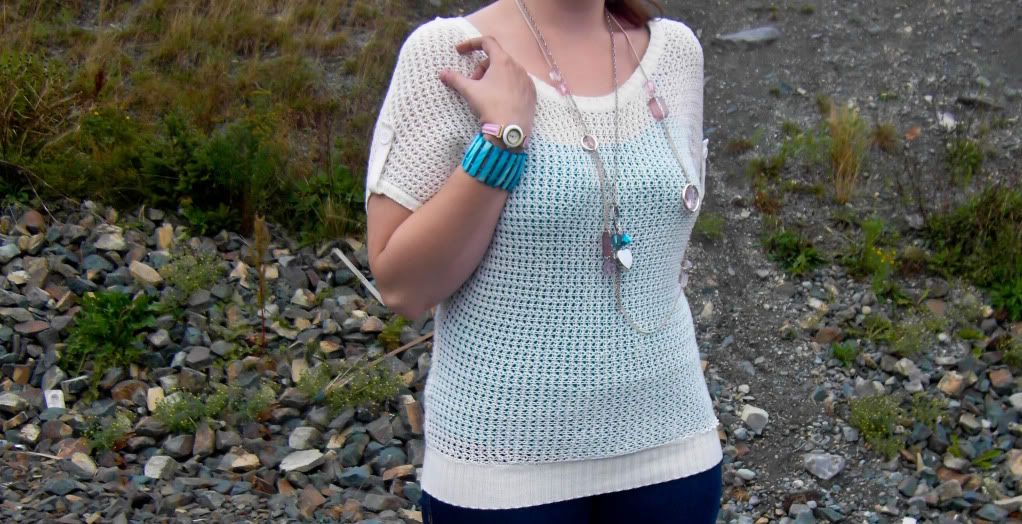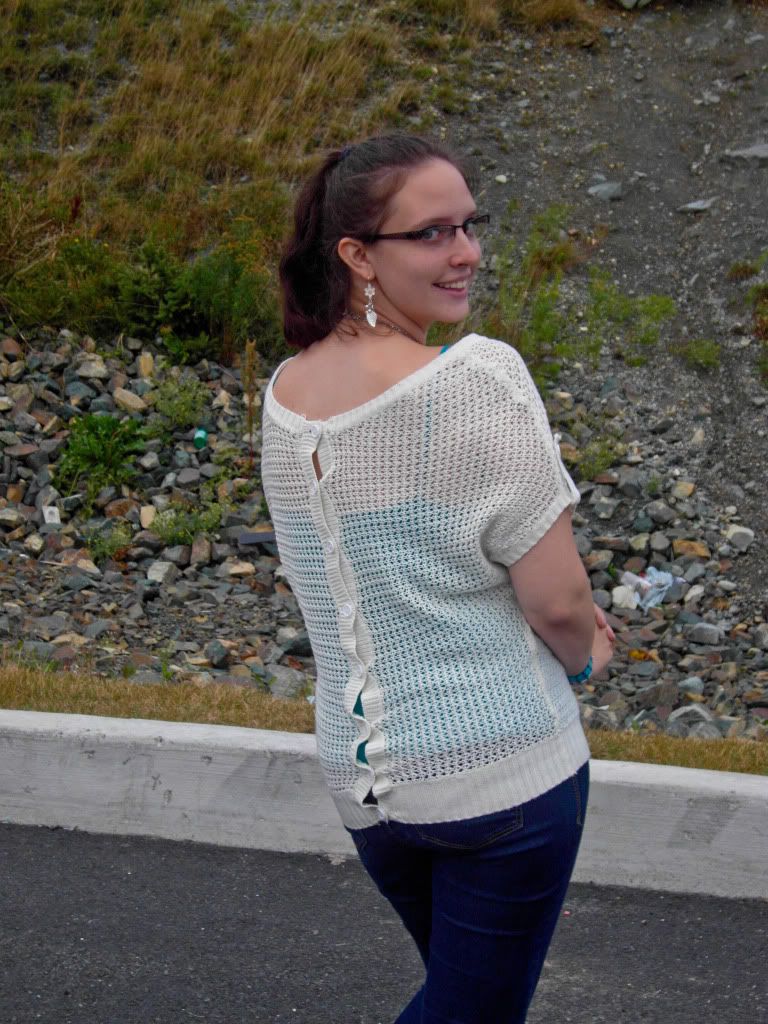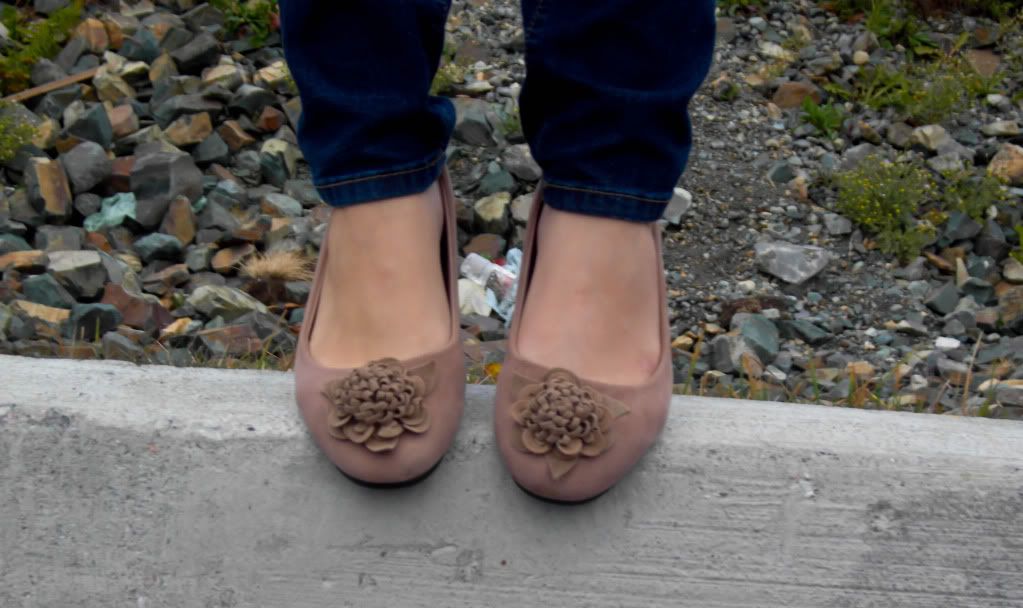 The rain held up enough to take a few quick snaps.
I know this outfit is anything but 'fun', but who's really keeping tally of boring vs great anyway?
I'm definitely not.
I've been reading a lot of short stories and books lately, in both French and English, and I find myself getting more and more into them and having hours pass without even knowing.
(I know! Readers seem like a rare breed in the generation)
Outfits like this are comfy for reading in the library comfortably!
Or on the exercise bike for an hour..but now I can't feel my lower half.
Work tomorrow so I promise to spiff it up a bit!
(I'll tell you now, I keep sporting the 'bun' for work- it's just so much easier to do things without meters of hair strewn about.)