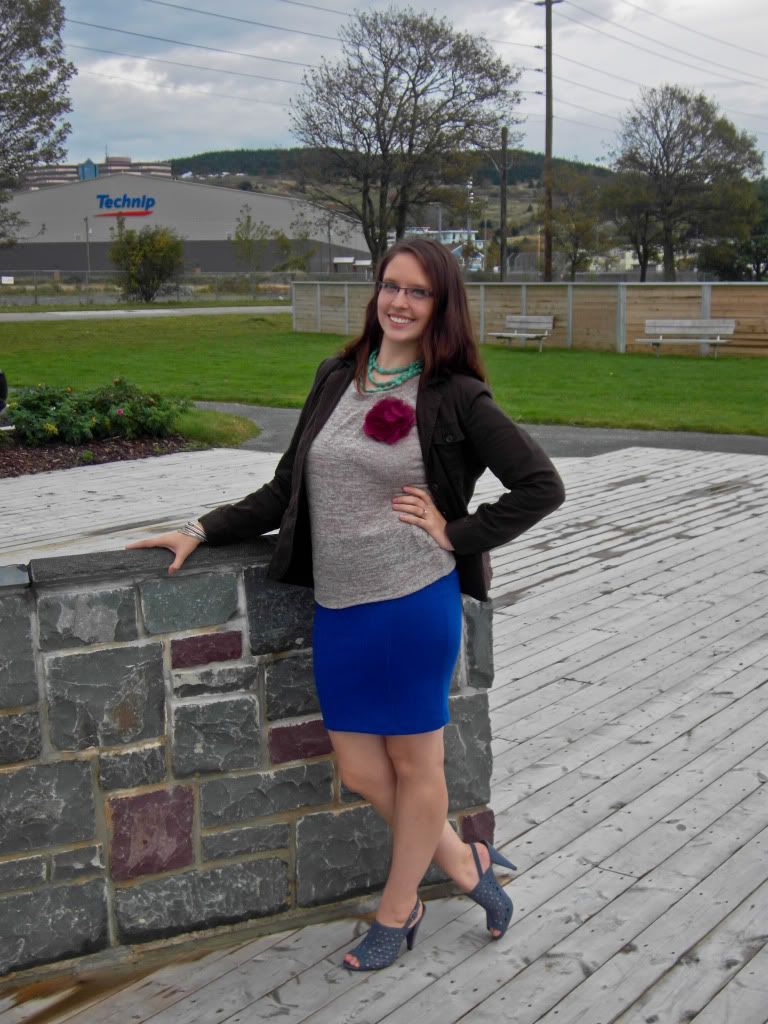 {Outfit Details}
Jacket
- Smart Set
(Gift)
Sweater
- Sirens
Skirt
- Forever 21
Shoes
- Payless
Flower Pin

&

Necklace
- Forever 21
Earrings
- Avon
(Gift)
Bracelets
-
Autism Society
, Forever 21 and a
Gift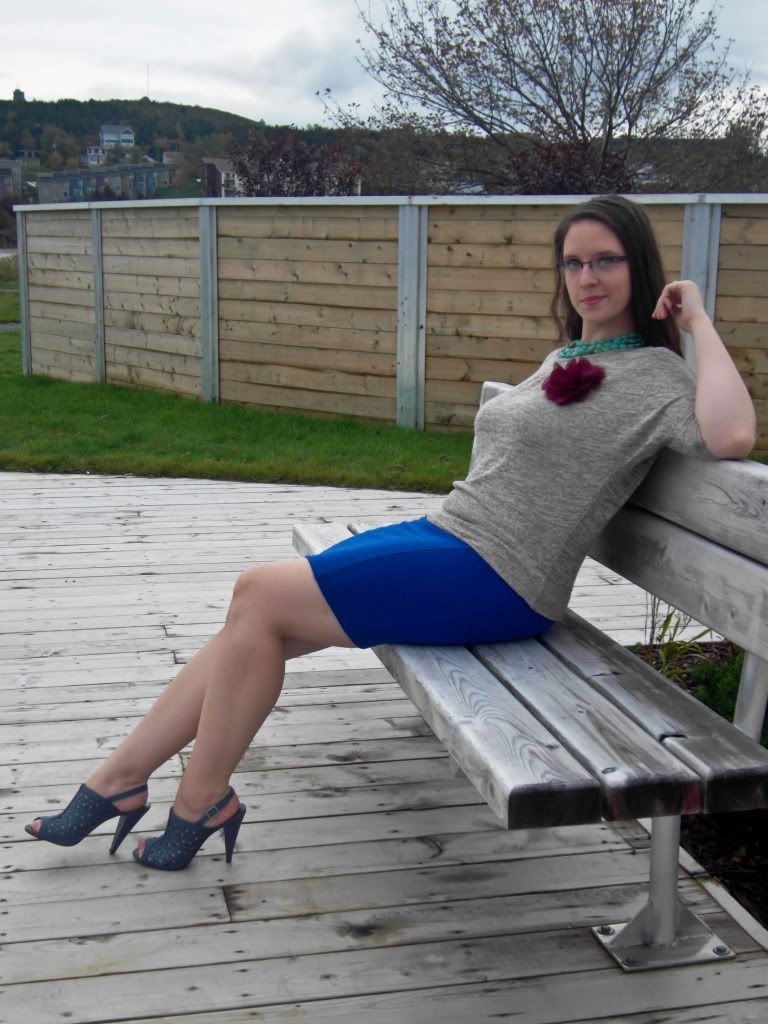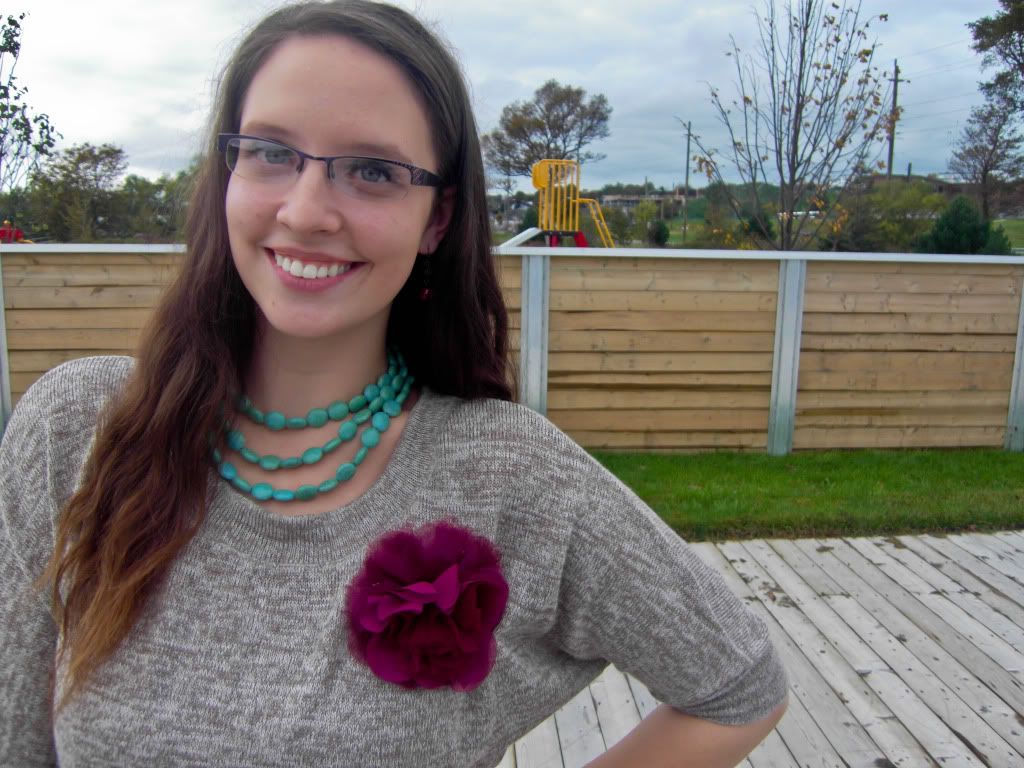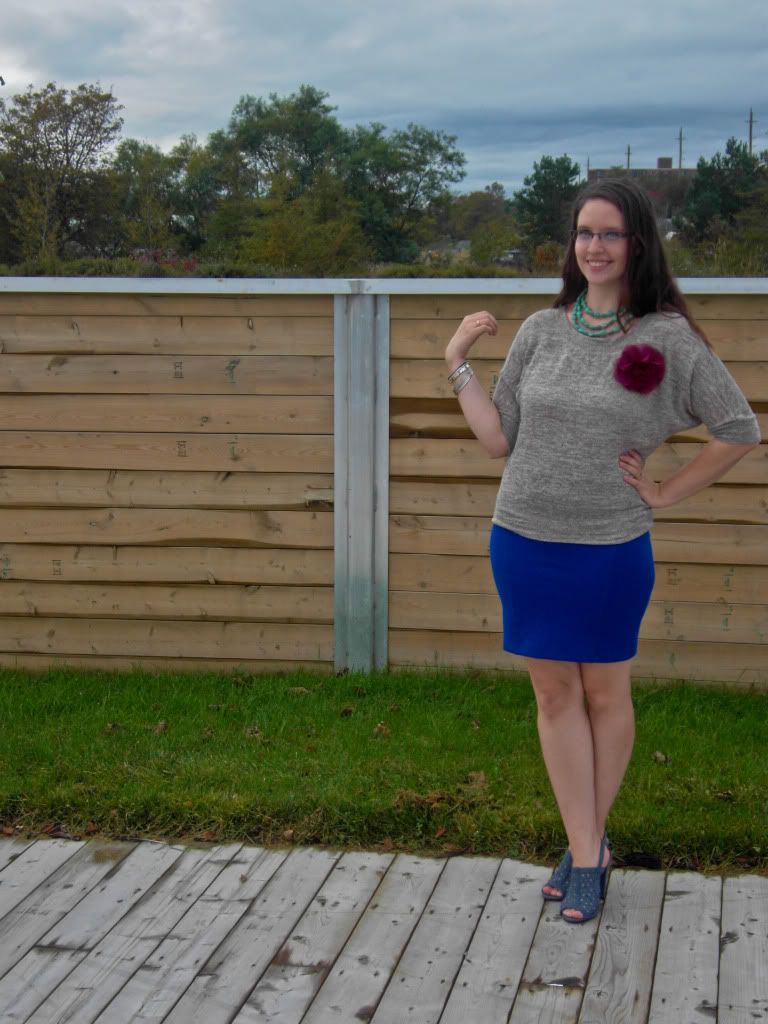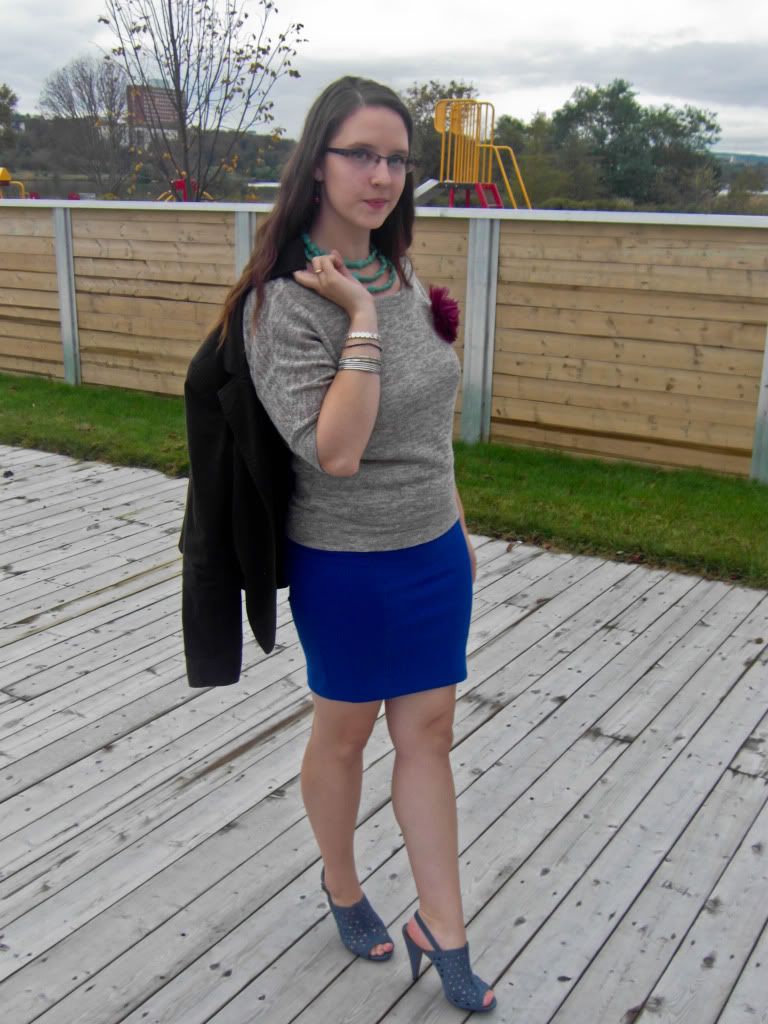 I tried to write something of a personal nature here, but for many reasons I keep them to myself. Forgive me if my posts seem to constantly lack a deeper connection between myself and you all.
I'm sure there are many things we can all relate to, and some we cannot.
I guess this blog is the only place I dedicate to myself, and myself alone.
I'm not trying to sound vain when I say this. I mean that in the past I've had Xanga and other online journals where I would write anything and everything about me, my past, and the present. Some things which should never have been discussed via an online outlet.
I may post some things from time to time, that I feel tug on my heart strings very strongly.
But frankly, I got tired of talking to others about my problems and realized that I need to talk to myself more, as well as God.
Clothes, simple paragraphs either about the outfit or my day, are what I need sometimes to escape the chaos (both good and bad) that seems to be my life as a whole.
I hope you understand my reasonings, though very vague, about why I keep it so light and airy around here. It's my own breath of fresh air and I would hate to feel disconnected with my followers/readers, with you all reciprocating the feeling.
-----------------
I didn't plan to type this, but there was an urge to just say it.
This outfit was also unplanned, but it all came together nicely, like this post.
Thanks guys, I love you all :)