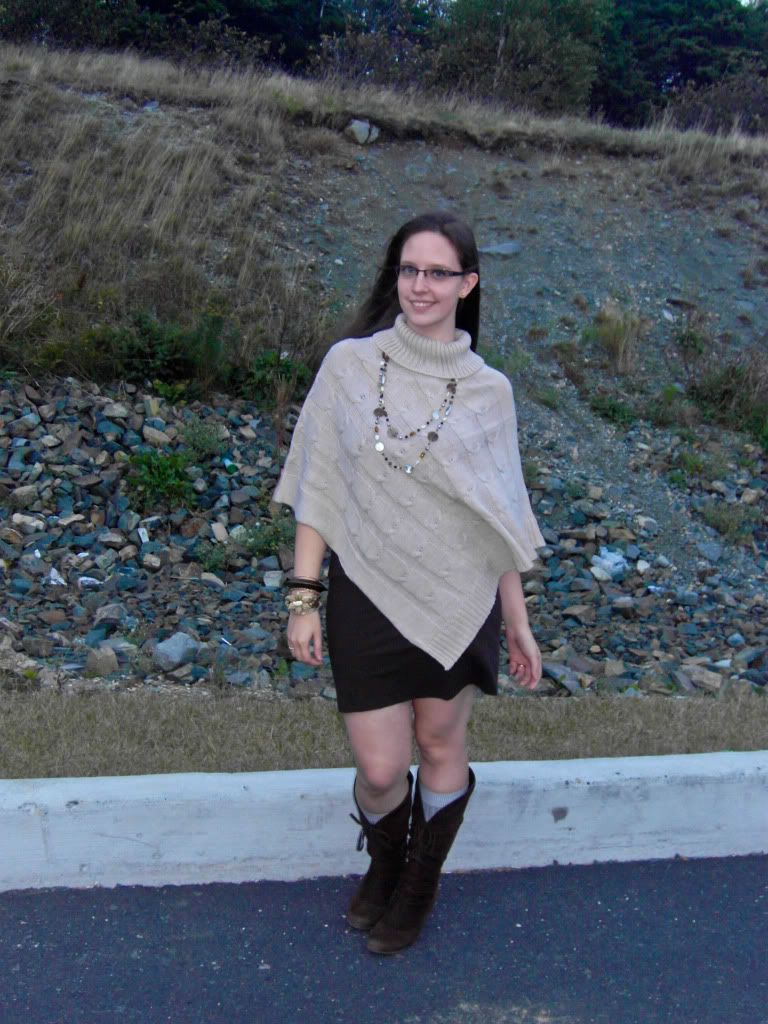 {Outfit Details}
Poncho? Cape?

-

Fairweather
Tank (underneath)

- Forever 21
Skirt

- Urban Planet
Boots

- Urban Original
Knee Highs

- Payless
Necklace

- Ardene
Bracelets

-

(Gifts)

, Ardene and Sirens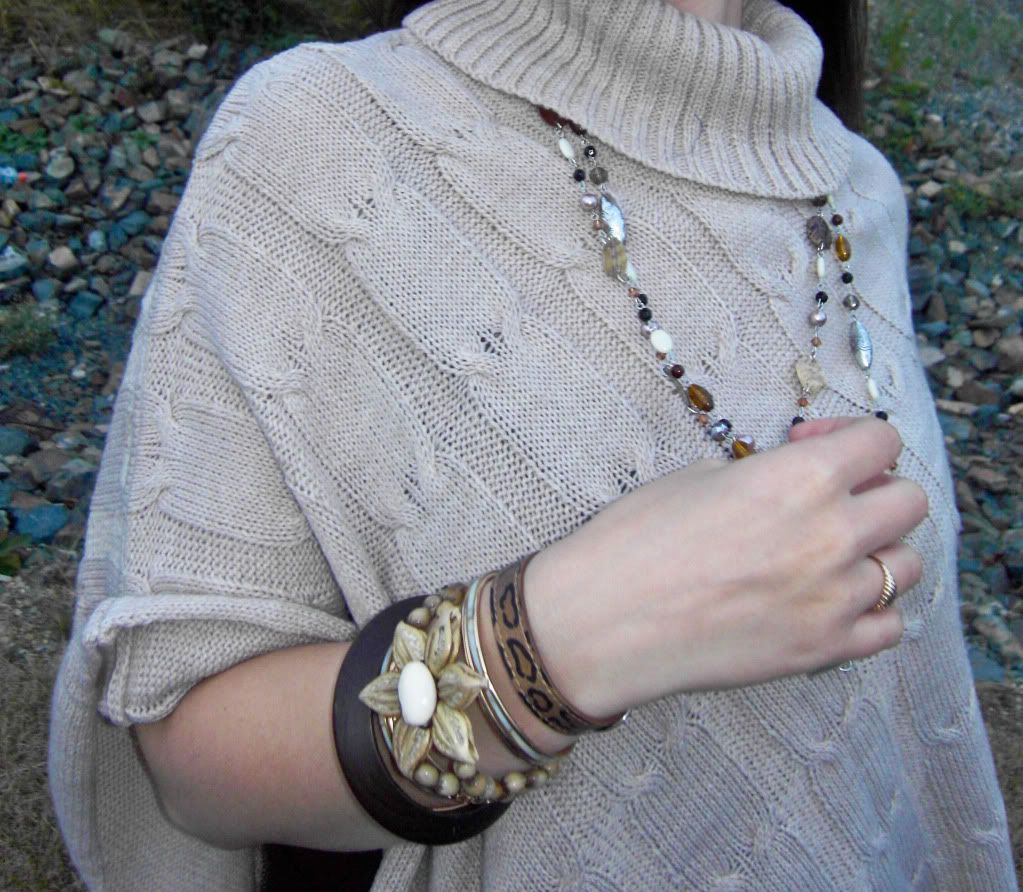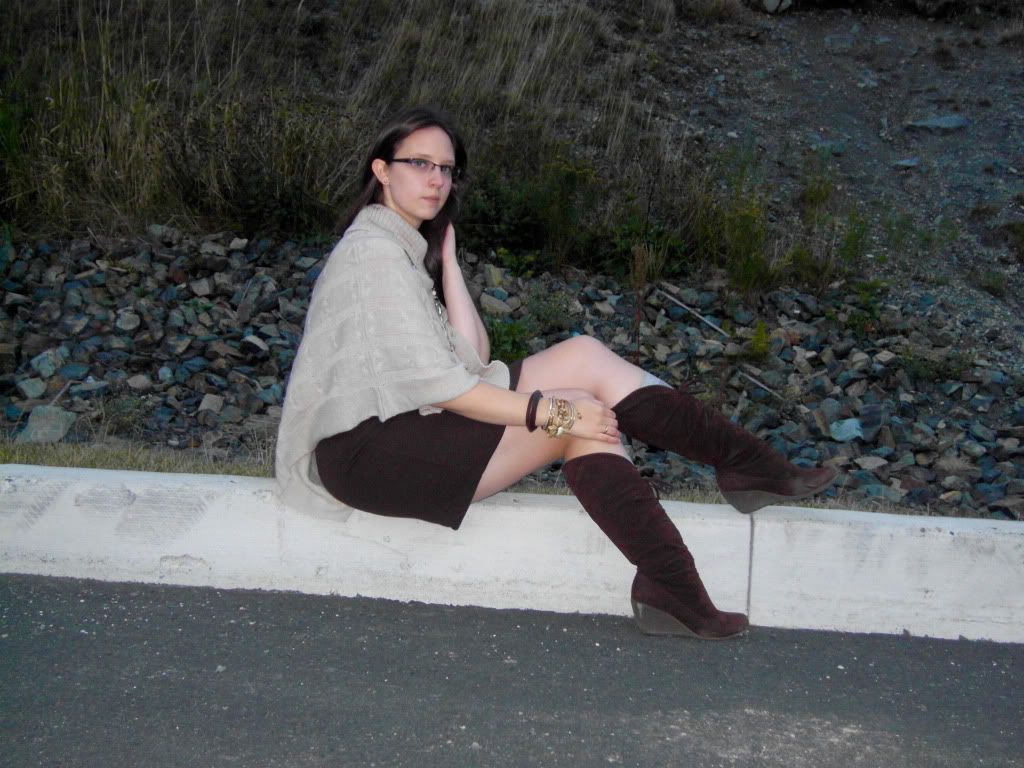 It gets dark here SERIOUSLY fast now.
It was close to 615 when I took these photos.
Can you even see me or do I blend in too much?
I was trying to go for a monochromatic look..but kind of easing into it.
All brown would either make me look like I'm in a body suit or that I really don't know what I'm doing when it comes to clothes.
My compromise? Be monochromatic
-ish
.
Hey, at least I'm the same color family, plus I got a semi-arm party on the go.
Arm get-together maybe?