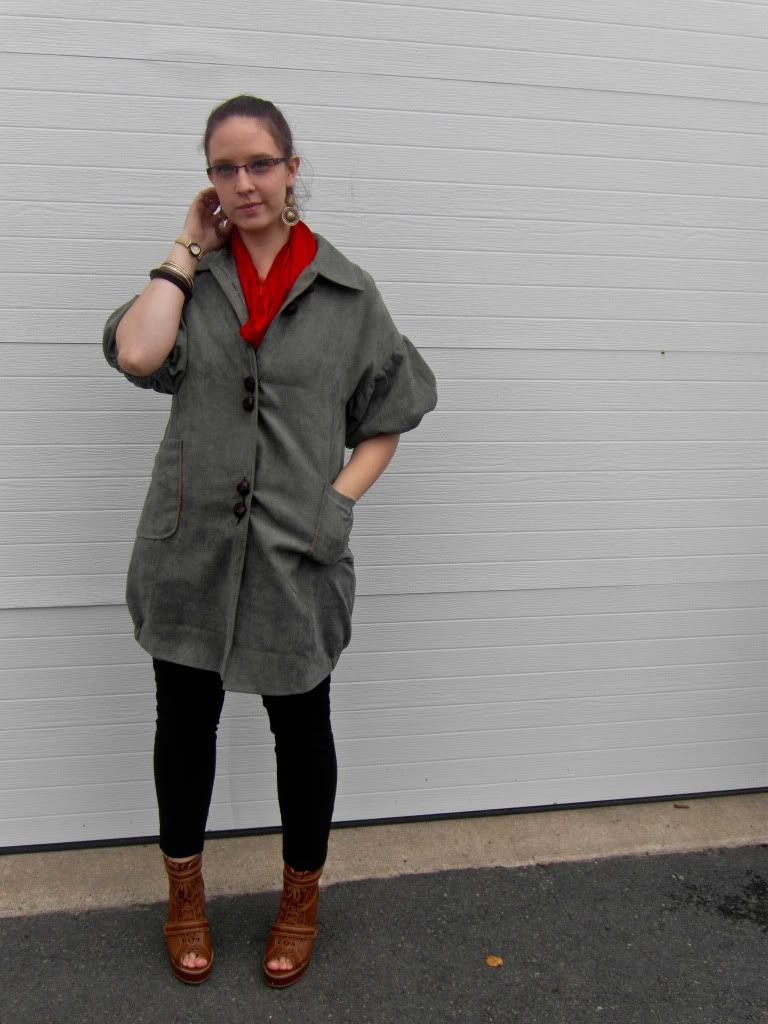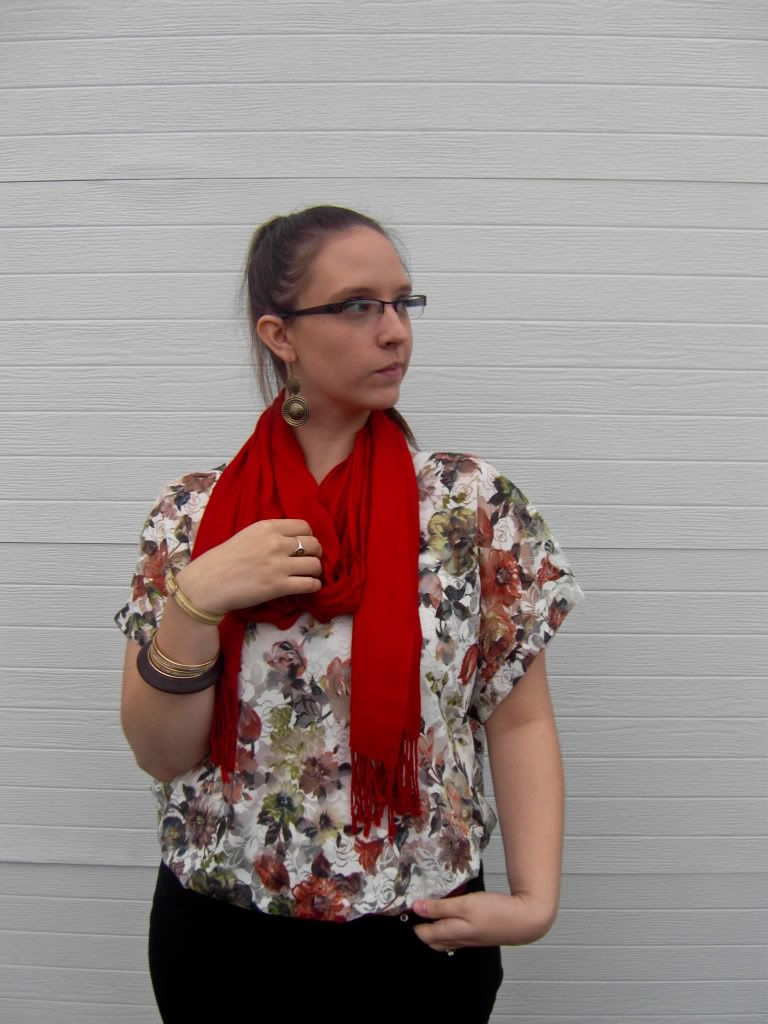 {Outfit Details}
Coat

- Beyond the Rack
Top

- Sirens
Pants

- Gap

(Thrifted)
Booties

- ASOS
Scarf

- Ardene
Belt
- Urban Planet
Bracelets

- Sirens
Ring

-

(Boutique in Russia)
Earrings

- Ardene
Watch

- (Gift)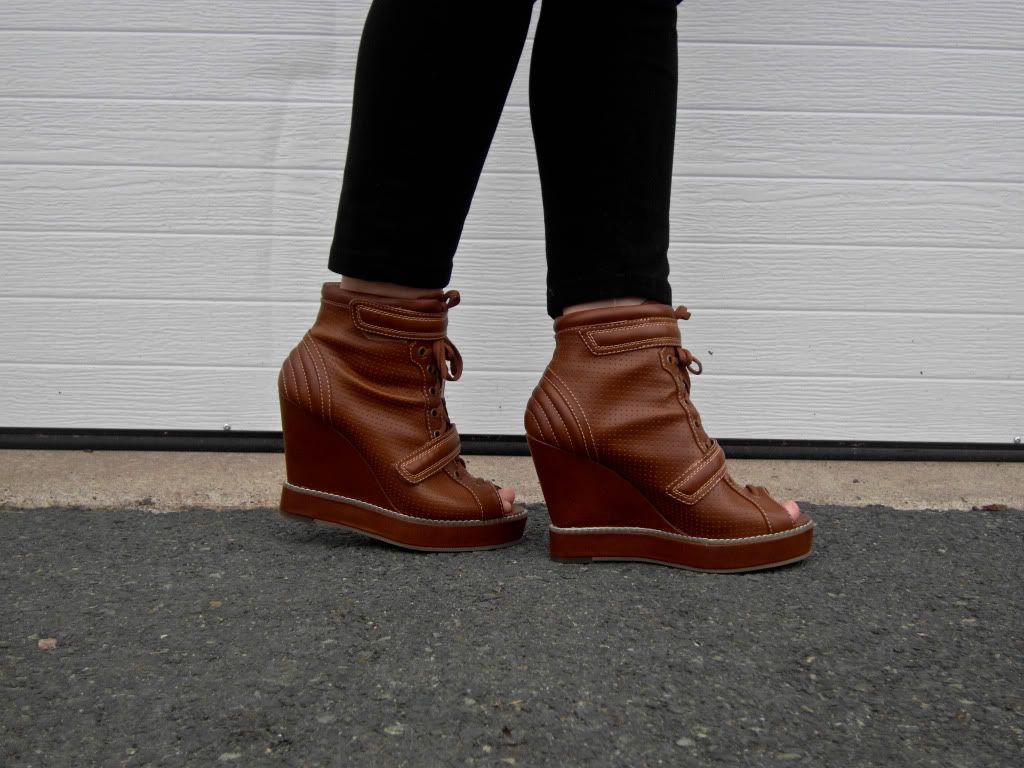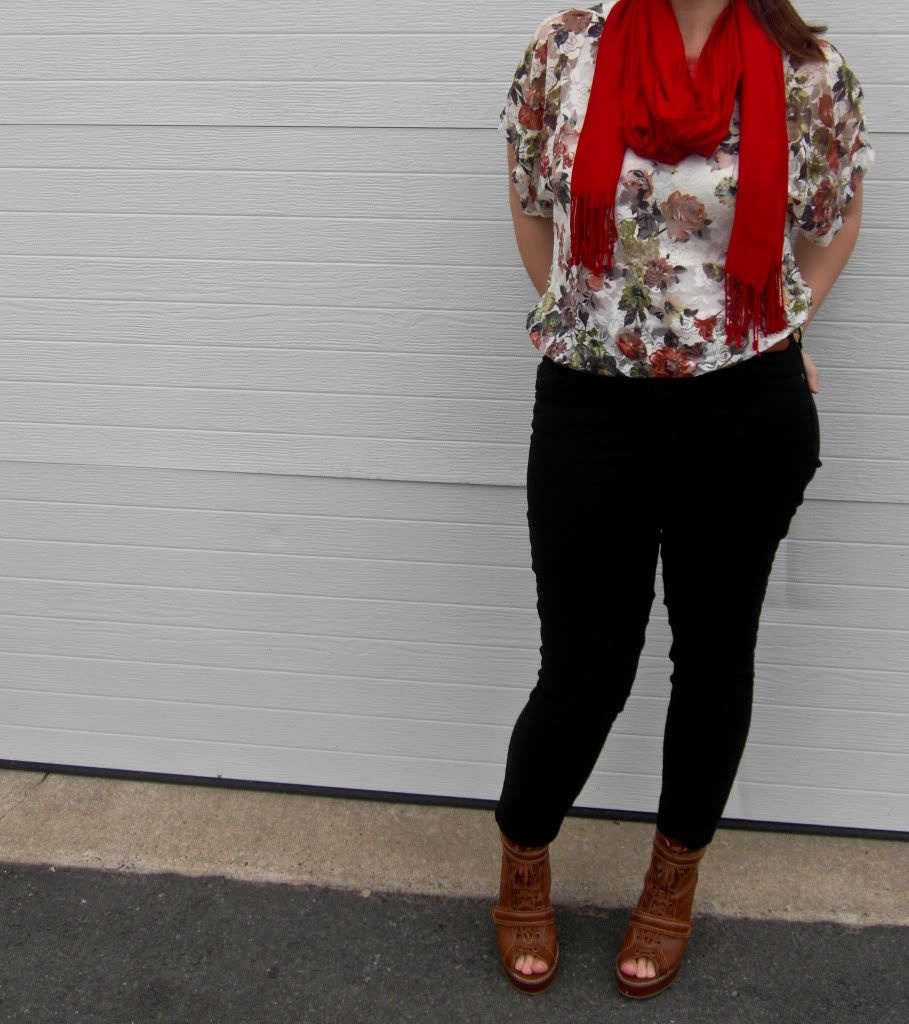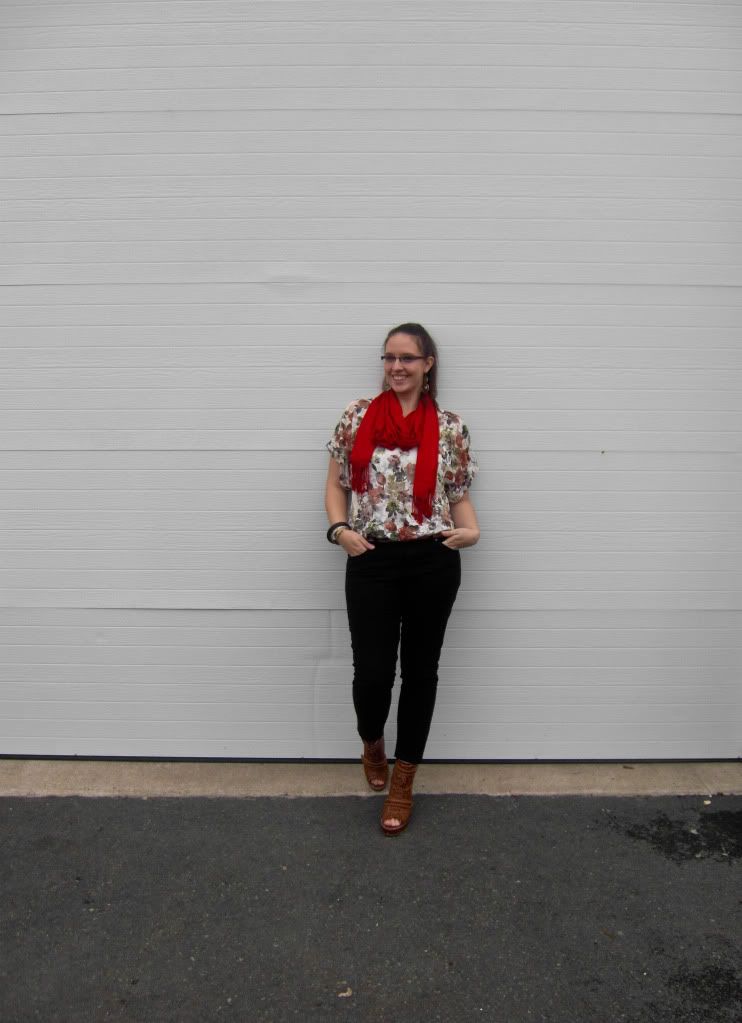 I didn't give into my white pants urge!
I went the total opposite.
Cheesie fingers were all over me,

but you could never tell on black

;)
After the wedge coming unglued, I used my (/my dad's) 'magic trick' and voila!
Solid as a rock, and guaranteed for life.
You couldn't beat that shoe apart now!
Pretty sure this is the first outfit that I haven't worn a

SINGLE

F21 item.
My mama challenged me in the comments a while back to do an outfit without an item from there.
Challenge passed.
I'm dealing out some game, set & matches here today, boys.