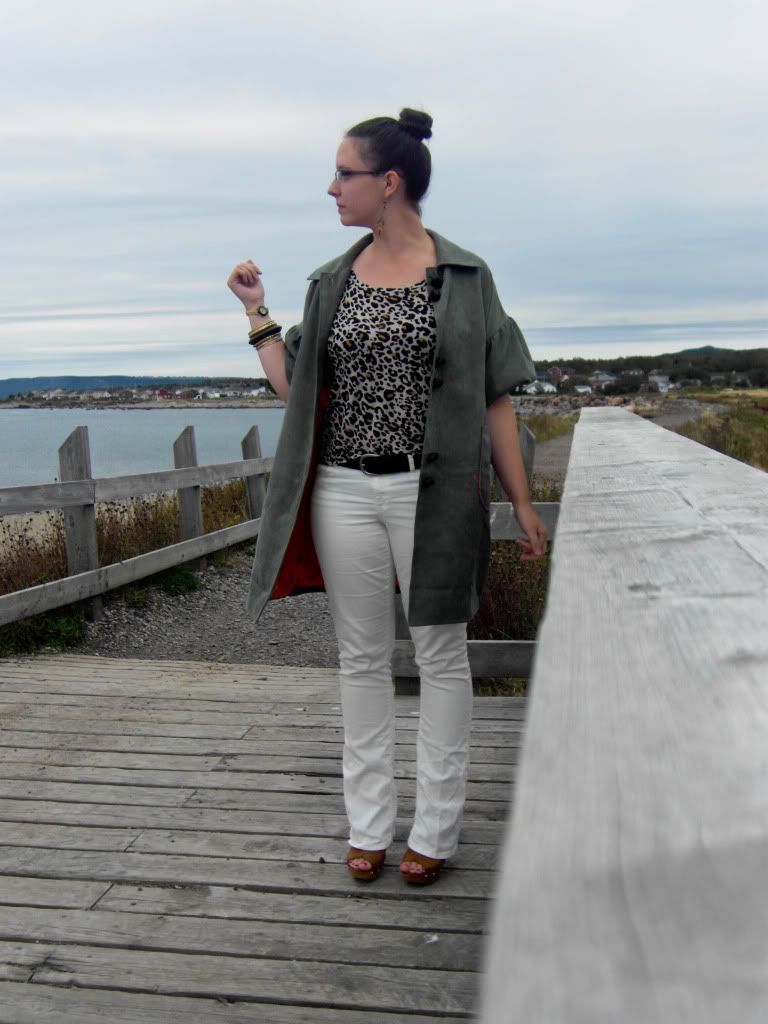 {Outfit Details}
Coat

- Beyond The Rack
Shirt

- Forever 21
Jeans

- Gap
Shoes

- Spring
Belt

- Levis
Bracelets

- Sirens
Watch

-

(Gift)
Earrings

- Forever 21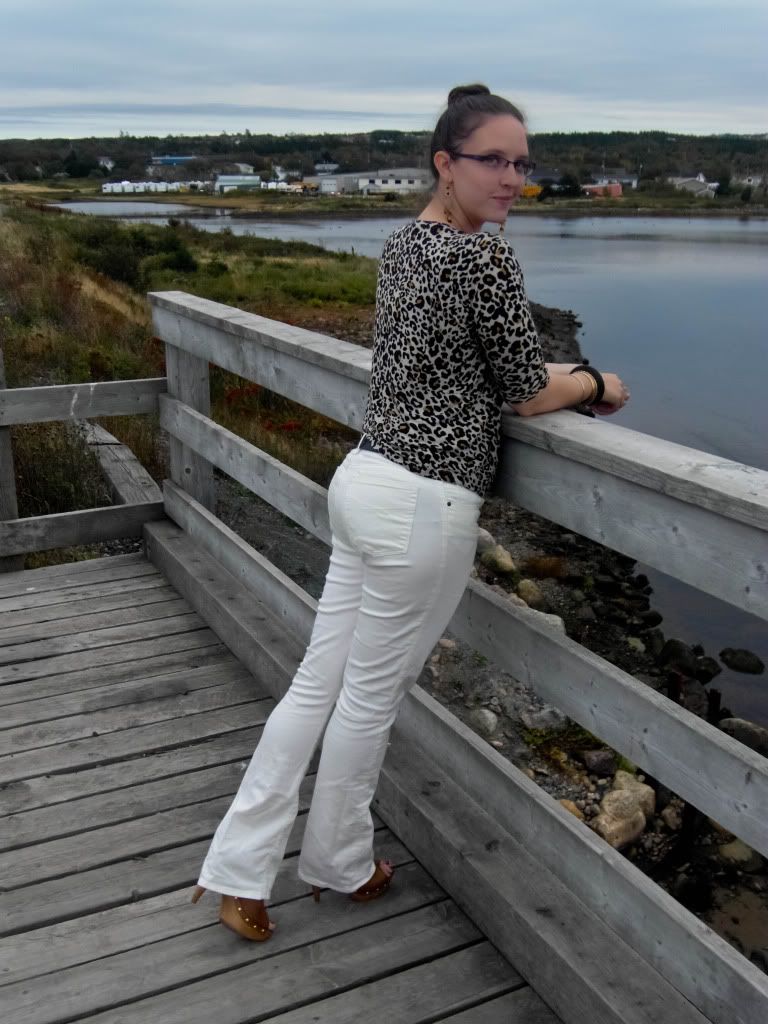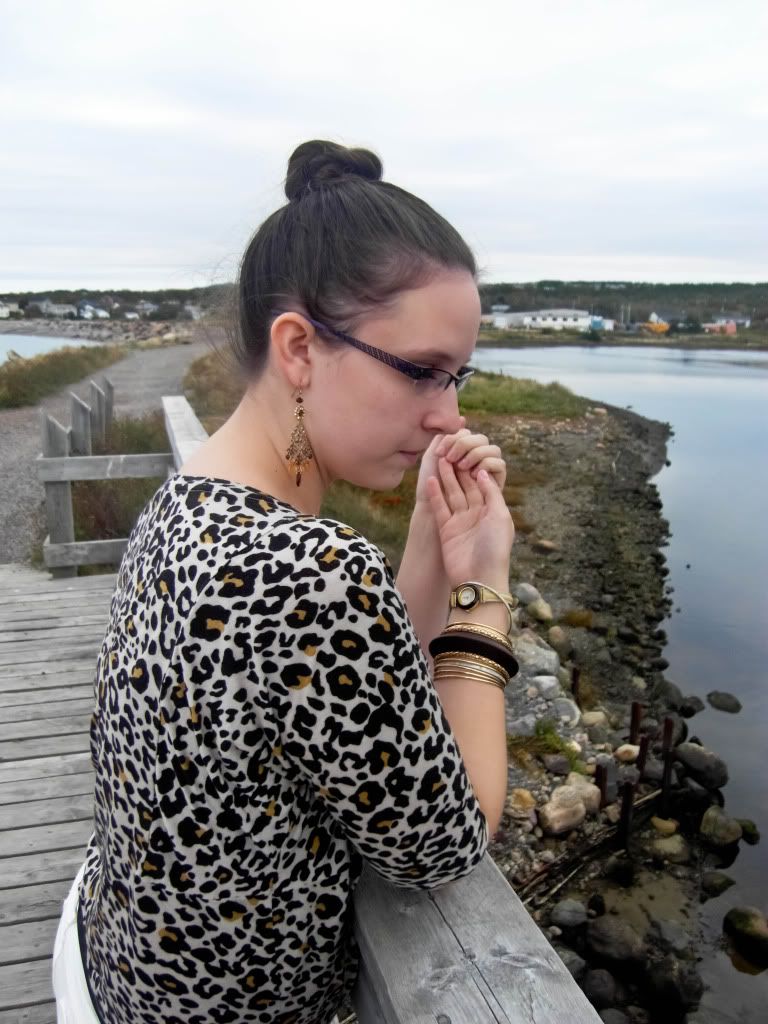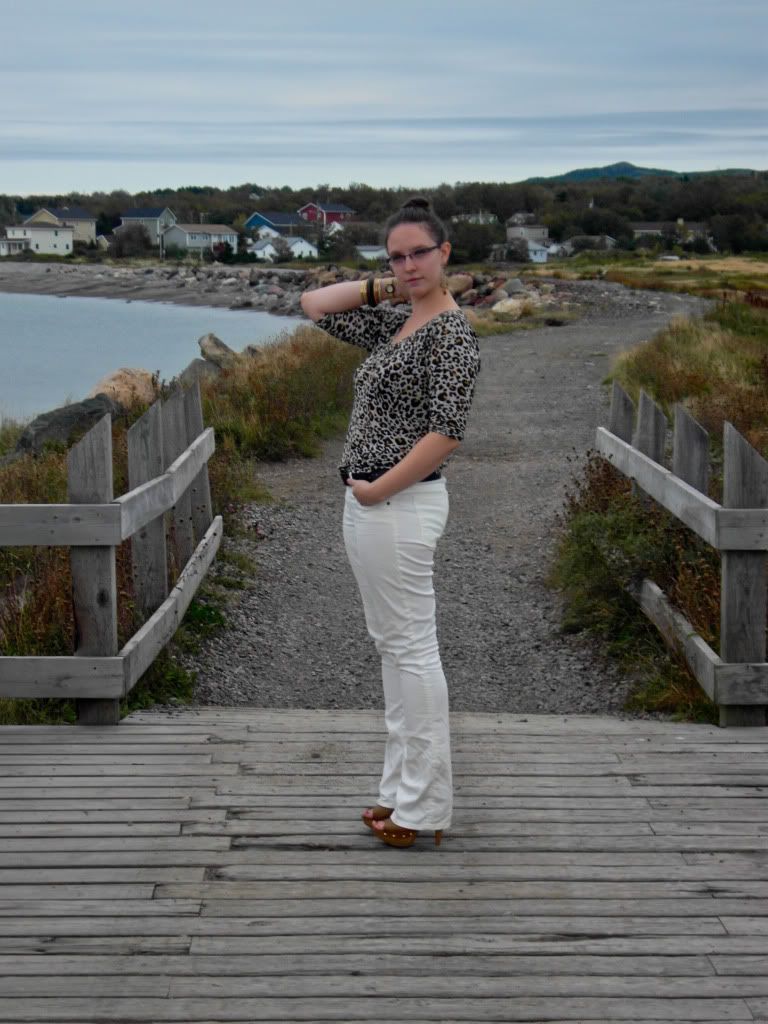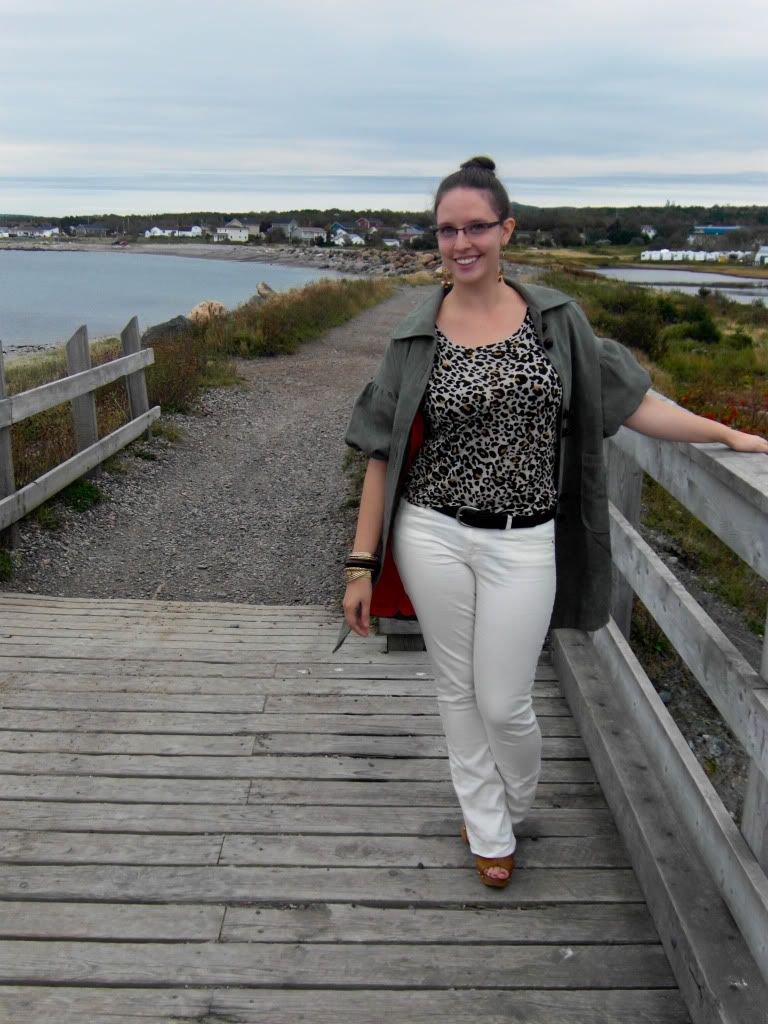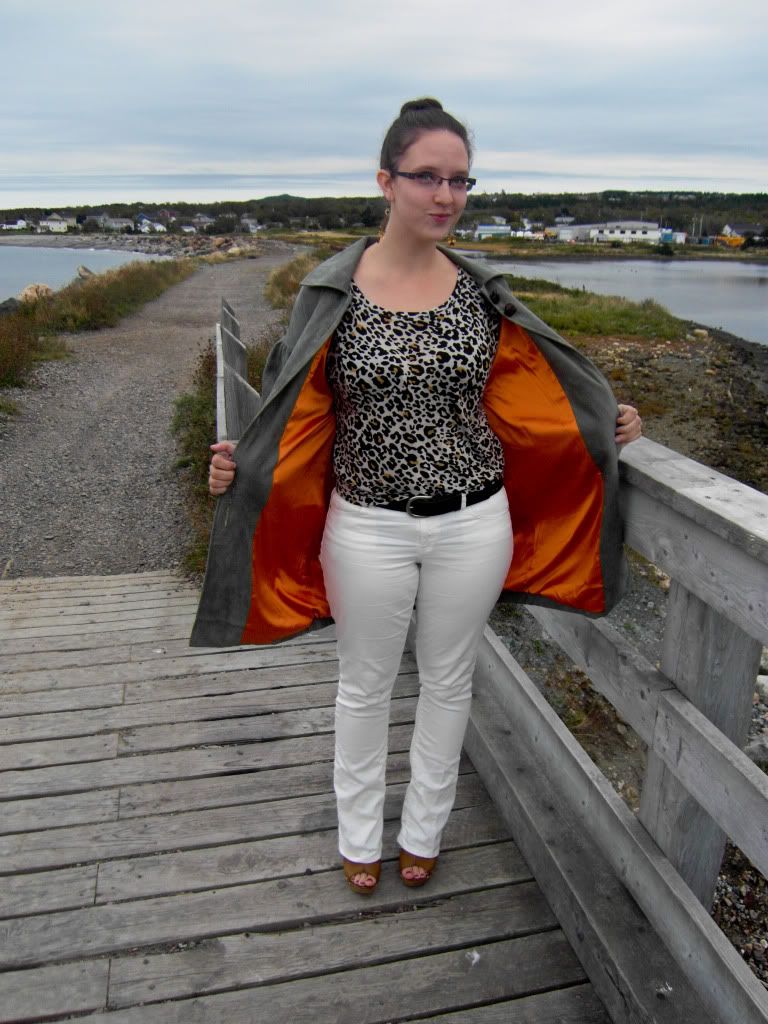 A leopard and white remix!
See how I wore these pieces before,
here
and
here
!
I really like them both together :)
I'm surprised that I even got these pictures.
There was an old man sitting in a car staring out into this lake..then he started to stare at me.
I'm getting less and less paranoid with people watching, and I guess that's a good thing :)
Besides, there's always a good laugh to be had at a girl who keeps falling down when her heel keeps falling down the ruts between the wood....