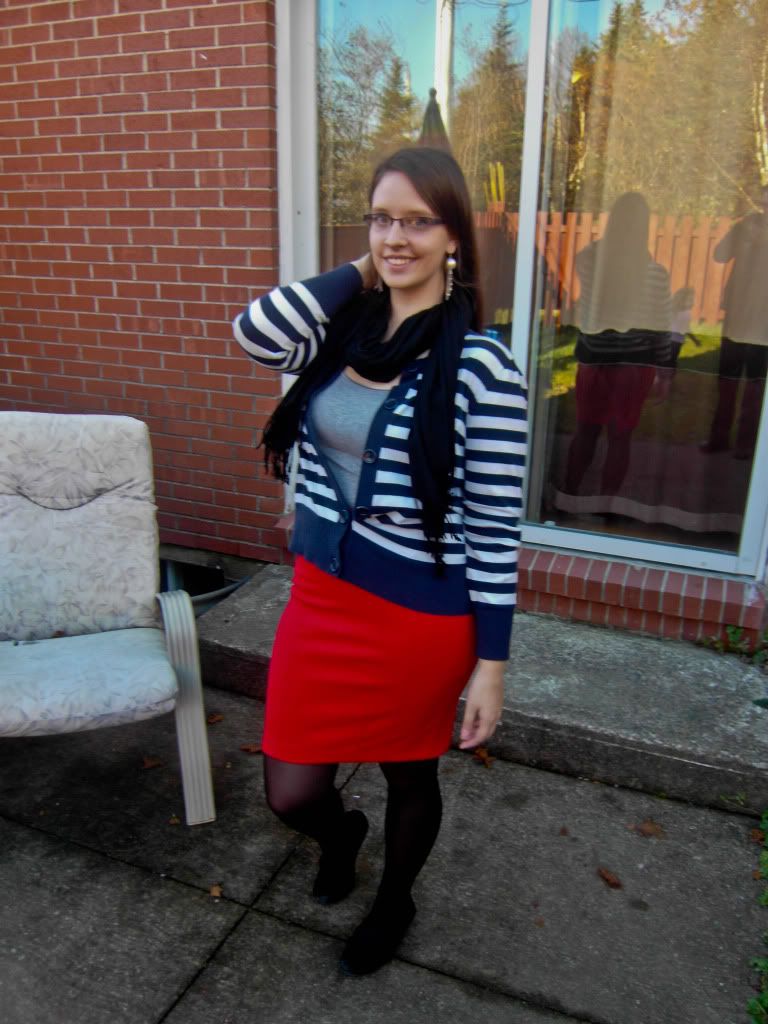 {Outfit Details}
Cardi

-H&M
Tank & Skirt

- Forever 21
Tights

- Thrifted
Flats

&

Earrings - Ardene
Scarf

-

(Gift)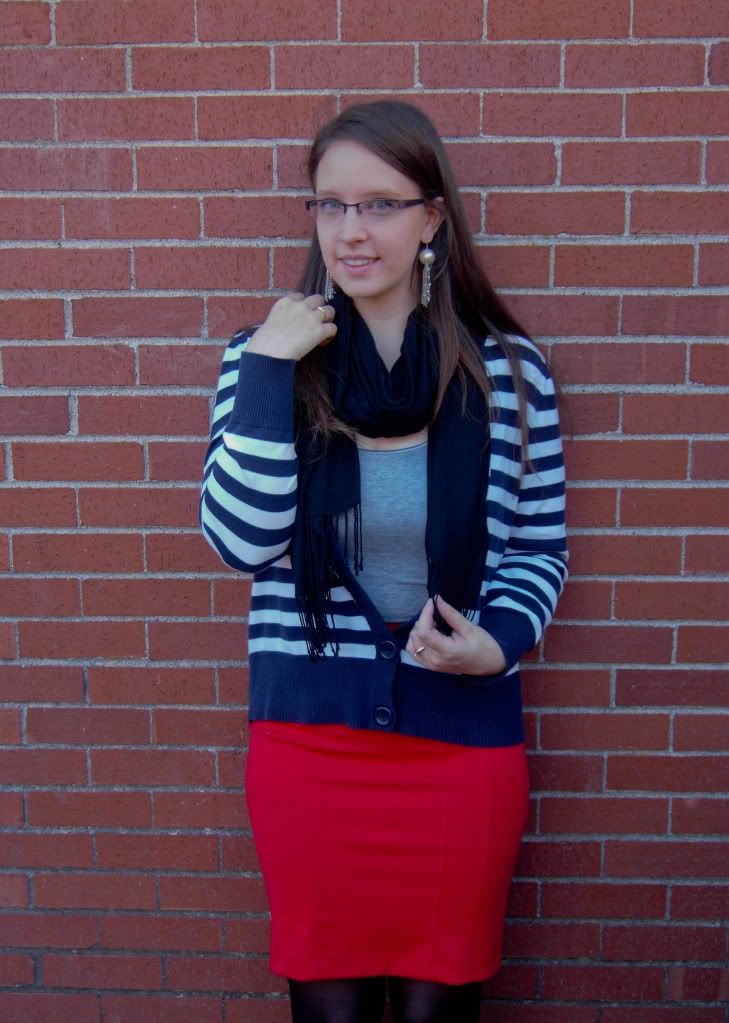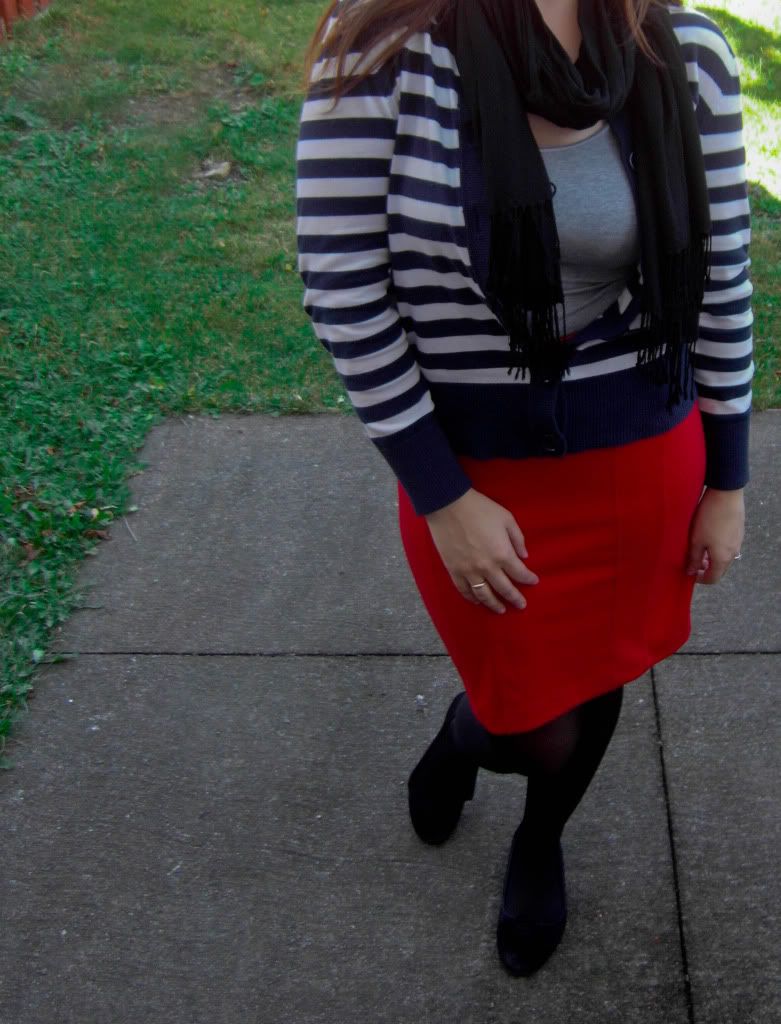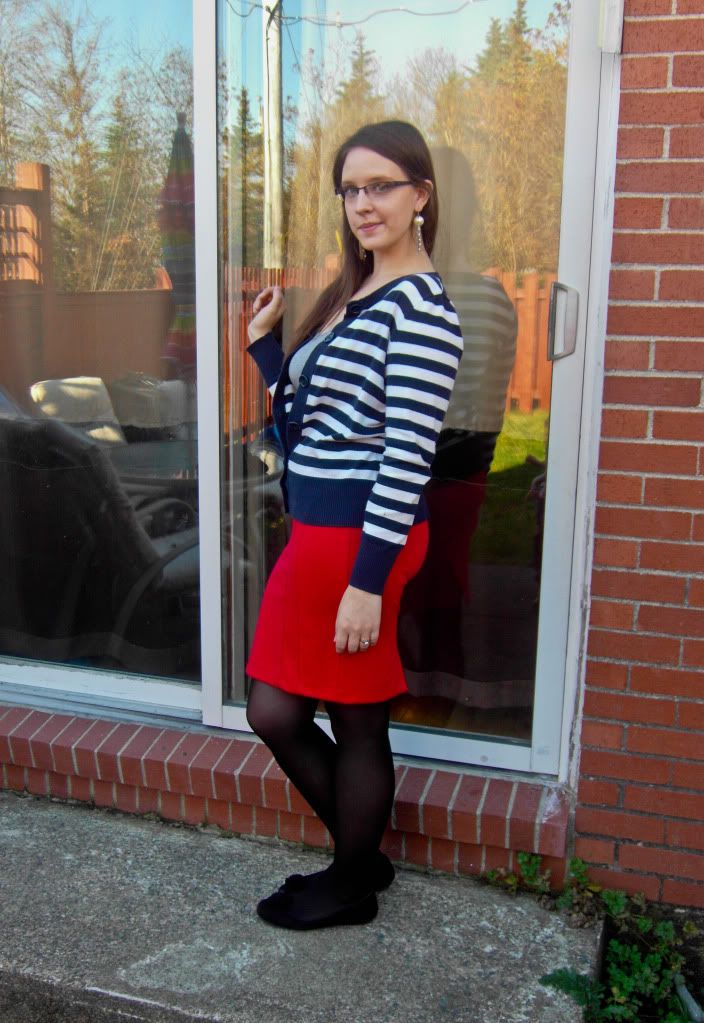 Lately, I feel like I'm doing the 30 for 30 remix. I keep grabbing the same colors and items from my closet.
Speaking of that, I doubt Kends is gonna do one soon with her new shop and her hardly posting now, but I might just jump on my own bandwagon and do one soon!
Nevertheless! I bought my lovely boots today, different style than I had intended on getting, but I love these more.
I will have a super post for them on Monday :)
Plus I went thrifting today, and boy was it ever a good day for thrifting! Everyone was too busy getting Halloween costumes, so I snatched up the most awesome green and royal pencil skirts, 2 pairs of gap ankle jeans, pink blazer and some other goodies!
Can't wait to show you.
I did all that shopping in 2 hours, then hub was almost late for work and I had to take backyard pics before he went to work.
Sacrifices, right?