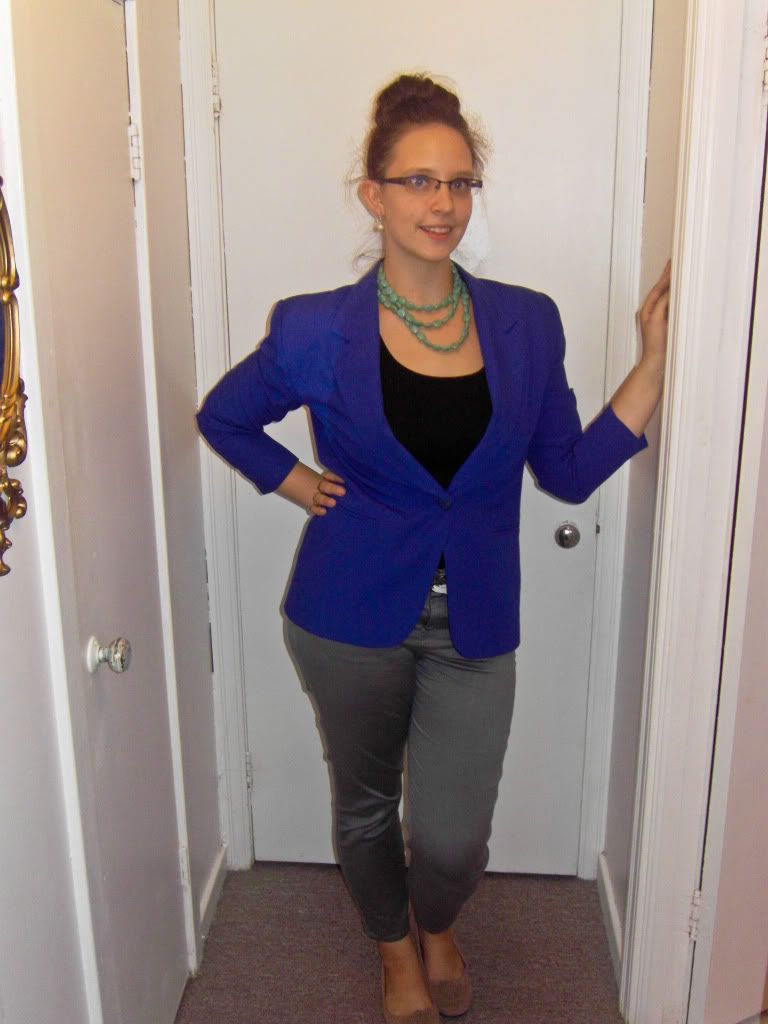 {Outfit Details}
Blazer

-

Vintage (Gift)
Tank

- Forever 21
Pants

-

Thrifted
Flats

- Ardene
Earrings

&

Necklace - Forever 21
Belt

- Suzy Shier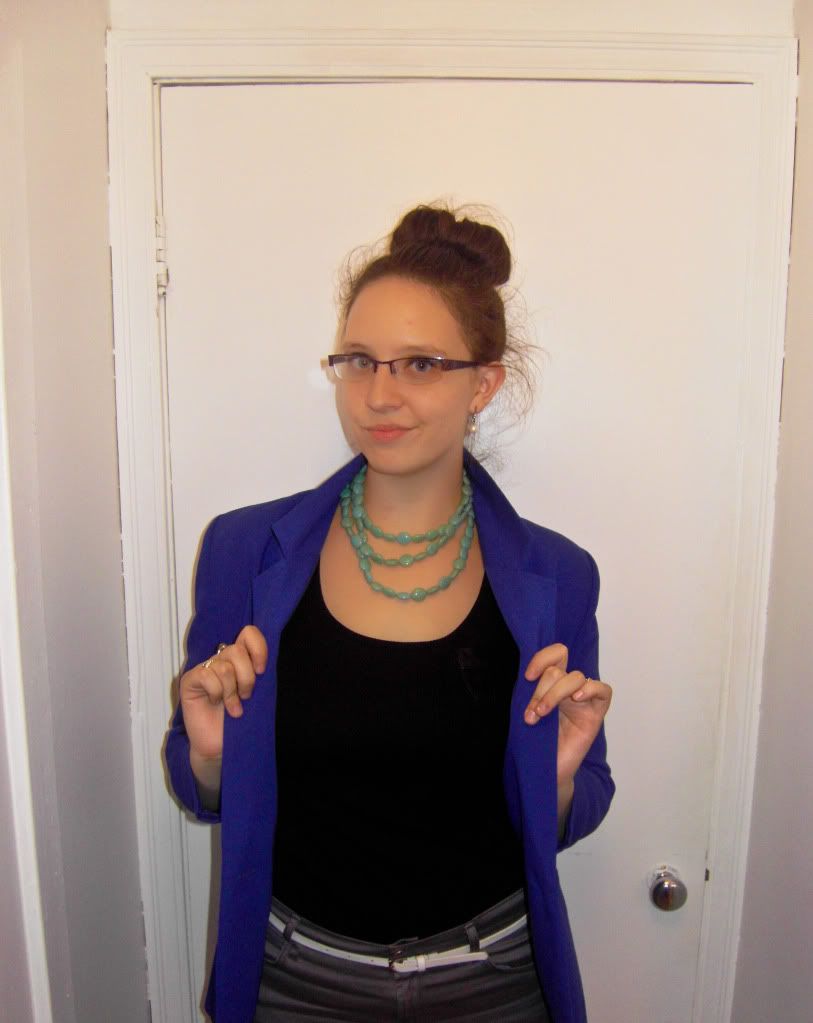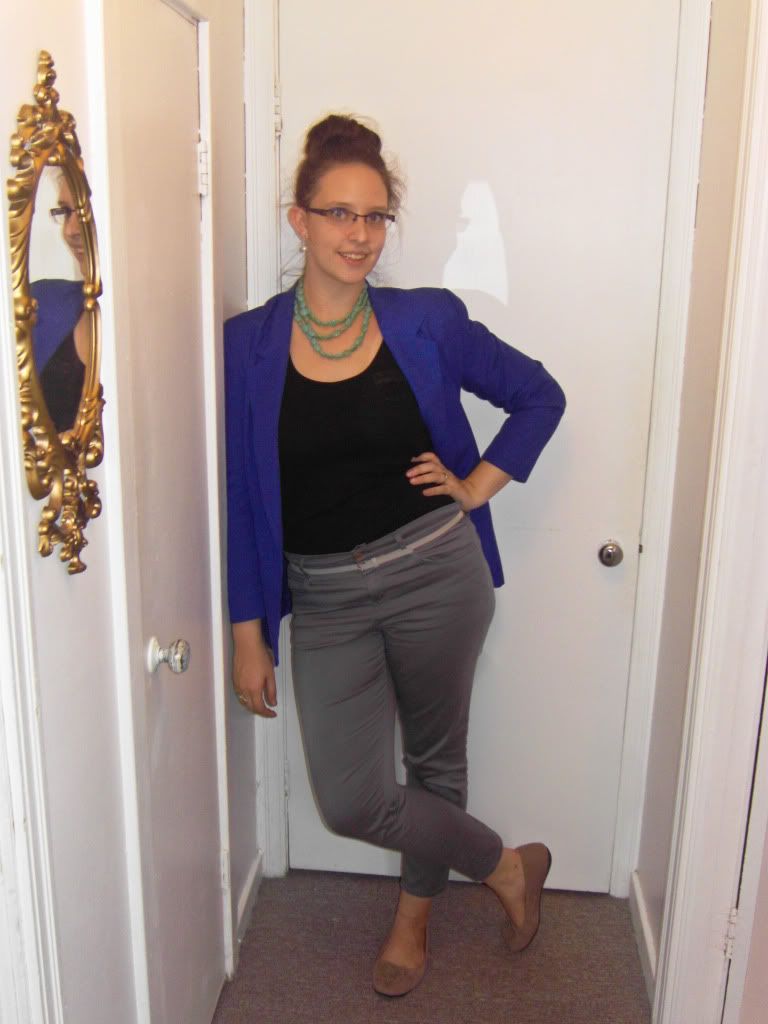 Today was SUCH a hectic day.
Halloween always is.
Classes, then a nice lunch with Liz, then class again!
The wind and rain were relentless today. I REALLY didn't want to disappoint my babes. They were so excited to go out.
We came home, and after praying all day, the rain finally let up.
Only for a half hour, so God told me to go while we had the chance, and we did.
We got about 20 minutes in-until the kids' little bags were full- then it stared to rain again.
Thank you God!
We visited grandparents and aunts too.
Took these few photo amidst the sugar-high children screaming about.
(Though I must confess, I had my fair share too..)
&
I have a surprise for all of you!
There are two special guests on the blog today, that wanted to wish all of mommy's readers a
Happy Halloween..
Everyone, meet my
beautiful Fairy Princess Abigail
, and my
rootin' tootin' Cowboy Benjamin
.
(In case you're wondering, they'll be 3 & 2 years in January!)