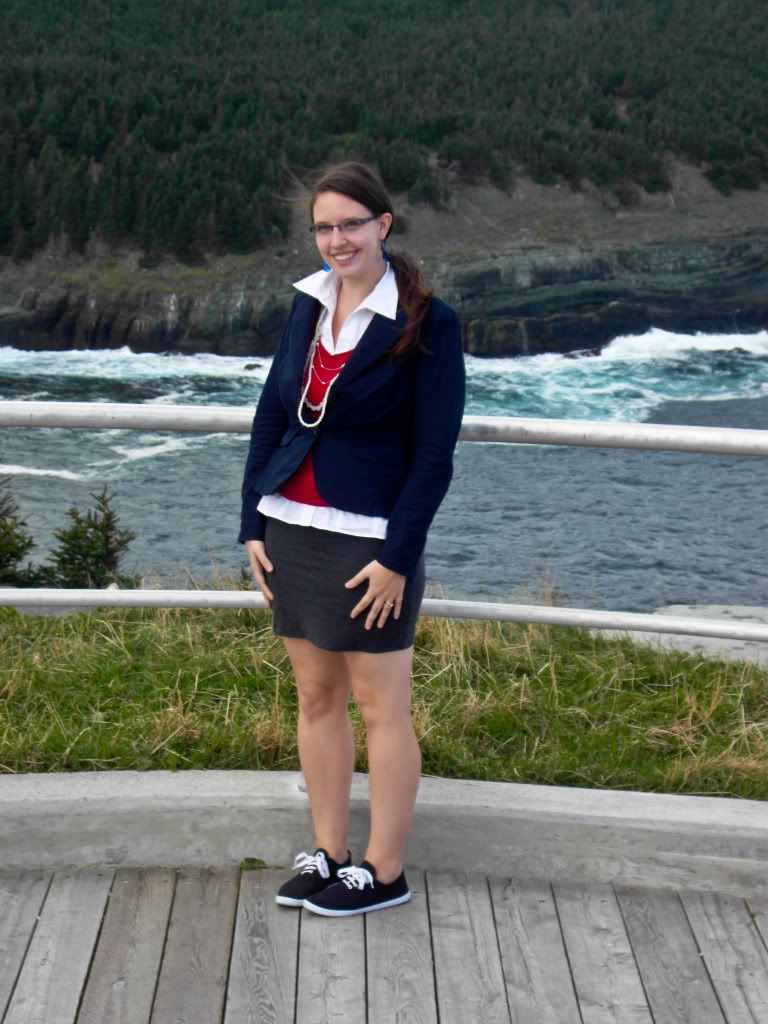 {Outfit Details}
Blazer

-

Thrifted
Blouse

-

(Gift)
Shirt

- Forever 21
Skirt

- Urban Planet
Sneakers

- Forever 21
Necklaces

-

Envy & (Gift
)
Earrings

- Forever 21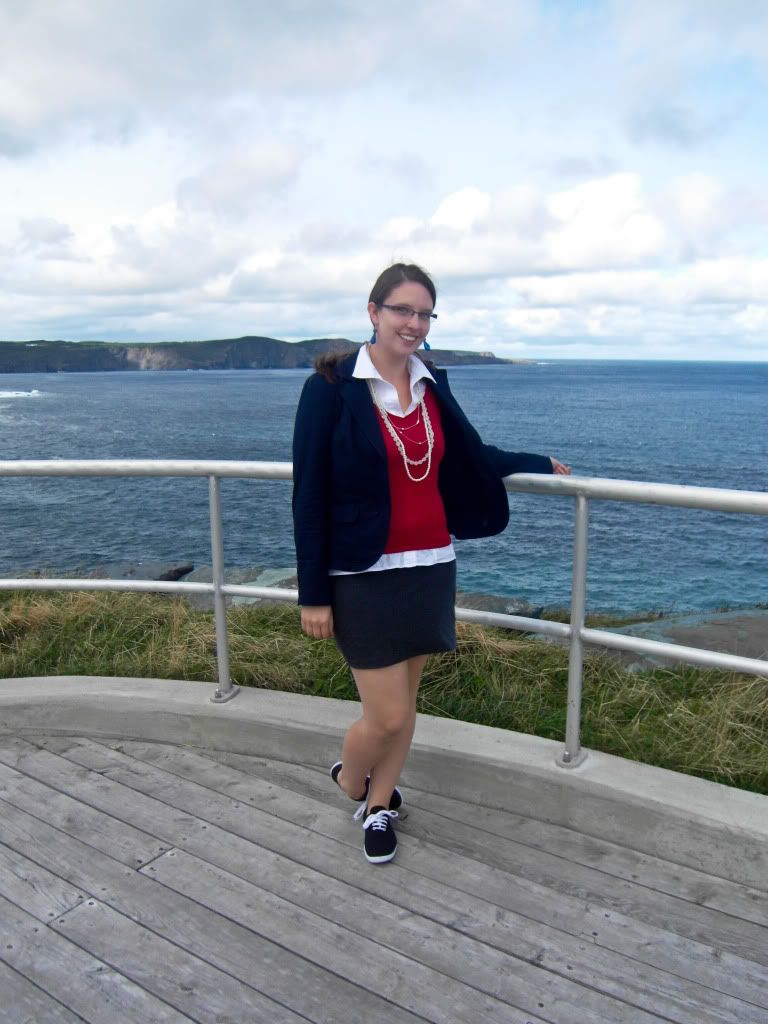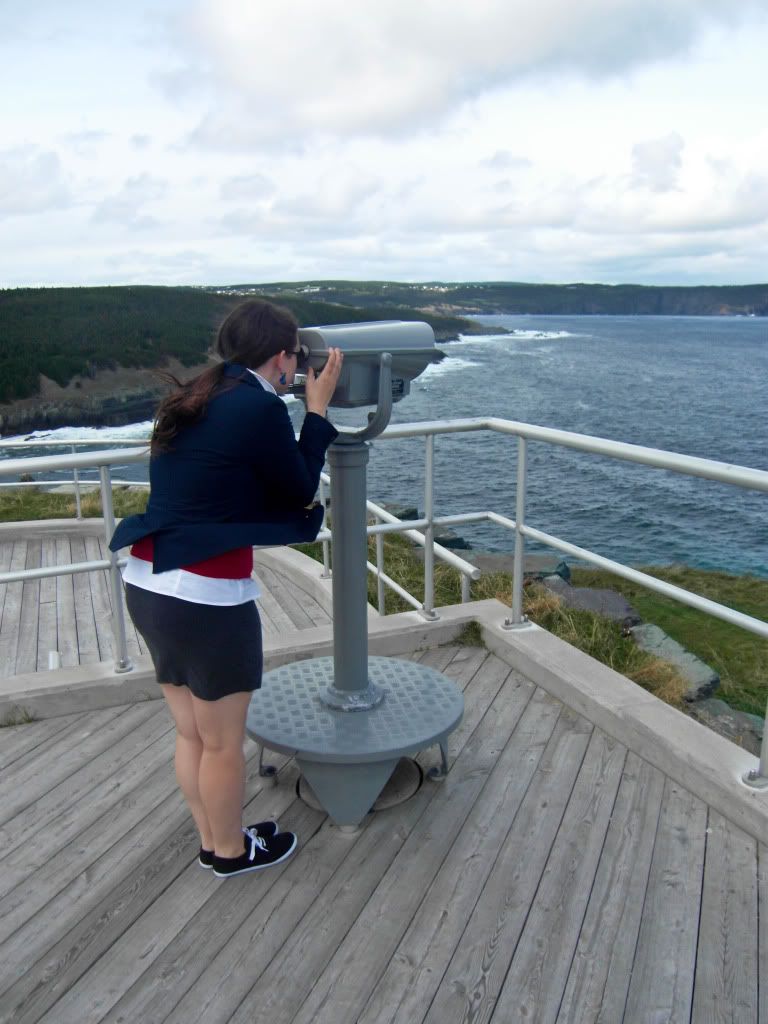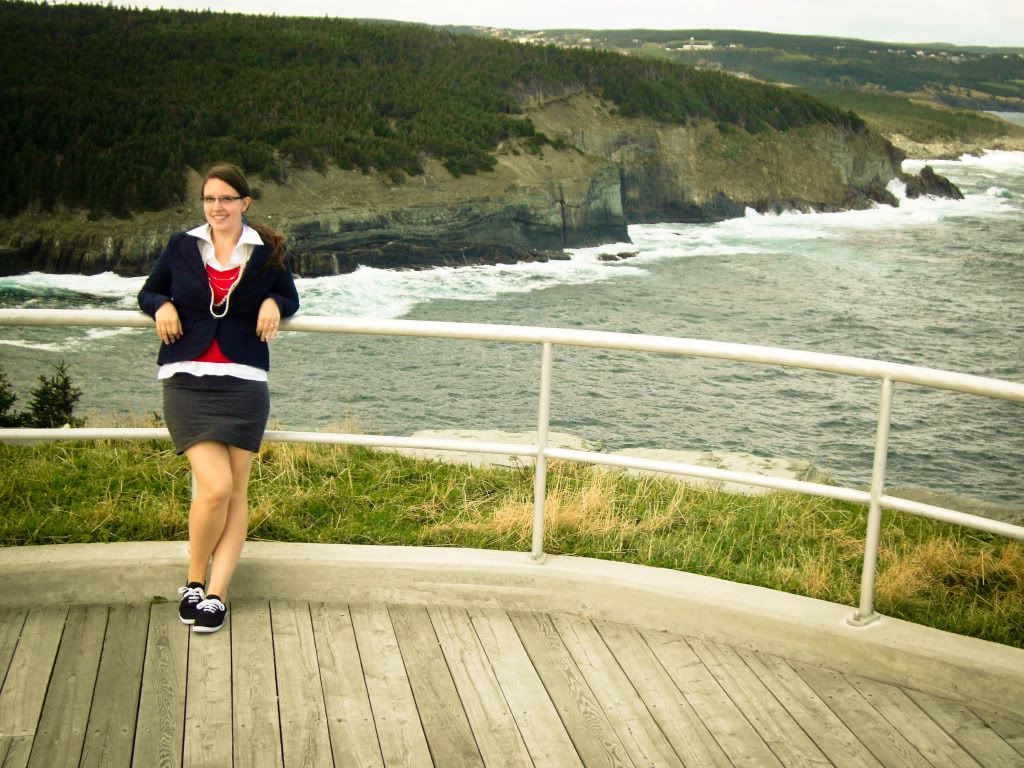 Judging by the nice scenery and my outfit you'd think it was a beautiful, warm October day. WRONG
There was MORE wind then yesterday, plus it was only 7 degrees.
Yeah, we're into the single digits here already.
This is my HURRY UP I'm FREEZING but trying to fake it pose gone wrong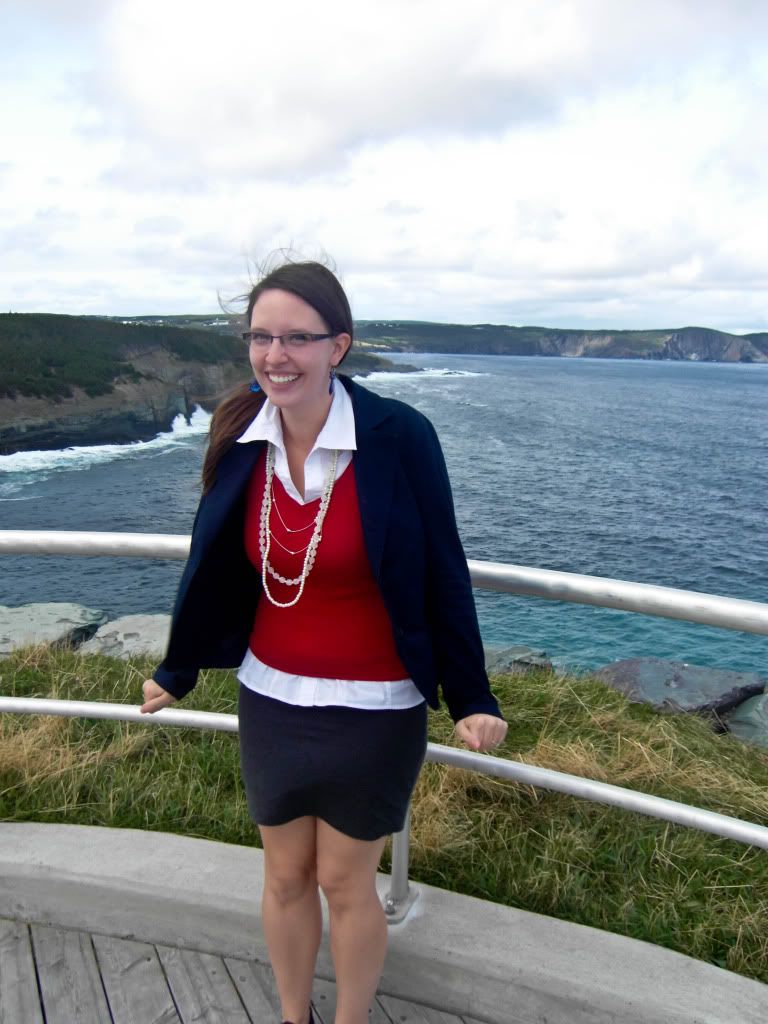 &
For those of you with blogger, have you ever looked at the traffic sources of keywords that were typed in Google that listed your blog url?
Ahem..
'forever 21'

(proud f21 girl!)
'candy striper nurses'

(okay, I wore a dress like that)
'black and grey outfits for photography'

(have I ever work black and grey?)
'amazing life lesson pictures'

(yeah, life lessons on what not to wear sometimes!)
'outfits for muggy days'

(that one I had a title for)
'peacock flats'
(um..? but I bet they'd be awesome!)
'leopard print harem pants'
(cool but getting weirder)
'flat pantyhose'

(what the? is that even a thing?)
'half skirts'
(what is this?!)
'my favorite undies'
(OKAY THAT'S ENOUGH, I do not show my undies.. or wear someone else's favorite ones)
'converse college class ring'
(I love converse, go to university and wear rings? thats a good match right?)
but my favorite..
'crazy people of walmart'

(oh how'd you guys know my secret. fooled ya again ;)