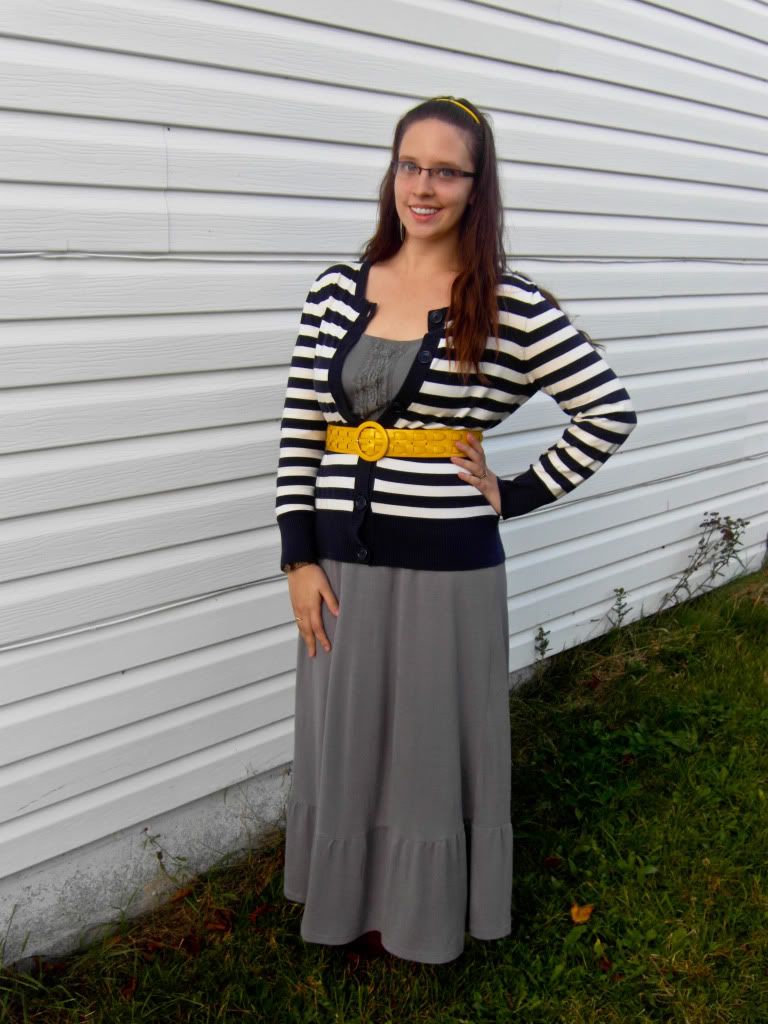 {Outfit Details}
Cardigan

- H&M
Maxi Dress

- Old Navy
Belt

- Thrifted
Headband

- Forever 21
Boots

- Spring
Earrings

- Ardene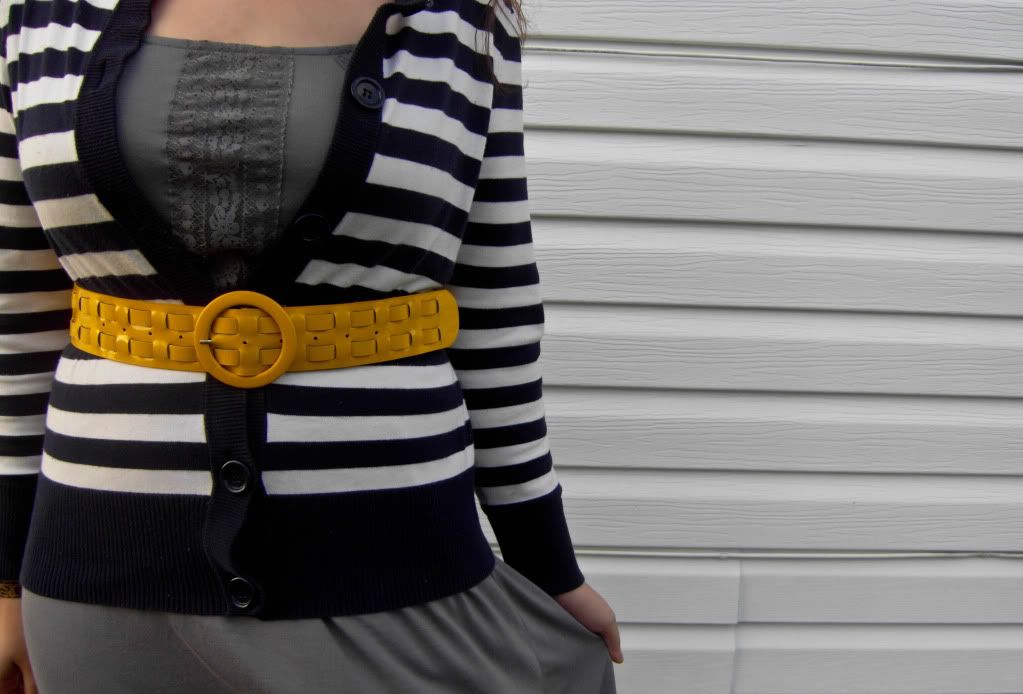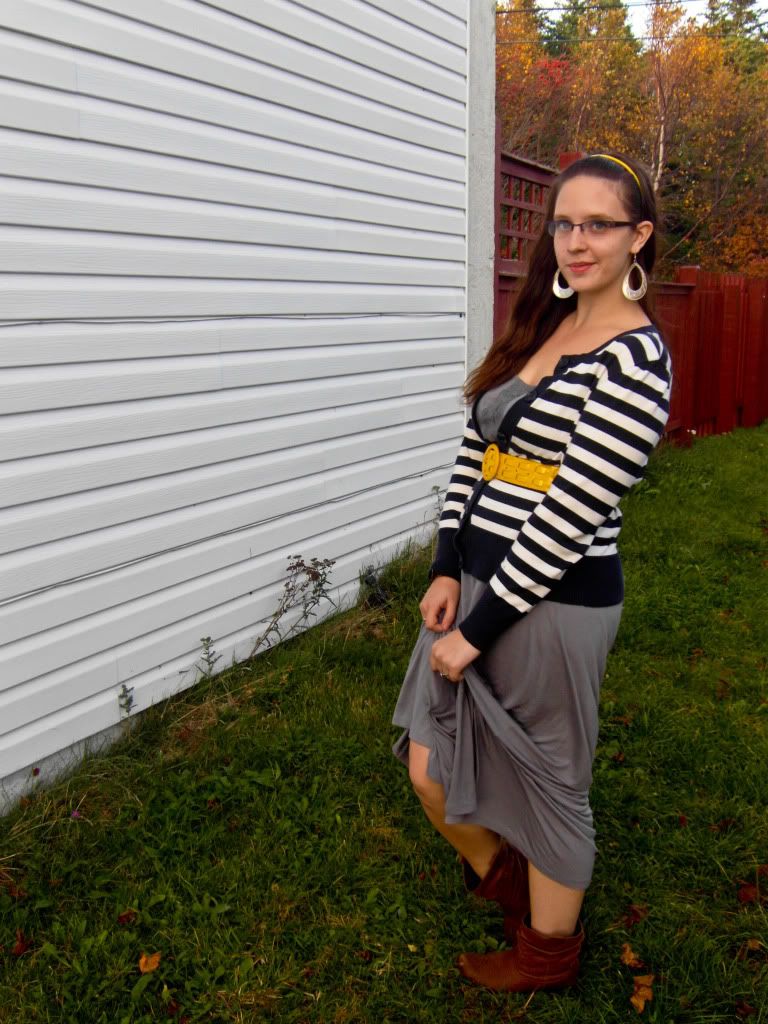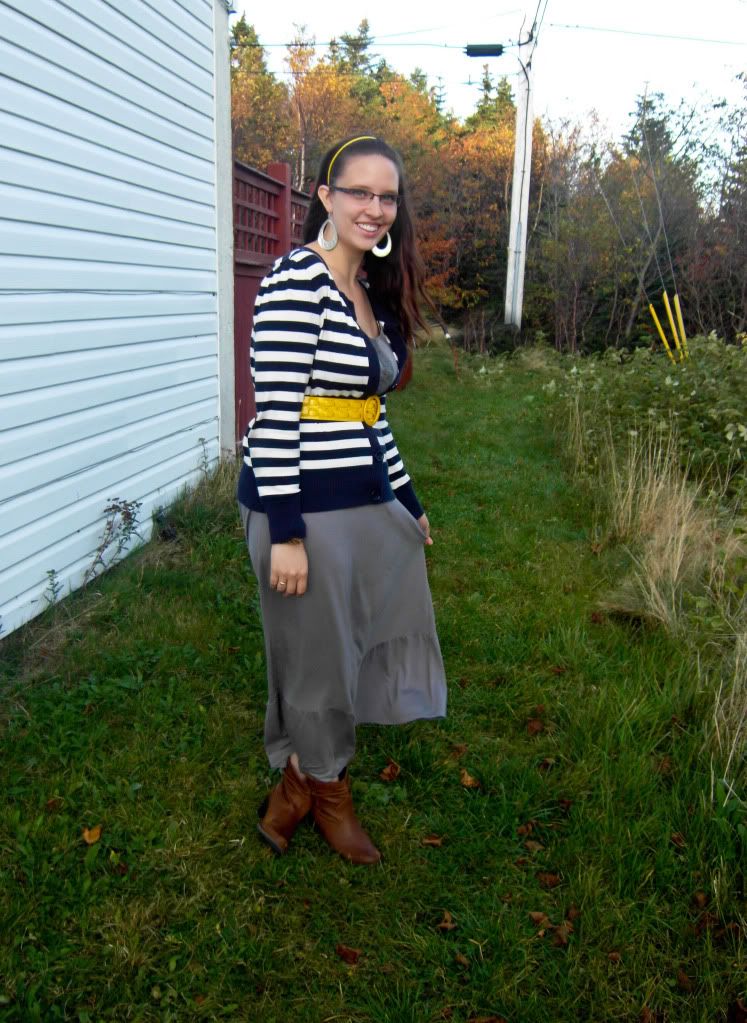 I'm totally feeling better today :)
Thanks for the love yesterday, I know I'm still getting my own personal 'niche' here, but I'm excited to share with you all my plan for the new year in regard to this blog!
But I'm going to keep you in suspense for a little while longer, my way of making you come back? ;)
Okay, this was the outfit that I originally had on Saturday, but changed into this one.
I liked the navy/grey combo better that day, so I wanted to keep it for a day where I wasn't stuck in the house.
I did a take on my own take.
Did that even make sense?
I'm kind of torn now on what I actually like better. They're basically the same outfit, but with pieces and colors to make it their own in a different way.
Did that make sense either?
What do you guys think..
Grey or Khaki?