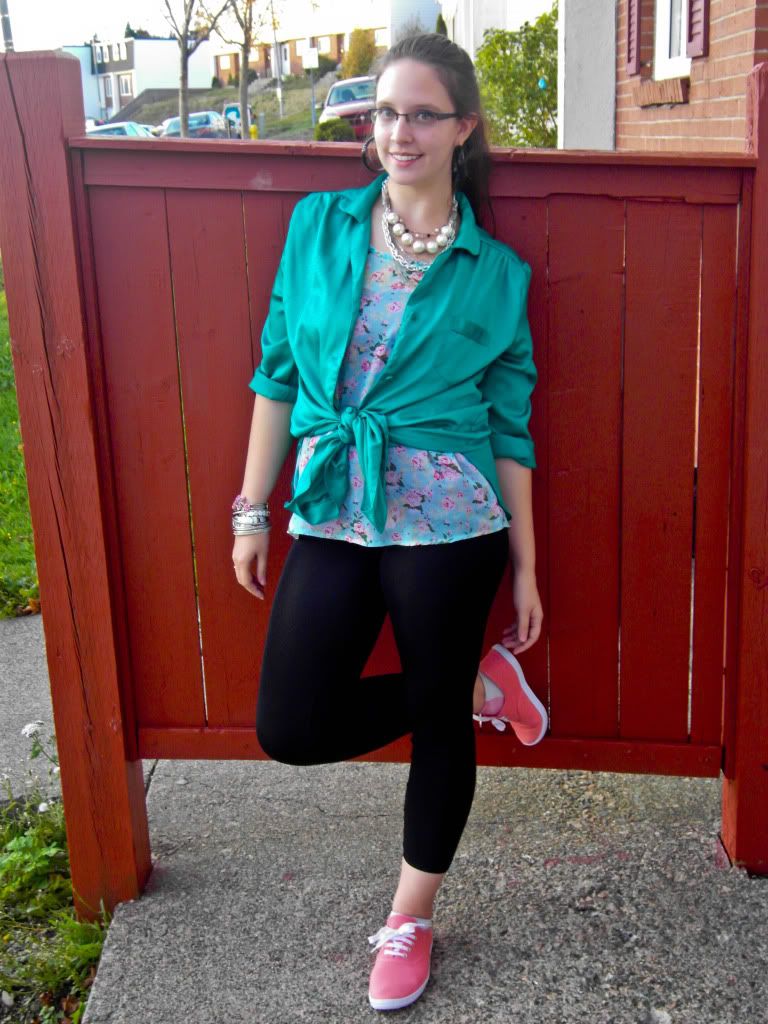 {Outfit Details}
PJ Top

-

(Gift)
Tank (Underneath)

- Forever 21
Floral Tank (Over)

- Urban Planet
Leggings & Sneakers

- Forever 21
Necklace

&

Earrings

- Ardene
Bracelets

- Forever 21 & Vintage

(Gift)
Flower Cuff

- Claire's
Watch

- Avon

(Gift)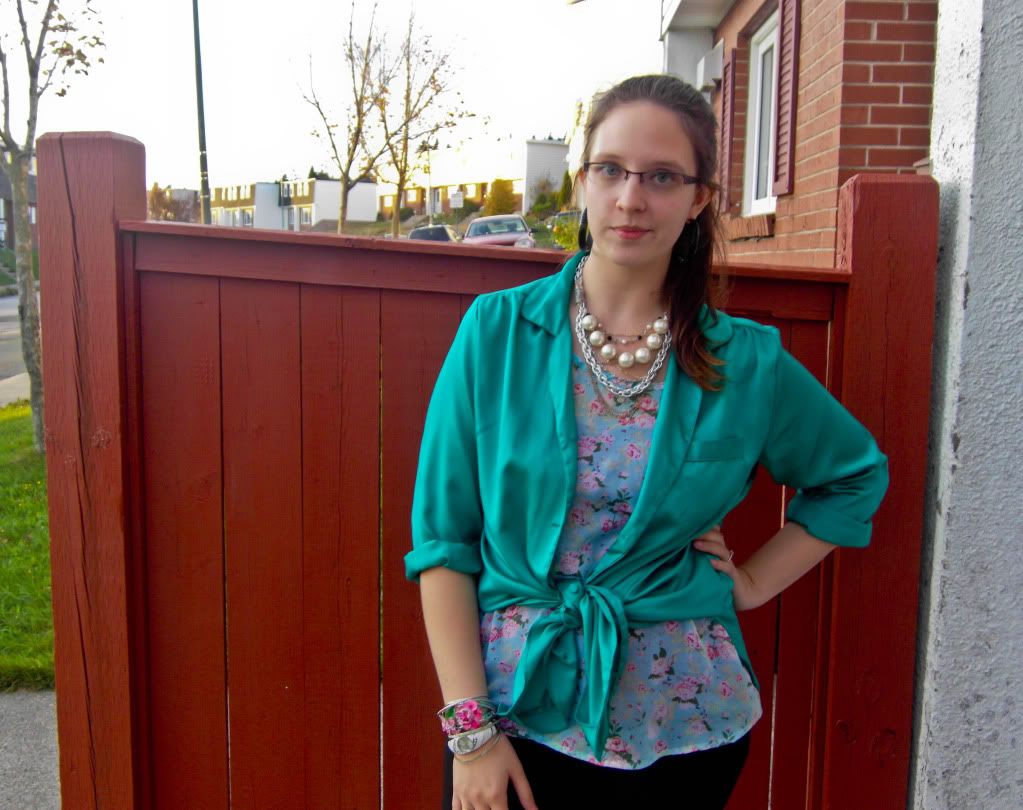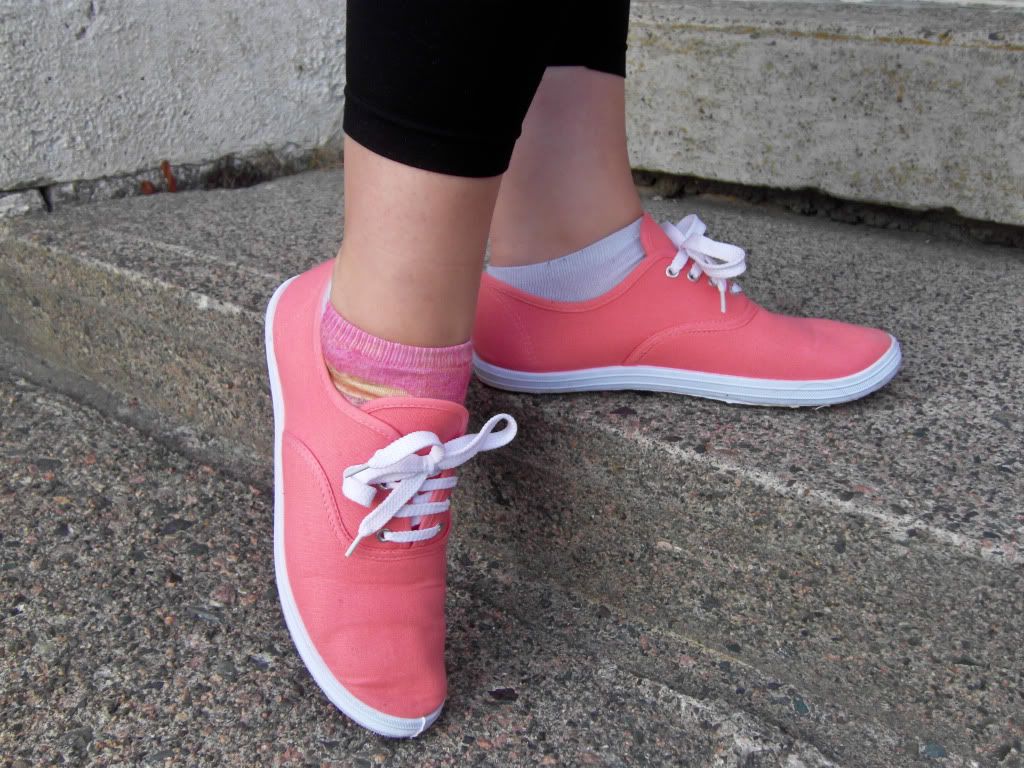 My friend and I were talking about what people who live in the dorms usually wear on campus. There's the good, the bad and the ugly.
But this new thing I can't even classify...
Apparently something is trending in the dorms...

wearing big, thick, wool, colored socks with Birkenstocks.
I love my comfy sandals just as much as the next person, but I wouldn't try to incorporate them into fall with wool socks.
Okay, maybe it's a comfort thing, but honestly all I can say is "I don't understand."
I almost fit into the 'dorm attire' look today.
[ I tried to spruce it up with accessories and floral to distract you]
Sneakers?

Check.
Leggings?

Check.
Pyjamas?

Check.
Wool socks and Birkenstocks?

Nope

, thank God.