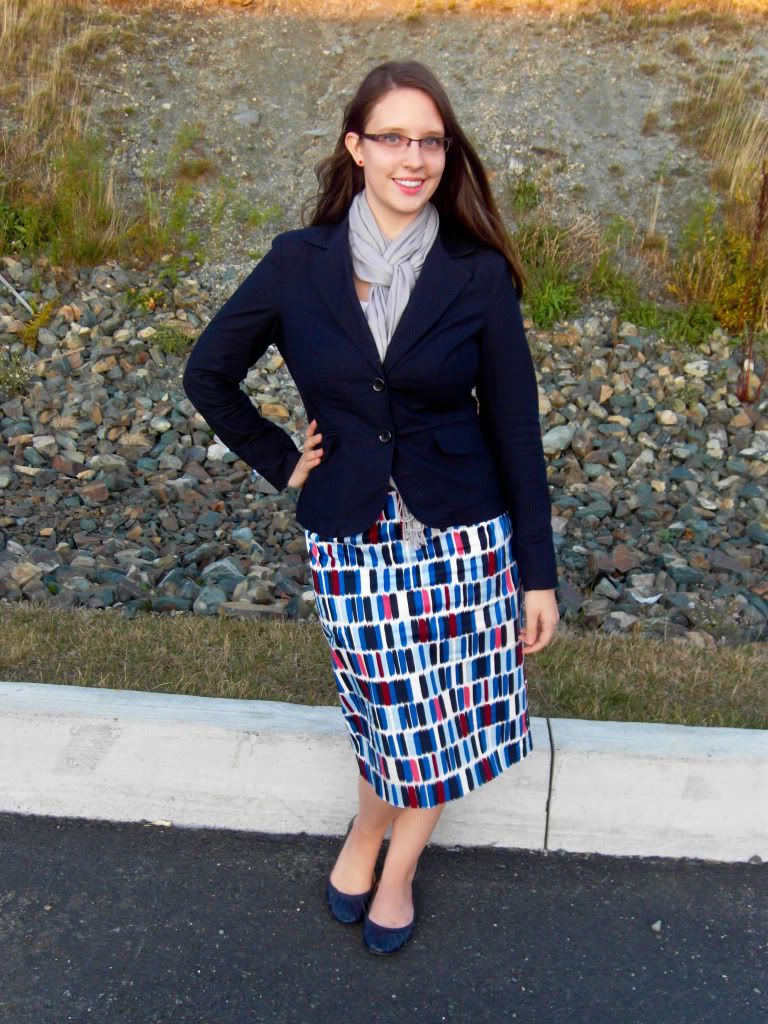 {Outfit Details}
Blazer

- Thrifted
T-shirt

- Walmart
Skirt

- Vintage, Model Citizens
Flats

- Go Jane
Belt

- Ardene
Scarf

&

Studs - Forever 21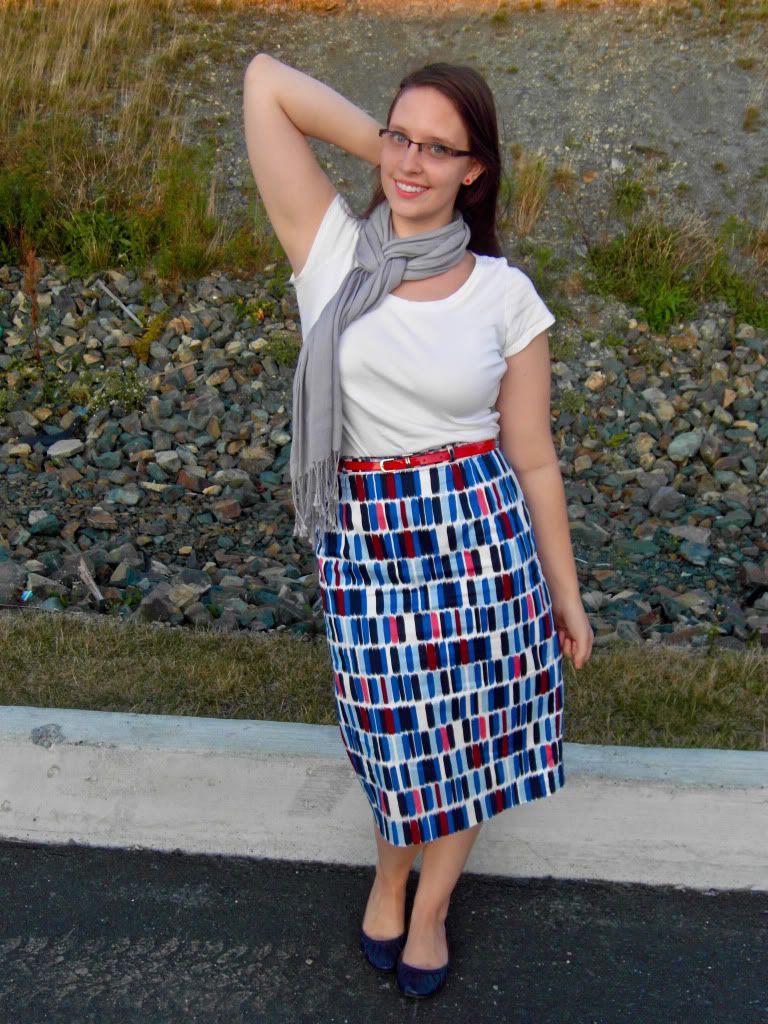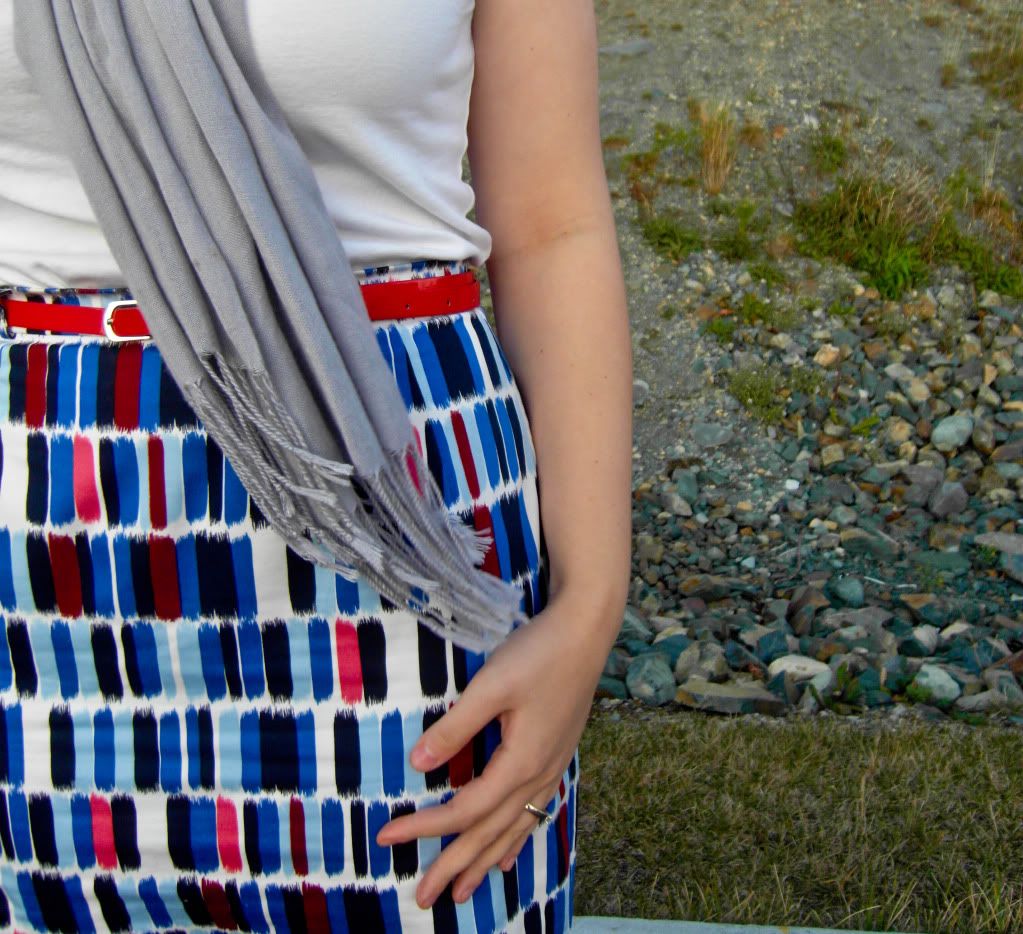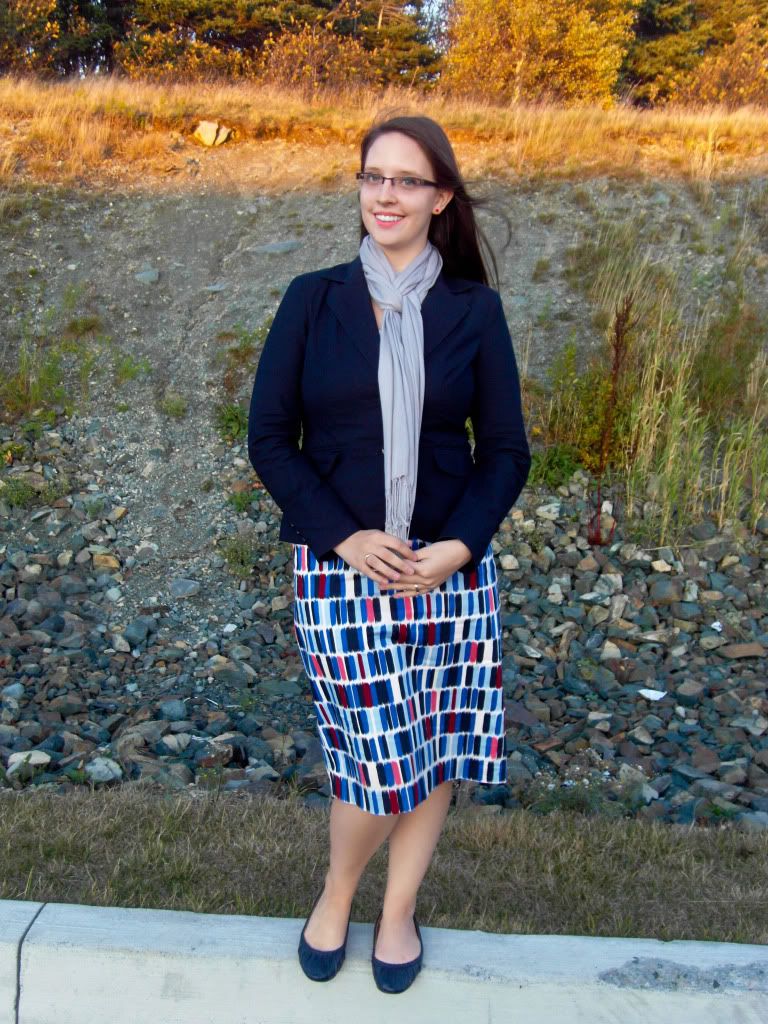 Remember when I wore this skirt
this way
?
Well I got a few requests on the blog, and by friends that I should remix it with a white top!
So voila! And I do like the white better!
I didn't realize I had paired flats and a tee with both until just now.
Maye the 3rd remix will be with heels & no tee?
I'm starting to organize my head and get concrete ideas for updating the blog post wise come Christmas time.
As I've said before, I've been talking it over with a few people, and they like the idea.
Now that I know I can commit to this blog
(I've never been so steady with online posting in my life!)
I feel like I can take it to the next level --- where I had always intended it to go.
Stay tuned, as always
:)
much love!