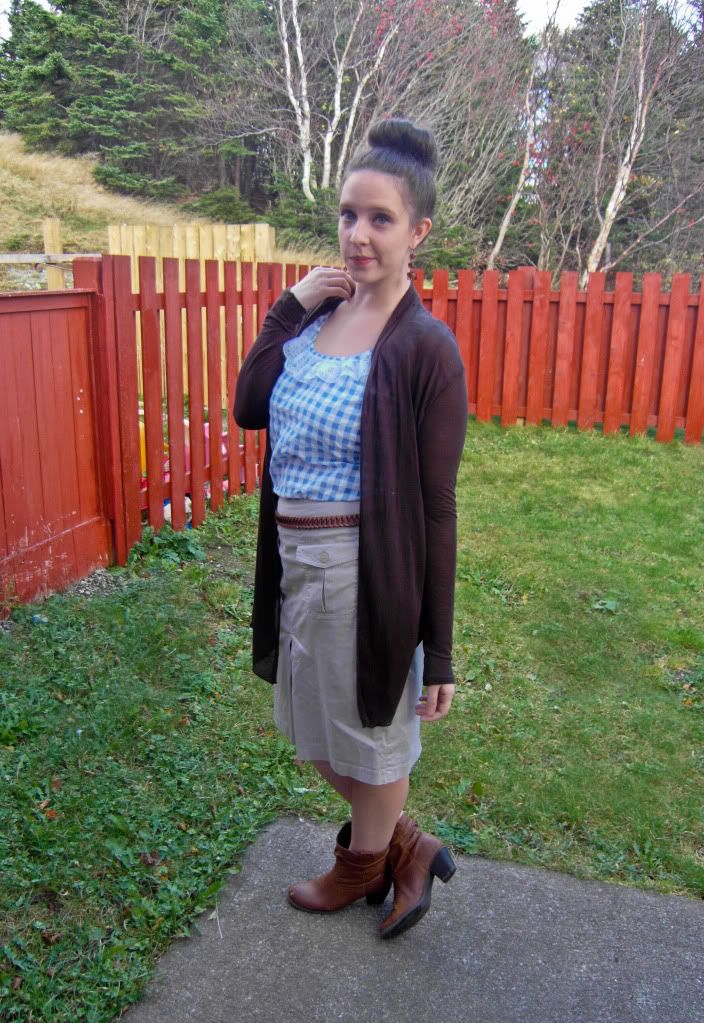 {Outfit Details}
Cardigan
- Sirens
Top
-
DIY
Skirt
- Reitmans
(Gift)
Boots
- Spring
Earrings
- Forever 21
Belt
- Urban Planet
I must have said it a million times by now but I am ecstatic to say that I am going to be blogging a bit differently come Friday!
That's all you get.
I'm soo close and can't believe I've waited this long!
If you know me in person, you know that when I want something, or need something done I HAVE to do it the day of or ASAP
This girl lacks, patience I tell ya. But hey, I'm workin' on it!
Tomorrow the kids and I are going to a Halloween party, and instead of thinking of a costume I'm trying to think up an outfit that won't be ruined by
A:
multiple children and their drinks
B:
my children's love for cheesies, thus cheese fingers
C:
any other food that might cause stickiness or stains on mama clothes.
I have the most perfect outfit in my head...but all I can seem to pair it with is white pants.
Can't get them out of my head..must resist urge to wear white pants.