{Outfit Details}
Dress

-

Thrifted
Skirt

-

Self-Made
Wedges

- Payless
Belt

- Ardene
Scarf

-

(Tied around bun) Vintage (Gift)
Necklace

- Ardene
Studs

- Forever 21
Watch

-

(Gift)
Rose Bracelet

- Claire's
Black Bracelet

- Forever 21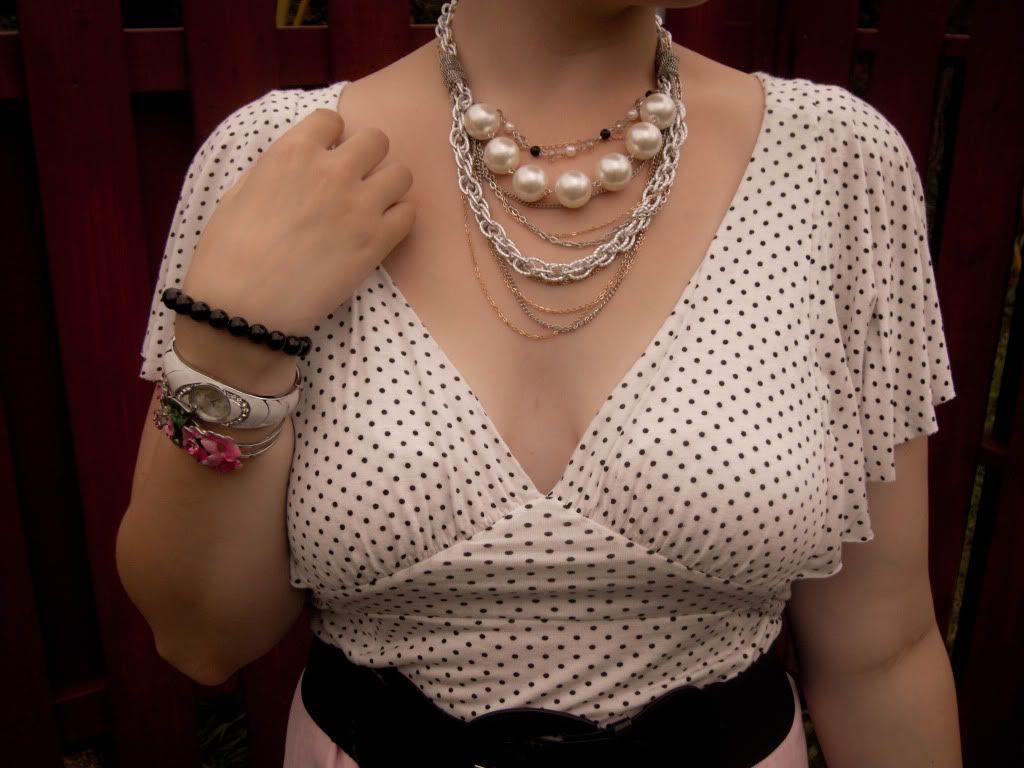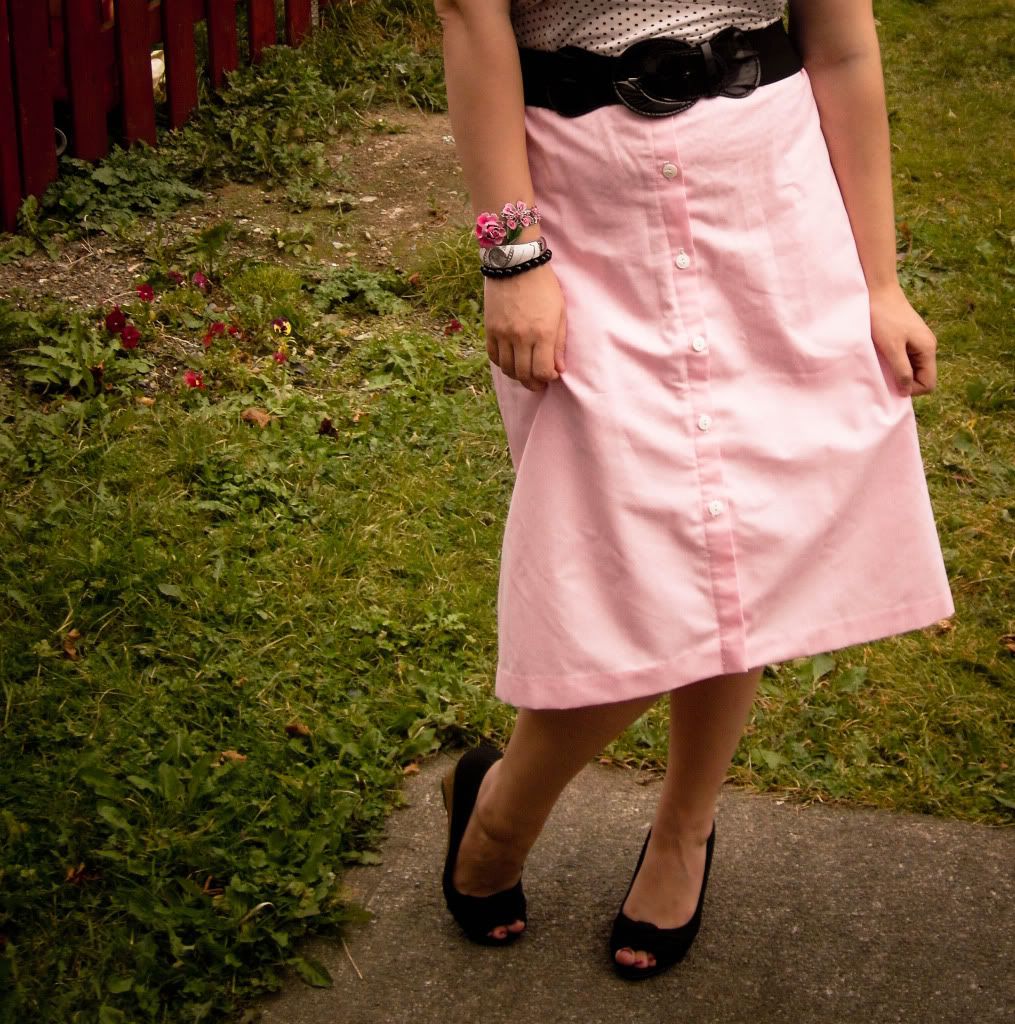 I wanted to see if my hair would 'crimp'? Curl? Wave? Whatever is it that happens after you braid your hair wet, then take it out the next day.
Since wet braids drip all over the back of your shirt I put it up in a bun, tied with a silk pink scarf for extra girly-ness.
It didn't stop there, I put on a polka dot dress, then figured I needed more pink, thus the skirt I proudly made :) I even wore a watch!
Added some faux pearls and I was ready to go! ... in the backyard & on skype with my mom.
I tell ya, I made up the saying
'
all dressed up and nowhere to go
'
.