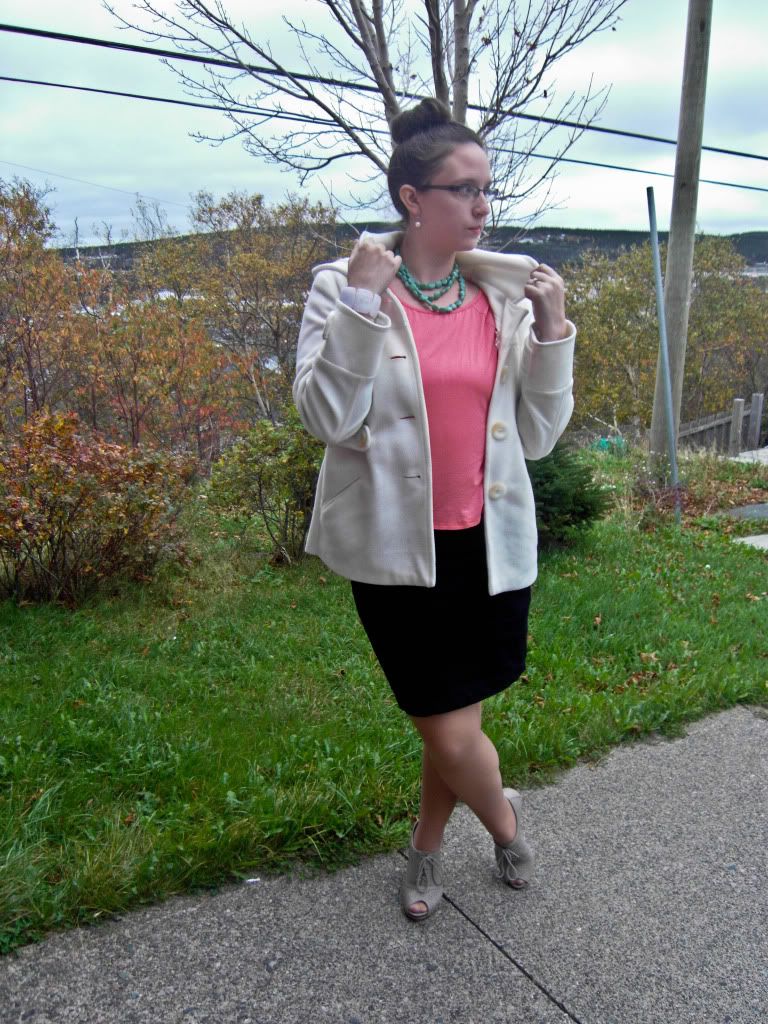 {Outfit Details}
Coat

- Forever 21
Shirt

- Winners
Skirt

- Forever 21
Shoes

- Payless
Necklace, Earrings and Bracelet

- Forever 21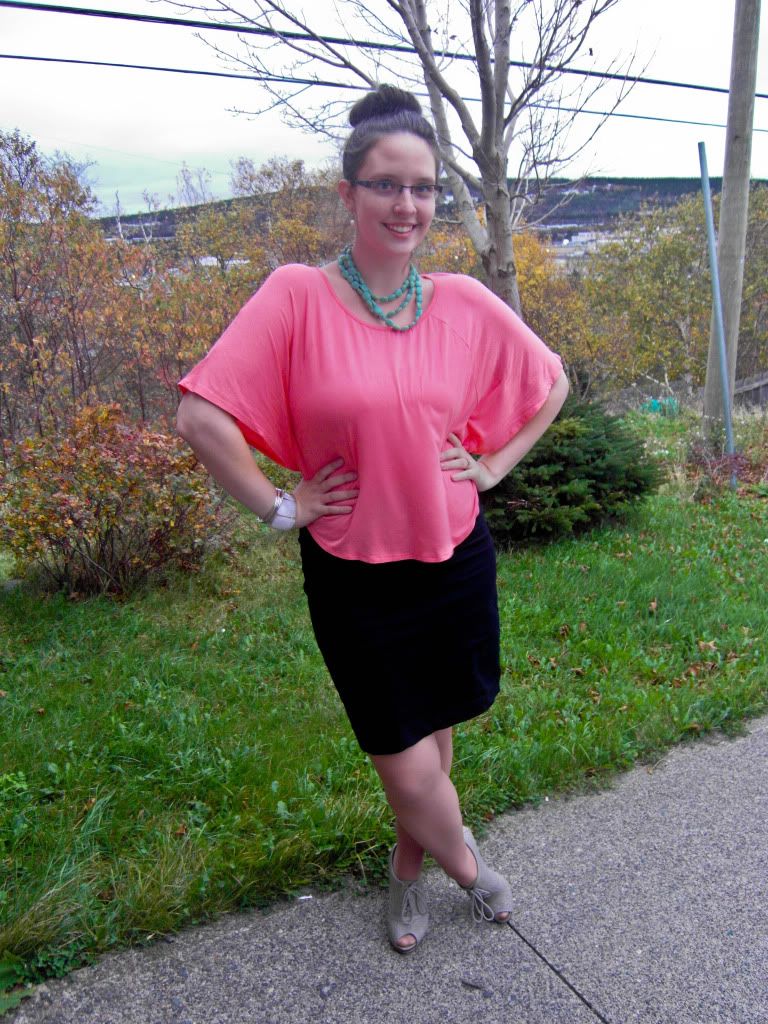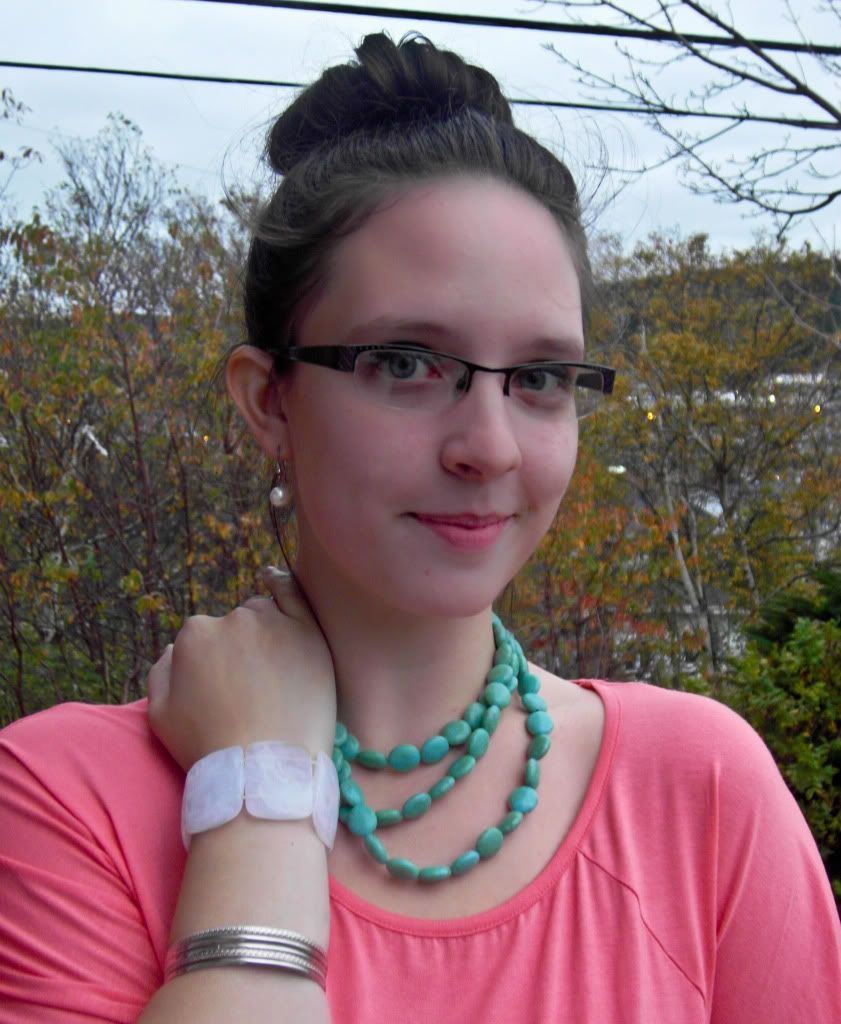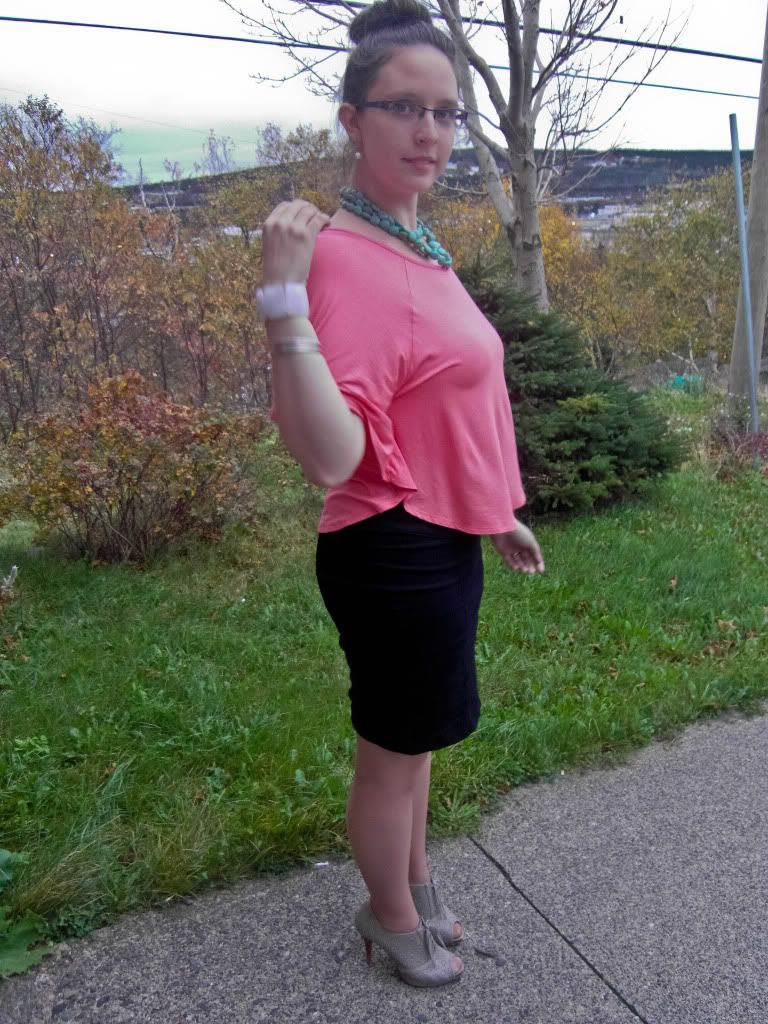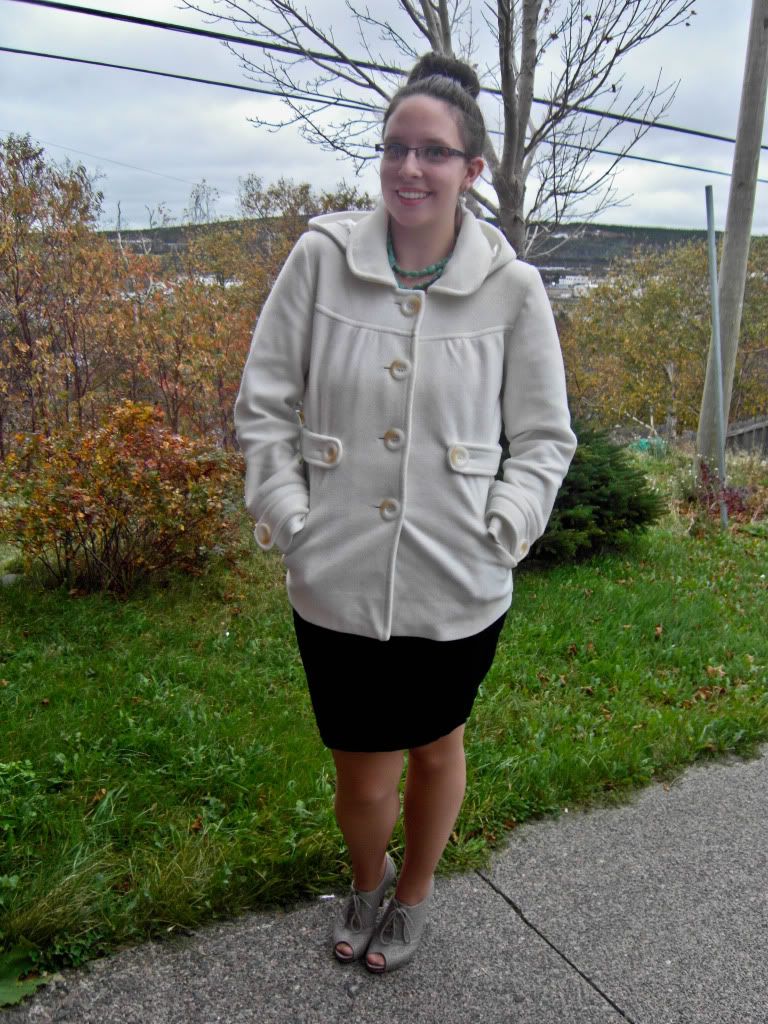 Guys, you're all the best! Thanks for all the feedback and love on yesterday's boots!
I can't believe this is my 91st blog post. Time FLYS when you're doing something you love.
I feel the same way towards work lately. I'm starting to see that I'm actually being helpful and am contributing to the faculty! Its so cool.
Along with that, I've been sort of obsessed with certain things lately...
+ work
+ loose, billowy tops
+ reading novels
+ (of course) my boots
+ leggings
+ my sock bun hairstyle
+ and chocolate..
"If you crave chocolate, it doesn't mean your body has a chocolate deficiency, although I think most people would prefer that. Chocolate is high in magnesium."
Magnesium deficiency maybe? I've always had low iron too.
Hmm where are those multi-vitamins.
[
PS,
I've been trying to 'open up' without opening up? Trying to write more about myself to be connected with you guys a a deeper level than clothing, but not giving away too much that I don't want to. How am I doing? And going from topic to topic is natural for me, haha. I can say ten thousand things in ten minutes.]