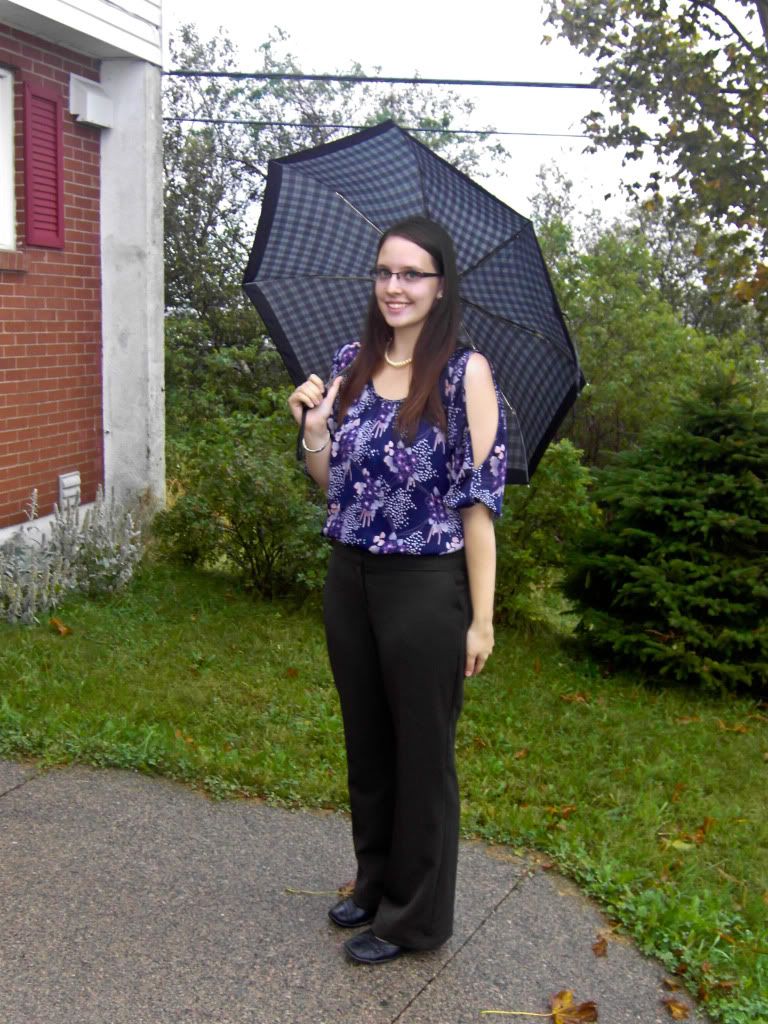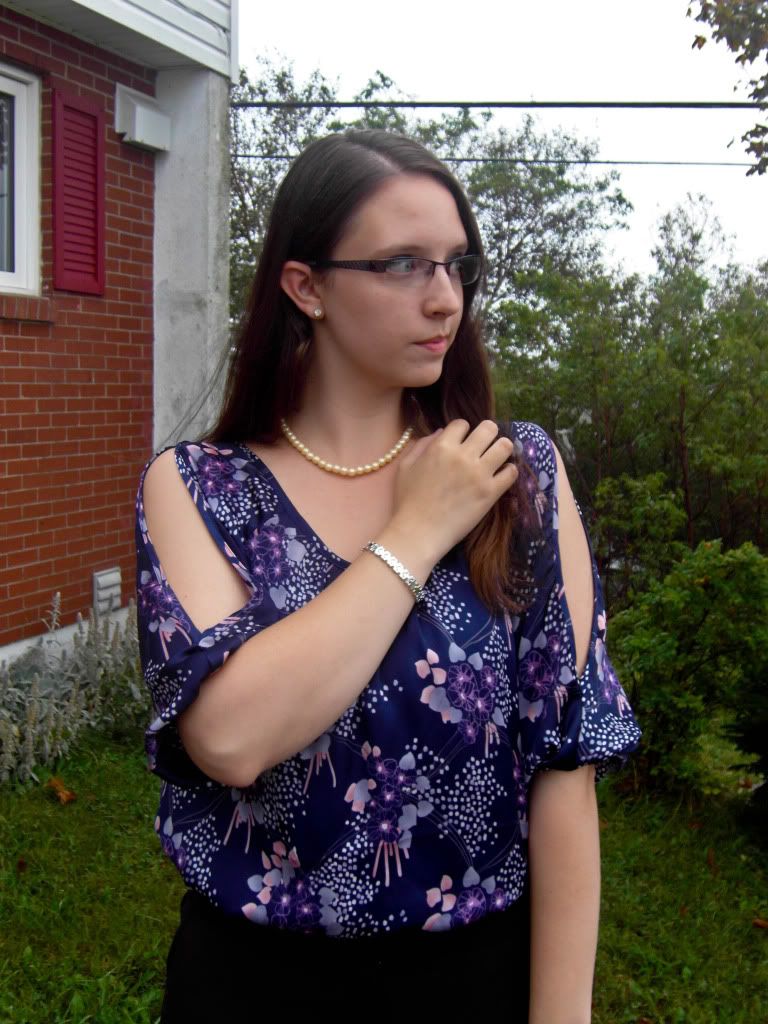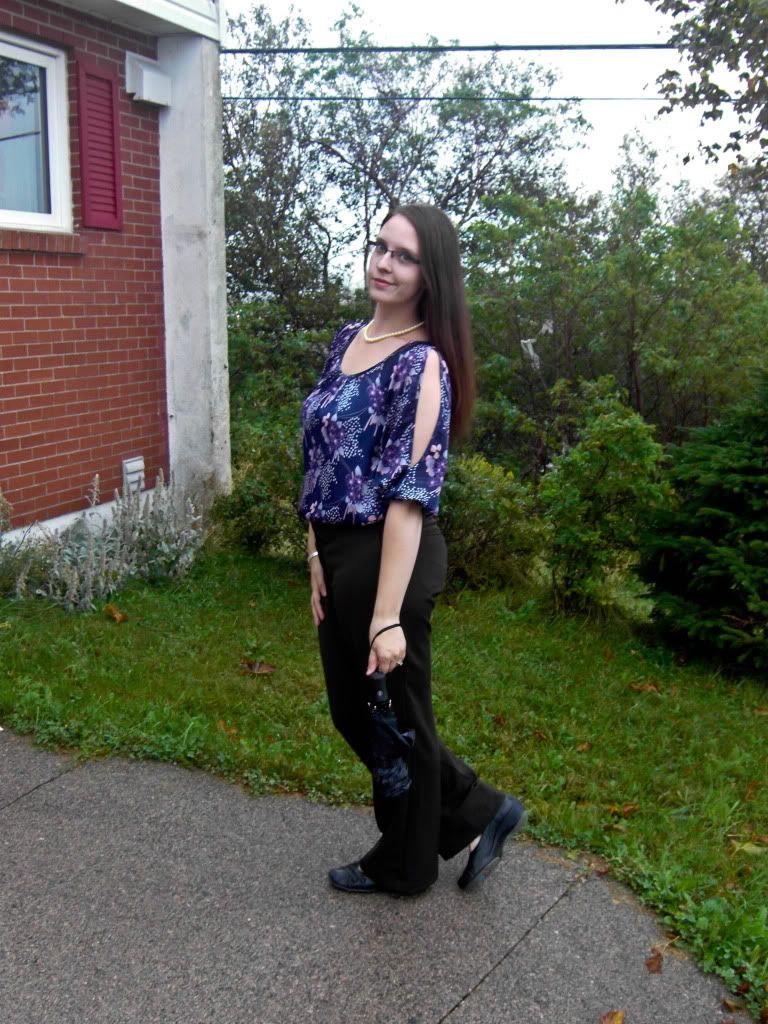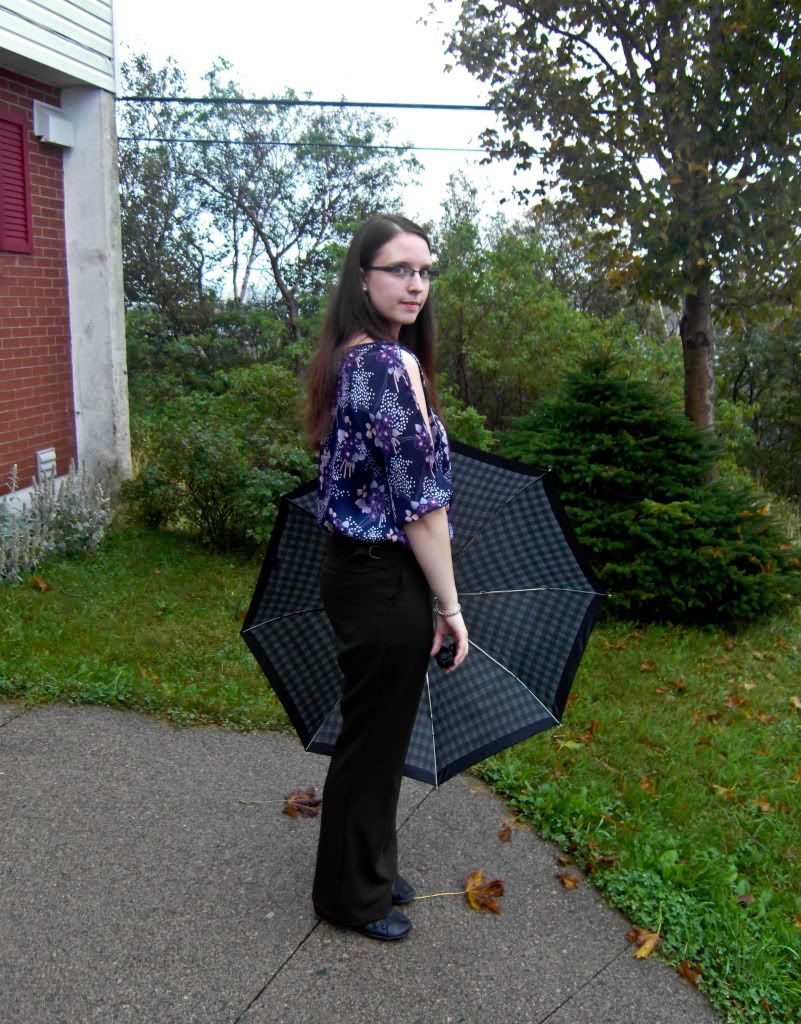 There's a few things that I think of when I look at this post. . .
I always save pants for rainy days.
These 'trousers' as my nana calls them fit me

MUCH

better than the last ones..
(and yeah, let's not link back there)
What the heck is up with the bottom color of my hair?!
And I know I should be wearing heels, but couldn't justify them walking to and from work, in the rain, as well as running around the office.
As per usual, I threw on my leggings with this top and a belt to go to the bank/mall after supper. Maybe I should take one or two pics of my 'transitions' for errands? I usually just change the bottoms though.
What do you guys think?
Bought a few things at the mall tonight, you'll see some pieces soon :)