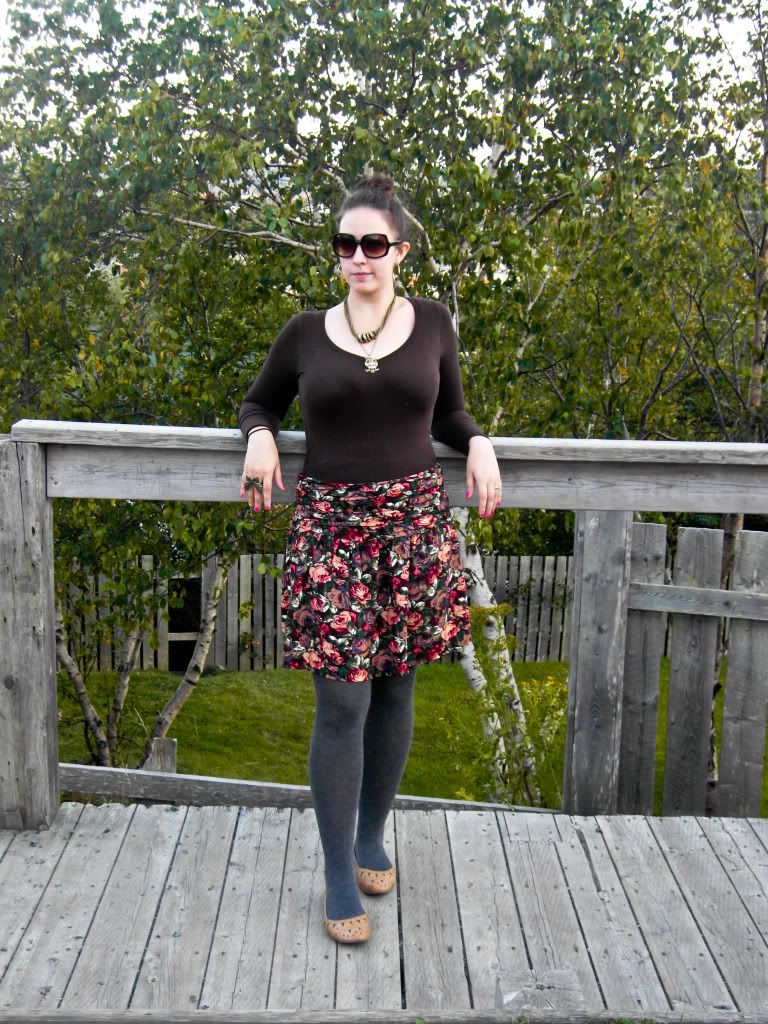 {Outfit Details}
Top

- Forever 21
Skirt

- Suzy Shier
Knit Tights

- Thrifted
Flats

- Go Jane
Necklaces

- Ardene & Suzy Shier
Butterfly Ring & Hoops

- Forever 21
Sunglasses

- Forever 21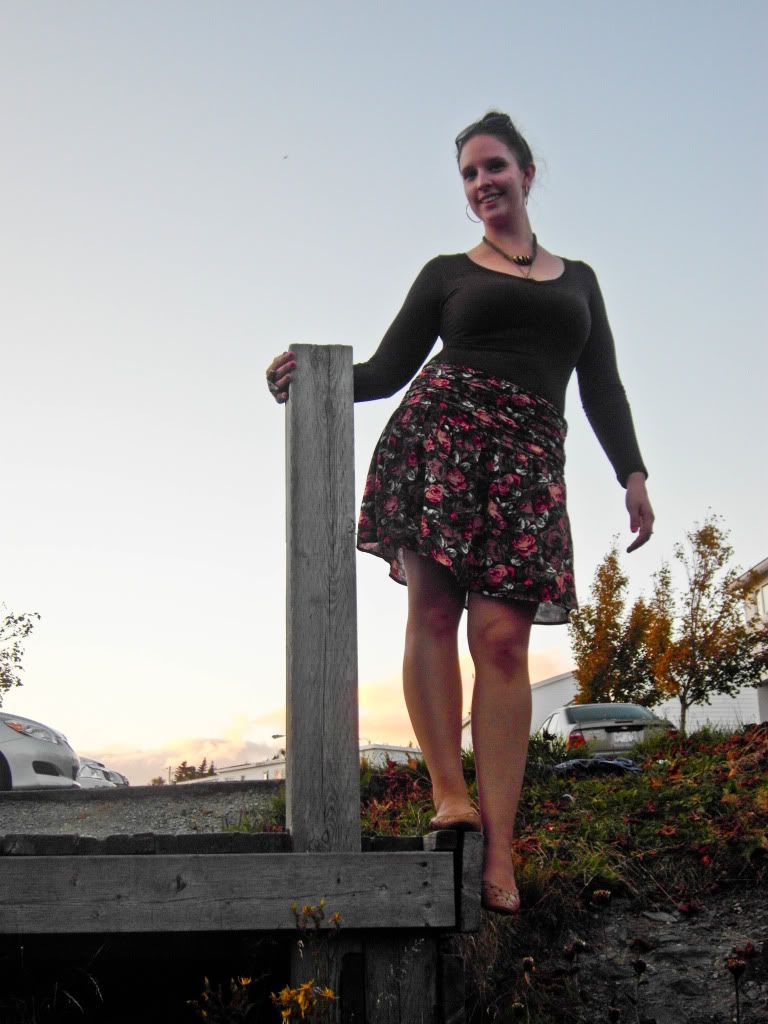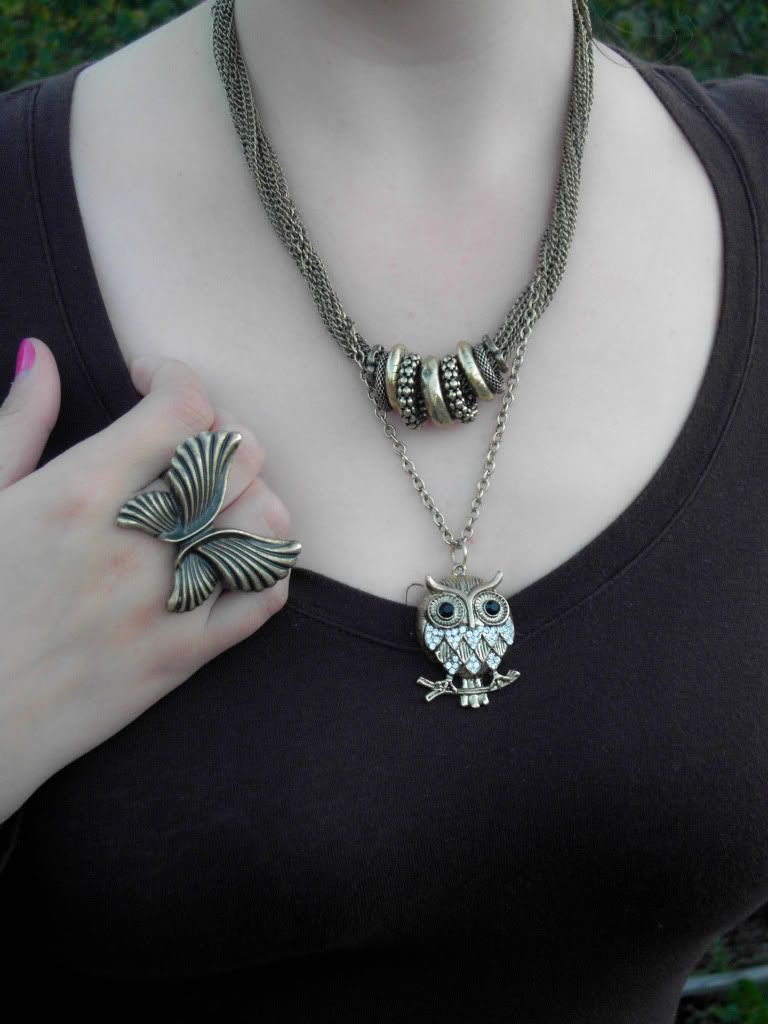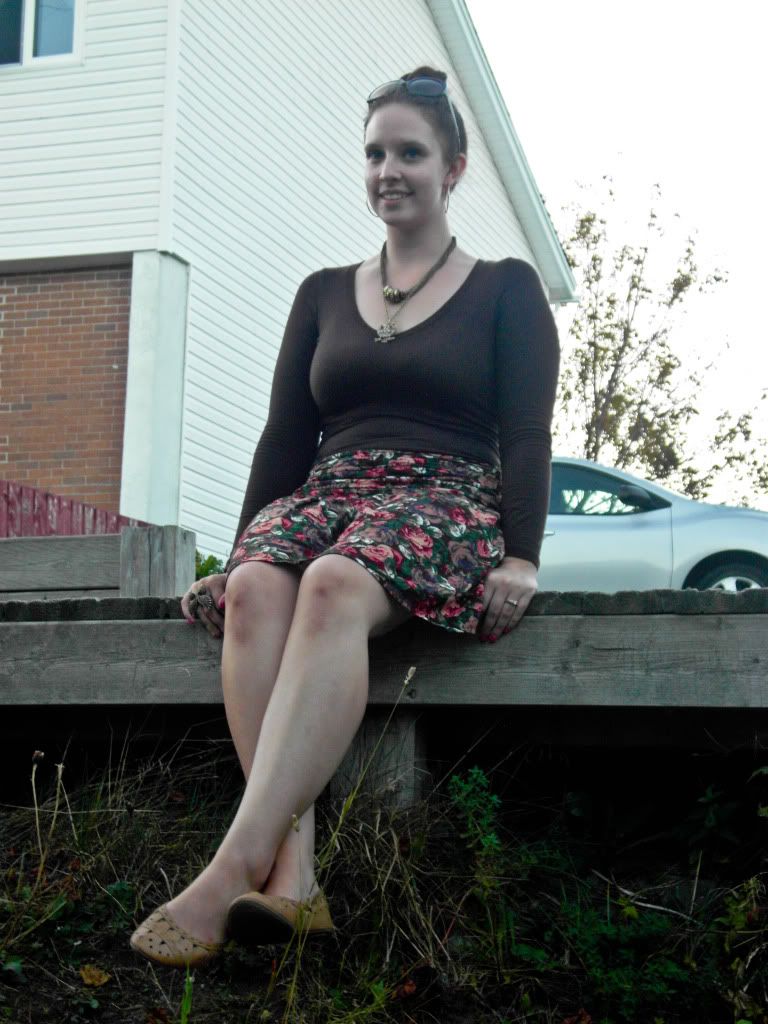 Hey guys! Hope your Monday was good. Mine? Well, you can look at the quality and location to tell that. Everything seemed to be going great until I hit 4pm, then it seemed to be madness. Hence the crappy 'by the house' pictures as I call them.
But I'll have it known, we're renting.
I have BIG expectations for my first home...expectations that will abruptly take a nose dive when I hit reality of the housing (I digress, but let's save that house post for the future!)
On a good note, this is my first 'remixed' outfit consisting of
this skirt
and
this top
.
I'm pretty pleased at how I took those items and made this outfit totally different!
I did however, had to take my tights off halfway through school because they were warm and itching me...and it looked like I was scratching my bum (it was my thigh okay!?)
I decided to show what the outfit looks like with and without them :)