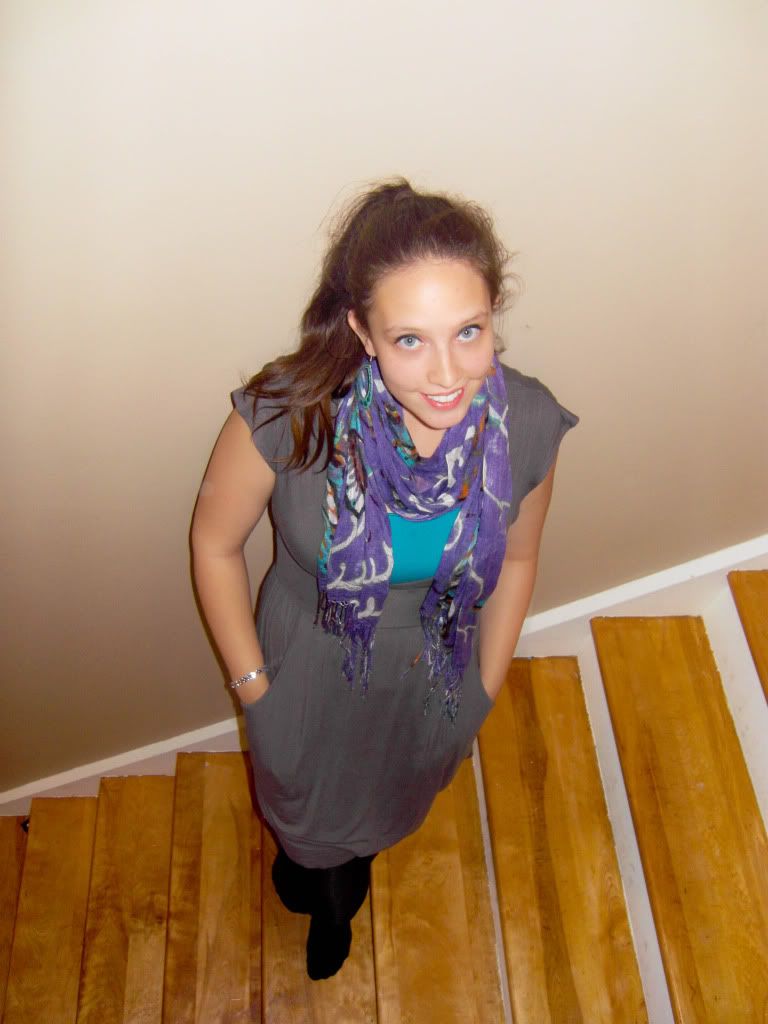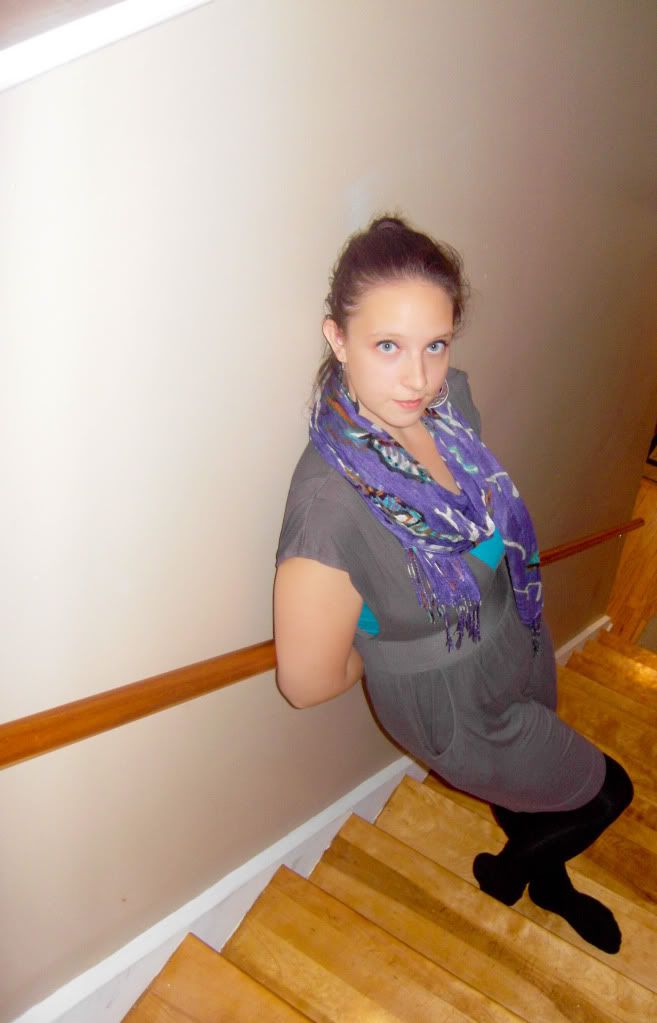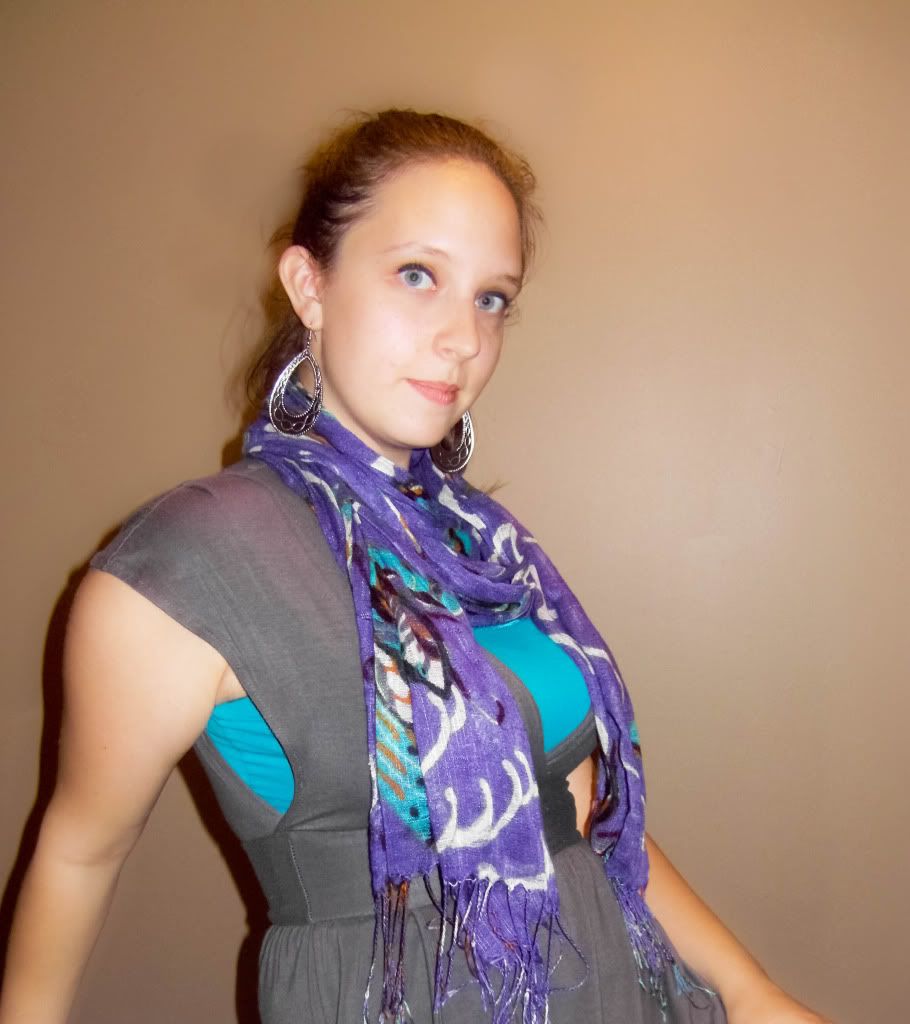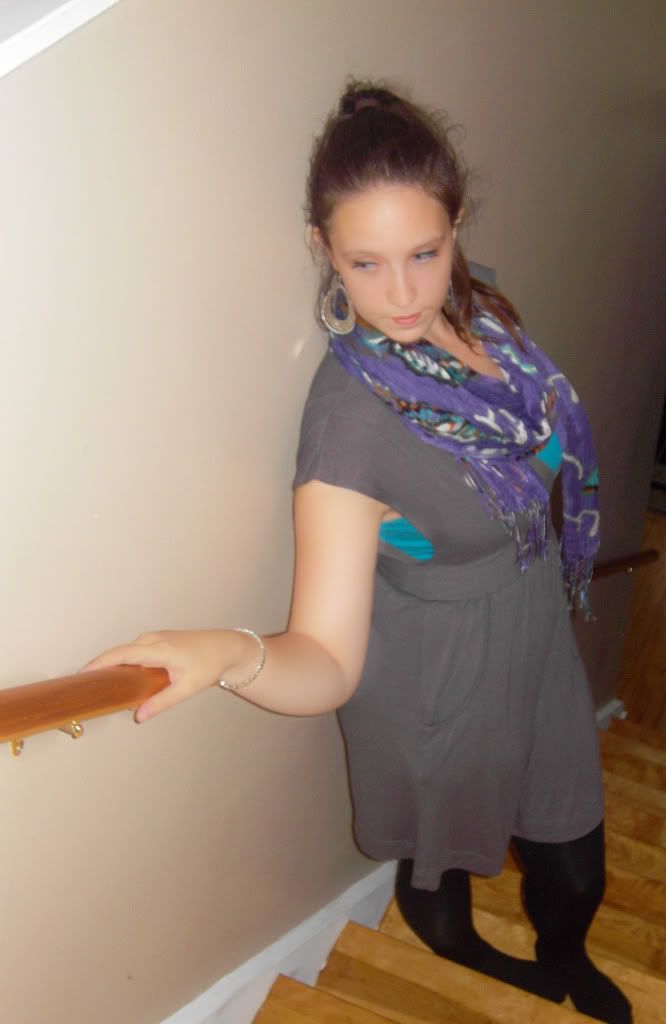 I was told by a 'certain someone who gave birth to me', to never take pictures on the stairs again. I was told to always wear a belt with this dress.
I am the new employee of the School of Pharmacy for my job placement though I'm pursing Education.
Told the rain where to go and walked to school.
In the boots I wore here.
(Not wearing them in this post= more rebellion?)
Totally rebelled today.
Oh yeah, you catch that third thing? I got the placement! I am going to have a BLAST. I get my own desk area to work, with a computer. I am getting a name tag thingy that hangs around your neck (...what! that's important stuff!) I am planning events, taking notes in important meetings, coming up with super ideas and using Excel a lot. Ahhhh. How fun can this job get!
I haven't worked in a few years because of the kids, but man am I ever excited.
I start Tuesday so expect a killer 'office chic' look.