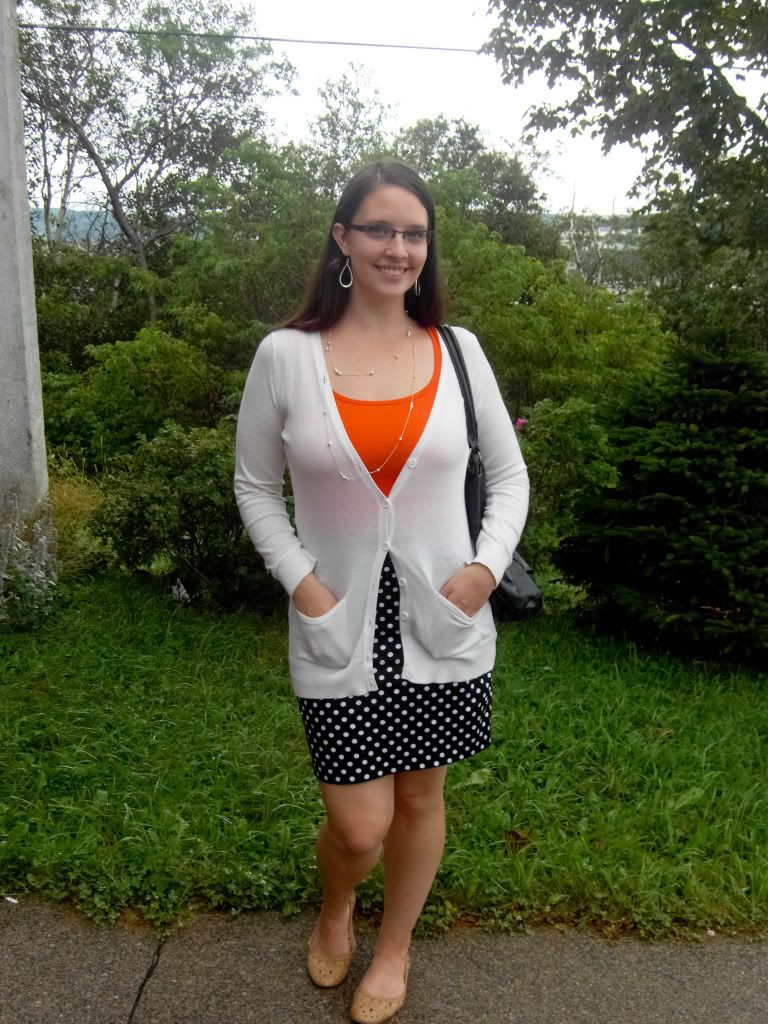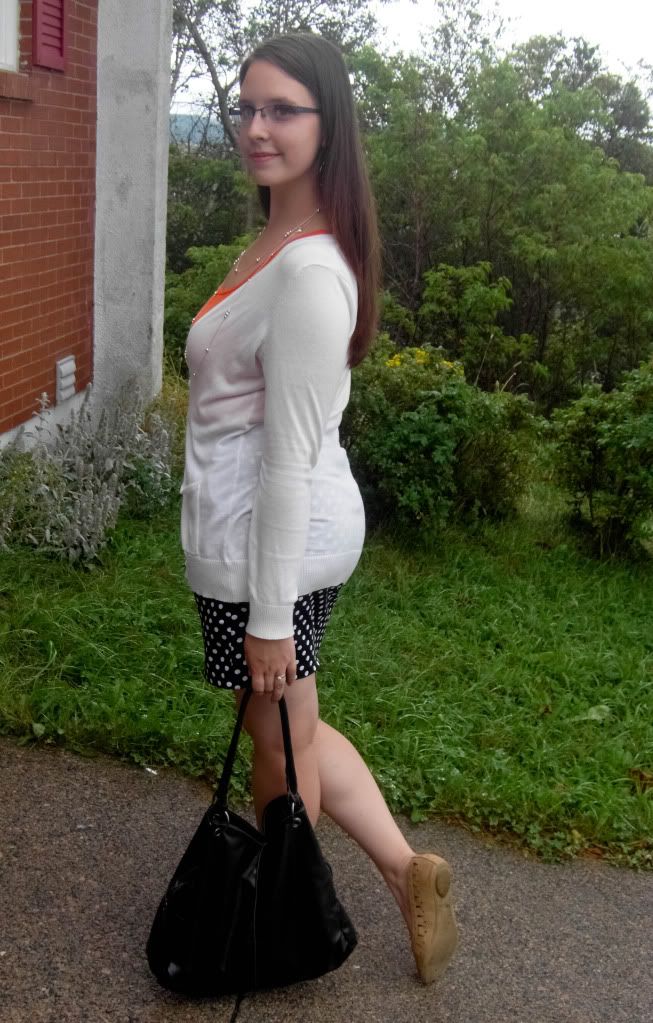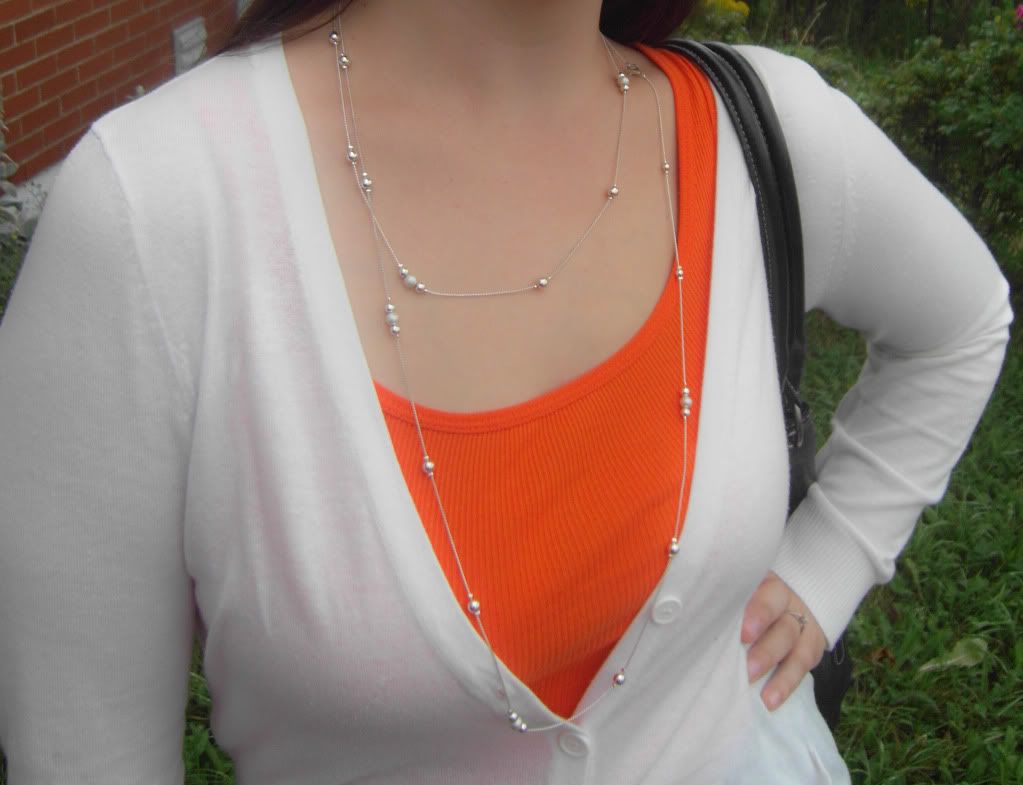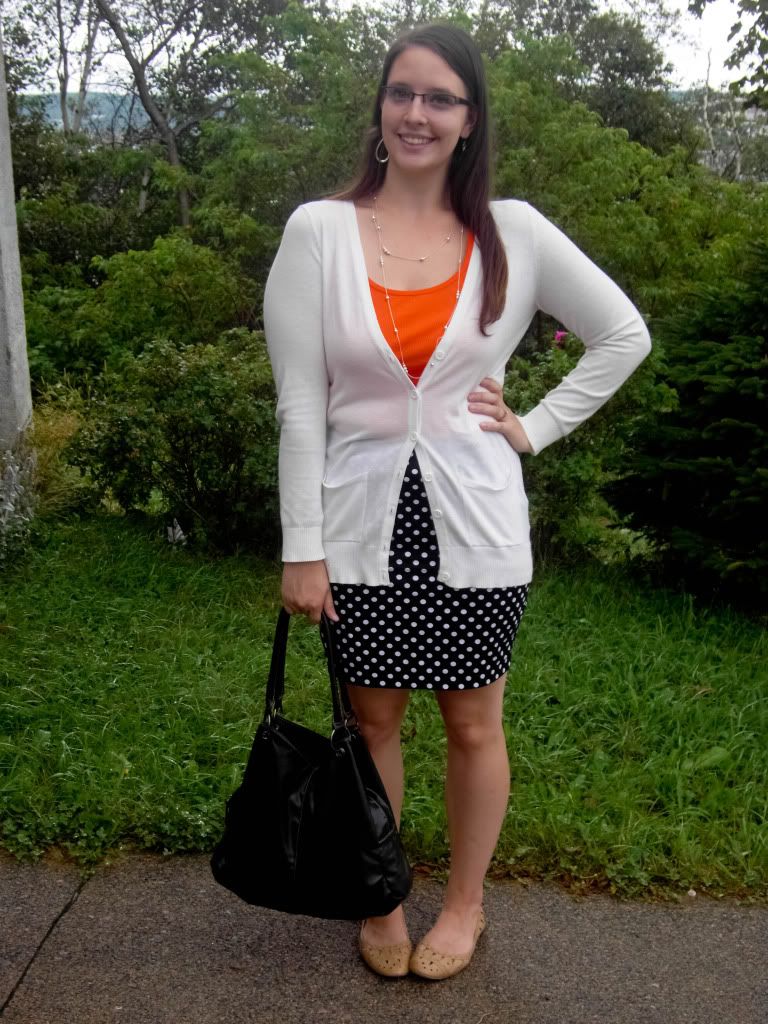 I posted a comment on someone's blog yesterday (can't remember who!) that I was hoping for rain so I could wear pants or leggings. Lo and behold I got my rain...but not my pants. I had an interview remember? So this is what I slapped together.
I know, I've been careless lately but I'm trying to save my really good outfits for the first days of school!

Yes I am 5...
But don't tell me you didn't wear the nicest outfits for the first few days then gave up afterwards! (Please someone agree? No? I'm totally alone in this aren't I?)
MAYBE tomorrow will be better & I'll get to wear something I actually like.
Although I was brave enough to wear orange with black and not look halloweenish, which is a win in my books.