{Outfit Details}
T-Shirt

- Forever 21
Dress (Worn as skirt)

-

Envy
Wedges

- Payless
Belt

- Ardene
Bangles

- Forever 21

&

Vintage (Gifted)
Earrings

- Ardene
Sunglasses

- Forever 21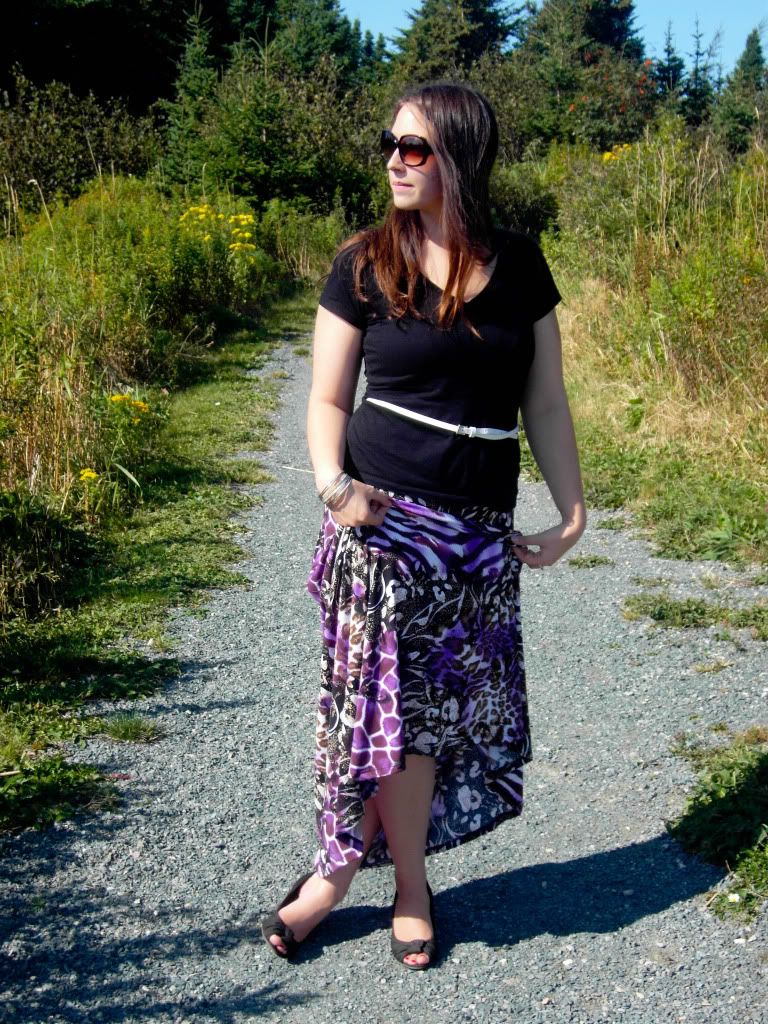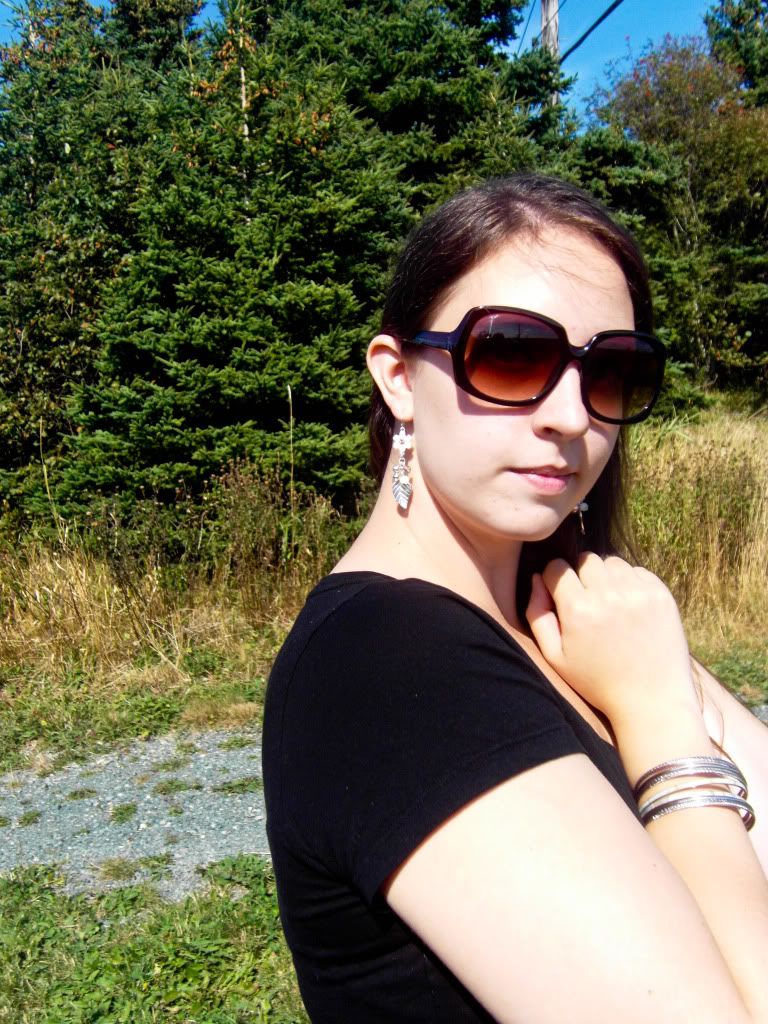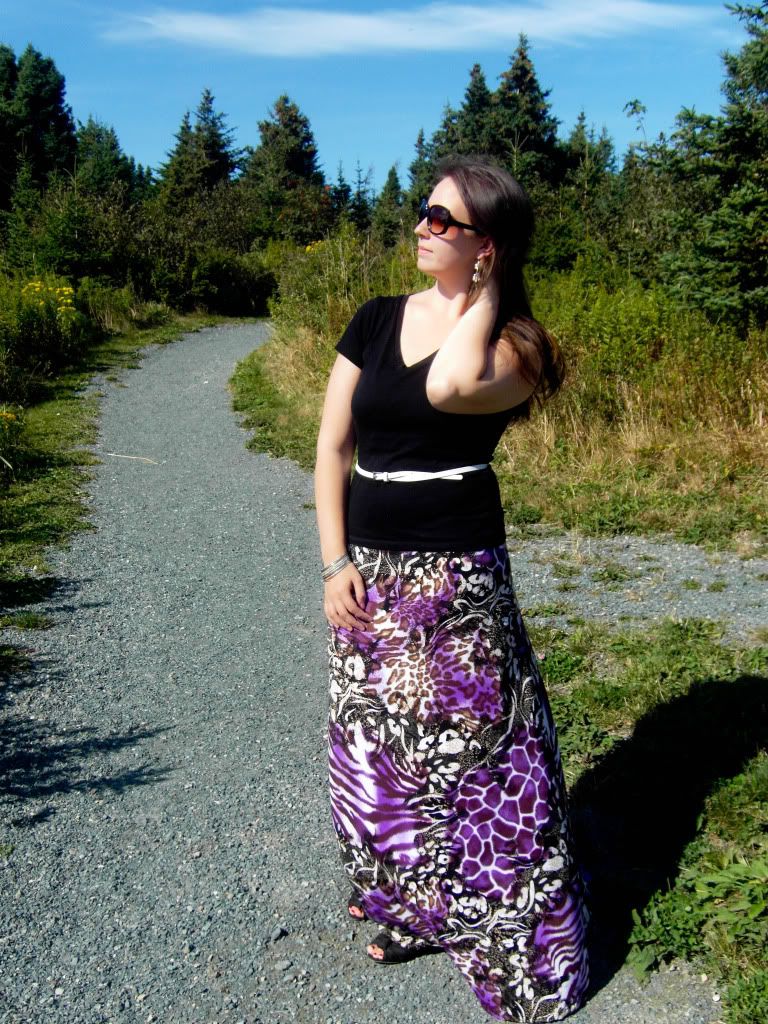 I just realized that this dress is hybrid of a bunch different animal prints. I always thought it was a purple giraffe print.
More like a purple giraffe/leopard/zebra/some other animal print.
My nan and a few other people thought this was a skirt, which was my goal. SUCCESS! I scored this little number for 20$ a few years ago, marked down from 89! Honestly, I've only worn this once before...to Costco. John said it was 'too dressy' and I never looked back.
Until today. I'm so glad I didn't get rid of this :)
And I've been on a roll (besides Tuesday) for taking pictures away from my house.
Tomorrow takes the cake, so be prepared ;)