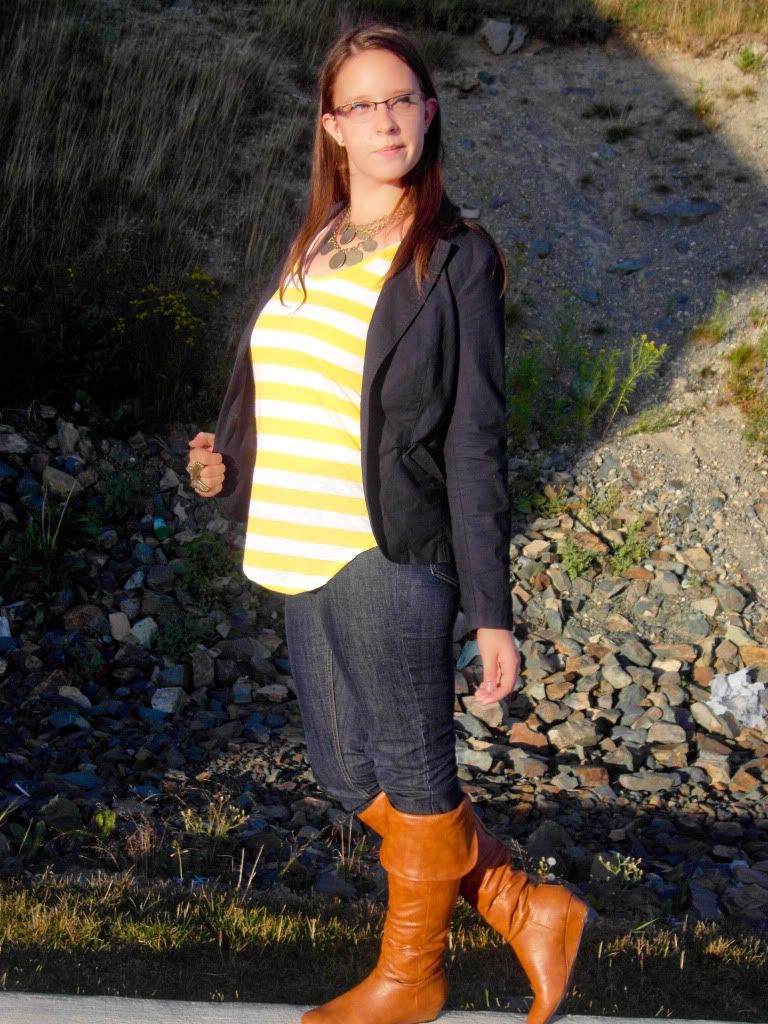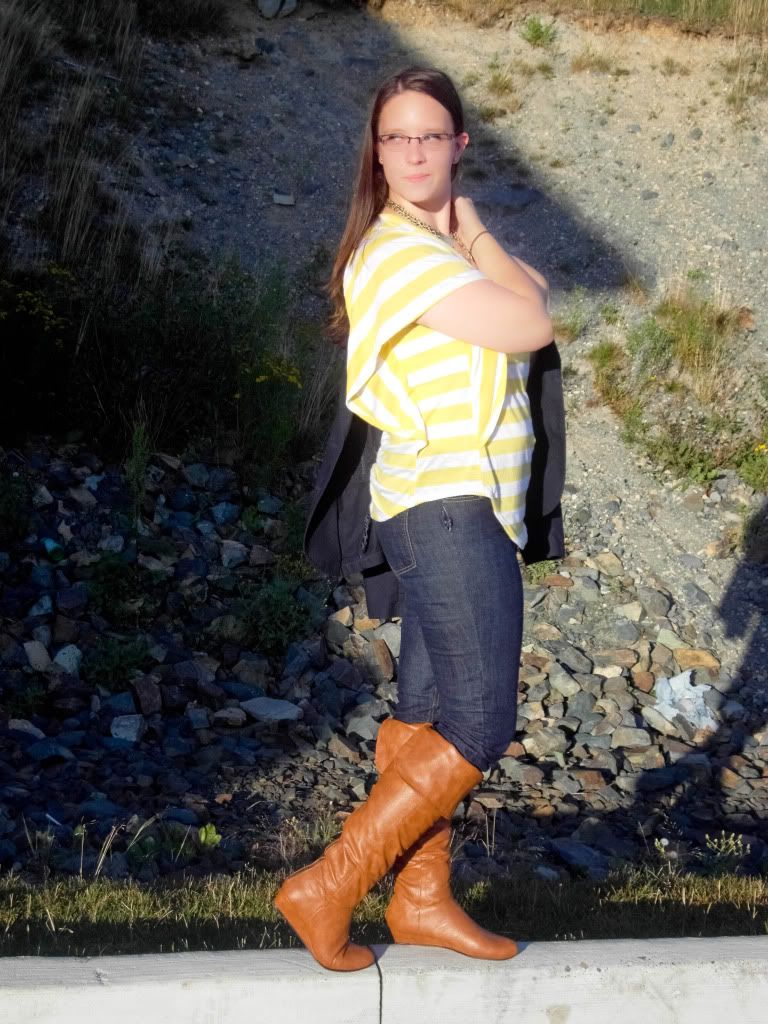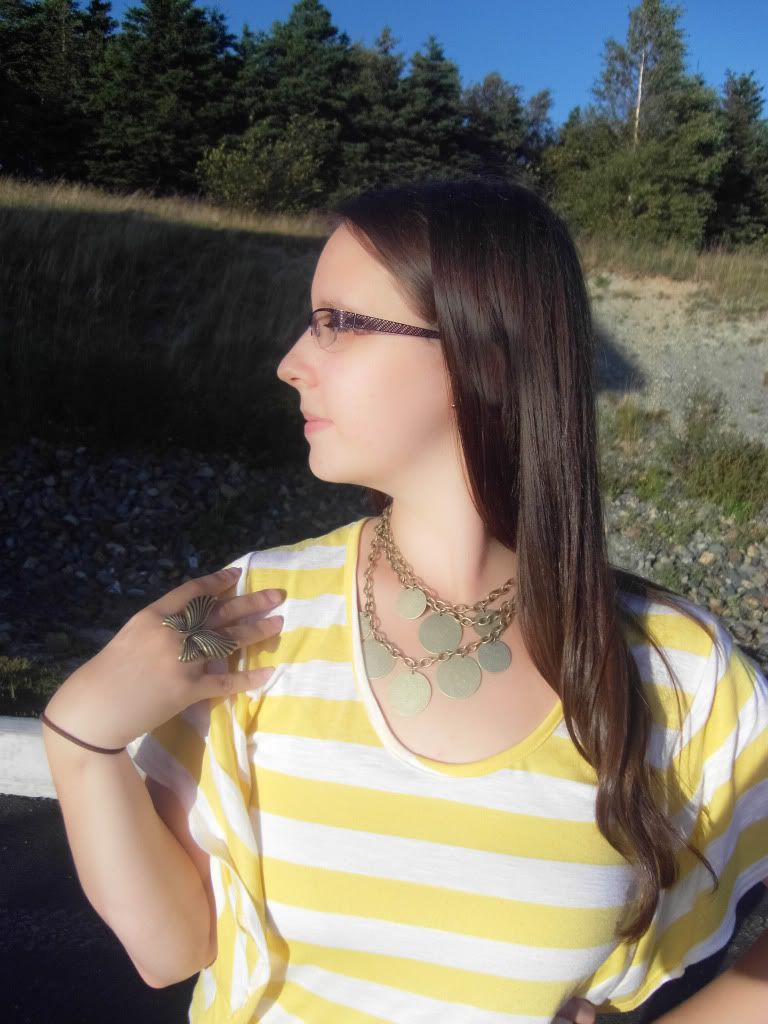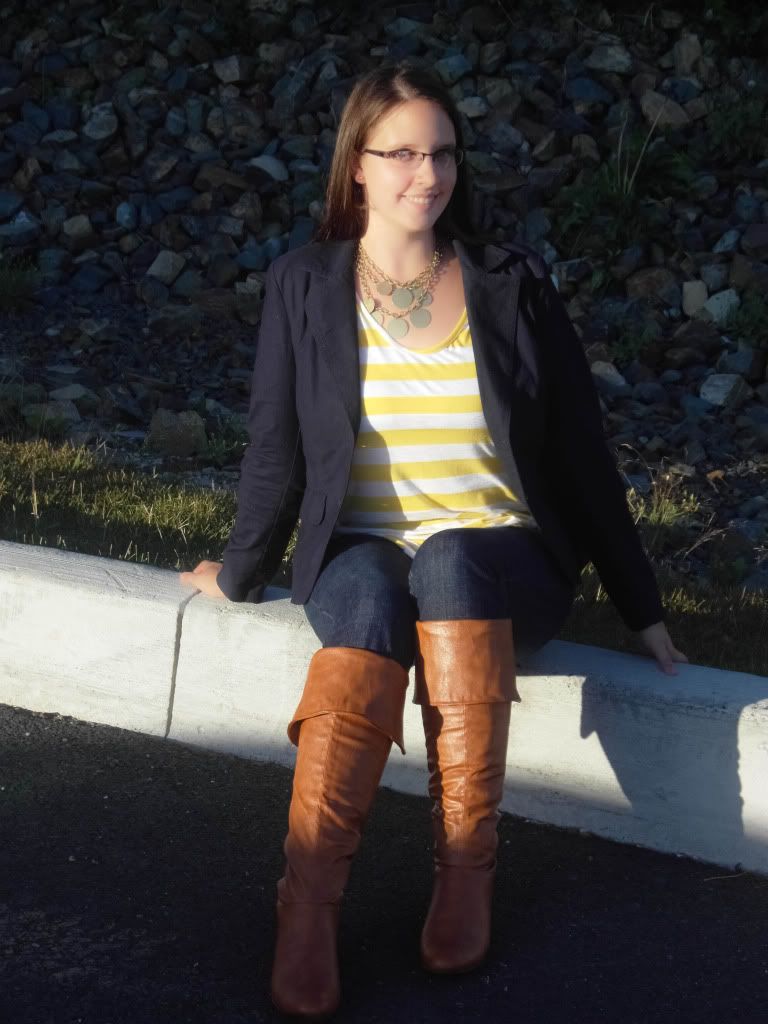 Tada!
My new boots and my "effortless chic" first day of school look.
These boots were going to be my staple for fall looks. Alas, I had to return them, and there was no more in my size. I wore them ONCE and a tooth fell out of the zipper line and they wouldn't do up correctly. If they did, the area where the tooth was missing started to gap then the whole thing would open up and *sigh*
I guess that's what I get for buying boots at clothing stores. I did get a credit to the store though.
So what do you guys think...should I wait until they restock my size and try again, or should I go buy a higher priced pair? Usually pricier means better quality. Not always, but I don't expect a $100 boot to fall apart, you dig? Plus I can buy clothes or something with the store credit.
Advice please & thanks! :)